Cleveroad Becomes AWS Select Tier and Service Delivery Partner
[November 2023] - Cleveroad, an outsourcing software development company, received Amazon Web Services (AWS) Select Tier Partner status within the AWS Partner Network (APN). This accomplishment proves Cleveroad's dedication to delivering top-quality cloud consulting services and confirms its expertise in engineering, cloud migration, and development within the AWS environment.
The AWS Partner Network is a global community of partners that employ programs, expertise, and resources to develop, promote, and sell custom cloud solutions built on Amazon Web Services. To attain this partnership, the Cleveroad team had to fulfill rigorous criteria the AWS Partner Network set, including:
Demonstrating of Technical Proficiency. Cleveroad's cloud engineers team achieved five new AWS certification within Foundational and Technical levels confirming their deep understanding of AWS products and services
Meeting Experience Requirements. Six successfully delivered clients' projects were verified by AWS Partner Network and received positive customer feedback
Cleveroad becomes AWS Select Tier and Service Delivery Partner
Our experts underwent strict training and certification processes to ensure they met the stringent requirements set by AWS. Cleveroad's commitment to continuous improvement and advanced technology has been instrumental in achieving this milestone.
Alex Penzov

CTO of Cleveroad

"AWS Select Tier Services partnership is an important accomplishment for our company, and it validates our cloud expertise and experience in solving complex cloud software engineering challenges."
As an AWS Partner Network member, Cleveroad provides customers a high level of cloud solutions, such as:
Application development and migration. Cleveroad utilizes AWS tools and resources to develop or migrate new apps to the cloud, allowing customers to optimize their solutions and increase performance and scalability.
Cloud infrastructure management. Cleveroad manages and configures cloud servers, storage, and networks, providing customers with a reliable and highly available IT infrastructure.
Data analytics. Cleveroad builds robust analytics solutions that can process large amounts of data and extract valuable insights. This is crucial for businesses looking to make more informed strategic decisions.
Security assessment. Cleveroad scrutinizes cloud assets and processes to define potential vulnerabilities. Banking on AWS technical support and security resources, our team helps customers integrate robust security measures.
Artificial Intelligence (AI). Cleveroad creates AI-powered solutions such as Generative AI, chatbots, pattern recognition, text analytics, and more to improve user interactions and optimize business processes.
Machine learning. Cleveroad integrates predictive models into the software solutions, optimizing production processes and solving complex business challenges.
Combining practical experience with AWS cloud service and extensive IT expertise, Cleveroad can deliver comprehensive and customized software solutions that address businesses challenges. This partnership further strengthens Cleveroad's ability to deliver reliable cloud-based solutions, improve data security, and keep current with latest AWS offerings and practices.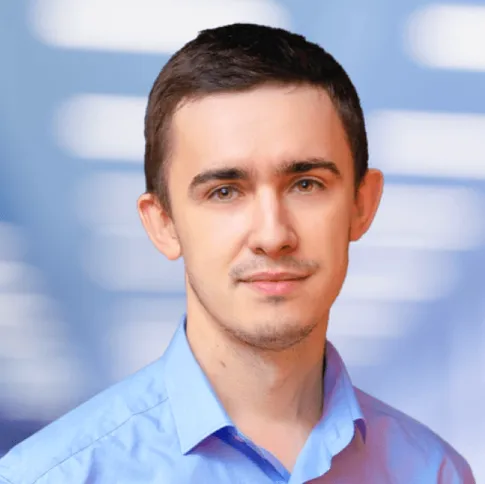 About author
Evgeniy Altynpara is a CTO and member of the Forbes Councils' community of tech professionals. He is an expert in software development and technological entrepreneurship and has 10+years of experience in digital transformation consulting in Healthcare, FinTech, Supply Chain and Logistics
Rate this article!
116 ratings, average: 4.60 out of 5
Give us your impressions about this article
Give us your impressions about this article