Warehouse Management System Development Services
Real-time information and reporting for decision making

Improved efficiency throughout the entire operational process

Cost savings and identifying points of profitability rise
Warehouse Tech Development Services
The priority tech direction in modern warehouses is managing inventory and unit counts. It provides an up-to-the-minute method of tracking stock levels, so it is vital for both staff and clients.
Custom Software Development
Creating bespoke Warehouse Tech solutions counting customers' business processes, industry standards, and unique UI/UX designs
Software Modernization
Reengineering the existing warehouse tech solutions to meet the latest industry standards in terms of security, usability, and interoperability
Third-Party Integrations
Aligning custom-built software for Warehouse Tech with internal systems and external aggregators via APIs and EDIs
Digitalization and Optimization
Drive Productivity and Save Time by processes optimization and automating manual processes
Warehouse Technologies for Your Business
Intelligent solutions from an experienced warehouse software development company to optimize workflows and enhance cooperation between all parties involved
Automated Picking Tools
Voice automated order picking

Robotic order picking

Pick-to-light

Barcoding options
Asset Management Systems
Asset and inventory tracking: GPS/Barcode/RFID

Automatic count of the inventory

Fast, real-time, and ultra-accurate reporting
Warehouse Management Systems
Lightning-fast reporting

Uber-efficient planning
Internet of Things (IoT) Integration
Optimization of warehouse's inventory control procedures

Improved labor planning

Improved overall customer experience through more rapid fulfillment rates

Collaborative Robots (Cobots)
Mobile and Wearable Technologies
Picking

Packing

Loading

Operational efficiency increase

Access to real-time data regardless of the location
Our Clients Say About Us

"They stayed directly on task and completed the project slightly ahead of schedule. The Cleveroad team was extremely professional and detail-oriented."
Get a warehouse management system to accelerate your warehouse operations. Schedule a meeting with our experts and get a consultation as to the best-suited tech solution
Looking to digitize your warehouse?
Warehouse Tech Solutions We've Delivered
We individually approach each solution, find the best ways to implement it and help the client optimize time, budget, and efforts
TMS for Logistics company
Creation of a Transportation Management System with a Route Planning module
Development of a bespoke TMS counting on specific business needs of our customer
Automated route planning
Integration with customer WMS
Integration with customer relationship management system
SaaS retail operations platform
Development of a versatile SaaS platform with Warehouse and Inventory Management modules
From-scratch creation of a platform with new UI/UX and necessary functional
App reengineering and transfer to Swift instead of Cordova
Establishing of meeting schedule to bypass a 10-hour time zone gap
Connecting printers with a portable data terminal via a custom solution
Tech Expertise for Warehouse Management
Warehouse management software development
with full coverage and on-demand tech services, guaranteeing quality and meeting deadlines
Software Testing
Analyze complex software for technical debt and potential risks

Manual and automated testing

End2End testing
Operations Support
Monitoring, incident management and fixing

Flexible support and maintenance plans
DevOPS
Delivery pipeline and continuous integration (CI/CD)

System automation

Infrastructure maintenance
Engineering services
WEB & Mobile software development

High performant fault-tolerant systems

API Design & development
Internet of Things
IoT Cloud integration

Fleet tracking

Data collection & analysis
Cloud
Cloud adoption and migration

Cloud agnostic design
BI and Predictive Analytics
Collecting, analyzing, and presenting historical and current data

Statistics

Data mining

Predictive modeling

Machine learning

Artificial intelligence

Real-time dashboards
Artificial Intelligence
AI decision-making

Speech recognition

Spatial awareness

Visual perception

Machine learning
Blockchain
Increased accountability while making information easily accessible in a warehouse

Increased transparency

Strengthened data security
Build a solution for the warehouse!
We have experience creating software solutions for efficient warehouse management. Contact us, we'll analyze your business and propose to you the most suitable solution
Warehousing Integrations We Implement
Warehouse Tech software tools and integrations that we use to optimize development time and budget, delivering the best results
Why Hire Cleveroad as Warehouse Tech Software Development Company
Best practices and compliance with industry security standards

Solutions that consider the latest industry standards regarding security, usability, and interoperability. Meeting standards and regulations: GDPR, Regulation (EC) No 561/2006, Regulation (EEC) No 3821/85, Regulation (EC) No 2135/98, Regulation (EU) No 165/2014.

Full-cycle development

End-to-end software development, including Discovery Phase, creating bespoke UI/UX designs and prototypes, Delivery and post-production support.

Technology expertise

Cleveroad certified experts help businesses choose the best tech stack for the particular case and advise the architecture, allowing to achieve the business goals of the project.

Continuous innovation

Our team participates in various conferences and meetings devoted to the latest innovations and updates in industry standards. The Cleveroad experts apply new approaches and technologies in projects to make innovations serve our customers' business goals and needs.
Industry contribution awards
Leading rating & review platforms rank Cleveroad among top software development companies due to our tech assistance in clients' digital transformation.
Clutch
Top 1000 Companies, 2022 Global
Clutch
Top Company,
Estonia
Clutch
Top Company, ReactJS Developers
Clutch
Top 1000 Service Providers, 2021 Global
Clutch
Top Software Development Companies
Clutch
Top 1000 Companies, 2020 Global
Questions you may have
Singling out common points and possible difficulties which can be encountered in warehouse management system development.
Warehouse automation is speeding up product retrieval, order fulfillment, as well as inventory management processes. The cost reduction and savings can add another reason to use warehouse technologies. While the upfront costs of the automation systems might stretch the budget, rewards are seen in the long run.
The tech stack for your project depends on your requirements. For example, if you want to build an Android app, you'll most likely use Kotlin. In the case of iOS, it'll be Swift. As for the web, one of the most common technologies are Angular and Node.js. Still, it's impossible to define the right tech stack and cost for your project without strict requirements.
To build Warehouse Tech software, you have to define your requirements precisely. Conduct detailed research to understand what features you need and how they will impact your business. Then, contact a software development company experienced in developing warehouse management software to get a tech consultation and define your project's tech stack. If terms of cooperation with the company meet your needs, then you can sign a contract, and the team will start the development.
Accurate traceability and analytics within the warehouse and beyond add more value to the technologies. Automatic reporting keeps track of the inventory in real-time and provides data for decision-making.
It's hard to estimate the cost of the app without knowing precise project requirements. To get a detailed estimate of your project, contact our sales manager, and you'll be provided with a rough range of prices depending on your business needs. Our Solution Team will be able to calculate the approximate price for the project during the free Solution Phase.
There are a wide pool of technologies and software tools that can significantly enhance business processes of Warehouse Tech field and stimulate its growth. Among them are: automated picking tools, Asset Management Systems, Warehouse Management Systems (WMS), Internet of Things (IoT) integration, mobile and wearable technologies, etc. Apply to our tech experts, and they'll provide you with full consultation on technologies for warehousing improvement.
Latest in Warehouse business digitalization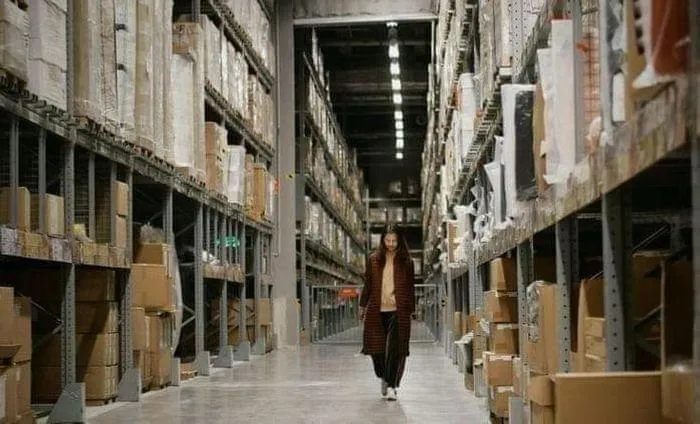 Start growing your business with us