Build iOS app for any purpose
We are passionate about introducing new technologies as well as checking how the application performs across all the devices and iOS versions supported by Apple. It helps to ensure the clients get the product that best fits their expectations.
iOS apps built to excel
Set the requirements and let us build your custom iOS application to power your business with an efficient solution.
Ridesharing apps usually consist of two separate in-app roles or apps: Driver's and Passenger's. Besides basic functionality, ridesharing apps require map APIs (Google Maps, MapKit), payment gateways (Stripe, PayPal), and in-app calling feature integration (Twilio, Bandwith).
2200 hours
Average development time
6 months
Average project length
Technologies for advanced iOS apps
Without limiting your functional requirements, we use tools and services that ensure the best user experience in your final product.
Big Data
● Big data architecture design
● Apache Spark and Hadoop
● HDFS, Hive, Pig, Impala, Oozie
● EMR, Redshift
Media Expertise
● Live Streaming and OTT delivery
● Video Processing
● Content Distribution Networks
● Web RTC, FFMPEG, Wowza, DRM
Apple Resources
● Frameworks: CarPlay, 3D Touch, Adaptivity
● App Services: Apple Pay, HealthKit, HomeKit, CloudKit
● Media and Web: MapKit JS, Live Photos, AVFoundation
● Graphics and Games: ARKit, SceneKit, OpenGL
Computer vision
● Image processing
● Deep Learning OCR: Keras, Supervisely
● Face recognition: Eigenfaces, LEM, Facial morphology analysis
● Face Detection: HOG, SVM
● OpenCV, Kairos, Luxand Face
ML & AI
● Self-taught algorithms recognize user activities
● Artificial neural networks
● NLP software development
● Azure ML, Google Cloud Prediction TensorFlow
IoT Expertise
● Protocols: NFC, Wi-Fi, Bluetooth, LPWAN, IPv6 over LoWPAN
● Сommunication Security (TLS, DTLS) and Data Encryption
● Artik module, Raspberry Pi, Arduino
● AWS: Lambda, Kinesis, S3, SageMaker, Sumerian
Case Studies of Successfully Delivered iOS Projects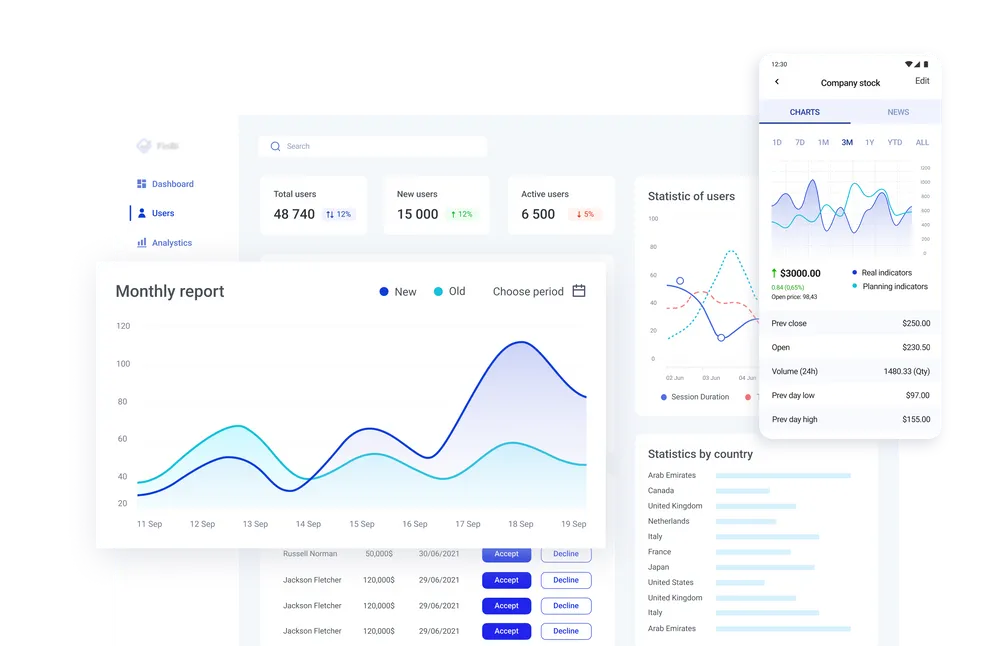 Micro-investment platform
A turnkey solution for managing micro-investments and savings for the Middle East market
Saudi Arabia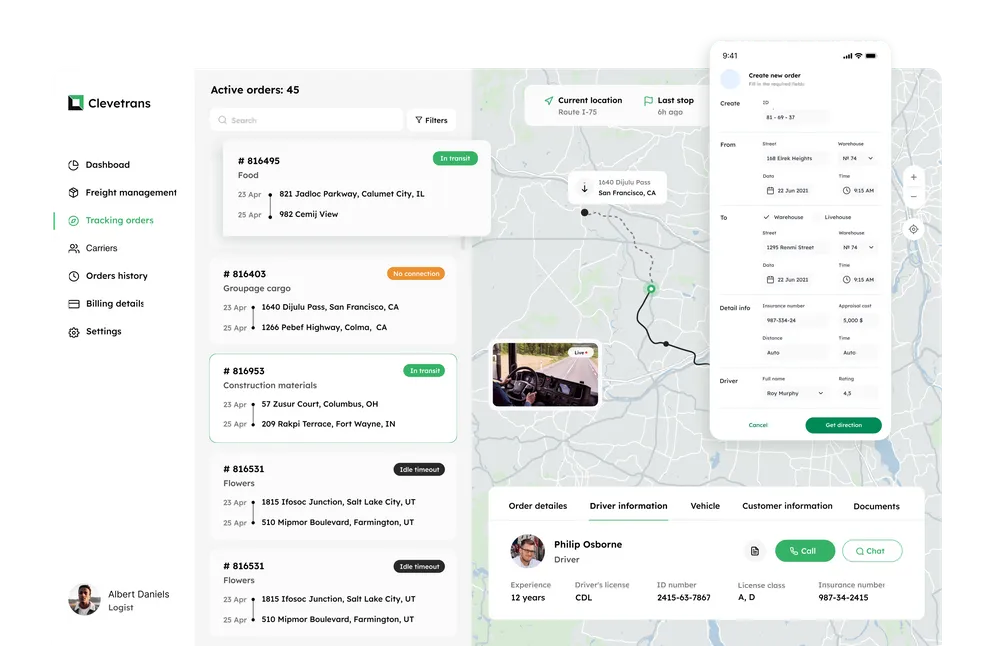 TMS for a logistics company
Transportation management system with automatic route planning module.
USA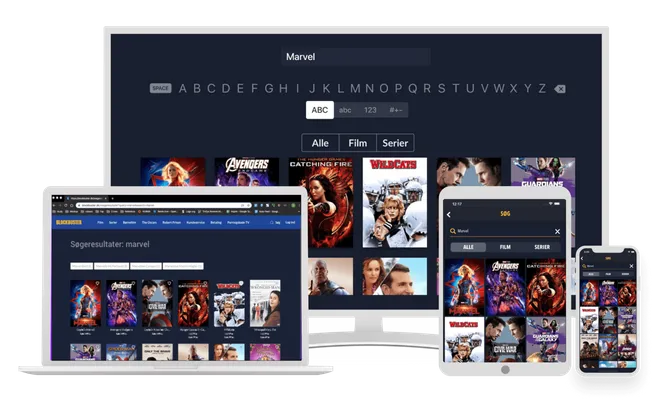 Video-on-demand platform
A large online video streaming service offering thousands of movies and TV series.
Denmark
Learn about Cleveroad's expertise
Industry contribution awards
Leading review & rating platforms name us the top mobile app development company
Clutch
Top 1000 Service Providers, Global
Clutch
Top Development & IT Companies, Ukraine
Clutch
Top Software Development Companies
Clutch
Top 1000 Companies, Global
Goodfirm
Top Software Development Company
Wadlin
Top Web Developers, Global
Technology stack for iOS platform
Our iOS app developers keep up with the latest tech trends and sharpen their expertise to deliver software solutions for a rapidly evolving market.
Languages
Databases
FRP and networking
CI/CD
Swift
Swift is a robust programming language backed by Apple that allows creating top-notch and fast applications for all Apple operating systems. Safety, simplicity, and permanent performance enhancements make iOS app development with Swift an ideal solution for building iOS apps of any complexity.
2.6x
faster than
Objective-C
Certifications
We keep deepening the expertise to meet your highest expectations and build business innovative software
AWS
Solution Architect, Associate
Scrum Alliance
Advanced Certified Scrum Product Owner®
AWS
SysOps Administrator, Associate
Udacity
Blockchain developer
LPI
Linux professional certification
Our Clients Say About Us
Australia
CEO & Co-Founder of Just Play
"They were responsive, flexible, and proactive when it came to solving problems. We were impressed with Cleveroad's technical competence and skills in being able to solve problems and execute what we wanted to do at a high level."
iOS app development insights
Questions you may have
Learn more about our iOS app development workflow.
Again, it depends on your app's complexity. A basic ecommerce app may take ~300h, while a complex Uber-like iOS app takes ~762h (numbers are
approximate
).
If you want to know how long it takes to build your app, please
contact
our Business Analysts.
We guarantee that you are covered for all possible bugs and other malfunctions missed by our team.

We also offer extended maintenance periods that ensure you being covered after the project release.
We follow these steps:
Business analysis. We gather and analyze all the project requirements and document them.
UI/UX design. Create wireframes, design the app screen by screen, and make a prototype.
Development. Build custom iOS apps using programming languages like Swift and Objective-C.
Release. Publish apps on the App Store.
Maintenance. Support or enhance existing products (if requested).
When choosing an iOS app development service provider, pay attention to:
Expertise: portfolio, industries they work in, how long they've been working for.
Reviews: on Clutch, GoodFirms, or similar services.
Tech stack: it should include programming languages Objective-C and Swift, app-building tools (Fabric, Fastlane), databases (CoreData, Realm, Firebase), and so on.
Our iOS app development services include:
Business analysis
UI/UX design
Development
Release
Maintenance (if requested)
Start growing your business with us