Helping clients from various industries to solve their business problems through tech solutions, we know how important it is to have in-depth knowledge of technologies and tools. Continuous learning is a part of Cleveroad's culture. Our employees pass courses and certifications on a regular basis to obtain new knowledge and improve skills.
AWS STP Foundations (Business)
As a cloud computing leader, Amazon offers a wide range of knowledge validation programs for tech professionals and business representatives.
The company has four levels of certifications:
Foundational Certification Level. Brings non-technical employees an opportunity to get acquainted with AWS.
Associate Certification Level. Focuses on solving problems with AWS.
Professional Certification Level. Allows tech professionals to check and validate skills.
Specialty Certifications. Narrow-focused certifications for tech specialists.
Amazon also categorizes certifications into learning paths:
Role-Based Learning. Includes certifications focused on a specific type of work like solutions architect, DevOps, developer.
Solutions-Based Learning. Covers specific areas like security, operations, machine learning.
Partner-Based Learning. Designed to let partners better understand AWS products and help clients solve their problems.
Recently, our Business Development Managers passed the AWS Solution Training for Partners: Foundations (Business) course. It's designed to help Amazon partners effectively solve the challenges of their clients.
The following aspects are among the main topics of the course:
Identify migration or cloud adoption opportunities and help clients to implement them successfully
Security and compliance matters
AWS use cases and solutions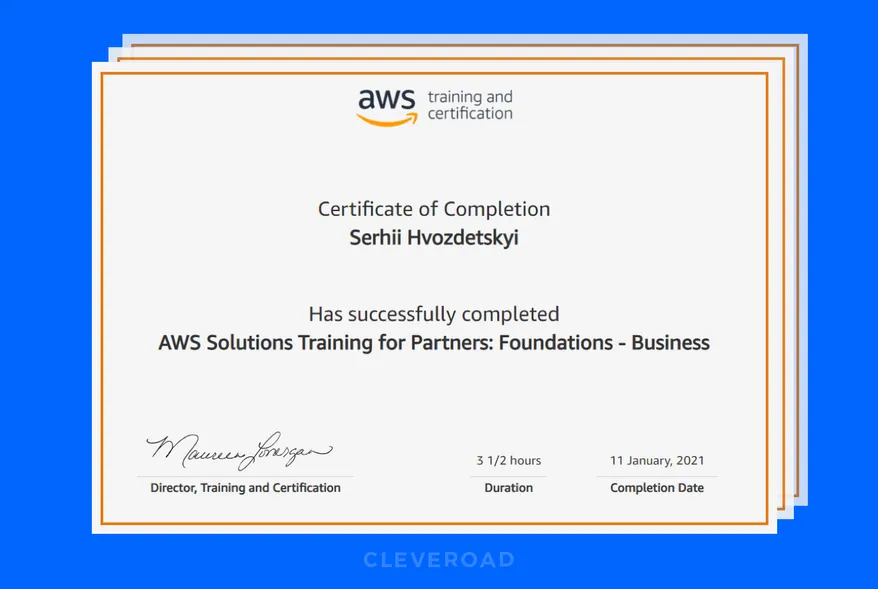 About AWS the Cloud Pioneer
AWS is a cloud computing pioneer. In a nutshell, Amazon Web services let you run application servers in the cloud, securely store all your files, send bulk emails to customers, and perform countless other cloud-related tasks. Compared to other big players — Microsoft Azure and Google Computing Cloud (GCP) — Amazon has the largest market share of 32% and around 175 fully-featured products. These factors make AWS a choice of 1M users around the world and the most popular cloud service provider.
About Cleveroad
Cleveroad is a software development company from Ukraine helping SMBs, medium enterprises, and startups worldwide to design, develop, and launch software solutions. The company offers its services for clients across various industries: retail, e-commerce, logistics, media & entertainment, education, healthcare, travel, and others.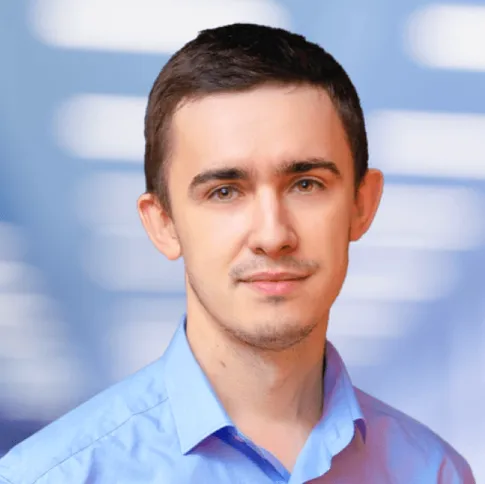 About author
Evgeniy Altynpara is a CTO and member of the Forbes Councils' community of tech professionals. He is an expert in software development and technological entrepreneurship and has 10+years of experience in digital transformation consulting in Healthcare, FinTech, Supply Chain and Logistics
Rate this article!
1580 ratings, average: 4.75 out of 5
Give us your impressions about this article
Give us your impressions about this article