Cleveroad Got Certification to ISO/IEC 27001:2013 Standard
[October 2023] Cleveroad has confirmed its position as a trustful IT provider, achieving the esteemed ISO/IEC 27001:2013 Information Security Management Standard via an independent audit by the Swiss Approval International Inspection and Certification Body.
Conformity with ISO/IEC 27001:2013 certification implies that our organization implements a system to handle risks related to software data security and that this system complies with the best practices and principles sanctified in this International Standard. By conforming to the ISO/IEC 27001:2013 certification, Cleveroad assures its clients and partners that their data and sensitive information are safeguarded to the utmost standards.
The ISO/IEC 27001:2013 is a world-leading standard for information security. It defines the specification for an efficient information security management system (ISMS).
With this Certification, Cleveroad demonstrates its ability to sustain great standards of information security, both organizational and customer data. It ensures the company operates in alignment with critical concepts of cyber resilience, operational excellence, and efficient risk management, responding promptly to occurring incidents.
Yevgen Altynpara

Founder and CEO of Cleveroad

"Achieving ISO/IEC 27001:2013 Certification acts as a business differentiator, confirming the company's compliance with international Information Security standards and affirming to our Partners and Customers that their data is safe and secure."
Being certified as per ISO/IEC 27001:2013, the Cleveroad demonstrates its dedication to high standards in:
Managing system information security and data privacy. We integrate and sustain the robust Information Security Management System (ISMS) that contains policies, procedures, and controls to safeguard sensitive data from unauthorized individuals, exposure, modification, or devastation.
Assessing and managing risks. We detect possible security challenges and make an extended risk mitigation plan to amend the disclosed deficiencies. Annual review and upgrade of the risk evaluation procedure to to consider new threats, challenges, and the organization's context.
Supporting confidentiality, integrity, and information of IT assets. We implement best security practices to safeguard organizational and customer data, utilizing access control systems, acceptable use, compliance control, etc., to prevent unauthorized access while ensuring information availability to authorized users.
Facilitating compliance with legal and regulatory obligations regarding data security. We help support and ensure compliance with the security industry standards and regulations that are obligatory for your organization. We assess and refine your policies, procedures, software, and IT structure to ensure consistency with the specific compliance demands.
Responding to and handling incidents. We have processes and procedures to promptly identify and address security incidents, take the situation in check, mitigate damage caused by an attacker, and lessen the time and costs of recovery. The team also scrutinizes and enhances safety precautions to restrain incidents in the future. We regularly review and update incident management procedures, including changes in technologies or legal requirements.
Regular monitoring and refinement of data security controls and practice. Our team keeps tabs on our safety precautions to guarantee they are efficient and advanced. We make an annual internal audit program, define scope, purpose, and audit plan to ensure conformity assessment of the information security audit system.
Training and awareness-raising among employees regarding data security. We introduce planning and conducting annual training on information security for company employees along with conducting information security briefings. We also provide security manuals to define our team roles and responsibilities regarding software data security and privacy.
Being certified to the ISO/IEC 27001:2013 confirms that Cleveroad strives to use best security practices to provide its clients with robust software solutions.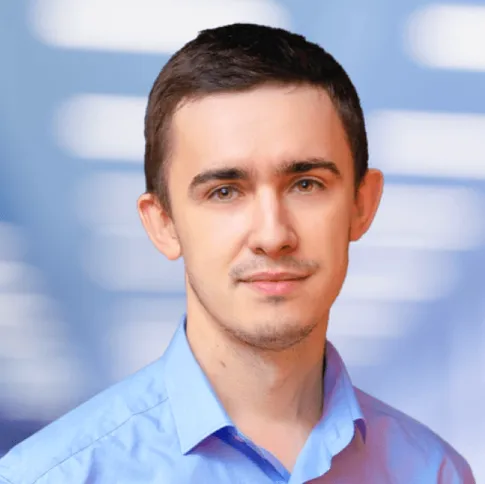 About author
Evgeniy Altynpara is a CTO and member of the Forbes Councils' community of tech professionals. He is an expert in software development and technological entrepreneurship and has 10+years of experience in digital transformation consulting in Healthcare, FinTech, Supply Chain and Logistics
Rate this article!
143 ratings, average: 4.69 out of 5
Give us your impressions about this article
Give us your impressions about this article