Why Do You Need a Creative App to Make Your Business Prosperous?
'Ideas shape the course of history', John Maynard Keynes said. And I would even say 'creative ideas' in this proverb. Whatever business you do, you always have two options, to copy someone's idea or to create yours. Both can fail and both can become successful. In this article, we wanted to figure out how to use innovations and creativity for your benefit and how to build a creative app that would be not only innovative but successful to the same extent.
Reasons you need a novel idea for an app
According to Statista, the revenue from mobile app industry will have doubled by 2020 compared to figures of 2016. Which shows us a dramatic growth and potential of the sphere. But don't think that all the apps and startups are super successful. That's not true. Here's another fact for you. It was calculated that nine out of ten startups fail. That means that only 10% of all applications will survive. The most common reasons for failure are:
Reasons why 90% of all startups fail
As you can see, the factors that can kill your application are:
There is no need of the app
Startups ran out of funding
Too many competitors
Poor marketing
The biggest problem is the first one - there is no need of the app. It can mean that an app doesn't solve any problems or that there are too many applications of this type. To create a sustainable application you have to understand very clearly what problem it will solve and if there are any competitors that will eat you alive in a first month after launching.
As an example, let's take a look at the app Karhoo. It was a clone of Uber. The app copied everything from the original application even the area it covered. Karhoo failed. It failed because of a hyper-competitive market with thousands of rivals. And after a half a year the company was closed.
Nouncer is another example of a failed app. The application was very similar to Twitter. But the problem was that Twitter appeared a little bit earlier and overshadowed Nouncer and other similar applications.
These examples showed, that it is difficult to survive on the market if you use an old business idea. If you have a creative app idea, your application would stand out from the very beginning. However, don't forget to target audience and competitors before the development stage. Make sure that your innovative idea is really innovative!
How to improve your existing app
Modern users demand more and more from our applications. If it's an ecommerce app, they want to search, choose, order, pay and even get a delivery via the app. If it's a fitness software, they demand compatibility with wearables, personal coaching and many more features. Everything that comes to their mind. And we give it to them modifying our applications and web portals according to their needs and wishes.
If you are developing a website or an application it is easier to create a great software from scratch. But what should we do if the app already exists? Improve it! Add some new great features or advance it's performance to make it even better and make it even more successful. Here are some of the ideas what you can apply if you already have an app:
Improving an existing application
Add new useful features
The key word here is useful. It has to be an update that solves a problem of your users. For instance, you have an event app which lists all the upcoming events. If you add a feature to book or even buy tickets to that events it would be great! Even more, if the update was successful, you can improve it further. A user can choose a place in and a row. Then you may give customers an opportunity to buy and send tickets to their friends and so on.
Add new technology
It has to be absolutely new (and cool one) to attract users. The feature doesn't have to solve a real issue but the idea of innovation will engage customers.
This is a strategy that IKEA company used. They had an app connected with their shops which was rather handy but nothing more. And then they added Augmented Reality into it. Frankly speaking, the feature is not vital but everyone was so curious about it that the app hit number one in the ratings of all App Stores.
There are so many options nowadays that you can choose between the technologies and trends to use and to advance your project.
App Mezi was one of the first apps that added chatbot for customer support. The Bot became not only a great solution for the app as it cut expenses on staff but also caused a huge wave of interest among customers.
The innovations could be not seen to a user but influence on the app's workflow dramatically. You have more chances to interest public if your app is super fast or super secure (especially if there are lots of competitors on the market). Optimizing your app you show customers that you care about them, not only about the profit.
With an existing apps it may seem to be a little bit easier to improve and attract users. As you already have some audience which tells you what is great here and what could be added or cut off. If you are attentive to your customers you will collect all the feedback from them and take it into account while updating your product.
Innovative ideas for app development
There are a few approaches you can choose to develop a great innovative app that will be successful and profitable. Here are some of them.
How to create a unique application
#1. Technical superiority
If you don't have a cool app idea and an application you are going to create will have lots of similar competitors then you can invest into a better performance to stand out from the others.
This new app can be significantly different from the other similar ones even if the functionality would remain the same. If you increase the efficiency of your piece of software or think the security issue through it will give an advantage to your product.
For instance, there are lots of messengers right now. Yet, we prefer those that claim to be the most secure, like Telegram. Despite the fact that it appeared much later after the launching of Skype, WhatsApp and Viber it managed to overtake not only them but a number of other competitors by offering (as they claim) the most secure chat ever. The developers of Telegram offer a reward to a person who manages to crack the system. However, no one got it yet.
If your application works much faster and effective than the apps of your competitors you may start calculating your revenue.
#2. Creativity
Fortunately, there are so many talented people in our world that every day we get some absolutely fresh and novel mobile app development ideas. If you are one of them and want to develop an innovative mobile application that will shake the world, it's great. Such new creative apps have more chances as they are usually more interesting and captivate the users' attention for long. If you have an awesome app idea, expect that customers would like to share it with friends.
Here is a bright example. Camper Weather app is one of the interesting app ideas I have ever seen. Camper is a famous shoes brand, so why did they create a weather app? The app doesn't even advertise shoes!
What the app has is different objects connected to the weather theme, like cloud or sun. The objects are interactive. When you touch them they produce nice melodies (each object has it's own tune) and they move. The objects are 'made of' various fabrics which are often used in a sue production industry. So if you look closer you will find some similarities between these objects and shoes. If you haven't seen this app yet, watch a short video and you will definitely want to have it on your iPad.
Camper weather application
Analysing this marketing strategy, we can see that Camber company used this unique app idea not to sell their shoes but to entertain customers (engage them because the app is really fun) and increase brand awareness.
This approach can work great if you have your brand or business and want to popularize it in a non-intrusive way. More than that, if you create an app to increase brand awareness you can develop a few apps for different purposes.
#3. New technology
Read all technical news, follow the trends and if you see something promising immediately start the development to be the first. Like Pokemon Go did. Company Niantic saw a great potential in an Augmented Reality technology and used it as a new application development idea for their new great game. Even before the launching the app became extra popular and collected millions of fans all around the world.
Despite the fact that the popularity of the game didn't last for long and after a short period of time we got tonnes of Pokemon Go clones, the company's market value increased by $9 billion in the first five days after the release.
Nowadays there are so many app innovation technologies to use that you don't even need to develop them by yourself, just choose the most promising and include it into your mobile application development.
#4. Problem solving app
To make a perfect app you need to choose a target audience and find out what problems they have. If your app will solve a real issue then it can become an irreplaceable tool in people's daily life. Here are some of the most creative mobile apps, which solve real problems.
Photomath app. For some people, math is a piece of cake but for others (people like me) it is a real problem. Photomath is an app for those who hate mathematics. The app works via the camera so you don't even need to enter all these long formulas. More than that, the app shows not only the answer but also a step-by-step solution so you can see how the linear equation was solved. Why didn't I have it at school?
Another creative mobile application is ClapToFind app. Have you ever had a problem finding your phone at home? Especially if the silent mode was on. I am sure that everyone had. The app solves this problem easily. All you need to do is to clap.
Clap To Find innovative app
After a few claps, your phone starts ringing. Moreover, you can customize a ringtone and it's volume. The app is characterized by low battery usage which is a nice bonus, by the way. These applications are targeted to solve only one problem, nevertheless, they are very handy and bring real use the customers.
We repeat over and over again think twice (no, one hundred times) before you start your project. Take into account at least one piece of advice we gave in this article. The more interesting your app is the more users you will attract. To engage customers, offer them something new, something that they will want to share with friends and family. If you clone a famous app don't expect to repeat their success you will always be just a shadow. We hope that our article helped you to make the final decision and innovative ideas for mobile apps. Write us and we will add some spice to your project!
By the way, we are going to name the most useful tools to build a good website in our next article. Subscribe to our blog and you won't miss it!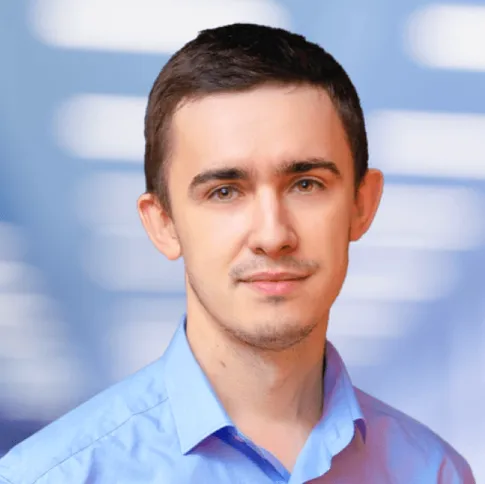 About author
Evgeniy Altynpara is a CTO and member of the Forbes Councils' community of tech professionals. He is an expert in software development and technological entrepreneurship and has 10+years of experience in digital transformation consulting in Healthcare, FinTech, Supply Chain and Logistics
Rate this article!
3469 ratings, average: 4.86 out of 5
Give us your impressions about this article
Give us your impressions about this article
Hi There, Thanks for sharing such a great article with us.
Bhavika
03.08.2022 at 06:51
Hi, Really it's very tough to find accurate information at Google, As a writer I am looking the best blog to get some references for Forbes and the Washington Post. I am really happy to read this blog and one more thing your website is really great. Good Luck