How to Make a Dating Website: Features, Cost, and Development
The world strives forward swiftly, and digitalization continues its evolvement. Nowadays more and more people switch to a remote lifestyle. The new approach to getting acquainted with modernity frameworks is to apply to dating websites. Currently, this niche is gaining popularity which makes startups highly competitive and perspective. That's why entrepreneurs keep starting a dating website business.
This article will describe how to build a dating site, its monetization methods, challenges, features to implement, primary steps, and cost estimate in detail.
Why You Should Start a Dating Website Today
According to Statista, Tinder, a world-famous dating platform, had more than 6.5 million monthly downloads by May 2021, and this number keeps increasing daily. Another well-known website Badoo got 3910.50 downloads with the same timeframe. Besides, the online dating market value is projected to reach $5,328 million in 2025. "I want to make a dating website" is a common request to software development companies due to such successful statistics. So if you decide to start one, it will definitely gain a broad audience.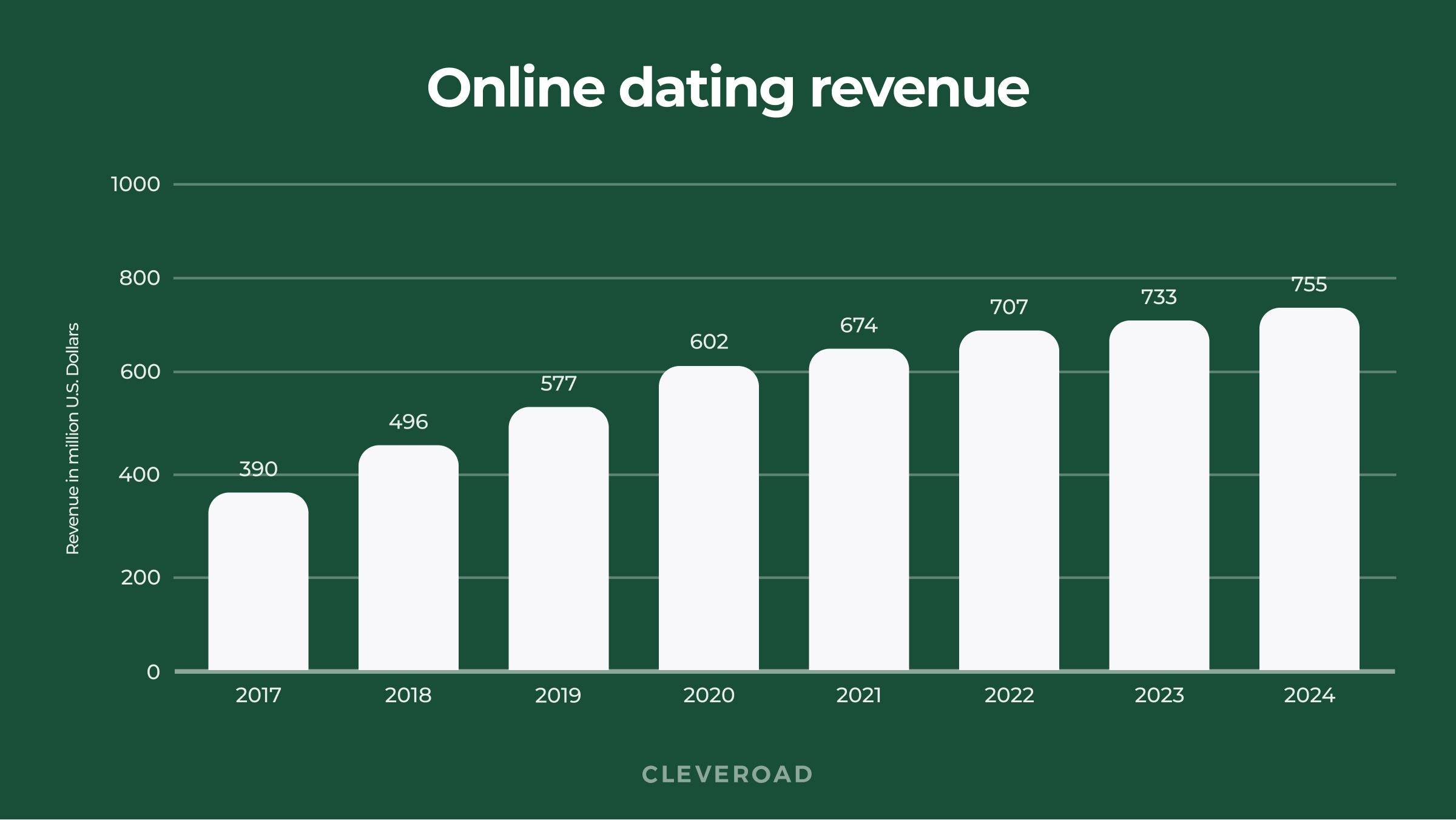 Online dating profit statistics
The profit from an application can be obtained by applying various monetization plans:
Paid subscription. This method is prevalent when it comes to creating dating site. A user may choose a subscription for various periods of time, allowing various privileges. For instance, Tinder provides the following paid opportunities in TinderPlus:
Discovering new people globally. You can make new acquaintances despite your current location by adjusting it yourself. International dating is in demand nowadays, so it is wise to create dating website for an additional fee.
Lack of ads. Ads usually appear on the screen of the users with no subscription plan and are absent when users have paid subscriptions. Starting a dating website with advertising videos is another monetization way, so it is apriori profitable in both cases if a person prefers to pay to get rid of them or watch in a free version.
Changing the last swipe. Another paid opportunity for building a dating site is to switch back to the last showed person and change your decision regarding liking or skipping him or her.
Unlimited likes. Users can press the "like" button as many times as they want to.
Super likes. This feature allows giving extra attention to chosen users by "super-liking" them. They'll receive appropriate notification.
Paid ads. As it was previously mentioned, this option is applied to the audience with no paid subscription. The traffic in this type of apps is quite potent, so many projects choose promotion with the help of dating websites. You can create online dating site with ads to profit from the users who have viewed, went on the website of the advertised brand, or made an order there.
Voice messages & video call. Before making a date, users can get to know each other better by communicating via voice messages or video chat. Therefore, it is a great idea, making a dating site with the aforementioned paid features.
In-app purchases. How do you start a dating site successfully? The best way to do this is to come up with outstanding elements which may be bought using an in-app currency or credits purchased with the help of real money. To illustrate, here are some paid functions offered by Badoo:
Stickers and gifts
Crush alerts
Your messages highlighting
Popularity raising
See users who liked you/ added you to favorite list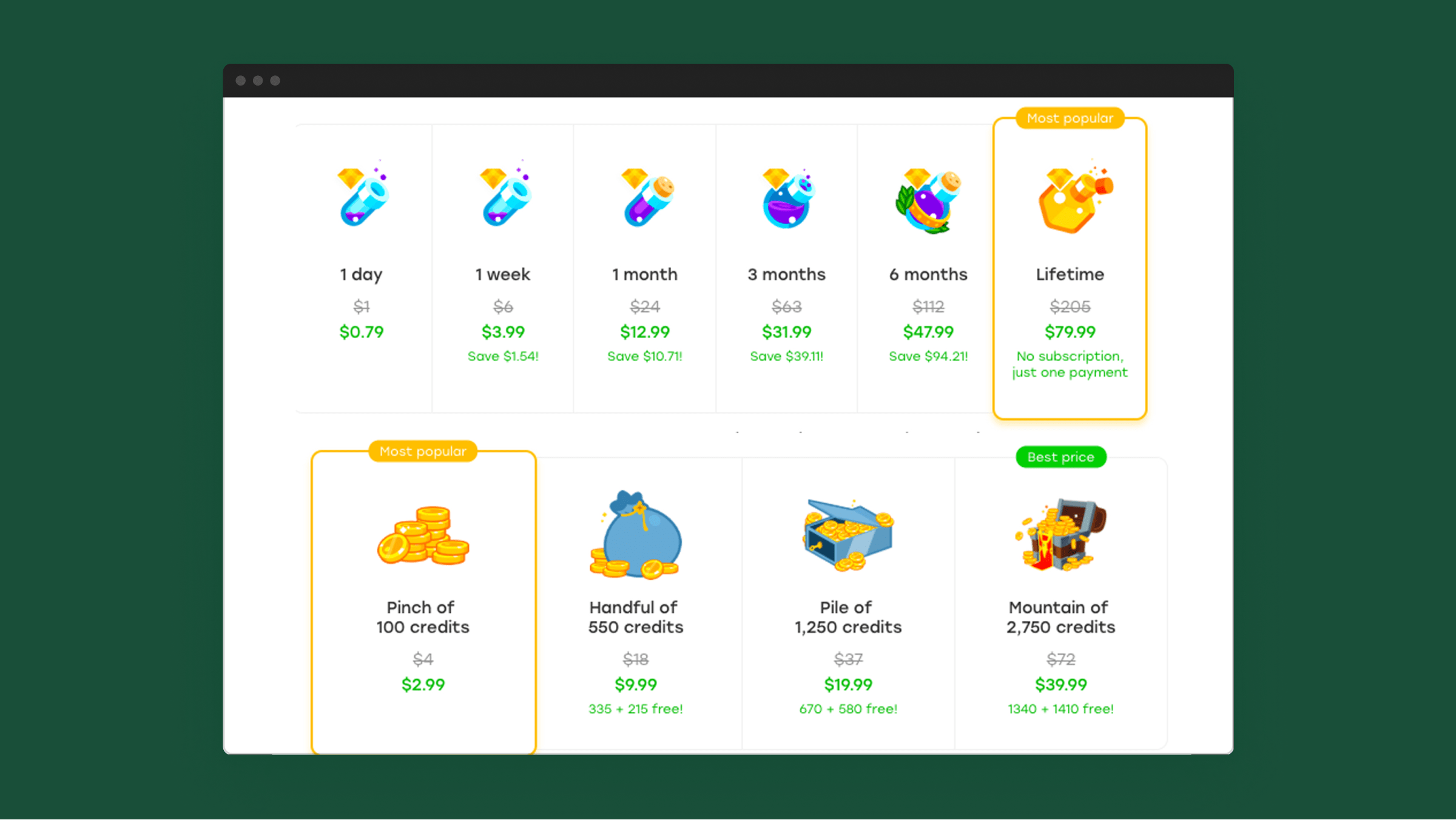 Rewarded surveys and videos. Another way to take profit from creating a dating site is to offer to complete surveys and watch promotional videos. These actions may serve as ways to receive credits and access the extra features of an app. A bright example is Matcher, which enables the users to swipe left or right additionally for a certain time.
Let's overview successful projects to find out how to set up a dating site.
What Is a Dating Website: Types and Successful Examples
Making a dating website is a complex process requiring a thoughtful approach. There is a great diversity of various dating websites suitable for every preference and taste. But the main principle remains the same almost in every case: after completing the registration, a person adds personal details, uploads photos, and starts to look for a soulmate. The platform commonly adjusts the filtering system based on the user's location, hobbies, and interests. Other users are usually shown on bars with personal photos and information. The user who is discovering the new acquaintances chooses among other website members by swiping left or right or using other methods which show the user's interest or the lack of it.
"How do I create a dating website?" This is a question often asked by startups who want to occupy this niche. What is clear is that although the specifics of such are quite clear, there are different types of websites that are more narrowly focused. Such a defined target audience may increase the demand for your website. Here are some successful examples of the platforms aimed at certain targets and audiences:
Worldwide Dating
An application that comprises a global search and allows its users to get acquainted and communicate with various purposes: not only having a relationship but making friends as well. Flexible filtering systems are an integral recommendation on how to start up a dating website of any kind. It raises the searching efficiency by highlighting users with specific goals, geolocation, age, gender, etc.
Circle Match is a bright example of how to make a dating website successful and erase physical bounds. It connects people worldwide and enables them to search for a soulmate at various points in the world. Its users take advantage of applying adjustable filtering systems and meeting new people among 22,356 members. These opportunities deliver a wonderful user experience and engage the audience.
LGBTQ Community
Another way to adapt your service to a certain target audience is by building an online dating site for the lgbtq+ community. Like in the previous case, it should incorporate various filters, such as age, gender, aims, and situation, to help the users in finding the partners with whom they will fit together best.
eHarmony is a solution to create your own dating website for the LGBTQ community to search for a soulmate. The dating site can define each person's match to a smaller list of possible matches by using a compatibility matching system which is highly efficient to create a dating site. This service is also extremely beneficial since it applies compatibility algorithms to increase match probability. More than 2 million users have already met the love of their lives there and approximately 2.3 million messages are sent weekly.
Location-Based Dating
Another way to create own dating website is to develop one with a precise location. Thus, it enables meeting people who live nearby. However, in this case, the personal data of users should have a high-security level to prevent the actions of detractors as there's a possibility of a real-life meeting.
Happn is a service that helps to communicate with people "you've crossed paths with." The members of this service can discover people nearby or even find the ones they've met accidentally but couldn't forget. 100 million of Happn users send 4.9 million messages daily, and the 1.5 million people register on this platform each month, so it's quite a successful way on how to create own dating site.
Mature Singles
Mature people who are looking for a partner are a really engaged audience, so it's a brilliant method of how to start your own dating site. Such a service should implement various communication instruments so that potential partners may reach out to each other easily and quickly. Information safety here is also a must, as well as filtering tools.
A successful real-life example of how to build a dating website for matures is DateMyAge. Its aim is to create a place where members can look for relationships. Besides, this platform also verifies the profile info and the quality of images before providing a person with an account. By doing this, DateMyAge protects its users, the number of which has passed 1 million. In addition, it keeps increasing by 115,000 monthly.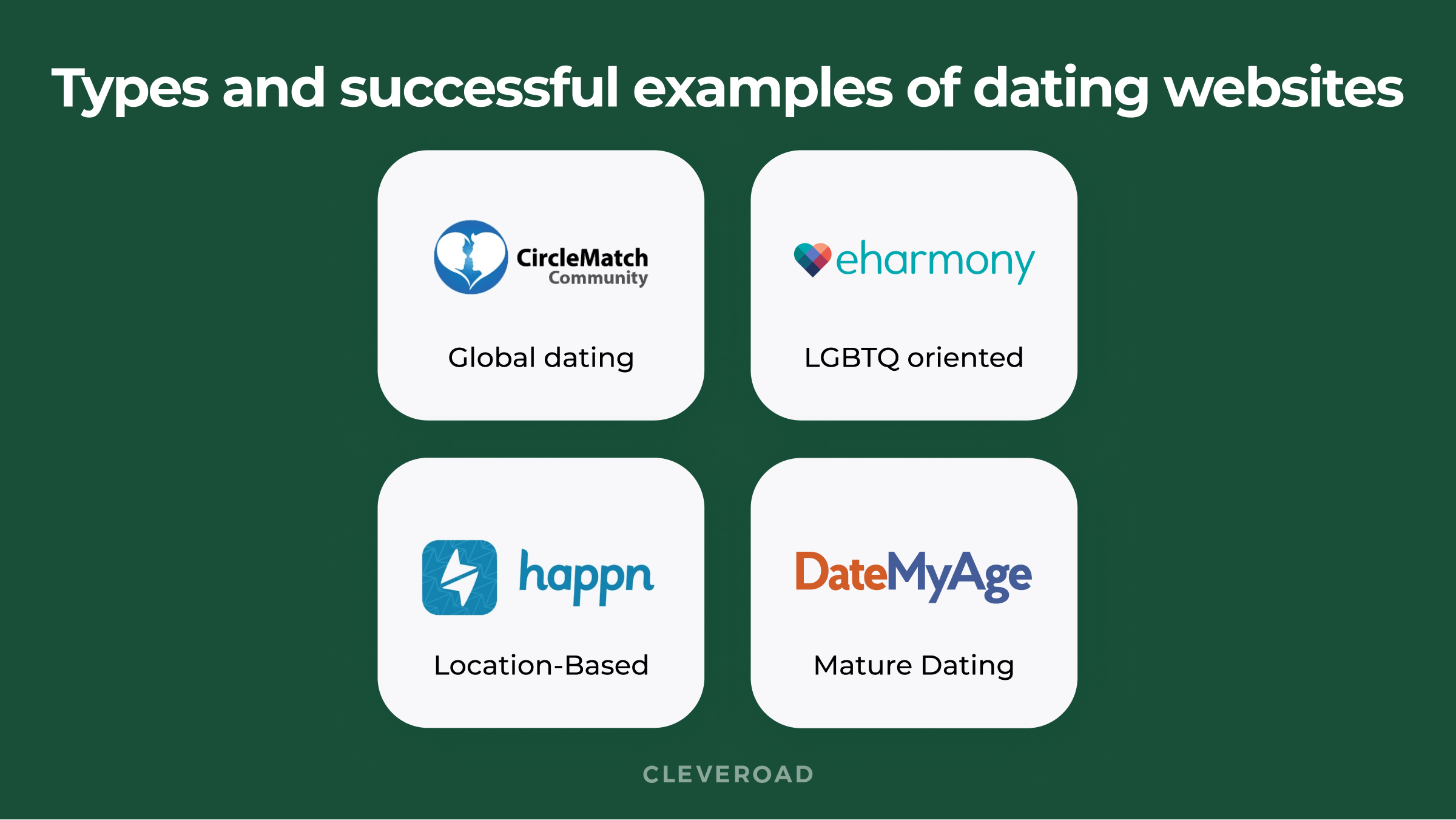 Dating websites types and illustrations
Building on a defined field with particular specifications, you can proceed to come up with the name of your website and platforms to create your own dating site.
Things to Consider Before Developing a Dating Website
Now let's plunge into some challenges which you may face during the preparation phase to create online dating website.
Domain Name
The primary point to make dating website is thinking about how to name it. A domain name allows your audience to find your website. Domain names are generated and managed by Domain Name System (DNS). The name shouldn't be long and difficult. Keep it short and memorable.
Platform for Building
The platform to build a website with is a vital factor when you inquire "how can I create a dating site?". It predetermines the interface, functionality, features, performance quality, and so much more. It is highly suggested to select a builder comprising CMS (content management system), which simplifies the data operation of your website. The most popular services to build online dating website are WordPress, Drupal, Magento, and Joomla.
However, the above constructors provide only ready-made templates, limited functionality, and features. For a more accurate hit in the target audience, it is beneficial to develop a custom website from scratch, which will be adjusted exactly for your business goals and users. For this, you may apply to outsourcing companies, which provide cost-effective solutions with an individual approach and high performance.
Hosting Service
Before starting a dating site you should consider ways to provide your audience with it. Web host enables users to access your website on the Internet via a server owned or leased by a platform owner. Key factors in choosing a suitable hosting service for creating dating website are the following:
Sign-up and renewal and costs
Tech requirements of your website
Offered management tools
Maintenance
Launching speed
Cancellation conditions
Security
Another significant point to start a dating website is the users' data safety. It is a significant part of website development. Dates and new acquaintances are really cool and nice, but personal data must stay private (address, phone number, etc.)
Thus, you should build your own dating website with an opportunity to enable or disable location viewing, block ill-wishers and hide any info about themselves that may be used against them in the future. To raise the credibility in the eyes of users you should protect the private data of users with an SSL Certificate. It is also named TLS, which is a protocol for encrypting Internet traffic and verifying server identity.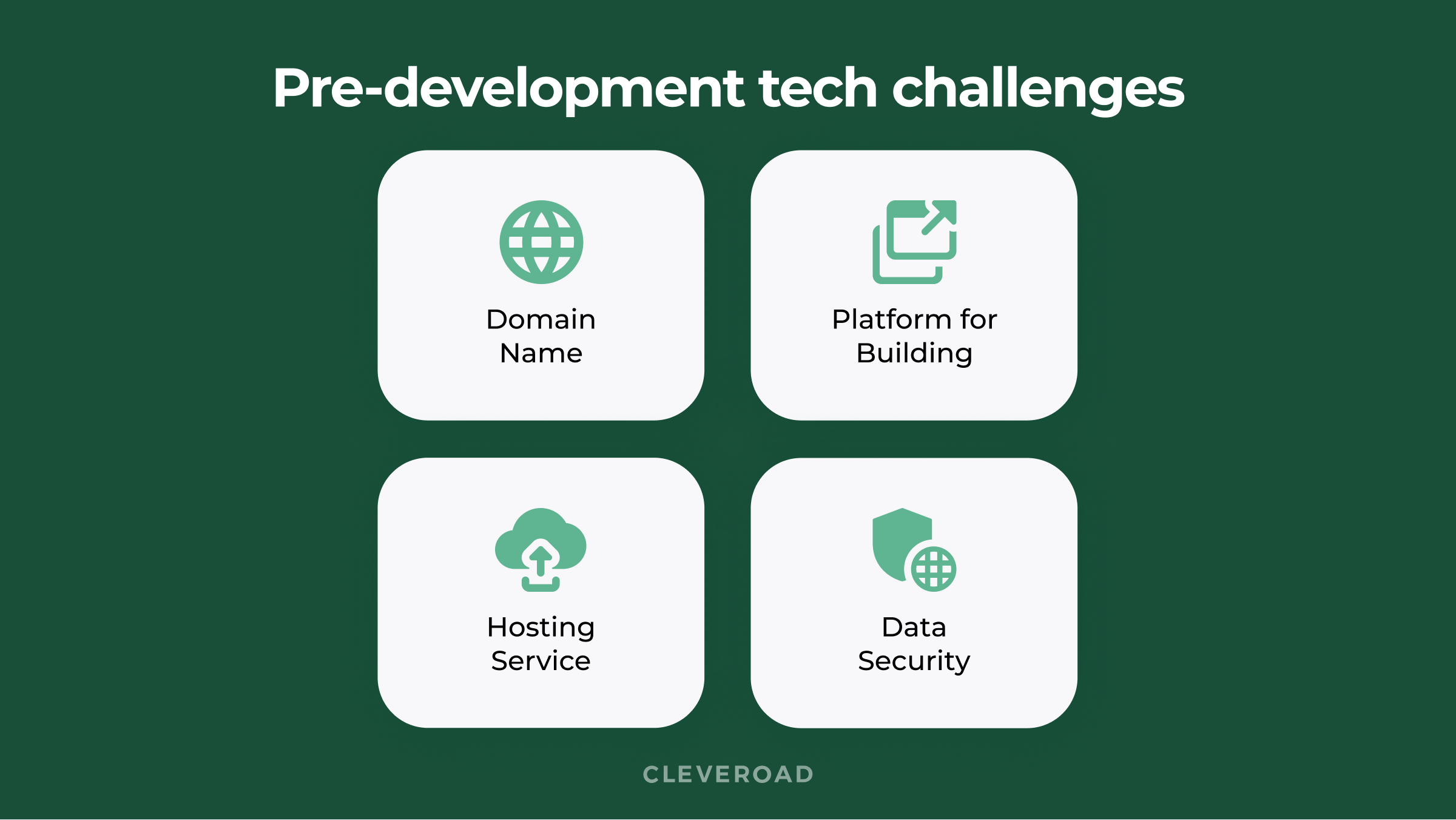 Things to consider before the development
When the preparation phase is completed, you ask, "how can I start a dating website, and what functions are primary?". Here they are:
Dating Website Essential Features
It's high time to discuss the functionality to make your own dating website. Let's split the features into essential (MVP, Minimum Viable Product) ones and advanced ones.
MVP features
Registration/ authorization
Signing up is a first step to discover new people on dating resources. How to start a dating website with high convenience? Allow both filling in personal information manually and signing in with existing social media accounts or email. It is less time-consuming and much easier. Authentication protocols help in creating a dating website with an opportunity to enter the social media account without sharing login info.
Profile editing
This screen should provide members with the opportunity to change, add, or delete personal information in their profiles displayed to others. It comprises hobbies, aims for searching new people, images and videos as well.
Matching system
This algorithm is integral to building dating website. It comprises various criteria and the matching frequency. In some cases, websites apply different surveys to connect people with mutual interests, similar hobbies, lifestyles, etc.
Advanced filtering system
Put yourself in the shoes of your consumers and think "how can I create my own dating website to choose the potential partner more conveniently?" Imagine how captious you would be and what criteria would be crucial for you in this question. Include such filters as age, location, ethnicity, hobbies, height, and other factors.
Settings
Customizable settings should allow users to edit private information, such as location, profile, and other information hiding. In addition, settings allow passwords and logged-in devices management, enable two-factor authentication, etc.
Geolocation
This feature is required to build dating website which allows seeing people nearby and discovering new acquaintances. Users may adjust the map scale to look for potential partners in specific regions. In addition, a website will suggest people based on the user's location.
Payment services
Another way of how to make a dating website more flexible and handy is adding several payment systems. Customer experience will greatly enhance if you implement services like PayPal, Apple, or Google Pay, and credit cards. What's more, members should be able to manage them in settings.
Implemented chat and notifications
Instant messaging is a must for every startupper who thinks about "how to create my own dating website". If a person is highly interested in a user from the website, there's an opportunity to start a dialogue instantly with the help of an implemented chat. Notifications should be adapted for personal requirements. The website may notify about new messages, matches, calls, likes, etc.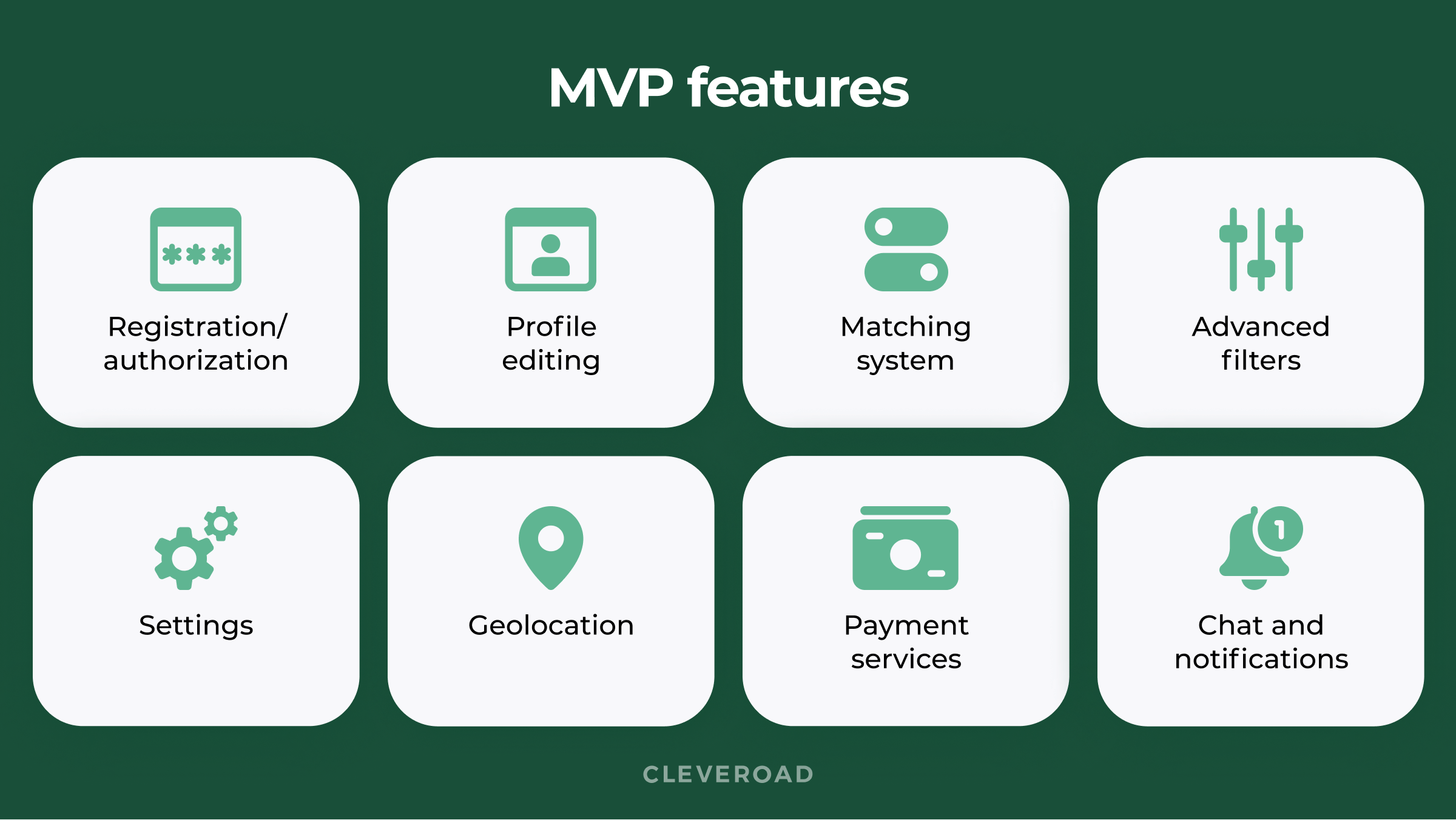 Essential features to implement
Advanced Features
Now let's move on to the extra features to build a dating site, which can increase customer engagement and attract a broader audience.
Social media linking
By adding links and profiles of your social media to the dating account, you tell your profile's guests more about your life. Users can share photos on both social media and dating services.
Profile guests
This feature shows other website members who have opened and viewed your profile. It also may be a paid opportunity.
Gamification
The process of searching for a partner may be accompanied by entertaining games and rewards for completing the profile, sharing it via social media accounts, creating a particular number of matches, etc. In case all the game elements are pleasant to the eye, they may serve as an extra promotion to your website, so you should think about how to design a dating website in detail.
After considering all these points, let's discuss the development flow directly.
How to Create a Dating Website: Step by Step Guide
Before proceeding to the development flow, let's choose a partner to start your own dating website. There are the three main hiring options to select the one which will be the most beneficial for you:
Freelancers
This option is really wide and the cheapest one. However, it has some drawbacks which are unacceptable for starting a dating website. For instance, you can't be sure that you will receive the product after the prepayment, which is obligatory when applying to freelancers. Moreover, they can only create an online dating site with no quality assurance and further support.
In-house teams
The team management is exceptionally your responsibility, as well as the product you'll receive at the end. Questions like "how can I create a dating website and what does it require?" also lay on your shoulders. An immense number of extra expenditures required for this option makes it the most costly of all.
Outsourcing companies
Such companies are experienced in requests like "I want to build a dating website" and provide the most advantageous value for money. By applying to outsourcing companies, you receive a qualitative product at decreased outgoings. The web development team structure is full of competent specialists who know how to start a dating site business. Consequently, your only responsibility is only to provide the company with detailed requirements for building your own dating site.
After finding suitable partners, you will begin the creation of your site. Here are the stages this process comprises:
Business Analysis
To start a dating site, business analysts gather all the requirements from the client, define goals and expectations from the final product. All the necessary details of the project are clarified as much as possible to make the result meet all the requests of the client.
Planning
This step is dedicated to splitting the features into sections, and plan the entire workflow to make a dating site efficiently and decrease time-to-market. Software engineers negotiate the development approach to how to create a dating website from scratch and solutions to possible challenges in website building.
Design
UI/UX designers create a dating website wireframe of the website to plan the layout of all the elements, like buttons and various sections on each screen. They mention the content placed in every part, consider the color palette, discussed with the client before.
Building by Sprints
During this phase, developers implement the requirements of the customer into the real product. Creating a dating site from scratch includes testing its features, functionality, and performance to detect and fix bugs or any other issue. These activities help developers to make a dating website work seamlessly and smoothly.
Launching
We've described how do you create a dating website; now it's time to make it available to the world. During this stage, the product is launched with the help of hosting and is checked by the first users.
Support
Every platform should be regularly updated and fixed in case it has any bugs or failures. That's why "create my own dating site" request is not the only one for a successful product. You should also regularly implement the new features and improve your solution.
Promotion
Building a dating website is not only a development flow, it also comprises post-creation activities. To attract a broader audience, the website should be advertised. Another benefit on how to start a dating site is a short landing video to make users acquainted with the platform's functions and features.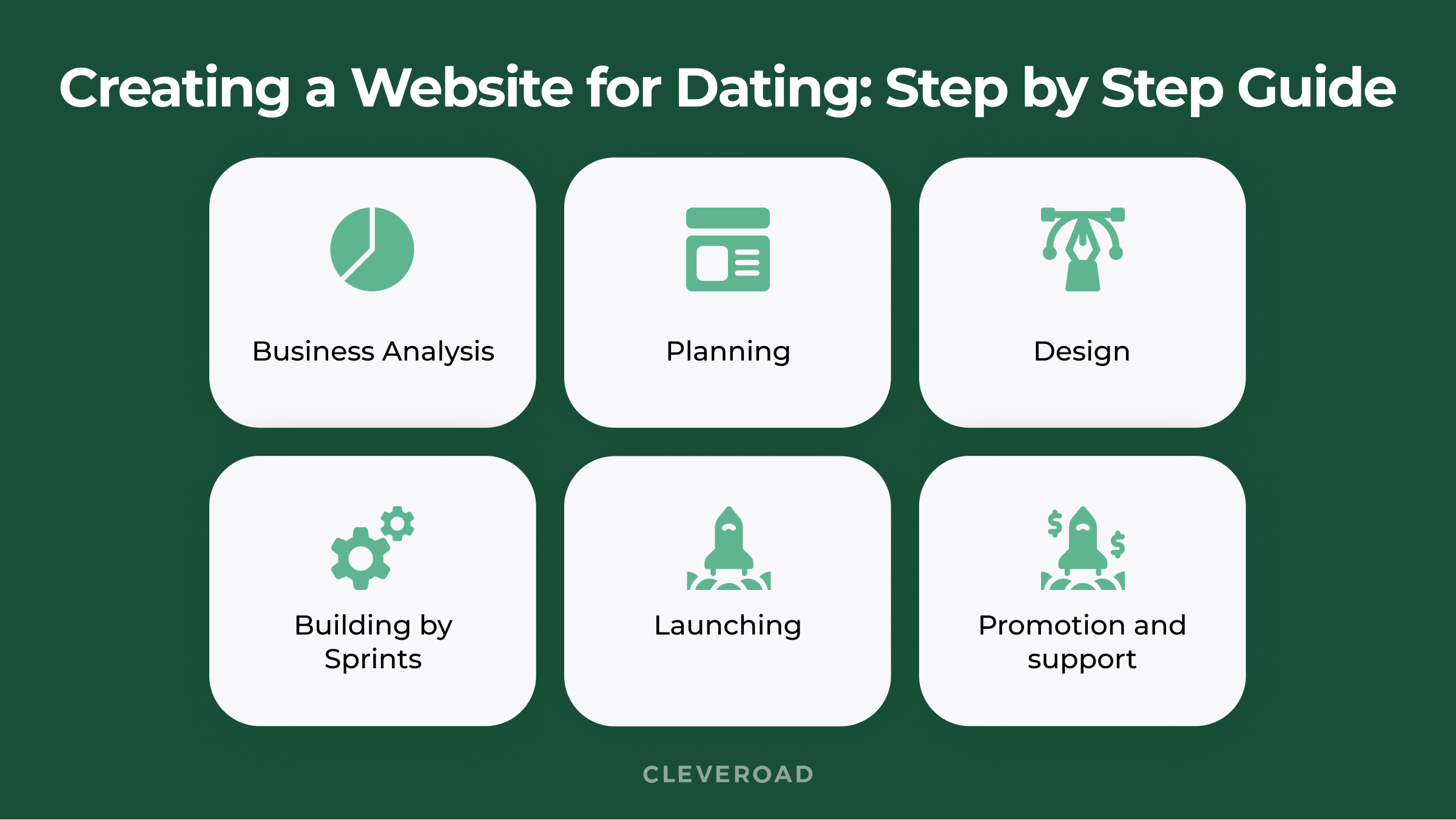 Dating website development stages
Knowing all the development stages and required specials, let's estimate the cost to create a dating site.
Cost to Develop a Dating Website
To estimate the cost properly, we need to find out the specialists involved in the website building:
Project Manager
Solution Architect
Business Analyst
UI/UX designer
Web developers
DevOps
Here's the approximate number of hours required to create a dating website:

| Development phases | Hours required |
| --- | --- |
| Frontend development | 150-200 |
| Backend development | 150-200 |
| Testing, bug fixing, project management, launching | 50-80 |
| Total | 350-480 |
Now, let's compare the hourly rates in various regions:

| Region | Hourly rates ($/h) |
| --- | --- |
| North America | $55/h |
| Latin America | $50/h |
| Western Europe | $66/h |
| Eastern Europe | $37/h |
| Asia Pacific | $28/h |
| Australia | $100/h |
| Oceania | $42/h |
The optimal value for money can be found in Eastern Europe, more specifically in Ukraine. This country is full of highly qualified specialists since the IT field strives forward by leaps and bounds.
Cleveroad Expertise
Our company has 10+ years of experience in providing full-cycle web and mobile application development services. Cleveroad offers a variety of advantages for every client to start your own dating site top-notch solutions:
Expertise in a broad spectrum of domains, such as retail, education, streaming, etc.
Individual approach to every client and project and adjustable partnership conditions
Full-cycle software development and guaranteed product quality
Utter team structure comprising all the essential high-qualified specialists
Want to build your dating site?
Our specialists will eagerly consult you to create a sought-after platform!
One of the projects in a dating niche is an iOS adapted solution called GreenLight. The platform is aimed at the USA since Tinder is not widely used there. The principle of work is unique yet, really easy-to-use: the idea is to apply traffic lights colors to show the level of your sympathy towards other users. Thereby, tapping the green button means that you are really into someone, yellow is ordinary like, and red implies reluctance in further communication. Top-notch UI/UX services were used to design a dating website with a laconic, intuitive interface that consists of a stylish color palette.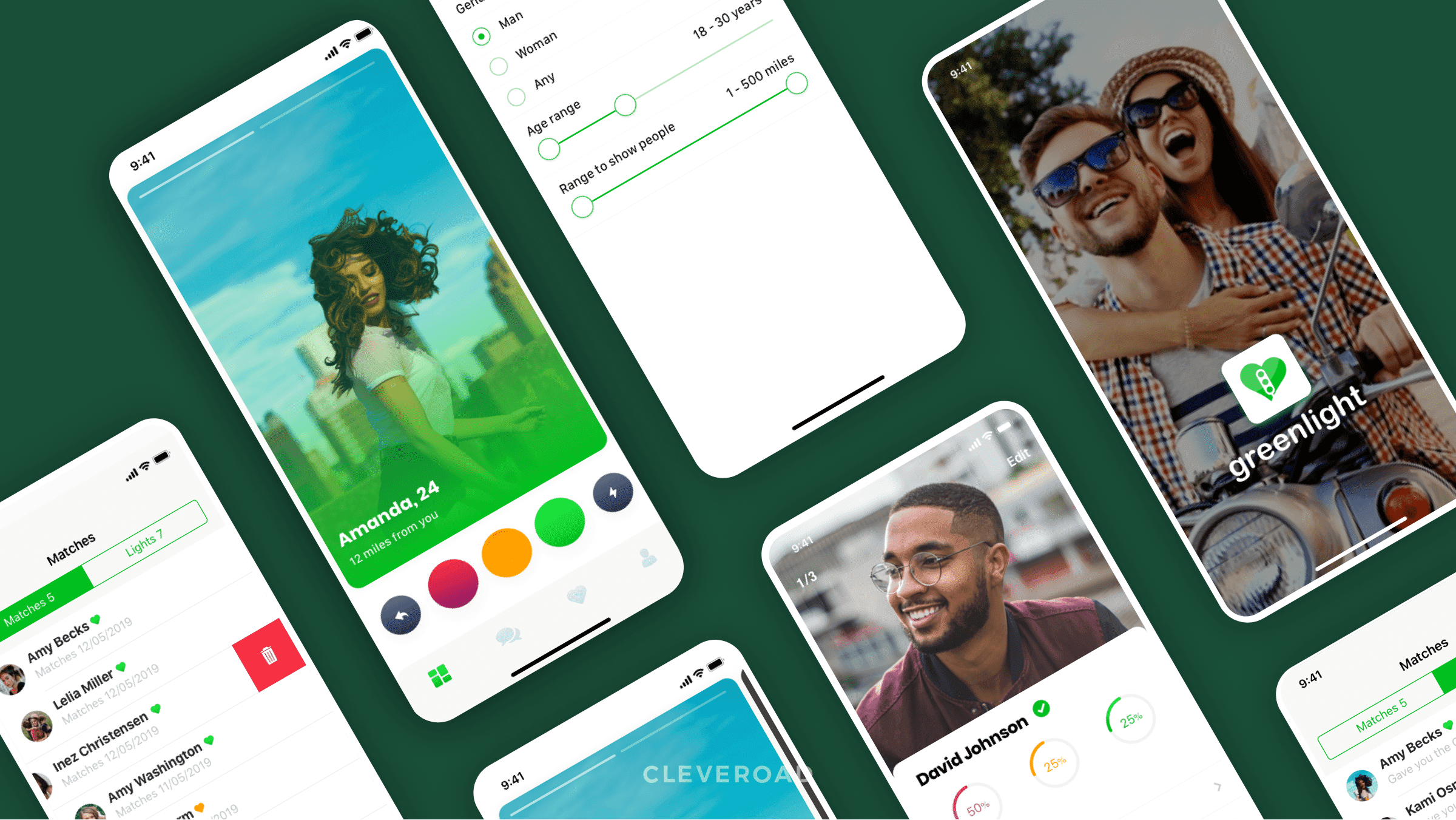 Needless to say, that starting an online dating site is a competing niche with lots of successful market leaders, but creative features and a prominent solution will highlight your product against the rest. Cleveroad team knows how to create a successful dating website and is always ready to implement the most sophisticated ideas into the real product using up-to-date technologies and following all your requirements.
Frequently Asked Questions
You can see the list of essential features to create a dating site below:
Registration/authorization
Profile editing
Matching system
Advanced filtering system
Settings
Geolocation
Payment services
Implemented chat and notifications
Frontend development - 150-200 hours
Backend development - 150-200 hours
Testing, bug fixing, project management, launching - 50-80 hours
Total - 350-480 hours
North America- $55/h
Latin America- $50/h
Western Europe- $66/h
Eastern Europe- $37/h
Asia Pacific- $28/h
Australia- $100/h
Oceania- $42/h
Rate this article!
956 ratings, average: 4.86 out of 5
Give us your impressions about this article
Give us your impressions about this article