How to Create a Food Ordering Website: Business Models, Features, and Cost
Food delivery website development is gaining popularity in the Post-Covid world. In fact, over 821 million consumers are expected to order food online by the end of 2021. So isn't that a significant reason to give your business idea a start?
Moreover, not only global situations push online food ordering forward. Firstly, food delivery websites or mobile apps are convenient, especially for modern people. Instead of preparing meals, they prefer to watch courses, read books or just relax. Secondly, for those who don't like cooking, such solutions are a great response to this issue. There are a variety of restaurants people can choose from and get a meal in a few clicks.
The key to your success is a user-friendly website. So, it's essential to know how to create a website for food business to deliver a customer-oriented product.
So, here's a guide to food delivery website development for 2021. We'll discuss how to build a food delivery website and consider the exciting examples to help you find ideas for your own business solution.
Why Does Make a Food Ordering Website?
According to Statista, the global online food delivery market is expected to reach $154 billion in 2023. More and more people are shifting towards Internet food orders to not distract from critical activities and save precious time. As a result, it's encouraging businesses to create food ordering websites.
Food delivery market size worldwide
Let's see what the potential of this idea is:
The global online food delivery market's revenue is projected to reach $449 million by 2025.
Over

84%

of consumers use delivery services at least twice a week.
More than 40% of surveyed said they were likely to buy restaurant food delivery.
Mobile and online orders increased by 286% in 2020.
More than

31%

of restaurants will continue to invest in online delivery even after the pandemic.
About 63% of customers prefer getting delivery than dining out.
The food delivery market's growth is driven by increased utilization of mobile devices, demand for fast service, and virtual payment. Above all, the convenience of ordering food via websites contributes to their popularity among users. Customers can easily compare the menu and price of various restaurants, pay for the order using a credit card, and get delivery at the desired place round the clock. As you can see, it's profitable to build food delivery website due to global situations and market needs.
How to Build a Food Ordering Website: Business Models to Choose From
Business models of food ordering platforms can vary according to the project aims and requirements. On the other hand, there is a local or traditional model. It stands for common food delivery from nearby places. A lot of restaurants, especially in urban areas, now offer delivery. So local food delivery service usually works only within one country or even city.
Food delivery gives many opportunities to start your own business. How to make a food delivery website? First of all, you need to choose an appropriate business model.
Below we discuss the common business models.
Food Delivery Business Models For Startups
The order only model
This model provides an opportunity to order food from many independent restaurants. How does it work? Such platforms connect clients with local restaurants, and the restaurants deliver orders on their own. Usually, restaurants pay the platform a commission from 7% to 15% per each order received. Grubhub is an excellent example of how to build a food delivery website with an "order only model". The company made $1.8 billion in 2020. The number of active users has reached 31.4 million.
The order and delivery model
The main representatives of how to create food ordering website with this model are UberEats and DoorDash. Such platforms provide both order and delivery. It's beneficial for restaurant owners who cannot or don't want to buy a fleet of vehicles and organize couriers' work. The main representatives of this model are UberEats and DoorDash. For instance, Uber Eats generated $4.8 billion in revenue in 2020. In addition, the number of users has reached 66 million.
The fully integrated model
The last business model consists of three services — ordering, cooking, and delivering. It means that the company prepares food itself. However, such a business requires a lot of additional expenses like salaries for chefs, refrigerated trucks, heaters, and so on. This business model is typical for chain restaurants like Domino's Pizza. The company earned 4.12 billion in 2020. The company operates a total of 17,644 restaurants globally.
Food Delivery Website Development: Best Delivery Services
It's always a good idea to study competitors first. If you want to create a food delivery website, it's better to consider details. We've prepared five popular online food ordering platforms for you to review.
1. UberEats
UberEats gives you an idea of how to create a food ordering website and start making money. A lot of people trust Uber to drive them around the city. So, the company decided to conquer new peaks and become successful in the food delivery market. In 2020, UberEats was available in 6,000 cities all over the world. Also, UberEats covers approximately 29 percent of the global food delivery market, delivering food from more than 600,000 restaurants. UberEats has functionality similar to Uber like cashless transactions, real-life GPS tracking as well as order scheduling.
2. DoorDash
DoorDash is one of the biggest food delivery services in the United States.This service is available in 4000+ American and Canadian cities. It has more than 340,000 restaurant menus and over 30 different cuisines. DoorDash provides a chance to select 'popular items'. For example, visiting the restaurant for the first time, you can see the most demanded food.
3. Postmates
If you want to create a food delivery website to deliver from the local restaurants in the US and Mexico City, the Postmates website is the best option. The service is accessible in 4,200+ cities and cooperates with over 600,000 shopkeepers. Just like many food ordering websites, Postmates lets users make an order in local fast food chains and restaurants. This service can also bring you groceries, alcohol, gifts and so on. You can consider including other delivery options except for food while creating a food ordering website.
How Much Does It Cost to Develop a Delivery App Like Postmates?
4. Delivery.com
Like the previous service, Delivery.com is accessible in many American cities. It delivers food from different restaurants along with groceries and even laundry. One more interesting feature is the suggestions. If you don't know what food you want to have, Delivery.com can provide you with the list of the most popular restaurants near you.
5. Grubhub
Grubhub is another good example of how to create a website for online food ordering system. The platform is available for both iOS and Android. The service operates in the United States and it lets users order and deliver meals from fast food chains and restaurants across 4000 cities. Grubhub provides 24/7 customer support and real-time delivery tracking that makes this process very convenient.
6. FoodPanda
This is Germany-based online food and grocery delivery marketplace that operates in 40 countries and engages 30,000 restaurants. The platform offers a vast diversity of cuisines and various dishes to select from. FoodPanda allows clients to contact the couriers directly and track food orders in real-time. Besides, the company submits a cross-platform solution to simplify and speed up the ordering process.
How to Make a Food Delivery Website: Essential Features
Before getting into the development process, let's single out the crucial elements of a food delivery business. Every food ordering platform has three different stakeholders. So there are four different solutions to make every part of the business work together:
User-facing solution
Restaurant solution
Courier solution
Admin panel
Each part of the platform has a list of required features. The functionality can be basic and advanced. Basic or MVP features stand for functions that are needed to satisfy the basic user needs. As for advanced, they add some exciting options and make the user experience better.
How to make a food ordering website? It's common to create the MVP version and release it to the market. After getting some feedback from the users, you can develop more advanced features.
So, let's find out the details of each part of the food delivery website and features required for each solution.
User Side Functionality
The customer interface allows users to go through restaurants and their menus, make orders, request delivery, and more. Let's see what features you should consider to create a food delivery website (on the user side).
Onboarding
Before ordering, users need to sign up. So, it's better to integrate such registration options as email and password or phone number and password. To develop a signup feature, developers can use Amazon SES and Amazon SNS.
Profiles
Profiles include users' personal information such as name, address, payments detail, phone number, and e-mail. Therefore, it's vital to use modern security certificates to guarantee data protection. Also, it's a good idea to save an order history. Hence, customers will be able to repeat the order effortlessly or keep an eye on what they ordered earlier.
List of restaurants
This feature is vital to build food delivery website. It provides the listings of all restaurants you're delivering from. It's possible to generate extra income by offering establishments to get into the top for some fee. However, this works for companies with a strong market position and a comprehensive list of business partners. The most popular APIs for restaurant listing are FourSquare Places API and Grubhub API.
Search and categories
Customers need to choose a restaurant and dish from the menu. To make a food ordering website more user-friendly, you need to add a flexible search system. For instance, they can look for a particular food or restaurant's name to select the dishes from. Besides, if you cooperate with different venues, it's better to allow users to filter restaurants and cuisine by type of food, price, ratings, location, food preferences, delivery time, etc.
Payments
Users also need an opportunity to pay for the order using the service. You can integrate popular payment methods like PayPal, Stripe, and Braintree. Or apply for third-party services like MasterCard, Visa, and American Express. The main benefit of hosted payment solutions over non-hosted one is that they're responsible for secure transactions and easy to implement. Besides, every payment gateway provider has its own SDKs placed on the official website. Those SDKs simplify the work for your software engineers since all the credit card information is processed by them.
Keep in mind that clients appreciate the opportunity to cancel their orders in case of an emergency. So, consider an efficient money back policy to facilitate the getting refunds process, thus, increasing customers' loyalty.
Order tracking
Order tracking is a great way to enhance the service-customer relationship. Order statuses can be displayed on the screen. Or you can add a map and a real-time monitoring system. However, the last one requires a mobile solution for couriers to track the current users' locations.
Ratings and reviews
Ratings and reviews will help you know what cuisine and what restaurants customers prefer the most. And what establishments offer poor-quality food. Besides, the majority of people check the reviews before opting for a particular service or product.
Here you can find the MVP features of a user-facing solution along with required development time.
Features and development time of customer-facing solution

| | |
| --- | --- |
| Feature | Development time |
| Registration and login | 11 hours |
| Enter delivery address (map included) | 64 hours |
| Order confirmation | 73 hours |
| Send email with order details | 4 hours |
| User profile | 19 hours |
| Payments | 20 hours |
| Rate and feedback | 10 hours |
| Settings | 8 hours |
| Order details | 24 hours |
| Push notifications | 16 hours |
| Total time | 249 hours |
Restaurant Side Functionality
This solution lets restaurants join the food ordering service and manage the order. For example, they can see and manage all the received orders. Restaurants can add information like name, location, working hours, contact details, and more. Besides, using location-based features, you can define customers' whereabouts and enable them to order food from the closest restaurants. To accelerate the food delivering process, users can also save their locations. The most popular APIs for location search and tracking are:
Google Places API
Core Location Framework
Google Maps SDK
Restaurant solution also offers to manage orders and look for a free courier. The page can show the order status like canceled, completed, or delivery. Also, it's required to add a menu with photos and descriptions of the dishes. It's good to offer customers promo codes to engage more users.
Features and development time of restaurant solution

| | |
| --- | --- |
| Feature | Development time |
| Authorization | 10 hours |
| Menu management | 86 hours |
| Requests management | 40 hours |
| Reports page | 28 hours |
| Total time | 164 hours |
Courier Side Functionality
This part of the food delivery website is available for couriers. To use the service, they need to sign up. Here, you also need to offer at least two options: using email and phone number.
Utilizing this solution, couriers can fill in their personal information like photo, phone number, name, and others. Courier can look through the order details like delivery address, time, and order size. After that, they can accept the order.
It's better to integrate a chat feature to make a food ordering website more comfortable. So, couriers can discuss the order details with the customer or restaurant manager. For instance, Freshchat API allows couriers to chat with clients in real-time. Freshchat stands for messaging service that enables embedding a widget in any food platform. Thus, the delivery men will be able to interact with and manage users' requests effectively. Additionally, it's better to create a mobile app for couriers since it's more convenient for them to use an app on the go.
Features and development time of courier solution

| | |
| --- | --- |
| Feature | Development time |
| Accept order | 75 hours |
| Chat | 145 hours |
| User profile | 144 hours |
| Total time | 364 hours |
Admin panel
The admin panel offers a bunch of cool features for management. It lets product owners and their teams manage users, restaurants, and couriers. For example, it's possible to edit, ban, or delete users.
Additionally, using the admin panel, it's possible to manage the revenue by weeks, months, and years. The dashboard shows the most profitable restaurants and the most popular dishes.
You need an admin panel since it's impossible to manage a lot of users manually. To create an admin panel for a food ordering website, developers need at least 255 hours.
Features and development time of admin panel

| | |
| --- | --- |
| Feature | Development time |
| Authorization | 10 hours |
| Dashboard | 28 hours |
| Customers management | 46 hours |
| Restaurant management | 109 hours |
| Payment management | 26 hours |
| Couriers management | 36 hours |
| Total time | 255 hours |
How To Create Food Ordering Website With No Mistakes
Of course, to create an online food ordering website, you need to get ready. Some points that need to be considered before building and launching your food ordering platform.
Decide on Development Option
Let's be realistic, buying a ready-made solution isn't an option for serious business. Modern users are quite spoilt. They want originality, convenience, speed, and robust features. All this is hardly achievable without investing in a custom website development. It's very important to start with a good set of features and security to make the customers trust you. That's why creating a website that will follow all your requirements and objectives is vital for your future outcome.
Define Your Target Audience
How to make an online food delivery website and not to fail? You need to define your target audience.
There are three main target audiences among busy people — students, parents, and working professionals. Each of them has specific needs that you have to follow. Speaking about students, their main fuel is fast food. So, if this is your target audience, it's better to cooperate with local fast food restaurants to deliver faster.
As for parents, they tend to eat healthily. This type of target audience may also want to order groceries with home delivery. After that, they can cook on their own. If you've defined this group as your target audience, it's necessary to consider the freshness of food and delivery speed. Working professionals are people who work a lot and don't have much time to plan their meals. As they prefer ordering well-cooked meals from eateries, delivery is extremely popular among them.
As you can see, each group needs something special. It's better to define your target audience beforehand to think about how to market your product and draft an appropriate value proposition along with features. It's always preferable to start a project with a focus on a limited area and then expand. For example, you can start delivering groceries, then continue with restaurants, and so on.
Get a Great UI/UX Design
Starting to make a food ordering website, you need to consider the platform design. Сustomers want to surf websites that are as simple and clean as possible. For example, such sections as "Homepage", "Menu", and "Contact" will be enough to build a lead-generation website. So nothing will distract their attention from the key action — food ordering. Intuitive navigation will allow consumers to find the needed section effortlessly, thus, accelerate the ordering process. On top of that, it's vital to invest in high-quality, tasty photos when presenting food you deliver. Pictures should be placed everywhere: from the homepage to the menu and gallery section. Their core task is to make clients take action when they look at them.
A quality UI/UX design requires a lot of effort from the designer. The process is often divided into multiple stages to understand what is needed to deliver excellent user experience. For example, in companies like Cleveroad, designers research the market, study your competitors, and target audience to create a user-friendly food website design that works.
Tune SEO and Social Media
SEO or Search Engine Optimization isn't a new concept. You need to make sure that your website has SEO elements like user-friendly URLs, manageable meta tags, image alt tags, etc. So make sure your web development service provider is experienced in delivering SEO-friendly solutions. It's impossible to forget about social media when speaking about marketing channels. Every business is active on social media these days, so you should stand out to get your users' attention. In addition to creativity, you need to focus on your users' needs. It's always good to reply quickly to visitors' comments and post some offers or loyalty programs on social media.
Adapt Your Website to Local Demands
Such services as FoodPanda and GrubHub are successful because they deliver food locally. So, there are some recommendations on how to make food delivery website succeed:
Form your business according to the local environment and different types of customers. It's important to remember that what works in one city might not work in another.
Categorization can vary depending on the local cuisine preferences.
Payment options should be various. People need to have a choice between credit cards, cash on delivery, eWallet, etc.
Think of Additional Revenue Sources
A money question can be a struggle when you build an online food ordering website. So, alternative revenue streams can be lifesavers for your project.
There are some ideas:
Advertising is one of the leading monetization types that is widespread all over the world. You just offer 3rd parties to place their ads on your website. It's profitable for both sides. For instance, UberEats offers restaurants to promote on the platform charging a fee for this service.
Selling gift cards for a certain amount of money that you customer can buy and give to their friend. GrubHub provides two gift card options — eGift cards and physical gift cards.
Offering additional services like delivering medicine may let you attract more users. Delivery.com offers to bring laundry, groceries, and more.
Pay Attention to the Mobile Version
Everybody has a smartphone. Fewer people tend to use PCs for simple everyday tasks. Of course, developing both a mobile app and a website simultaneously can be expensive. But there is an opportunity to optimize your website for mobile phones with a responsive design. It'll surely increase the number of users.
The fullest guide on how to make a food delivery app: features, cost, and monetization.
How to make a food ordering platform and reach success?
Cost to Make a Food Delivery Website
So, let's find out the final price to create a food delivery website. All the estimates below are based on the average rate in our region (Central Europe, Estonia) — $50 per hour.
Final time and cost to create a food ordering website

| | | |
| --- | --- | --- |
| Type of work | Required time | Cost |
| Customer-facing solution | 249 hours | $12,450 |
| Restaurant solution | 164 hours | $8,200 |
| Courier solution | 364 hours | $18,200 |
| Admin panel | 255 hours | $12,750 |
| Frameworks and libraries integration | 64 hours | $3,200 |
| UI/UX design | 60 hours | $3,000 |
| Quality assurance | 350 hours | $17,500 |
| DevOps services | 30 hours | $1,500 |
| Project management | 80 hours | $4,000 |
| Total | 1,616 hours | $80,800 |
How did we calculate the final price to make a website for food delivery? We added development and non-development time. After that, we multiplied the time by the team's hourly rate.
So, to build a food delivery website, you need at least $80,800. We calculated the MVP version of the service. If you want to add more advanced features, you'll likely pay more.
Notice: The time and price above is approximate. Feel free to contact our Senior Business Analysts to get a custom feature list and project estimate.
Additionally, the final price can vary depending on the team's location. For example, developers from North America have higher rates in comparison to software engineers from Central Europe. To give you a hint, we've estimated the approximate cost to make a food ordering website in different regions:
Central Europe. $80,800 (based on $50/h)
North America. $161,600 (based on $100/h)
Western Europe. $145,440 (based on $90/h)
Australia. $161,600 (based on $100/h)
How to Build a Food Ordering Website: Step by Step Guide
As a web app development company with expertise in food delivery website development, we'll discuss the appropriate steps you need to take to design a platform for a food business.
Step #1. First Contact
It all starts with the project query you left on the vendor's website. This application proceeds directly to the Business development manager. Once the request is processed, the manager contacts you to schedule a meeting for further project discussion and terms of fulfillment.
Step #2. Discovery Phase
The Discovery phase is vital for food delivery website development since it helps make an informational skeleton around the project idea.This stage comes with meetings where a business analyst collects information about your business, goals, and project concept. When all information is scrutinized, the BA draws up the specification, which details the features and covers all tech aspects. After that, you get the final estimate. Moreover, UI/UX designers prepare wireframes for each website page during this stage.
Step #3. UI/UX Design
Once all the preparations are done, UI/UX designers create mockups for your future food delivery website (page by page). Then, they utilize wireframes made during the Discovery Phase, project requirements, and time-tested UI/UX design techniques to build an online food ordering website that meets your personal vision and company style. After that, designers pass the project to developers and turn to the supporting roles. This is one of the UI/UX design services we provide before website development.
Step #4. Development Process
Developers convert mockups into a working food delivery platform relying on their technical expertise. The whole process is divided into sprints (fixed periods), during which the team needs to fulfill a particular part of the website's functionality. Commonly, sprints last two weeks.
Here we give a brief description of stages your product goes through. If you want to learn more, we have a separate article detailing our software development process.
Step #5. Quality Assurance
It's impossible to deploy the website without thorough testing. QA engineers run quality tests to ensure the website works as expected and complies with the test plan. After that, they put down the results into the bug reports and sent them to the programmers. Bug report describes the state of the website's functionality during which the issue was found. Given information allows developers to fix the bug as fast as possible. Finally, before handing over the product demo to the client, QA engineers review all the features and conduct smoke testing to ensure new changes don't break the old functionality.
Step #5. Release
The software engineers make final tweaks to make sure the website performs as intended and is all set to release. Once polishing is done, the product is launched to the target audience for testing and getting the initial feedback.
Step #6. Maintenance
In some cases, the collaboration doesn't stop after the website is made. Your solution may require the further participation of the development team. They can maintain the product by implementing new functionality or updates.
Food Delivery Website Development With Cleveroad
Cleveroad is a skillful software development company located in Central Europe, Estonia. Since 2011, our team has been helping startups, SMBs, and enterprises to get custom software solutions that boost their overall performance and customer experience. And if you already have a brilliant food delivery platform, we will gladly help you infuse life into it.
By cooperating with us, you'll be ensured of the following benefits:
Expertise in various domains, such as social networks, media, retail, education, e-commerce, logistics, healthcare, etc.
Full-cycle software development and guaranteed product quality.
All required specialists available — mobile and web developers, DevOps, designers, PMs, QA engineers, analysts.
A variety of flexible partnership models suitable for every case: dedicated team, fixed price, time & materials.
On-demand services: from software development from scratch to legacy systems' modernisation
A comprehensive consultation from our Project Managers about all the questions that arise.
Our portfolio covers a lot of custom software development projects in different domains, including on-demand application. One of our latest cases is a platform to book custom services. called AYIO.
AYIO is a social business platform that allows everybody to offer their services to others and become self-employed. Its core purpose to find a required specialist to do some work or service. The platform provides various services, so it's easy to hire a professional. AYIO is focused on European users. Additionally, the service has a custom-made payment account that we've integrated using Stripe. User needs to create an account, after that all the funds are sent to the banking account automatically.
If you want to create create online restaurant ordering site​ from scratch, you need to hire an experienced team of web developers. Fortunately, there are a lot of companies, including Cleveroad, ready to assist you in creating a food ordering service
Food delivery website from experts
Receive food delivery website development service from professionals with 10+ years of experience
Frequently Asked Questions
Before diving deeper into food delivery website development, you need to conduct market research, select the revenue model along with required features, and choose the reliable software development company to transform your idea into powerful business solution. For instance, at Cleveroad, the developemt process consists of four stages: Discovery phase, UI/UX design, Software development process by sprints, and Product release.
Every food ordering platform has three different stakeholders. So there are three different solutions it requires: user-facing solution, restaurant solution, and courier solution. You'll also need an admin panel to mamage all participants. Thus, the feature set will vary depending on the part of the platform.
The average cost to create online food ordering website is $80,800. However, the final price will depend on two main factors: time and developers' rates. In turn, the time will depend on complexity of features. The developers' rate will depend on the developer's experience and location. For instance, US-based software engineers charge $100-$120 per hour compare to $50 hourly in Central Europe.
There three revenue generation models of food delivery business: the order only model, the order and delivery model, and the fully integrated model. The last business model consists of three services — ordering, cooking, and delivering. It means that the company prepares food itself.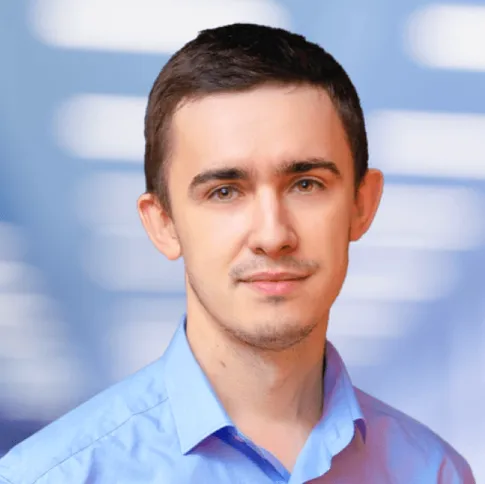 About author
Evgeniy Altynpara is a CTO and member of the Forbes Councils' community of tech professionals. He is an expert in software development and technological entrepreneurship and has 10+years of experience in digital transformation consulting in Healthcare, FinTech, Supply Chain and Logistics
Rate this article!
9183 ratings, average: 4.51 out of 5
Give us your impressions about this article
Give us your impressions about this article
itsmeroy
01.06.2022 at 10:42
. Your article is beneficial to entrepreneurs and developers. Also included is important information such as market analysis and app development costs. Thank you for providing this information.
Tim Brunori
19.05.2021 at 07:55
Helpful tips! You need to design an order food online website with a user-friendly interface for easy use.
Kaya Babacan
18.11.2020 at 08:53
Arttu Hamalainen
07.10.2020 at 10:52
Great! Thanks for sharing such a useful piece of information. I found a lot of interesting information like required features and, of course, the final cost. And I like your Foodito app a lot
Frederikke Hansen
11.09.2020 at 17:39
Elisabeth Pierre
15.08.2020 at 11:37
You article is quite useful for startupers. I like the part with features. It's easy to understand how the food delivery service should work with all the required solutions.