Push Notification Platforms For iOS And Android: Use The Right One For Your App
Who owns the information, owns the world. Do you agree with this statement? Winston Churchill, who said it, was more than confident in his words. And we think that it really makes sense. When your users have a mobile app installed and they get a notification about some new updates or events, it gives them an opportunity to make use of this update and retain loyalty. Well, it even doesn't matter what kind of information they get, the main thing to get this data on time, right? This is where a push notification platform comes in.
This feature is included in many apps, and in many cases, it is an MVP feature for the majority of apps in mobile app development service. In this article, we want to list the main third-party push notification platforms for iOS and Android. In most cases they can be more appropriate than native mobile OS platforms, so we will pay more attention to them. aLet's do it.
Why push notifications are important for your app
Push notifications are short popping-up notifications that appear on a mobile phone screen or PC screen, and they notify users of important events and updates. But in spite of some simplicity of such feature, if you use it efficiently, notifications can become a powerful marketing tool. Why use push notifications? The main goal of push notifications is to inform customers about app updates, new content, and other news.
Why is geolocation a must-have feature for your app? Watch this video to find out:
Why Should You Integrate Geolocation into an App?
In most cases, according to Localytics, 41% of mobile push notifications are used for notifying the user about a new app version. 24% of them are used for sending special offers or links to specific landing pages. About 14% is used for notifying of new content, and 12% - for ad links sending. Remained 9% can be used for any other type of informing.
The conception of push notifications has permeated in the marketing field very quickly. But there is a fine line between cooperating and excessive obtrusiveness. Push notification should provide the user with a valuable information and work towards a long cooperation. That is why push notification must be well-timed and contain a relevant content. Some retailers use GPS technology to send mobile push notifications when the user is not far from their sale points. So the main thing in such notifications is to provide the information that users want to receive on time. That is why you should add push notifications to app.
Third-party platforms with basic functionality
We caught on the issue concerning the necessity to use push notifications and why they are important. By the way, we integrate this feature almost in any app since it really simplifies the connection between the content provider and the user. We will explain to you what platforms for push notifications integration exist and what we use at Cleveroad. If you want to know how to implement push notification in Android or iOS, it will give you a better understanding of what push notification platform is good for your specific case.
We will start with basic ones.
OneSignal and PushWoosh platforms
OneSignal
It is a cross-platform service that allows content creators to make personalized push-notifications in mobile apps. The service simplifies the process of push notifications sending and makes it possible to create custom templates and automated notifications, depending on specific requirements. For the moment, OneSignal platform is used in more than 100,000 mobile apps in iOS and Android push notifications.
Reasons you should use it
It is completely free of charge service. But there are premium support features that you can order if you want. The pricing is delivered on-demand.
PushWoosh
This platform makes it possible to send not only text, but also video, pictures, and other various types of content. PushWoosh includes many useful features like Private Cloud where you get a dedicated virtual server, high speed of notifications sending, segmentation of marketing campaigns etc.
Reasons you should use it
It is free to start. There is a free 14-day trial period, if you like it - you can choose a pack starting from $50 per month to $500 per month depending on the number of devices you plan to use it for. You can use it both as for Android and iOS push notifications. Due to a rich functionality, PushWoosh makes it possible to select any language for native speaking with the user, send autopushes, perform A/B tests and so on.
PushBots and Localytics platform benefits
PushBots
PushBots service keeps users engaged in the app. Using PushBots, you can track advanced push insights, that means you can see how people act with your notifications. It will let you customize and adjust your campaign if necessary. The service is not free, it gives the opportunity to start a 14-day trial with any pack. The price starts from $29 to $45 depending on the package.
Reasons you should use it
The service offers quick installation and very simple integration. Moreover, it includes engagement charts and user analysis that help provider see the performance level of mobile app push notifications.
Localytics
It is a complex marketing platform that is oriented to the interaction with mobile devices of end users and it is considered to be one of the best push notification platforms. Using this platform, you can sort out users into segments, set zones for geotargeting and create schedules of mobile campaigns launch. Automated push notifications are also at your disposal. The platform cost is available only upon request.
Reasons you should use it
Push notifications and full-fledged in-app messaging campaigns;
Messages personalization;
Real-time A/B testing.
Third-party services with advanced functionality
Having listed main standard push notification services, we want to proceed with push notification platform comparison, and it is the time to speak about advanced platforms that will enrich your app and add new interesting features. Check all the benefits of push notifications!
Carnival, Urban Airship and Leanplum platforms
Carnival.io
This app push notification service is very popular among mobile app developers. First, it has a Rich Messaging feature. This feature gives the provider multiple messaging channels like push notifications, in-app notifications, in-app Message Stream. Then, it's SDK can be integrated easily. Also, this platform can boast of such captivating features like Behavioral Triggering and Message Personalization. Pricing starts from $1,000 to $4,000 per month.
Reasons you should use it
Simple SDK integration;
Emoji support in push notifications;
It delivers messages in local time;
It learns the behavior of the user.
Urban Airship
This service is already time-tested and it gained a great popularity due to it's reliable performance. Urban Airship provides the trusted mobile engagement solution that helps attract more users. The platform includes multi-channel messaging, predictive analytics and unified customer profiles. As for a price, starter package is free, then the price varies from $100 to $350 per month.
Reasons you should use it
Real-time mobile engagement;
In-app messaging;
Mobile analytics dashboard;
Ready-made APIs for Android and iOS;
Simple push notification implementation.
Leanplum
A service that delivers personalization to a new level with it's push notifications. Leanplum allows the provider to change the UI for each specific user. So everything depends on the user's behavior and his or her tastes. Apart from it, it has the automation feature that can send notification according to user's behavior. For example, if a user doesn't open the app for a long time, the notification will be triggered automatically. The pricing is available on demand.
Reasons you should use it
Lifecycle Engine - the tool that goes with the user through his or her customer journey, and it completely automates marketing campaign;
Cross-channel support;
Personalized smart timing;
Full A/B testing;
Localization support.
Amazon SNS, StreetHawk and Catapush platforms
Catapush
The main benefit and difference of this platform is it's 2-Way Service. This service makes it possible to reply via custom push notifications and it helps providers get instant feedback from users and chat with them. Also, Catapush offers the guaranteed delivery feature where all notifications that didn't reach the user are stored on the server. Once the user is available, the message will reach him. It is free for 100 devices, if you need to use more - the price will vary from 20 to 320 per month.
Reasons you should use it
SMS fallback - leverage SMS delivery if the Internet connection is lost;
2-Way Service for interaction with users;
Guaranteed push notifications delivery;
Delivery status real-time tracking;
Dispatch analytics.
Amazon SNS
Amazon Simple Notification Service (SNS) is a versatile service for messaging and push notifications for mobile devices. It allows providers to coordinate messages delivery to subscribed customers. SNS cross-platform push notification service makes it possible to send messages to a large number of subscribers including distributed systems and services.
Due to a simple API interface, app developers can send notifications to iOS and Android phones, including Kindle Fire. All AWS customers can send up to 1 mln notifications per month for free. If this limit is exceeded, they should pay $0,50 per each million of sent messages and $0,50 per each million of delivered messages.
Reasons you should use it
Easy scalability and performance;
Easy customization and simple navigation;
It allows providers to send notifications directly from the cloud;
Simple API interface.
StreetHawk
This platform makes it's way towards automation and it's 'Automate Actions for Mobile Growth' slogan proves it. Also, it can link to such large analytic systems like Mixpanel, Flurry, and others. Personal messages, real-time messages - this all you can get using StreetHawk. Everybody who has up to 10,000 users can use StreetHawk for free. If this figure is larger, then it is necessary to contact support team to clarify the prices if you plan to add push notification platform.
Reasons you should use it
Personalized messages;
Open-source SDKs for iOS and Android;
Deep linking;
Quick linking to analytic systems;
Quick installation process.
How we integrate push notifications into iOS and Android apps
You saw the main 10 push notification platforms that are widely used for messaging and notifying users of an important information, and we showed you push notification advantages. We can integrate some of them per customer's request if he or she needs it. But usually, if there are no additional requirements and clarification, we integrate push notifications into apps in the following way.
Android apps
When creating Android apps, our developers usually use Firebase for sending push notifications from that or another app. Developers enroll in Firebase, and the push notifications can be sent easily via this cloud platform.
Firebase platform to send mobile push notifications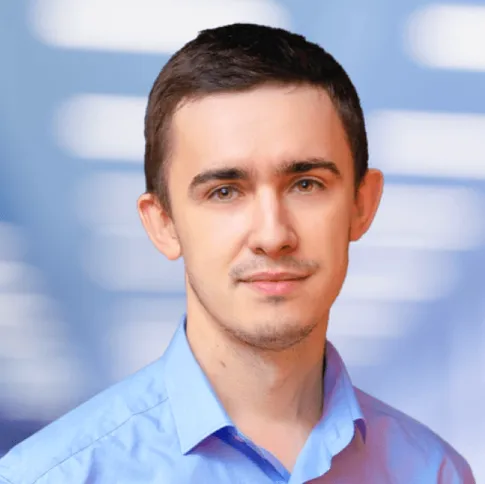 About author
Evgeniy Altynpara is a CTO and member of the Forbes Councils' community of tech professionals. He is an expert in software development and technological entrepreneurship and has 10+years of experience in digital transformation consulting in Healthcare, FinTech, Supply Chain and Logistics
Rate this article!
2892 ratings, average: 4.78 out of 5
Give us your impressions about this article
Give us your impressions about this article
WonderPush1
28.09.2021 at 07:38
This information is very useful to me. I would like to implement this information for improving our work.