Stripe Atlas Service for Startups: How your Company can Benefit
It's not just Silicon Valley that can produce world-popular products and services. New exciting startup ideas can come from anywhere, even from places that you don't know exist. This is the story about the company that just 4 years ago began it's way as a San Francisco-based startup and now has introduced a new service aimed to support startups around the world.
Stripe is the popular payment provider available for businesses in 24 countries. At Mobile World Congress 2016 Stripe made a significant move, commonly known as a 'brand extension'. It announced new service called Stripe Atlas to help people from around the globe to run a business globally by establishing their companies in the United States.
What are the Stripe motives?
As Patrick Collison, co-founder and CEO of Stripe, explained at MWC 2016, the reason behind Stripe Atlas appearance is to help more companies expand their global activities easier and avoid the bureaucratic hurdles while setting up small businesses in the US. The intended audience of the Stripe Atlas service is any entrepreneur outside the US who has an international customer base and aims to raise money from international investors.
Patrick Collison said, 'The majority of the world's population lives in a country where they don't have access to high quality banking or payments infrastructure. There's a lot of latent potential in places like Africa, Latin America, Asia, and the Middle East places where developers and entrepreneurs simply aren't on a level playing field with people in more developed economies.'
What is the use of Stripe Atlas for startups?
Business is a specific ecosystem that requires constant development, and you have to think globally if you want to grow your company to it's utmost potential. The strive to make your company global occasionally meets some barriers, like communication, logistic or payment methods difference, that hold it back. The first undisputed way to overcome barriers in your global presence strategy is creating a mobile app that will be accessible to anyone. If you are running a business or have an idea to set one up, your company needs to go mobile in case you expect to still be relevant in five years. Contact us to build an app that is going to be welcomed by your foreign customers.
Most of startupers believe that it would be easier for them to access the capital and services like Stripe if they had their business incorporated in the United States. However, it demands much time and money expenses to make it happen. Moreover, fundraising process seems to be a lot easier when you are a US company. That makes sense.
But why does this happen? The US is the top location for new business investments thanks to it's stable government and business climate. Europe may be a good place to start but evidences show that the USA is the greatest launchpad for startups. The challenge to find the right investor who is going to be passionate about your business seems to be easier in the US.
Newly introduced Stripe Atlas helps overcome geographical barriers and gives businesses access to a proven legal and financial system.
What do entrepreneurs get with Stripe Atlas?
Any existing or newly founded business can incorporate a company in Delaware by filling in a form. To get a US-based legal entity, they don't have to come to the US.
Atlas provides a bank account in the Silicon Valley Bank and a tax ID number.
Businesses can create a Stripe account that enables to get and process payments from around the globe.
Companies may anytime ask for a legal advice from Orrick law firm and a US tax guide from PwC, who are the partners of Atlas service.
Amazon Web Services offers it's tools and resources to the Atlas service users. Beta users can receive $15,000 in AWS promotional credits.
In addition, entrepreneurs get connected to a huge investors and accelerators hub that includes such companies as 500 Startups, YCombinator, Startupbootcamp, etc.
How Stripe Atlas works
Currently, Stripe Atlas works on the invite-only beta base and accepts only limited number of entrepreneurs. They promise to make it available to everyone as soon as possible. After beta, all you will just have to request access on Stripe Atlas website and fill in the form. You should provide all the information necessary for generating documents to establish your company, open your business bank account, and set up your Stripe account.
After your company representatives sign up the documents in electronic form, Stripe Atlas gets to the setting process, which may take from a few days to a week. Receiving Tax ID number will require up to two weeks and then you will be able to accept payments from your customers immediately.
The first place chosen as an incorporation hub is Delaware, where companies can issue stock to employees and raise money from international investors easier. No wonder that 60% of the Fortune 500 are established in Delaware thanks to the clear corporate rules and case law.
Over the time, Atlas will provide 'more hubs' so that businesses can incorporate wherever it 'makes sense for them to register,' Collison said.
Among other benefits that Atlas is able to provide, one seems to be the most exciting. It is being a part of Stripe Atlas network, which stands at more than 60 investors and partners from all over the world. Here is the full list. They will identify the startups that are ready to take the next step and help them grow.
Investors choose to invest in Delaware corporations as it's the only state in the US that has a separate business court system. That means all the legal issues are ruled quickly. Additionally, your company will surely benefit from resources provided by Amazon Web Services. To scale infrastructure of your startup, you receive special access to AWS tech labs, web-based training and support.
How much does Stripe Atlas service cost?
During the beta, first 100 users will be charged for free, while all applicants will be charged a one-time fee of $500 after the set-up. This sum covers expenses on establishing the company in Delaware and registering it with the IRS, opening a business bank account in Silicon Valley Bank.
Moreover, Atlas informs of some additional costs that entrepreneurs should be aware of, which are:
2.9% + 30 of basic Stripe fees for successful charge
Bank account maintenance fees. The first two years charges are eliminated by Silicon Valley Bank
$125 per year for a registered agent in Delaware. The first year's fee is covered by Stripe.
$50 for annual report
$175 of annual Franchise Tax to the state of Delaware
Federal income tax on income generated in the US
Here are the basics you have to know about this brand-new service. You can read in details on the official Stripe Atlas website.
Final thoughts about Stripe Atlas service
Small businesses outside the US have always tried hard to overcome barriers that prevent them from being the part of the global business community. Eventually they got a helping hand. Stripe Atlas offers an unprecedented opportunity to enrich your business and expand it's horizons. Do you have the reasons not give it a try?
You certainly don't have to do it right away if you don't feel your company is ready for that, but you still can't ignore such possibility. Get your business ready to taking advantage from Stripe Atlas with Cleveroad. We are here for you to provide qualitative mobile app development service, integrate Stripe payment system and help you lead through the Atlas registration process.
Get in touch with our experienced managers to find out all the benefits we can offer you.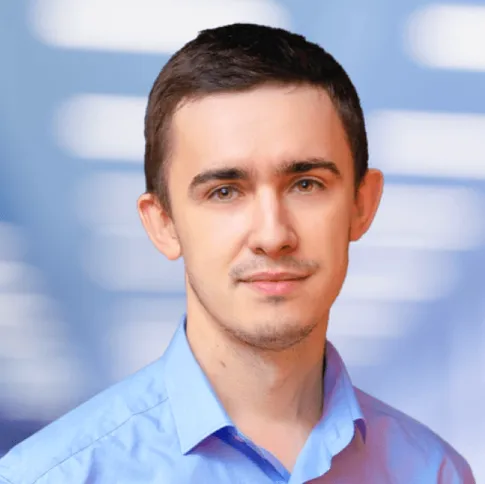 About author
Evgeniy Altynpara is a CTO and member of the Forbes Councils' community of tech professionals. He is an expert in software development and technological entrepreneurship and has 10+years of experience in digital transformation consulting in Healthcare, FinTech, Supply Chain and Logistics
Rate this article!
4090 ratings, average: 4.87 out of 5
Give us your impressions about this article
Give us your impressions about this article