How to Find a CTO for a Startup: A Comprehensive Guide to Building Your Tech Leadership
Technology development never stands still, and it's very important for companies to always be on the cutting edge of progress. Their financial well-being and position in the market depend on it. To keep up with the latest technologies and their implementation, a Chief Technical Officer or CTO position exists.
In startups, CTOs are responsible for translating a founder's business vision into a tech solution that solves certain problems. For example, Uber solves the problem of long waiting time and high price for a ride. It's all possible thanks to a plethora of smart algorithms that connect a driver and a user. They calculate the price and demand for rides in advance to meet user expectations. CTOs often head a team of developers and manage product development.
In this post you'll learn the role of CTO, their responsibilities, skills, value for startups, and how to find a good CTO for a startup.
How to Find a CTO For Your Startup Success?
How do you find someone who can effectively manage the technical side of your business and lead it to success? Let's break down how to find a CTO for your startup.
Step 1. Finding technical consultants
Before you begin looking for a CTO, consider hiring a technical advisor or consultant. They can provide valuable guidance on technical decision-making, help evaluate CTO candidates, and provide a solid technical foundation for your startup.
Cleveroad's tip: Choose a technical advisor with experience in your industry or field. Their opinion will help you make informed decisions and attract the right CTO candidate.
Step 2. Identify the needs of your startup
First and foremost, identify the specific technical needs of your startup. This may include the area of development (e.g., web apps, mobile apps, blockchain, etc.) and the specific technologies (AI/ML, blockchain in cloud computing, IoT, cybersecurity, data analytics, etc.) you will have to work with. Understanding your needs will help you narrow your search and find a CTO with relevant experience and skills.
Cleveroad's tip: Before looking for a CTO, develop a technical strategy for your startup. This will help you better define the requirements for your future technical leader. If you don't have tech expertise, you can appeal to IT consulting services. Tech experts will learn your business landscape and help you draw an IT strategic roadmap for your startup success.
Step 3. Consider recruiting new talent
Don't limit your search to experienced CTOs. Look for candidates who hold positions just below the CTO level at startups similar to yours. These individuals often have the experience and ambition to fill such a position. They may be more accessible and better suited to your venture growth stage.
Cleveroad's tip: Target candidates with experience in leadership roles at previous startups. Their experience in a similar growth stage can be invaluable to the development of your new business.
Step 4. Check online platforms
Use online platforms and job boards specializing in tech recruitment, such as LinkedIn, GitHub, Stack Overflow, etc. Craft a compelling job proposal that emphasizes your startup's mission and values to attract the right candidates.
Cleveroad's tip: Use targeted keywords in your work offer to attract tech talent with the right skills. Also, actively engage with relevant tech communities on these platforms.
Step 5. Consider the candidates' experience
When looking for a CTO, pay attention to the experience of the candidates. Look for those who have proficiency in your industry or at least know how to deal with similar tech challenges. Consider candidates with a proven track record of successfully managing technical projects.
Cleveroad's tip: Ask candidates to elaborate on their experience and the projects they have worked on earlier. Note instances where they have had to solve complex technical and organizational problems and manage a team of developers.
Step 6. Collaboration and cultural compatibility
The success of a startup often depends on how well the founders and CTO collaborate. When choosing a candidate, ensure you have good compatibility and share common values and vision for the project's further growth and development.
Cleveroad's tip: Conduct several interviews and discuss how you see your new business developing. It is important that the Chief Technical Officer shares your passion for the venture and is willing to work with you to achieve common goals.
Step 7. Evaluate candidate's previous projects
Ask candidates to share their experiences and talk about projects they have previously worked on. Explore what decisions they made, how they handled technical challenges and managed development teams, and what results they achieved.
Cleveroad's tip: Ask about difficult situations or setbacks they faced and how they solved them. This will help you understand their level of expertise and problem-solving ability.
Choosing a CTO for your startup is an important step that can affect the fate of your project. Approach this process carefully, and don't hesitate to contact our experts. Our team will learn your business strategy and help you build a product translating your product vision and shortening time-to-market.
When It's the Right Time to Start Looking for a CTO?
There are various scenarios when you need to hire a CTO. Here are four main scenarios when you should consider finding a CTO for your startup.
Rising amount of tech tasks
Most likely, you've taken on more than your team can carry. Or there were unforeseen circumstances that brought lots of problems. In such cases, the CTO is a very valuable person who'll help you solve tasks and unload the current staff. CTOs can organize a more productive workflow, and the problems that get in the way will no longer seem endless.
Global tech upgrade
Every business has a moment when founders realize that outdated tech solutions slow them down. That's when you need an experienced CTO to help you migrate to modern technologies without harming business data and user experience. CTO will help you with technology modernization to cut maintenance costs and be more effective.
Your tech team needs a leader
Any growing tech company needs an experiences leader with a clear vision of the product's tech development and can address business needs. The CTO manages developers and coordinates the work of different offices and departments.
You need someone who'll boost your business
If you aren't satisfied with the speed of your business development, you may need a person who'll give a boost to development by injecting bold ideas and the latest tech solutions. This is the main responsibility of CTOs. They use cutting-edge technologies to help your business grow.
Responsibilities, Skills and Traits of a Good CTO
First off, before finding a CTO for a startup, every entrepreneur must be aware of all the responsibilities that a CTO can carry out within a startup. Since we're an outsourcing company with experience in providing CTOs for startups, from now on we'll talk about Technical Lead CTOs and their responsibilities. Let's take a closer look at them:
Responsibilities
CTOs perform a wide variety of technical tasks for startups. Their responsibilities include:
Building and launching a Minimal Viable Product (MVP)
In the early stages, CTOs are often responsible for the MVP creation. They make critical decisions like choosing the appropriate tech stack for future projects. Moreover, the role of CTO includes control over the development process from start to finish and sometimes can include the role of any developer, filling the missing staff gap.
Recruitment, onboarding, and staff management
Hiring and managing tech talents for a startup is quite a tricky process. In startups, it's tightened with making important and balanced decisions. After finding a CTO, this specialists take these tasks under their responsibility. CTO's main goal is to establish good hiring, onboarding, and mentoring processes that work like clockwork.
Quality Assurance and debugging
QA department or at least one QA engineer is often a dream for an early-stage startup. As a result, testing and bug fixing can sometimes fall on the CTO's shoulders. Being one of the architecture creators, CTO knows it perfectly and can run effective tests.
As in the case of QA engineers, DevOps specialists are rare guests in startups. CTOs fulfill all DevOps tasks until the company hires a dedicated DevOps specialist. You should find a startup CTO who can handle managing domains, SSL certificates, setting up servers, and maintaining databases.
Even after the release, it may appear that the product's architecture needs some adjustments. To make further project development more convenient, CTO takes architecture development in their hands.
Let's take a closer look at CTOs of famous companies and their responsibilities.
CTOs and their missions at famous enterprises
Skills
To fulfill all tasks properly, a good CTO must have a considerable skillset. You should familiarize yourself with it to find a CTO for your startup.
Top-notch knowledge and experience with technologies
Since CTO makes vital tech decisions, technology awareness is a must-have skill. Moreover, the CTO must know all nuances and steps of the software development process. In addition, the CTO should be highly tech aware to make the right choice of programming languages, frameworks, IDE's and so on.
Extensive programming and QA skills
CTO can substitute missing developers in the early startup stages, so a strong software development service background is a must. MVP creation requires extensive knowledge of various tools, technologies, and methods to establish a clockwork development process to achieve a fast time-to-market. Besides, to release a stable product, CTO should have strong QA skills to find and fix bugs that may appear throughout the development.
Project and team management skills
A good CTO can organize an effective and productive workflow in the project so that development goes on continuously to meet strict deadlines. To make these things right, the CTO must correctly interact with the development team, wisely allocate available resources and set tasks for implementation.
Communication, mentorship, and leadership skills
Managing the whole team of programmers is quite a challenging process that requires good leadership and communication skills. The CTO is responsible for the team's productivity and task completion. When it comes to mentoring, CTOs should help developers grow professionally to bring more value.
Traits
Besides skills mentioned above, a good CTO should have certain personality traits. You should pay attention to them when you're finding CTO for your startup.
Being in charge of a startup requires a lot of knowledge. If the CTO is unaware of some industry-specific details, the main priority is to fill these gaps in no time. Tech development never stops, and good CTO must be on the cutting edge of modern technologies. So, constant learning is a must.
A good CTO must have a strong aspiration for perfection. Since the main goal is to provide a product that is ahead of competitors, this trait will help reach new heights and deliver an outstanding product.
A CTO that has a passion for the company is an effective employee. Passion strengthens the desire to move the company forward and achieve unseen heights, which is critical to compete on the market.
An innovative and imaginative approach empowers the CTO to uncover captivating and distinctive solutions for intricate business challenges.
How CTO Can Help a Startup on Different Stages
You can find a CTO at different startup stages. Depending on the stage, CTO's duties may differ. Let's consider each startup stage and discover how a CTO can help you on each of them.
Idea
At this stage, a startup's idea is born. CTO can help you validate the technical feasibility of that idea and pick the right technology stack for its development.
Development stage
After the idea is validated, it's time to bring it to life. At this point, CTO may be the one and only developer in the startup team so the main goal for the CTO is to develop MVP as quickly as possible.
In addition, CTO may set a cloud-based infrastructure, design solution architecture, and make precise product quality assurance.
Product-market fit
At this stage, the MVP is released. From now on, the product development direction changes from building main features to expanding existing functionality, implementing new features and improving overall user experience. This leads to a complete change of CTO duties. At this stage, the CTO must manage the development team and establish a productive workflow.
Growth
Here it is, the final stage. At this point, the main source of income is established, and the company may have hundreds of employees. From now on, it's vital to stay on the market and outstrip the competitors. The CTO's responsibilities make another turn here and focus on management. For example, if there's a need to release a new product, CTO must form and manage several dedicated development teams to make this happen.
But technology implementation didn't disappear from the CTO's duties. The CTO must stay sharp to oversee tech trends, analyze new technologies beneficial for business and implement them.
Types of Startup CTOs
There are three types of CTOs in startups:
Technical lead
This type of СTO is responsible for the technical solutions architecture, development team management, and software development itself. Generally speaking, this type of CTO has a lot in common with senior developers.
Operational lead
While the tech lead focuses on development, the operational lead deals with the business aspects of starting up a company. Their main goal is to set up an elaborate management strategy and manage the development efforts of tech departments.
Product owner
This may be surprising, but the product owner can act as the startup's CTO. Thanks to a clear project vision, understanding of product nuances, and market knowledge, product owners can deliver their vision to developers. Besides, all this knowledge helps to maintain a steady development route.
There are several ways to find a CTO:
Find CTO for equity. This is probably the hardest way, as not every CTO will drop everything to work for equity without salary. Your startup should be really promising in this case.
Looking for a CTO from an outsourcing company. As an outsourcing company, we consider it as a golden mean. For a fair price, startups can hire a CTO to help them solve their tech problems.
Work without CTO. This path is a slippery one. No one restricts startups to work without a CTO. What's more, if there's a strong developer on your team, you might not need one.
Where to Find a CTO?
When looking for CTO co-founder, you have a choice between three of the most popular hiring options. Each one comes with its own pros and cons.
Freelance
It's a common practice to hire freelancers for IT positions. CTOs aren't an exception. But you should keep in mind that cooperation with the CTO requires a long-term perspective, while freelancers can sometimes leave without a warning or work on several projects simultaneously. If you're going to work with a freelance CTO, it's a good idea to ask your acquaintances for references.
Another point is that it's even more difficult to test a freelance candidate's skills being a non-tech startup founder. In this case, you should consider hiring an experienced tech consultant who can help you with the CTO's interview.
Freelance CTO's hourly rates
You can find a CTO for a startup on websites like Upwork, Freelancer, Toptal and RemoteOK.
Pros
Huge talent pool as you can hire people from any part of the world
Typically lower hourly rate compared to in-house employees
Cons
Freelancers are less suitable for long-term cooperation
Communication difficulties (time zones, language barriers)
No guarantee that a freelance specialist only works on your project
Project abandonment risk
In-House
This search method is suitable if your product already brings stable income, and you want to start expanding it. A huge plus of this method lies in the ease of communication: you're in the same office with the CTO, which makes decision-making faster.
However, this hiring option is accompanied by high costs. Office rent, hardware, software license, and high salaries due to local competition for each specialist require significant monetary spending.
CTO's salary in various regions
You can find a CTO for the in-house team using websites like LinkedIn, Indeed, Glassdoor, etc.
Pros
Deep involvement
Assist in deals management
Cons
High cost (office rent, hardware, software license, salaries and so on)
Recruitment process lasts longer
In-house CTO require high salary payments
Outsourcing
This method is distinguished by sufficient reliability and fair prices. You can find a CTO from an outsourcing company in any country in the world. This means you can get good value for money.
Outsourcing rates in various regions
Outsourcing companies spend a lot of time and money to hire the best talents to their team, so you don't have to spend a lot of time searching for the reliable candidate. You can read reviews from previous clients to make more informed decision and protect your rights and confidentiality with the NDA and cooperation agreement.
The best places to find companies that provide CTOs outsourcing services are: Clutch, GoodFirms, Wadline, IT Firms.
Pros
Top-tier experts from all over the world
Candidates with vast expertise in different fields
Your rights guaranteed with NDA and cooperation agreement
Cons
Communication difficulties like time zones difference and language barrier
The Central and Eastern Europe (CEE) region is worth considering when choosing to outsource. It offers unique advantages due to its talented workforce, relatively low costs, and cultural similarities to Western Europe. By reaching out to companies in the CEE region, you can easily overcome the challenges of outsourcing because of the geographical location, which provides proximity to many of Europe's key markets. This proximity facilitates easy communication and a more compatible time zone for business in Europe and North America.
Wrapping Things Up: Tips to Find a CTO
The process of finding a CTO for your startup can take quite a long time and is often associated with certain difficulties. They're especially noticeable if you're far from technology.
The following tips can give you a nudge in the right direction and help you find a CTO.
Experience is everything. A good CTO should be experienced enough and preferably have experience in your business domain. But how to check this aspect? You can view a candidate's past jobs, contact their employers, and ask for extensive feedback on the candidate's past successes. Various offline conferences, tech meetings, and hackathons can help you establish useful contacts and speed up the search.
Pay attention to the candidate's social media. This advice may seem odd, but a good CTO will definitely be popular on LinkedIn. Moreover, it'd be wise to check various tech publications. A good CTO will definitely post articles on LinkedIn or other websites where they share their thoughts, experiences, and expert opinions.
Communication skills. CTOs, at any stage of the startup, interact with various specialists, and it's vital for them to have excellent communication skills to quickly convey ideas and easily mentor others.
Technical skills assessment. Beyond experience, rating a CTO candidate's technical skills is essential. The evaluation may involve specialized tests or discussions about their approach to solving complex technical challenges. Ensure they have a solid grasp of the technologies relevant to your startup.
Cultural fit. Finding a CTO who aligns with your startup's culture and values is paramount. They should share your vision and be enthusiastic about your mission. Conduct in-depth interviews and assess whether the candidate's personality and work style harmonize with you and your team.
At first glance, these tips are quite simple, but they test the most fundamental qualities of a good CTO.
How Cleveroad Can Help Your Startup?
If you're trying to find a CTO for your startup, Cleveroad professionals are pleased to consult you. Cleveroad is a skilled IT company with R&D centers based in Northern and Eastern Europe. Our team has 11+ years of experience in various industries: Logistics, Healthcare, FinTech, Media, Education, Travel, etc. Since 2011, we've been assisting startups and organizations of all kinds in business digitalization and gaining competitive advantage by designing and creating custom software systems.
Cleveroad's CTO-as-a-Service provides your startup with expert technical guidance without the need to maintain an in-house technical lead. Our CTOs have a diverse tech background, programming vision, and a deep understanding of your business scope. They work remotely to fit within your budget and act as technical strategists to create efficient, scalable, and customer-focused software solutions. With us, you get top-notch technical guidance that meets your needs, optimizes costs, and maximizes efficiency for your startup's success.
We can provide you with several types of CTO-as-a-Service depending on your needs:
Full-time. A full-time CTO works with you as an in-house specialist. They're responsible for team management, addressing technical issues, strategy development, etc.
Fractional. The fractional CTO focuses on specific tasks that you have assigned to them and actively interacts with your in-house team.
Part-time. Part-time CTOs combine full-time CTOs' versatility and fractional CTOs' affordability. They perform all workshop tasks for a limited time, so you don't have to spend extra money and time on hiring a full-time CTO.
Depending on your needs, you can receive a full consultation with a Senior Software Engineer or a СTO that'll help you solve your tech challenges.
Hire an experienced CTO
Our expert CTOs with 11+ years of experience in IT are ready to help you solve any technical issues and build a result-oriented solution to meet your business goals and drive revenue
Frequently Asked Questions
Finding the right CTO for your startup necessitates a deep understanding of your technical needs and the intricacies of your industry. Scrutinize candidates based on their industry-specific knowledge, track record in steering technical endeavors, and adeptness in tackling challenges. Prioritize a shared cultural and strategic compass through intensive interviews to ensure a fruitful partnership.
The place where you will look for CTO depends on the hiring option of your choice:
You can find a freelance CTO for a startup on websites like Upwork, Freelancer, Toptal and RemoteOK.
You can find a CTO for the in-house team using websites like LinkedIn, Indeed, Glassdoor, and many others.
The best places to find companies that provide CTOs outsourcing services are: Clutch, GoodFirms, Wadline, IT Firms.
A Chief Technology Officer (CTO) can be invaluable for a startup, but the necessity depends on the stage of your venture. In the idea stage, a CTO helps validate technical feasibility and choose the right technology. During development, they focus on creating a Minimum Viable Product (MVP). As you achieve product-market fit, the CTO's role shifts to managing a growing team. In the growth stage, they focus on strategic management and staying updated on tech trends. Whether you need a CTO depends on your startup's stage and its specific technical requirements.
Finding the right Chief Technology Officer (CTO) for your startup can be challenging but crucial. It may take time, especially if you're not tech-savvy, but there are key considerations. Look for a CTO with industry experience, an active online presence, strong communication skills, technical proficiency, and alignment with your startup's culture. These factors will help you find the ideal CTO to drive your startup's success.
CTOs responsibilities include: building and launching a Minimal Viable Product (MVP); recruitment, onboarding, and staff management; quality Assurance and debugging; DevOps tasks; and architecture updates.
To find the perfect Chief Technology Officer (CTO) for your startup, begin by hiring a technical advisor or consultant. Define your startup's technical needs, and consider emerging talent from similar startups. Utilize tech recruitment platforms like LinkedIn, GitHub, and Stack Overflow. Assess candidates' industry experience and track record. Ensure collaboration and shared values during interviews. Evaluate their past project experiences. This strategic approach can help you identify the right CTO for your startup's success.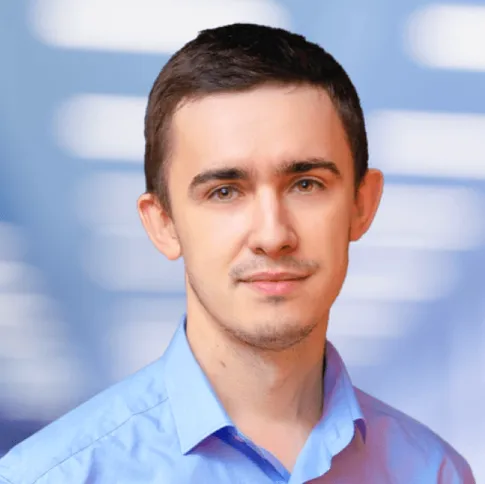 About author
Evgeniy Altynpara is a CTO and member of the Forbes Councils' community of tech professionals. He is an expert in software development and technological entrepreneurship and has 10+years of experience in digital transformation consulting in Healthcare, FinTech, Supply Chain and Logistics
Rate this article!
2082 ratings, average: 4.69 out of 5
Give us your impressions about this article
Give us your impressions about this article
Oliver Sakala
30.03.2021 at 11:59
Recently, stuck into finding a CTO for my startup project. You're absolutely right. It's a pretty tricky process since I'm far away from IT industry. Your advices were really helpful.
Gloria Nicolas
10.02.2021 at 17:08
Nice piece of information! Much obliged!
Karl Palmer
15.11.2020 at 07:51
Nice article, folks. Very interesting and detailed. I've searched for a CTO for a long time, and websites like Upwork and Toptal were lifesavers. These are powerful platforms to find a freelance CTO.
محمدامين زارعی
25.10.2020 at 07:02
That was helpful, thanks!