5 Reasons Why America Says Yes to Ukrainian Outsourcing Companies
America is the country of innovations and creativity. It is a birthplace of a telephone, television, personal computer, industrial robots and thousands of great things that shook the world. IT sphere is another area where the United States is a step ahead of the rest of the countries. And the outsourcing question is still open. Our article is a list of facts which prove that the Americans who choose Ukraine as an outsourcing destination make a sensible and wise decision. Here are some bright evidence and numbers that speak for themselves.
World's leaders choose Ukraine
And that's not an exaggeration. Such companies as Intel, Apple, Microsoft, Deutsche Bank, Nokia, Plarium, Playtika, Reuters, Wix, Bosch, eBay, IBM and Dell outsource their projects to Ukrainian companies and hire our specialists on an ongoing basis. As well as that, they open more and more offices in Ukraine and create dedicated development teams that work for these conglomerates. Global players like Samsung, Siemens and Abbyy have their R&D centres here in Ukraine. We can also boast of the fact that Skype has been seeking new employees in Ukraine since 2012. It all happened because the leaders see the potential and solid technical background of Ukrainian software engineers.
Ukrainians develop mobile and web products both for inside and outside the country. More than 75% of IT projects are outsourced to Ukraine from the USA. It means that a competent and trustworthy partner to cooperate with. It also means that our specialists have the access to the latest developments, tools and cutting-edge technologies which help us create a number one IT solutions for the most demanding customers.
We are creative
We are full of ideas and hiring a Ukrainian specialist you get not only an excellent vendor but also a creative thinker full of ideas and a person who can think out of the box. Lots and lots of successful and innovative startups support this fact.
For instance Looksery. It is a platform that edits photos and videos in real time. The company was established by Victor Shaburov in Ukraine and was eventually bought by Snapchat for $150 mln, for the further development. Now, the project consists of a group of more than 40 talented mathematicians from Ukraine, Western Europe and the US.
The other bright example of a successful startup established in Ukraine is Augmented Pixels project. It is a platform for developers to create cool Virtual and Augmented Reality effects. The platform can be used to create interactive maps and even VR games. The startup was so successful that it moved to Silicon Valley. The project works with National Geographic, Harkus, Zoom3D and Jayman.
Ajax System is a Ukrainian project too. It's founder Alexander Konotopskyi wanted to make smart homes affordable for everyone. The company works with security systems and sensors for IoT devices. The products of the company are being sold in numerous countries, such as Singapore, Italy, Germany, Baltic countries, Netherlands, Malaysia, Norway, Austria and many others.
Ukrainian government supports foreign customers
As far as IT services have become one of the biggest Ukrainian exports recently, Ukrainian government puts all efforts to protect both parties and assure the everyone that quality and trustworthy mean a lot to us.
The government of Ukraine has been working on several fronts and passes laws to protect Ukrainian specialists and foreign companies that employ them. Here what they did:
Ukrainian law claims

that the tax law of the client prevails. It means that foreign entities ordering IT services do not need to pay Ukrainian VAT.

As well as that, Ukraine has established an Intellectual Property Court to deal with all issues in the burgeoning software development industry.

Ukrainian law permits a foreign person or non-resident legal entity to found a local subsidiary in Ukraine if it makes strategic sense.
Strong technical background
Education has always been a strong side of Ukraine. We are proud of our universities and education quality. There are more than 400 educational institutions in Ukraine most of which have IT related programs. Every year almost 40,000 highly qualified IT specialists graduate with certificates in technical disciplines in Ukraine.
And that's not all. We improve our English skills day by day. It is a fact that almost every IT company in Ukraine has free English courses and speaking clubs for employees. As a result, about 40% of IT developers have fluent English and more than 35% have an intermediate level. We are also proud of the fact that Ukraine has 99,7% literacy rate and it's not the limit. About 80% of all specialists in Ukraine hold a bachelor degree.
At the moment there are about 90,000 software engineers in Ukraine. The number is increasing by 20% every year. In general, the total number of employees working in IT services is 220,000 people, which is the largest number of staff employed in IT among Central European countries.
Low service cost
We've already mentioned, the Ukrainian government cares about IT specialist and reduces taxes for them. Now, IT specialists pay only 5% tax on their income. This fact allows to save up to 60% of expenses outsourcing to Ukraine.
Moreover, various freelancer platforms like oDesk confirm that Ukrainian specialists have optimum ratio Price-Quality. The foreign companies and individual customers are attracted by Ukrainians due to their professionalism and affordability. Many customers come to Ukraine in person to meet and work with our developers. It happens because the same development in the USA would cost five or even ten times more expensive than the development in Ukraine with the same quality.
The figures speak for themselves, the hourly rate of a Ukrainian engineer costs about $25 - $50, while American developer charges from about $120 to $170.
When you're choosing the place to create your own product, remember of the country that raised so many talented and outstanding people. Ukraine is an open country which constantly broadens it's horizons to meet all the requirements and quality standards of the most demanding customers in the world. And if you are one of them, come to Ukraine to create a world changing product with the world-class specialists.
Do you need any more proves? Write us and let's shake this world together!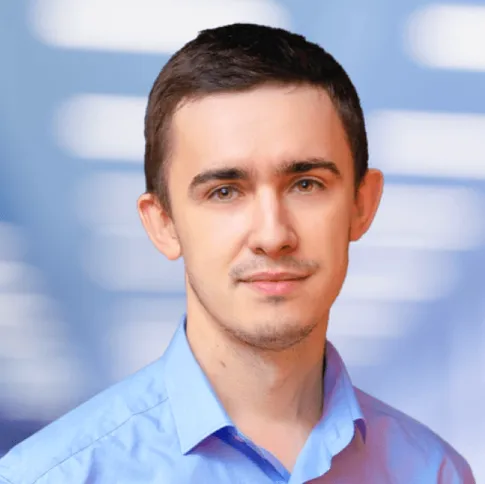 About author
Evgeniy Altynpara is a CTO and member of the Forbes Councils' community of tech professionals. He is an expert in software development and technological entrepreneurship and has 10+years of experience in digital transformation consulting in Healthcare, FinTech, Supply Chain and Logistics
Rate this article!
3686 ratings, average: 4.85 out of 5
Give us your impressions about this article
Give us your impressions about this article