School community software
Streamlining communication and getting students and parents deeper involved
Get connected with your school community by receiving information, scheduling events, viewing newsletters, and contacting teachers.
Project idea
The School app is focused at involvement of school students and their parents into the school life through the app which has to contain all the necessary information on school events, schedule, notify of changes in them, contain staff contacts, newsletters, links to important web-pages, announcements.
Project challenges
The functionality was implemented to reflect requirements of scalability and vulnerable data security.
The solution was tested manually and automatically and uploaded to a production server.
Results
We provided our client with mobile solutions that are controlled through the web-based admin panel, support client's scalable and sustainable business, and corresponds monetization plans.
Planning
Input data
Clients had the vision on:
Business model basics
Initial design concept
Desired list of features
Project release deadline
Analysis
Steps we took to analyze the project:
Dedicated Business Analyst
2 weeks of research and planning
Around 20 meetings to clarify the requirements
Outcomes
As a result, we provide clients with:
Specification Document
Wireframes
Clickable prototype
Project estimate
Main features of the project
See the ways how the development team implemented client's requirements
Dealing with registration in apps
The apps have an implicit way of authorization. When users install the app, they need to choose the school they belong to and their role: student, parent, or staff member. The app automatically binds the user to a particular school using auto-generated login and password.
Tracking the community performance efficiently
School administrators can observe parent and student engagement levels. Having quick access to grades, calendars, newsletters, and lunch payments, engagement can now be done within seconds.
Smooth communication inside the community
With the easily-customized notifications, users don't have to look around for information or download multiple systems. Through The School App's backend, it takes seconds to send an email or record a call.
Technology stack
See the ways how the development team implemented client's requirements
Our client say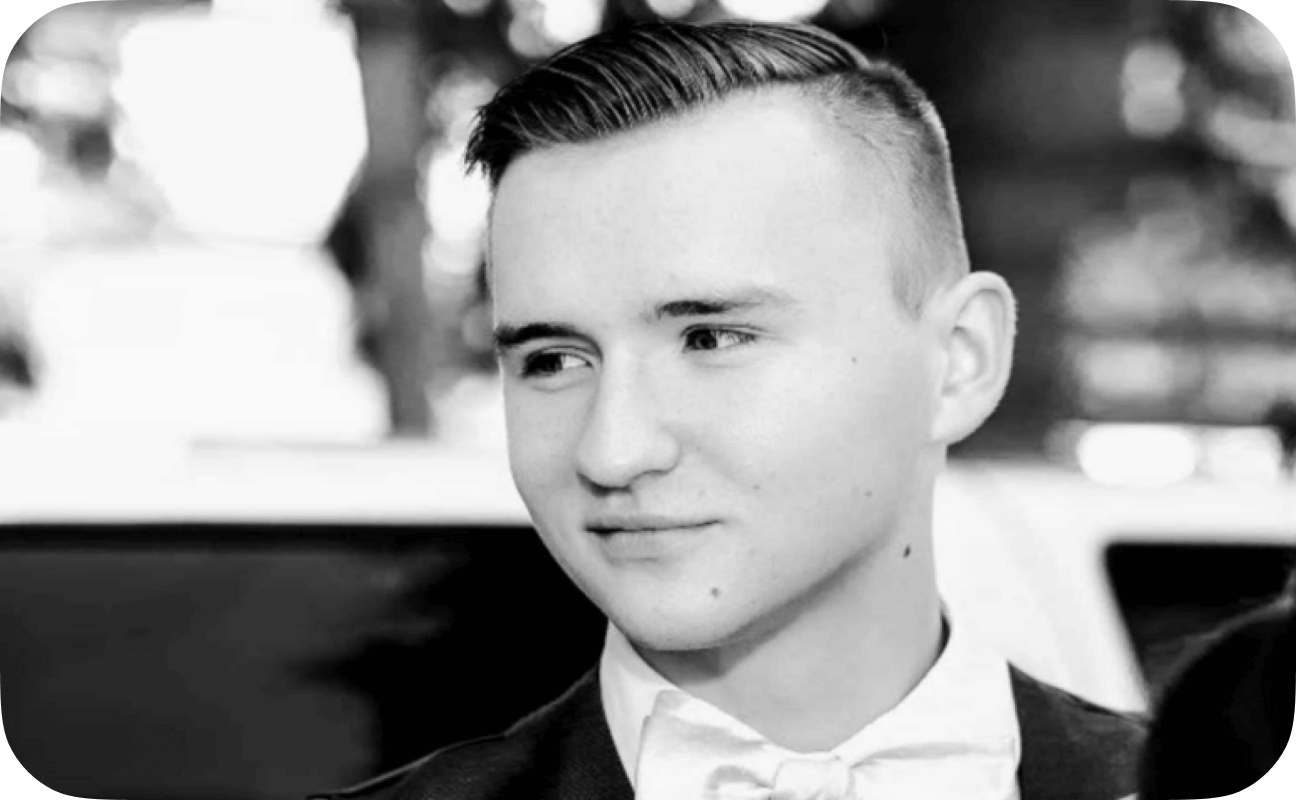 USA
Owner of School App
"Working with the team was very beneficial, I know I can rely on Cleveroad to deliver us a great product, but also on educating me on best practices every step of the way. The team was flexible to work with my schedule, always ready to be in contact at different times of the day. I highly recommend their planning process, excellent service all the way around from start to finish!"
Start growing your business with us