The Christmas and New Year holiday is the time to wait for some miracles, to believe in magic and something really good. But you must admit that it is much more wonderful not to expect the marvels, but do them. Therefore, the staff of the Cleveroad company have decided not to search for presents under the Christmas tree, but to put them under someone else's. So we've decided to choose someone who really needs it. It has been resolved to bring some joy to kids from Dnipropetrovsk Education and Recreation Center and to give them a hand.
What we undertook
So we've started to collect money for that. Then teachers helped us to explore the needs of kids. Preparing for the visit took quite a long time. Obviously, all of us wanted to be prepared as well as possible and to come in useful for children of the Center. Our staff have carefully selected things that our company will present to children. At the same time, attention was paid to every item, every detail.
Each gift is carefully collected with the wishes of kids and their needs. We put our heart into every package we've made, so it may safely be said that the New Year mood and the atmosphere are caused precisely by the moments when you choose the gifts, carefully pack them, think of the words you will give them with and wait the moment you can give them. And especially if the one you're trying to make happy is a child.
We've tried to do our best and when all was done, took our presents, cheerful mind, and love, and headed off to the Center.
Children are the flowers of life
There our volunteers had an opportunity to communicate with children, wish them a happy New Year, to be healthy, to do well in school, and more magic in their lives. It was a great experience to feel like Santa Claus. The head of the Center warmly thanked us for this visit and her words are worth to be heard. Here is what she said:
"Our kids are very special and need special care. But as any child, they really look forward to New Year holidays and Christmas magic. Their expectations are especially sincere and touching. Thank you very much for your help. It is the first time when someone has volunteered to help our children non-repayable. Heretofore, this category of children was short-changed, both by the government and those who wanted to help. So it is a great joy for us. Besides, it is very good to have not only toys and sweets but also useful gifts. Even more than the gifts children need to have a good example. Your good deed will be never lost."
So we would like each of you to share your love with people who need it. Then, on New Year's Eve, stop for a minute and think how much goodness there is in your life and how to share it with others. Happy holidays!:)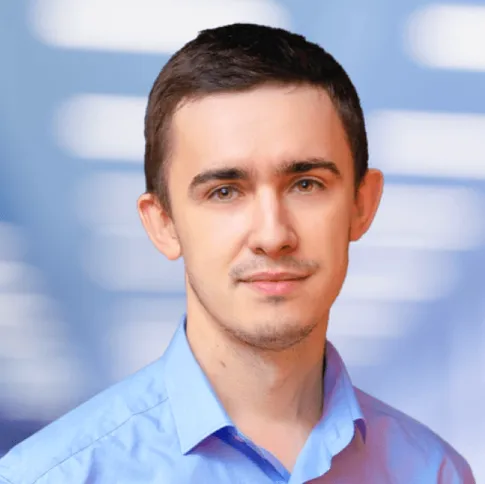 About author
Evgeniy Altynpara is a CTO and member of the Forbes Councils' community of tech professionals. He is an expert in software development and technological entrepreneurship and has 10+years of experience in digital transformation consulting in Healthcare, FinTech, Supply Chain and Logistics
Rate this article!
2949 ratings, average: 4.89 out of 5
Give us your impressions about this article
Give us your impressions about this article