How Much Does It Cost to Create an App like Pokemon Go
Have you ever thought of how fast a mobile app can go viral and turn into a mind-blowing group addiction? That is exactly what happened to Pokemon Go. Balancing between the real and virtual worlds, the game has become not only a form of super popular digital entertainment but also a true social phenomenon in no time. Everywhere across the US, crowds of people of various ages go out in search of Pocket Monsters -- Pokemon.
So, what is it? A craze, or a well-thought-out marketing strategy? Or maybe it's all about the Pokemon Go app itself? Let's delve deeper to know find the key to such an apps popularity. And of course, inspired by Pokemon Go's success, we are going to answer the question: "How much does it cost to create an app like Pokemon Go?"
Gaming app development differs greatly from the usual mobile app development service and has lots of nuances and details to consider. So let's get to work, because we've got a lot of discovering to do.
How Much Does It Cost to Create an App like Pokmon Go?
What is Pokemon Go?
Pokemon Go is a new game on the market with elements of augmented reality (AR) for iOS and Android-based mobile devices. It's a game created by Niantic Labs in the USA, in collaboration with the Japanese company Nintendo. Released on July 6, 2016, less than a month ago, it already threatens to surpass some notable apps like Twitter or Spotify in terms of daily active users. Just take a look at the chart.
Pokemon Go US daily app users (Source: SimilarWeb)
SimilarWeb also indicates that Pokemon Go players use the app longer than Whatsapp, Instagram or Snapchat - an average of 43 minutes a day.
So, what's the trick? Pokemon Go uses your device's GPS to track your location and camera to virtually superimpose reality with the popular Japanese media franchise characters - Pokemon. Then the game turns on your device's camera and you see a Pokemon in front of you, just like part of the real world. Your goal is to try to capture the tiny anime creature with a 'Pokeball'.
Keep track of the Pokemon you've seen and caught
The higher level you achieve, the more gaming possibilities you gain: your selected Pokemon can be trained in 'gyms' based in popular locations across different cities. For what? Of course to fight other Pokemon owners to become the Pokemon master.
Well, no wonder the Pokemon GO sensation has overwhelmed the entire world. However, there should be something deeper, so let's take a look.
Looking inside Pokemon Go
To start with, we should figure out what's distinct about Pokemon Go mobile game. In fact, we are about to create a recipe for success using the winning 'ingredients'.
The Idea
Idea. Everything starts with an idea. Never get tired of repeating this conventional wisdom. The Pokemon Go creators celebrate the original idea that 'Pokemon are all around us', which goes back twenty years. Some say that Pokemon Go game's tremendous success derives from the nostalgic feelings of those who enjoyed the Pokemon series: video games, anime series with adorable pocket monsters like Pikachu, Pokemon Trading Card Game, etc. Anyway, it worked.
The Technology
The gameplay of Pokemon Go is determined by your geographical location and AR technology. It also depends on Pokemon Gyms and PokeStops. Even the type of Pokemon you can catch depends on where you are: in a forest or park, you're supposed to find grass or bug types, water ones - near the water. Got it, right?
Augmented reality mode complements your surroundings with computer generated creatures and lets players interact with them.
The Unique approach
What truly distinguishes Pokemon Go from tons of other mobile games is the way you play it. Get up, get out and explore! That's the motto. You actually travel to the real world to discover and capture Pokemon, you explore the game's map and visit PokeStops and gyms. Being a multiplayer, the game lets you socialize and feel as if you are part of a team while playing.
Keeping in mind the importance of these components for creating a Pokemon Go-like app, we are moving towards the main subject "How much does it cost to create an app like Pokemon Go". To get the whole picture, we should think about the stack of technology that is behind the Pokemon Go app.
Technologies behind Pokemon Go mobile app
Considering that we are talking about a complicated mobile game for both mobile platforms - iOS and Android, the amount of money you are going to need if you decide to create a gaming app, especially one like Pokemon Go, is going to be rather significant. The mobile game development alone can take a team up to three years, not counting the expensive tools and game servers needed to create and maintain the game.
What empowers Pokemon Go: Choosing a game engine
You may have heard of various engines for mobile games creation, both 2D and 3D. If you regard Pokemon Go as a role-model and strive to create something like that, pay attention to the Unity 3D game development engine. What sets it apart from other engines for 3D games creation, is that it enables game developers to create massive multiplayer online games. Pokemon Go is known to be a Unity-powered mobile world that builds off real-life maps.
Regarding money matters. The game development process depends heavily on the game concept. Bear in mind complexity, platform choice and graphics datalization. Just for the record, the simplest Unity3D game you can imagine will cost you $50,000 at the very least. Take a look at these popular games for smartphones that have been developed using the Unity 3D engine.
Temple Run
Temple Run is a mobile game for iOS, Android and Windows Phone platforms. The main purpose of the game is to run away from various threats until you fall or the keepers eat you. This simple game (yes, this kind of game is categorized as a simple one) was a breakthrough immediately after it's release in 2011.
Genre: Endless runner

Complexity: Simple

Cost: $100,000+
Hearthstone: Heroes of Warcraft
Hearthstone: Heroes of Warcraft is an online multiplayer card game with characters, creatures, and relics from the Warcraft series.
Genre: Card Game

Complexity: Medium

Cost: $250,000+
Pokemon Go
Pokemon Go. So, the game blends reality with fantasy, tracking real-time location to decide where Pokemon should appear. But what technology makes this happen? To tell the truth, it's not difficult at all. Like any other AR game, Pokemon Go uses the device's camera to place an image of a Pokemon somewhere around you, and the GPS, accelerometer, and compass to know which direction you should point and move toward. Using one of the many existing AR packages for Unity3D, it is possible to add augmented reality mode to any Unity-powered app. Sure, depending on the complexity, the price can shoot up.
Genre: Adventure

Complexity: Complex

Cost: ~$1,000,000+
The minimum cost for a Unity 3D development should include expenses for the Game Designer, Programmer, Art and Animation, Audio, Quality Assurance, and, of course, for the license purchase. So, now you can see what takes the biggest part of the budget for a game like Pokemon Go, it's the building cost.
The discussion could be finished at this point. However, I suggest we continue and see how the features we see in Pokemon Go can be added to the player's experience, and, to be honest, to the application cost.
Location-awareness: Pokemon Go app knows where you are
Google Maps integration with the Unity 3D engine makes it possible to use a map from Google as texture in the game. Location awareness via GPS directs the player to one of millions of identified points of interest known as PokeStops.
The implementation of this feature will take another 40+ hours, which adds another few thousand dollars to the game cost.
Geolocation usage in Pokemon Go
In-app purchase: Pokemon Go way of monetization
Pokemon Go has hit the top of the App Store's top-grossing charts. We all know that. The game is completely free-to-play but it certainly does not neglect monetization. In fact, pretty much everything you do in the game motivates you to make a payment. You can increase the capture sessions, use Incense to make more Pokemon appear outside of the usual spots, Lucky Eggs to boost your XP and many more ways to "Be The Best Like No-one Ever Was".
In-app purchase in Pokemon Go
If you want to add in-app purchase functionality to your app, you should budget for a further 70-100 hours of development time.
Notifications: Get players informed
Notification functionality is one of the things Pokemon Go missed, but shouldn't have. The extreme and instant success of the game may have distracted the creator's attention and they could possibly lose the attention of the user. Integrating push notifications is the best-proven method to retain and re-engage players.
Pokemon Go can take advantage of push notification campaigns to make players chase, battle and level up. To grab the user's attention immediately, send timely alerts about nearby lures and Pokemon. Moreover, push notifications are a great way to increase loyalty by notifying about after-crash recovery or special bonuses for coming back.
There is nothing extraordinary about adding push notification functionality to any mobile app, including such a complex game as Pokemon Go -- another 40 extra hours and voila!
Let's estimate: How much Pokemon Go-like app developments costs
All in all, if you add up all the costs, you'll realize this project is incredibly expensive and time-consuming. Creating something less sophisticated, but no less exciting could be an option for a start. Anyway, you'll never know exactly why one particular app goes viral, so if you have an idea, don't hesitate to turn it into reality.
So, let's summarize everything previously mentioned and find out the least possible sum of money you'll need to create a low-end example of the Pokemon Go mobile game.
The simplest Unity-powered game will cost you at least $50,000. Expenses will include game design (however, don't expect elaborate graphics), game development and quality assurance. Any extra features, like location awareness, in-app purchases, augmented reality integration, and anything you can think of will all add to your app cost.
If you are ready, here is the plan: take $50,000 for a start, then get in touch with a reliable software development company and get ready for a period of creative and challenging development. The final result is going to be worth it!
Frequently Asked Questions
To come up with an app like Pokemon GO you need a catchy idea that attracts users. Also, you have to be proficient with AR and geolocation technologies. At last, take care of unique approach to your game. Pokemon GO is a successful game due to the "Go-and-explore" concept, so you have to deliver totally new gaming experience to your users.
The simplest Unity-powered game will cost you at least $50,000. Expenses will include game design (however, don't expect elaborate graphics), game development and quality assurance. Any extra features, like location awareness, in-app purchases, augmented reality integration, and anything you can think of will all add to your app cost.
Yes, Pokemon Go is a native app. It uses many of the smartphone's native functionalities, like a gyroscope, GPS, compass, and more. Each of them requires high performance that can't be achieved with a hybrid app.
Server logic: Java/libGDX framework
Database: NoSQL
Game client: Unity3D/C#
Pokemon Go uses augmented reality to display pokemon via the smartphone's camera. Also, developers used geolocation to navigate the player across the map. Compass, accelerometer, gyroscope, and other native technologies are used for the correct spatial orientation.
To develop a game like Pokemon Go you should come up with a clear and unique idea. Figure out what features distinguish your app from a lot of others. Then, find a reliable software development company that will take care of the development process.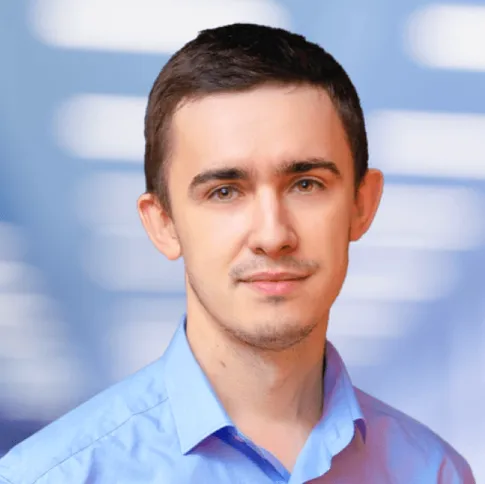 About author
Evgeniy Altynpara is a CTO and member of the Forbes Councils' community of tech professionals. He is an expert in software development and technological entrepreneurship and has 10+years of experience in digital transformation consulting in Healthcare, FinTech, Supply Chain and Logistics
Rate this article!
9738 ratings, average: 4.71 out of 5
Give us your impressions about this article
Give us your impressions about this article