How Ukraine Became Australia's #1 Choice of IT Projects Outsourcing
Australian industries and businesses are growing and evolving. They are looking for new markets and new spheres of influence. As well as that, a lot of business owners consider Internet and Information Technologies as a great tool for their growth. It all leads to a higher demand for IT specialists and software development companies. Still, Australia is one of the main customers which outsources development projects to Ukraine. The reasons can surprise you.
The role of Information Technology for Australian business
It's not only Australia who noticed the importance of the Internet technologies for businesses. All the world shifted to a digital era. Thousands of new websites and mobile applications have been created in Australia for the last few years. And this trend only gets stronger. Let's figure out why.
Australian Bureau of Statistics collected the information about key indicators of business use of IT in Australia. The main characteristics include the web presence, social media presence and internet commerce.
The research estimated that in 2016 there were about 95% of all businesses with Internet access. More than 50% were represented on the Internet. And 38% of all businesses in Australia led social media campaigns. 57% of all businesses placed orders via the Internet and 36% received orders using this path. The numbers grew over time.
If you check the statistics portal Statista, you can see the estimation of the total Transaction Value in the Digital Payments segment, which will grow from $26 million in 2018 to $37.7 million in 2022.
Transaction Value in the Digital Payments segment in Australia
It's clear that the Australian businesses and enterprises rely on the mobile internet, digital payment gateways, access to high-speed broadband and cloud technologies more and more. Along with all this, the demand for high-quality, experienced and knowledgeable software specialists growths too. The insights we've got from this market point to the huge lack of specialists and slow growth of all IT industry in Australia. Let's find out why it happened.
Do you want to know what it takes to create an insurance app? Then subscribe to our blog because this is the topic for our next article!
Real situation on Australian IT market
We are not trying to assure you that the software industry in Australia is dead. This is not true. Australia is a motherland of several great companies and startups which shook the world with innovations and scale. For instance, Atlassian, the world's famous software company which was founded in Melbourne. Yet, there aren't many small and middle size software development companies in Australia. And a lot of Australian companies that have outsourced their projects to some other countries, including Ukraine. Here is why:
Outsourcing trends in Australia
Lack of specialists
The majority of all companies do not want to take inexperienced workers and teach them. Indeed.com, one of the most popular job posting platforms in the world, estimated that there were about 15,000 software developer job offers in 2017 compared to more than 620,000 in the United Kingdom for the same period. Even more, The Sydney Morning Herald reported that the number of students who study computer sciences has halved compared to 2003.
High expectations
Developers who managed to get a job expect high salaries and other benefits including nice pension payments. Thus, Australian employers find it easier to hire foreign specialists who agree on a smaller salary and don't demand a full social package.
No governmental support
The Australian government doesn't have any supporting programs to help IT market in Australia. According to the Sydney Morning Herald, the Australian government doesn't have any blueprint or master plan for the sphere development in a long-term perspective.
The fact that modern business needs Internet presence not only to prosper but sometimes to survive, makes Australian companies looking to outsource to reliable but not too expensive vendors. In many cases, they choose Ukraine. But it's not a shot in the dark. This choice is well-considered.
Why Australians choose Ukraine
Our company has a lot of happy customers from Australia. And many of them left their feedback about our collaboration on Clutch. If you compare their answers you can see that the reasons why they chose Ukrainian software development companies are following:
Reasons to choose Ukraine for outsourcing
Skilled labour
Ukraine is famous for it's fantastic universities and various institutions. There are more than 400 educational establishments who prepare IT specialists in Ukraine. Because of the fact that Ukrainian software development industry is at the height of it's popularity now, there are also a lot of private courses and schools where people of different professions can learn programming. But the most important is that Ukrainian companies hire a lot of people without experience and continue their education after universities. In such a way, specialists get priceless experience and the companies get loyal specialists with the needed set of skills.
Governmental support
Ukrainian government understands how important small and middle business is for the country. Especially in the boosting industry. That is why all Ukrainian specialists who work in the IT industry pay only 5% of income tax. What is more, the government of Ukraine also protects foreign customers, by prioritizing tax law of a customer's country. This is why our clients can be sure that they hire reliable vendors not, fly-by-night companies.
Cost competitiveness
The American or Western European companies are sometimes twice or even three times more expensive than Ukrainian. Still, Ukraine is not the cheapest solution. Asian market can offer lower prices, often because of the low quality. While Ukraine is a great combination of a price and quality. The developers in Ukraine are not only highly-educated but also experienced, and they are very creative. It means that a team you choose to work with will offer you tonnes of ideas how to make your product better. They will also tell you what latest technologies to apply and what freshest trends to follow.
Deep knowledge and experience
Ukraine has been developing software industry for more than 10 years now. The demand is very high as well as competition among companies. This rase introduces a set of requirements for the companies which want to prosper. First of all, companies need to know all the latest technologies and work with them. If you want to use a new, complicated technology in your project and you need to find a company with required experience, you can check their GitHub account or portfolio.
Second of all, companies in Ukraine pay huge attention to English language skills of specialists they hire. Almost all Ukrainian companies have English lessons for their workers. The average level of English among Ukrainian companies is Intermediate - Upper-Intermediate. Companies invest in the education of their own employees! This point is very important because often customers discuss project details with developers.
Australia and Ukraine have a long history of cooperation. We've proved that companies in Ukraine are reliable and very experienced vendors with great skills set. If you want to entrust your project to a team which is always full of ideas and suggestions, then drop us a line and we'll make it happen!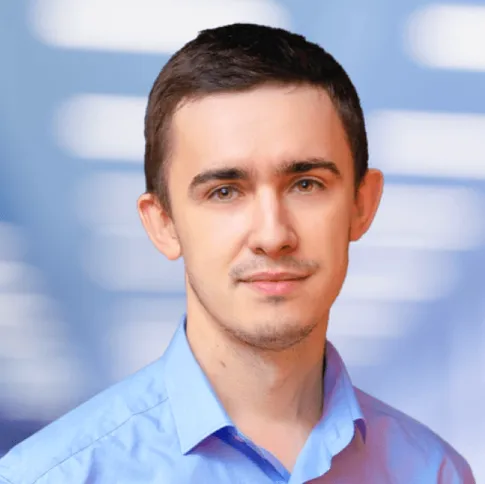 About author
Evgeniy Altynpara is a CTO and member of the Forbes Councils' community of tech professionals. He is an expert in software development and technological entrepreneurship and has 10+years of experience in digital transformation consulting in Healthcare, FinTech, Supply Chain and Logistics
Rate this article!
2246 ratings, average: 4.83 out of 5
Give us your impressions about this article
Give us your impressions about this article