City Guide App: A Development Model To Increase Revenue From Travel Business
Travel and tourism comprise one of the largest (and the most pleasant) industries in our world. The category of travel apps takes the 7th position in app stores having left behind ideas to build an app like Tinder, entertaining apps etc. Paper guides, maps, compasses tend to disappear in the past and they are replaced by numerous touristic apps. These apps can offer many interesting and useful features to make your vacation really incredible!
Why did we decide to consider a city guide app? Simply because the greatest time of the year is coming and most people are going to travel during their winter vacation. This app will help users narrow down the choice where to go, what to see and how to entertain oneself.
Such mobile app development services can be a great thing and it will let you gain some benefits. Moreover, It can quickly provide your users with any information you need in an unfamiliar city.
Advantages of city guide application for business
Let's see what advantages a city guide app can boast about.
Customers' loyalty
To motivate people to use your app while traveling, you should suggest some advantages that will increase loyalty to your brand and favorable communication with your company.
New audience attraction
Engaged in travel business? A city mobile app will become your most important tool leading you to professional success because it will help you cover a larger audience and attract potential travelers. Modern travelers prefer buying or booking touristic services through their mobile phones.
Advertisement
If you purchase an app for traveling that proves it's usefulness for tourists, you can rely on free advertising. Your app may inspire bloggers and journalists to write about it in their blogs and recommend it. Perfect advertising in mass media will lead to acknowledgment of your services and increase the number of customers.
Advantages of city guide app
Market of online traveling
Apps for travelers are mostly specializing in touristic services sale like flights, hotels booking, car rent etc., or just on consulting services and recommendations allowing travelers share their experience and get recommendations about places they wish to visit. Sales of online traveling services have grown in a few time for last years. And since the market share of this business is growing every year, the development of a trip planner app isn't a surprise to anybody. It is worth noting that market in this category is pretty crowded, but it doesn't mean you should become a competitor to huge companies that have already occupied this niche properly and permanently.
We offer you to focus on local solutions, develop an app for your local citizens and tourists.
We should say that native apps compared to web apps or mobile version of the website have more advantages including their user-friendliness and recognizable design that is a powerful tool for brand promotion. In addition, a mobile app can use multiple features of the mobile device like camera, notifications etc. Also, native apps can work autonomously. Once the tourist app is installed on user's phone, a customer can start using it from time to time. It allows the brand to get closer to the customer and get his feedback concerning the app.
See our prototype of virtual city guide below:
The major advantage of native apps is their access to all features of smartphone and confirmation of the access to an important information like social media accounts and geolocation. This data is very important. It can be used for the development of a common traveling picture of consumers. It will allow developers to improve the experience of users.
The main reason why touristic brands use mobile apps is an opportunity to stimulate interaction with users via their apps creating a crowd-pleasing experience and offering useful and descriptive content. So now let's speak about what components content shall include and what MVP features all best city guide apps should have.
MVP features of city guide app
When somebody develops an app, what does he or she want? He or she needs to solve numerous professional problems to make the life simpler. In our case, the main goal is to provide useful information for tourists. If you do it - you may succeed. An important part of it is a knowing of your local region, and therefore you will need to consider the following components in the future app:
Online and offline mode. Internet roaming is a very expensive, everybody knows it. And, you might be surprised, but today sometimes even in big cities it can be rather difficult to find Wi-Fi. That is why your app should be effective in offline mode as well. And users will appreciate it.
Multiple-language support. To satisfy both local citizens and foreigners, you should create an app considering at least two languages - English and local. And depending on a number of markets you targeted the app for, you can add a few languages covering an audience that will use your app in a certain region.
Apart from it, it should include such categories like the following:
Locations. Each point on the map should be clickable. Moreover, it should provide users with detailed information. Unlike most maps, users should see not only the restaurant in a certain street but also additional information about it like address, phone number, distance from a current location, pictures, short description, website, social media links.
There are many free APIs that you can integrate into your software for these purposes. For example, they may be like:
OpenStreetMap. Open source code, edited and regularly updated maps. They have very accurate refinement.
OpenStreetMap API to add into your app
Google Places API. Large catalog with more than 95 millions of local enterprises and sights all around the world. There is also a very convenient Autofill feature since it prompts you options based on words you're typing.
WikiVoyage and Wikipedia can be integrated for getting information about sights. You can also extract images but don't forget about copyrights.
Mobile version of Wikipedia
Foursquare API. It provides access to the database of Foursquare places, trading platform, and services. Many developers use API Foursquare for integration it into city guide apps to add as many locations as possible.
TripAdvisor API

offers you the access to a huge database created by users and provides pictures of travelers, detailed reviews and dwellings, sights and restaurant assessments. However, if you plan to use TripAdvisor API, you should receive a partner key to get the access. TripAdvisor API is not an open source.
Current events. When you are in a foreign city, you might have an intention to meet new people and enjoy particularities of local culture and cuisine. That is why you need to add a section of topical events. For example, if some large festival or concert is going to be held in the city, you need to send notification or show this information on the main page of the app. When the individual is in a certain geo zone, he or she can receive this message. You can divide events for topical and forthcoming, make a list of subcategories (music, theatre, cinema, sport, parties and so on). And, of course, mind to include a detailed information about an event like time, place, cost, pictures and so on.
Mobile city guide app monetization
There are a couple of ways to monetize your city guide mobile app:
'Nearby me' feature. It is created to let the user find the place he or she is interested in, for example, where to eat or how to find a nearby store. GPS function can help in it and locate such places.
This feature is also good for advertising. You can sign an agreement with local business owners to include their hotels and restaurants in the top list of your app.
Find all interesting places nearby you
Propositions. if you don't know how to monetize your local city guide app, you can arrange marketing campaign with local business owners as well. You can start proposing people discounts, promo codes, ways to get a free dinner or drink etc. It is profit for everybody.
Additional features to integrate
Apart from the features above, you can add some more features to a city guide app to draw as many users as possible.
Reviews and recommendations
Here your users can share their experience, recommend or dislike specific places. So everybody will know what place should they visit, and which of them they'd better ignore. Such section will be very popular and you should consider it's integration as well.
Reviews about all places you need
Public transport guide and 'call a taxi' feature
You can cooperate with local taxi drivers or tracking apps, and include their service in your app. It will be convenient not only for users that will be able to find their way in a foreign city but also you get an advantage being a partner of already famous services. By the way, this feature can be also beneficial for you due to it's monetization potential.
Currency converter
Also one more useful feature as well. Sometimes it can be rather difficult to understand the cost of one or another product since the difference in currency exchange may mislead. So integrated converter will help your users quickly solve the problem.
So, we listed main and some additional features that should be in your touristic app. But you can add much more various features like weather forecasts, phones of local emergency services and so on. The main thing you need to mind is to find your market and elaborate strategy choosing niches and unoccupied territories. If you work hard, you will succeed for sure. You will be able to beat all your competitors and lead the race!
But as for software development, our company can assist you in it. Our experience allows us to turn all your dreams into a win-win mobile app. Just contact us and subscribe to our blog to get more interesting info!
Don't forget to watch our new video below:
How To Create A Hotel Booking App?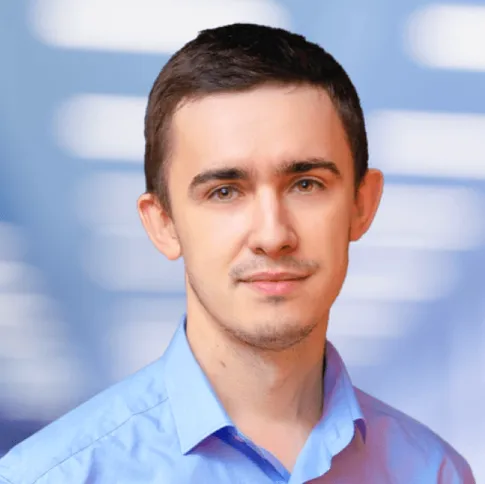 About author
Evgeniy Altynpara is a CTO and member of the Forbes Councils' community of tech professionals. He is an expert in software development and technological entrepreneurship and has 10+years of experience in digital transformation consulting in Healthcare, FinTech, Supply Chain and Logistics
Rate this article!
3198 ratings, average: 4.92 out of 5
Give us your impressions about this article
Give us your impressions about this article