Support Ukraine With Cleveroad
Support Ukraine with Cleveroad
Cleveroad is a software development company. We're from Ukraine, we resist, and we will. And you can help our country.
On the early morning of February 24th, Russia invaded Ukraine and launched an offensive against our cities and citizens. Civilian and military infrastructure objects were bombed, and people were forced to hide from shelling in bomb shelters. Russian troops are destroying flourishing Ukrainian cities such as Kharkiv, Mariupol, Chernihiv.
It took us several days to adapt to the new conditions and establish a sustainable workflow. We have ensured the safety of all our teams, and now they stay in peaceful regions. The HR team operates on a pre-prepared Business Continuity Plan (BCP) so that Cleveroad can maintain the entire quality of delivery. We take care of our relocated colleagues, create the most open communication channels, and work together — in the same mode and for the best result.
Our country is desperately fighting the invasion. And we at Cleveroad remain steadfast and continue to develop software that makes life easier and creates value for our customers.
We stay at the post, resist, and we will do it.
And you can do a lot too.
Spread the word of truth
Help convey to the world what is really going on in Ukraine. In Russia, the propagandistic machine is running full, resistance is being brutally suppressed, and the Russian media tells untruthful stories. They are afraid to call war a war, talking about a "military operation." Russian disinformation, threats, and media campaigns are designed to lull the planet's vigilance and force us to capitulate, but you can ruin those plans by spreading the word of truth and urging people to do the same.
#SaveUkraine #StopPutin #StopRussia #WorldForUkraine #StandWithUkraine
Help refugees from Ukraine
Almost a million people have left homes for safety. If you live in a country that gives asylum to refugees, help humanitarian organizations or volunteers. Many charity institutions offer aid, and you can join. Here is the list of such organizations.
Support Ukrainian business
If you are already doing business with Ukrainian companies, go ahead. We continue to work in times of war and fulfill our obligations. If you choose a partner, let it be a Ukrainian one. This is how you help our economy and people who can and want to offer their goods and services.
Join global sanctions
You can support the demands to disconnect Russian banks from the SWIFT payment system, as well as limit work with companies that support Russian aggression and cooperate with the Russian authorities.
Donate to help Ukraine resist
Donate some money to help our country resist
You can support the Ukrainian forces, internally displaced citizens, and refugees. Any amount of money is an opportunity to preserve freedom, people's lives and stop the war. To donate, you can use one of the following links (or even more):
National Bank of Ukraine
A special fundraising account that NBU opened to support the Armed Forces of Ukraine. Its number is UA843000010000000047330992708, and it accepts multiple currencies (US dollars, euros, UK pounds) and hryvnias.
Come Back Alive
A civil association established in 2014 and a foundation with fully transparent financial reporting protects European values and tries to prevent the spread of aggression worldwide. It is the most significant organization that supports the Armed Forces of Ukraine.
International Rescue Committee
The International Rescue Committee (IRC) has been helping people since 1933, providing food, medical care, and emergency support to those who suffer from wars and humanitarian crises. All donations are fully secure and tax-deductible.
Let's stop this disaster together and don't let this happen anymore and anywhere.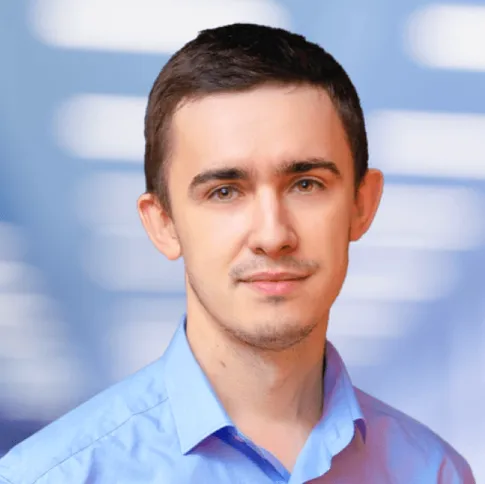 About author
Evgeniy Altynpara is a CTO and member of the Forbes Councils' community of tech professionals. He is an expert in software development and technological entrepreneurship and has 10+years of experience in digital transformation consulting in Healthcare, FinTech, Supply Chain and Logistics
Rate this article!
1085 ratings, average: 4.78 out of 5
Give us your impressions about this article
Give us your impressions about this article