Web Application Development Cost Estimation for 2023
How much does it cost to make a web app? Unfortunately, there is no standard answer as web development is a general term involving anything from creating a simple website to building a custom, feature-rich web application. However, all the investment will pay off if you consider everything in advance and turn to a professional web app development company.
The estimate for the product varies from $5000 to $250,000 or even more. Based on the web app's complexity and developers' rates, the number can fluctuate up and down.
In this article, we'll disclose all factors affecting the web application cost along with the effective development approaches. Besides, you'll learn how to cut the price when the app turns out to be too expensive.
What Factors Affect Web App Development Price?
Why a web app development company – even a large and well-experienced one – can't tell the sum just by hearing out the idea? Time to check what actually influences web app development cost, and why a plain idea is rarely enough.
1. Category of web apps
The web app development cost may vary depending on its type. The most common are the following:
Multi-Page Applications (MPA)
MPAs are websites that contain multiple pages. This type perfectly suits the needs of businesses such as E-commerce, education, and medical services. It is also suitable for blogs, forums, and other websites with a lot of information. The most famous examples of multi-page applications are:
One-Page Apps (SPAs)
Spas have only one page, which allows you to put all the essential information in one place. Moreover, the page doesn't refresh when you click the buttons, reducing load time and traffic. Thus, single-page apps are ideal if you need a fast-functioning website. Spa Examples:
Google Calendar
Gmail
Google Drive
Progressive Web Apps (PWAs)
PWAs are built using web technologies and combine the functionality of both web and native applications. For example, they can access the device's hard drive, go offline, send push notifications, etc. Progressive apps provide a unique user experience. Some samples of PVA:
Starbucks
Flipboard
Pinterest
Spotify
As you can see, different apps are designed for diverse business purposes and depending on your decision, the price of web development may change on both sides. To find out the exact cost of your web app idea, contact us, we scrutinize your demands and make a project price estimate for you
2. Scope of work
The very first thing influencing the cost is the app's functionality. It matters whether you're choosing to start a simple online store, an online brochure, or a unique and complex system like hotel management software development. Is it a standalone solution, or third-party integrations (payment systems, GPS navigation, etc) are the must-haves?
Various APIs, databases, hosting, mobile compatibility—the more sophisticated the web app is, the more time it'll take to develop and thus the more it'll cost.
And don't forget about the code quality. If the team of developers works with very strict deadlines, they might not have enough time for writing clear and high-quality code. In this case, each bug and imperfection will come out soon enough.
Finally, mind that project requirements are rarely carved in stone. They may change over time bringing new features and design elements as your audience grows. And it, again, affects the overall web application price.
3. Complexity of UI/UX design
Сustom UI/UX design services cost more compared to template solutions. The difference depends on design complexity, number of elements, animations, etc.
Besides, app interfaces should not only be unique but eye-pleasant, intuitive, and convenient to use. Both designers and web app developers need time to bring all that to life.
For example, to design a simple landing page like the one Shopify has takes from 6-8 up to 16-20 hours.
6-8 hours = ~$300-$400
16-20 hours = ~$800-$1,000
If the page contains 3D animations and lots of orther elements, the cost will go up to $4,000-$5,000 (depending on the vendor's rates).
We're using a $50/h rate here and below as it's an average cost of web application development in our region (Central Europe). The hourly rate may be different in your region.
4. Hiring options
Web application development costs can significantly vary depending on the cooperation model you'll choose.
Commonly, there are three main options to hire software developers:
Freelance developers
In-house team
Outsourcing company
Each option is applicable in different situations and depends on your project requirements. Let's discuss the ups and downs of each of them.
Freelancers
Independent contractors are the right choice if you run a small project or need software upgrades, as one freelancer can't be responsible for full-cycle web development services.
Pros:
Risks:
Without tech backgrounds, you'll need to hire a specialist to test the web app's relevance.
You have to prepare straightforward project's requirements and draw up a work plan for the next few weeks.
You may need a project manager to control the development process.
Freelance developers won't provide you an accurate project estimate since they don't have the business analysis skills to do so.
Freelancers are harder to control, and they can leave the projects unexpectedly.
In-house team
If you're looking for specialists to work remotely as a part of your company, or you want to assemble your in-house team, then this option is for you. It's a perfect decision if you run multiple projects and prefer to be entirely involved in the process.
Pros:
Complete control over the team.
No communication issues.
Freedom to make changes.
Cons:
You need to hire a tech team to consult you on the project's specification and testing part.
Long and challenging hiring process since you need to employ each team member separately.
Additional expenses (office rent, hardware, software, taxes, etc.).
Outsourcing company
Outsourcing is a golden mean. In this case, you'll accelerate time to market, lower web app development costs and get a high-quality product. The crucial thing about outsourcing web development company is that they are responsible for project management and product delivery. Besides, you can consider hiring web app developers overseas. You can select any company from popular outsourcing regions like Central Europe that suit your resources and business requirements.
Pros:
The large pool of experienced specialists you need to create a custom web application.
A project specification based on your requirements.
Business analysts on their side to estimate the project.
Turnkey testing.
Beginning with MVP web app development to save your money, reduce time to market, and gather first feedback.
Guaranteed working product delivery within a specified time frame – all arrangements are documented.
Cons:
Outsourcing agencies charge more than freelancers but less than in-house developers.
5. Developers' location
Offshore development is often cheaper than local. In the USA, Canada, and Australia an hour of software development costs from $80 to $250 – the highest rate in the world.
In the UK, according to Clutch, there are plenty of firms that provide web development services for $50-99/per hour. Central Europe offers rates twice as low—an hour of web development costs $20-50 Estonia.
It may seem that the bigger's the price, the better's the job. But it's not that simple. Most solid agencies, both local and offshore, value their reputation and keep an eye on the quality of products they develop. And if they happen to lack the necessary expertise, they will swiftly look for someone who doesn't.
6. Post-release expenses
You should also consider post-release expenses to estimate the web application development cost accurately. These expenses mainly involve bug fixing and app maintenance. Commonly, bug-fixing takes 10% to 25% of the web development budget. Web app maintenance cost requires approximately 20% of development costs per year. Here are the additional features that may affect the price of web app maintenance:
Powerful servers — from $20 to $60 per month.
Push notifications — $10 per month on average.
Third-party services charges — depends on the type of APIs.
App Stores Developer Fee — Google Play ($25) and Apple App ($99).
Features influencing web development cost
Ways to Approach Your Idea
Describing the peculiarities of your product is complex enough, especially if you're not sure what tools or technologies to choose. Luckily, there's a couple of working approaches that simplify the process and make presenting the idea to a development team much easier.
Approach 1: think of the end result
It's the most popular way of estimating a web application development cost. Start with imagining the end result and trace the steps backward, up to the current stage. You can ask questions like: 'What should we do to get to this point?'.
Mind that it doesn't work for completely new products — there's too much uncertainty about the final result.
Still, 'How to get there?' is not the only question you should ask. Developers will certainly want to get more understanding of the concept they're going to work on. That's why requests like 'I want an app like Uber' aren't applicable here. Besides, there is no sense in replicating someone else's idea if there is a well-used product.
Even minor changes in makes the app nothing like the original when it comes to code and functionality. The app may turn out to be even more complex and time-consuming than the original one. And you won't be able to say what parts it consists of and thus it's still unclear what technologies to use.
Think what makes your product unique, which customers' problems it resolves, and so on. You'll need to be quite specific so that web app builders can define what technologies to use. Besides, marketers need to be familiar with the target audience, UI/UX designers—with your concept and vision.
Let's check the following example: you're building a social network app that connects music lovers. You may start with the usual 'login+email+password' sign-in system, then change it to Facebook or Twitter logins. This helps to detect real users and reduce the number of fake accounts.
Be ready to change the original idea when needed. Sticking to the old plan will only slow you down.
Same with cost: you can't predict all the changes, thus, you can't figure out the exact number right away.
Approach 2: differences in web apps
When it comes to web application development, you have two approaches: go custom or use an out-of-box template (e.g., WordPress, Wix, Squarespace, etc.).
The ready-made solutions lower the web app development cost and time since they already have a set of features needed to build a web app.
For instance, WordPress offers a library of themes that you can use to create an app. You just need to adjust its design and logic to your approach and consider the content. However, the platform is made for the mass market and works well for short-term needs. Therefore, you may find it hard to customize its design according to your business needs. What's even more important, the service is vulnerable to cyberattacks and needs to be maintained regularly, which may require cooperating with experienced web developers.
In contrast, custom solutions are more scalable than ready-built ones and ensure flexibility in features, design, and app logic. Custom web apps load faster, are more secure, easy to use, and SEO-friendly. Moreover, you can create a unique UI design that increases the chance of attracting more customers and standing out from the faceless masses. Besides, custom web apps include a max involvement approach from developers. If any bugs or issues come, you can always reach them to fix the problem.
Even though a custom web application requires extra time and money, it'll save you a pretty penny in the long run.
How Much Does It Cost to Build a Web Application?
If you're making a project from scratch, the price will include development time and the work of every specialist (developers, UI/UX designers, PM, Business analyst, QA engineer, DevOps engineer, and Team lead). The average web application development cost starts from $5,000 and may reach 250,000+ for a full-featured web app.
We've roughly estimated three categories of applications by their complexity to show how the development price is calculated.
Simple web apps
These are websites with a basic set of functions, landing pages, and simple online stores. Minimum content and interactive elements – minimum development time (up to a month).
Web application cost: $5,000-15,000.
Medium web applications
Pro-level web apps are more challenging to build, and they often contain interactive pages and lots of content. That's why their development takes up to 3-4 months. These are:
E-commerce websites
Prototypes of Internet portals
Web apps for small companies
Web application development costs: $15,000-$60,000
Complex web applications
Custom web apps come with exclusive CMS, well-thought-out design, and thus a high level of complexity. They're often aimed at profit-making or help with automating regular business processes. For example, when a company with 500 employees decides to move their out-dated CRM system to the web.
The development of complex web applications takes up to 6 months of work.
Сost to build a web app: $60,000-$250,000+
Regardless of the type, most web apps have a certain common set of features. Let's consider a short web app development cost summary by features:
Web application development cost breakdown

Basic
Medium
Complex

Info pages

Info pages

Info pages

User account system

User account system

Admin panel

Admin panel

Payments

Payments

API & third-party integrations

API & third-party integrations

High user load

Custom statistics

$5,000-$15,000

$15,000-$60,000

$60,000-$250,000+
As you can see, the cost to build a web application is highly variable and depends on numerous factors. Feel free to contact us to get a rough and detailed estimate of your web application idea.
Why Develop a Web Application
With the increased adoption of wearables and IoT devices, the popularity of web apps will keep growing. In terms of revenue, the ecommerce, media & entertainment, retail, travel, healthcare, and education industries dominate the web application market.
Using the progressive web applications example, let's consider the potential of web app development:
The global progressive web apps market is forecasted to reach $10.44 billion by 2027.
The ecommerce conversion rates on desktops are 2x higher than on mobile devices.
Over 50% of users uninstall some mobile applications because they are not in use and take a lot of space.
The main factors that have driven the adoption of PWA technology:
Users are shifting toward the PWA technology to save storage space.
PWAs are budget-friendly and easy to develop and maintain.
Progressive web apps have a higher conversion rate as compared to native applications.
They make use of the features of mobile apps such as real-time alerts, fast load, etc.
Growing use of smart technology such as IoT, AR and VR stimulate users to turn to capable web apps.
Based on end-users, small and medium-sized companies hold the largest share in the progressive web application market. The reason is that customers usually install apps for brands they deal with regularly, but they aren't eager to install small business apps which they might use little. However, large enterprises like Twitter, Ali Express, Instagram, Hulu are actively adopting PWA technology to expand their client base and increase user engagement.
Cutting Web Application Development Cost
Again, if the price is too low, it's a good sign to double-check everything. Don't get confused by attractive web application pricing—clarify how many engineers are involved, their qualification, and whether both parties understand the scope correctly. Or you risk paying more time and money for further bug-fixing and improvements.
Let's say you've dealt with project requirements and the questions concerning costs are far behind. Now, what to do if the web application cost is too high?
Of course, you can start looking for other development teams that charge less. But it doesn't mean that the quality of the end product will be high. Too low web application cost estimation is also a bad sign.
If you're interested in working with the current team or no one can do the task better (and with same quality), review the options you have:
Start with MVP development. Building a minimum viable product (MVP) will allow you to validate the idea and launch the product with enough features for initial users without investing a tidy sum. Based on customers' feedback, you make adjustments (if required) and move to costly implementations.
Go through the Discovery phase with your IT provider. At this stage, you as a product owner, communicate with an expert team that analyzes your business needs and goals, details the product requirements, and creates a clear implementation roadmap. Passing the Discovery phase allows structuring all the project info and provides you with an accurate web app development cost estimate.
Go with 3rd-party services. You can use third-party tools to reduce web app development costs and bring more valuable content to your product. For instance, you've decided to make an app involving money operations. For this purpose, you can integrate payment gateway APIs such as PayPal, Stripe, Google Pay, etc. This approach works with various other features (map, CMS system, chat, etc.) You can either add third parties to your app straightaway or customize them according to your web design.
At Cleveroad, we offer Fixed Workskope model when it comes to short-term products (3-5 month) and when the scope of work is specified in advance. Still, it works only for projects that don't require thorough research & development, with defined features and a clear vision of the end product.
Web Cost Estimation at Cleveroad
Cleveroad is a skillful web development company located in Central Europe. With over 11+ years in software development, our team has built up expertise in multiple domains, including Healthcare, Logistics, Finance, E-commerce, Retail, Education, etc.
How cost estimation is done for your project?
We make two types of estimates for our clients: rough and detailed. To enhance cost accuracy, our experts compile two types of rough calculations: within the Solution Design stage and Discovery Phase.
The Solution Design estimate is the rawest based on the so-called "helicopter view." The solution team analyzes the project's goals, the main scope of work, and the level of complexity and composes the basic requirements. Based on similar projects created earlier, the specialists provide you with three estimates: optimistic, neutral, and pessimistic, and form a proposal.
A rough estimate calculated into the Discovery Phase corrects the previous one providing clearer information about the requirements and team composition to orient the customer to the project's price. This type of estimate includes:
The general section describes the preparatory works that don't change much throughout the project. It contains project specification, database setup, and REST architecture.
The development section consists of the 'business logic' and 'UI/UX' columns, where we indicate the appropriate number of hours needed to fulfill a specific part of work.
Third-parties integration aims to save the developers' time and the clients' money. Here we list the external sources to apply and determine the time for setting up.
The non-development section addresses technical writing. It comprises all the materials related to the project at the first stage.
The suggestions section includes different recommendations relating to the project improvements.
The Discovery Phase estimate is more accurate since it considers more factors. It's based on wireframes, specifications, and other documentation. If a client already has a ready-made documentation package, our team will provide a detailed estimate within two business days.
A detailed estimate is prepared with the obligatory participation of the developers and has almost 100% accuracy. It's based on wireframes, specifications, and other documentation. If a client already has a ready-made documentation package, our team will provide a detailed estimate within two business days.
Explore the price of your web app
Get a consultation on web app development cost and idea estimation from our experienced tech team
Frequently Asked Questions
The web app development cost varies depending on the complexity of the project. The average price can go as low as $5,000 for a simple web app and as high as $500,000 for a complex project with a follow-up modification plan.
The complexity of the project influences the price. So, to figure out the cost your app, it's necessary to analyze your project requirements and business goals.
The following factors influence web app development cost. So, you need to consider them before starting the development process.
Scope of work. The very first thing influencing the cost is the app's functionality. It matters whether you're building a simple online store, an online brochure, or a unique and complex system.
Complexity of UI/UX design. Same here: if you choose to go for custom UI/UX design services, be ready to pay more.
Business niche. There are projects that don't require special knowledge and skills, so they are comparatively cheap. But unique and complex suites are entirely different.
Developers' location. Offshore development is often cheaper than local. In the USA, Canada, and Australia an hour of software development costs from $80 to $250 – the highest rate in the world.
Custom web apps come with exclusive CMS, well-thought-out design, and thus a high level of complexity. They're often aimed at profit-making or help with automating regular business processes. The development of complex web applications takes up to 6 months of work.
Cost: $150,000-300,000+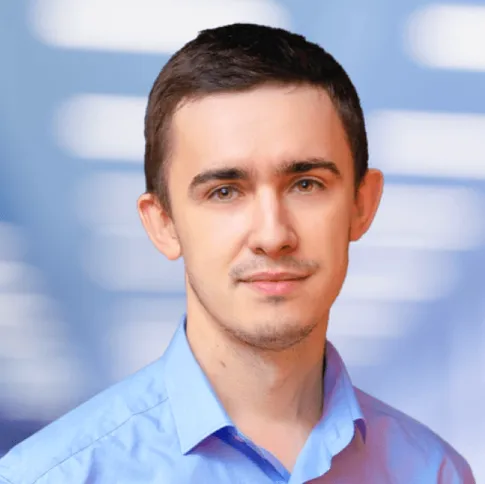 About author
Evgeniy Altynpara is a CTO and member of the Forbes Councils' community of tech professionals. He is an expert in software development and technological entrepreneurship and has 10+years of experience in digital transformation consulting in Healthcare, FinTech, Supply Chain and Logistics
Rate this article!
11096 ratings, average: 4.55 out of 5
Give us your impressions about this article
Give us your impressions about this article
ancygl
25.04.2023 at 04:46
Anjali Chand
01.02.2023 at 08:08
Well done, This blog is very helpful and informative ,keep doing.
kimaya Agatha
28.07.2021 at 14:16
It is a great post. thank you for share your nice post.