Quality Management System for Medical Devices Manufacturers
A B2B SaaS solution that automates document flow and processes needed for the FDA and ISO certification of medical devices' production
Prime Path Medtech™ provided its clients with services via a legacy Quality Management System (QMS). It was built on Quickbase, outdated, inflexible, inefficient, and didn't fit the B2B business model. Our customer needed a fully automated QMS covering all processes and documentation flow of the company's clients.
Goals set to Cleveroad
Replace the obsolete Quickbase-built QMS with an automated system providing transparent workflow, user-friendly UI, and efficient UX
Integrate the new QMS with the customer's Quality control services, retaining all processes, functions, and roles needed for medical devices' certification
Scale business, level up revenue indicators and customer satisfaction rate staying within a limited budget
Solutions we've delivered
From-scratch-creation of a flexible QMS within the B2B SaaS business model. Providing the customer with end-to-end services, including full-cycle software development, consulting, business analysis, and project management
Development of the QMS architecture and modules, considering the whole business context, workflow, and compatibility with FDA 21 CFR 820 and 21 CFR 11 and the ISO 13485 requirements
Development of the entire system by our in-house team, abandoning the Quickbase. Creating an automated platform to reduce manual operations and free up labor. Simplify the system's workflow to level up user satisfaction
Results for the Customer
The QSuite, a flexible, responsive web-based QMS, was successfully designed and developed. Now the company's clients use the system, giving positive feedback about its convenience, flexibility, and functionality
Our system is successfully integrated into the company's services. Using it allows manufacturers to meet the FDA and ISO certification requirements for medical devices and their production
Reduced overhead costs for our customer and its end clients (manufacturers). Increased competitiveness due to lower price of B2B SaaS usage. Enhanced user satisfaction thanks to an intuitive UI/UX and processes automation
Business Challenges
The Prime Path Medtech™ company provides medical devices manufacturers with Total Quality Assurance services, including consulting, research, support, and guidance. It's QMS was inefficient and costly both to our customer and its clients (medical devices manufacturers). The overall UI/UX was outdated, non-customizable, and business logic was heavy and redundant. The old system hindered staff work and mandatory certification, caused end-users dissatisfaction, so our customer needed:
An electronic Quality Management System (eQMS) built from scratch and tailored to suit medical device companies flexibly — regardless of size, organizational structure, and workflow features.
A B2B SaaS solution to check compliance to FDA 21 CFR 820 and 21 CFR 11 and conformance to ISO 13485:2016 and MDSAP for manufacturing and global marketing of medical devices.
An intuitive automated QMS with smooth UI/UX that allows the company to simplify complex interconnection of roles, accesses, relationships, and tasks, reduce overall exploitation costs, and improve user interaction with the system.
Project in Details
We have conducted an in-depth analysis, developed a system architecture with sophisticated business-logic and roles structure, and created a SaaS solution from scratch
Business Architecture
The QSuite Business Architecture was designed considering the requirements set. Among them are an adaptation to the workflows of any user company, support of all Prime Path Medtech business needs, and automation of routine daily activities within the system. The Business Architecture is designed so that any QSuite user can easily perform the actions as a part of the process required for FDA/ISO certification. The business logic's core (documents and records) is completely customizable.
We have developed a role-based access control (RBAC) with the roles of Super Admins, Admins, and Users. RBAC and the cascade of static permissions fit the business model of the customer and its clients. Admin is the same as Super Admin, but only for chosen Organizations: it has full access permissions to provide them with support and system management as part of Customer Service. Users' permissions can be configured to the company's structure and hierarchy via settings on User groups level.
We have created core logical modules, features, and logical layers such as management of Documents, Actions, Training Records, and Human Resources. We've organized an individually-oriented consulting to provide more value for our Customer. It included deep business analysis on all levels (from Business Goals to Non-functional Requirements) and our internal focus group consisting of top specialists trained for this project especially.
Product Essentials
Core modules and functionality peculiarities, revealing the solution's essence The description of the business logic, user experience, and features of organizing data flows
Development in Detail
We've conducted two phases within the project: Discovery and Development. In the Discovery phase, we've assembled a team of a project manager, business analyst, UI/UX designer, developers, QA, and DevOps engineer. They had to bring the idea to the prototype. We've converted it into the final product in the Development phase, meeting the industry security and quality standards. A Development team consisted of a project manager, business analyst, UI/UX designer, developers, QA engineers, tech leads, and solutions architect.
The RBAC is implemented using a server application located on the application layer. Our Certified DevOps Engineers performed advanced configuration of AWS S3 storage server. This solution allowed us to restrict the direct access to all QMS documents and define their customizable accessibility and editability depending on user roles. Thanks to a responsive web application, users can access the system with widescreens and mobile devices.
Due to the system's modular architecture that we've used, all the requests from the client applications are passed to the API gateway and routed to the corresponding module for processing. Calculation results are stored in the database. The solution uses 3rd party services for messaging and PDF generation and is hosted on the AWS infrastructure.
The extra business value for our customer was generated thanks to individually-oriented business analysis and project management consulting we provided. It allows us to implement the UI/UX improvements (based on internal focus group sessions results) and extra services of help-content creation that distinguish the system from competitors' products.
Technology stack
Tools and solutions are selected and used, considering the requirements of the customer and the UK healthcare industry
Results Obtained
We've successfully designed and developed a flexible, responsive web-based QMS and integrated it into the customer's services and business model
Total reduction in gross customer's expenditures by 20%
It was made possible thanks to abandoning the Quickbase-built QMS in favor of our solution. The new QSuite system allowed Prime Path Medtech to optimize prices on B2B SaaS usage for end clients and increase competitiveness
Improvement of services for tracking certification flow
Our QMS allows manufacturers to decrease time for auditing and approval and meet the FDA 21 CFR 820, 21 CFR 11, ISO 13485:2016, and MDSAP requirements for medical devices and their production
The increase of customer satisfaction rate several times over
The system linked all entities, the processes became automated, transparent, with improved ergonomics for all users. All Prime Path Medtech clients have migrated to the QSuite and are working in it, enjoying smooth UI/UX
Our client say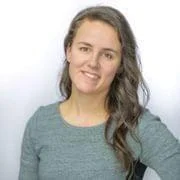 Project manager at Prime Path Medtech™
''We are quite satisfied with the Cleveroad team and our collaboration so far. We especially appreciate how they maintained the communication. The team was constantly in touch with us and available at each step of the process.''
Start growing your business with us