Get a Minimum Valuable Product to collect first feedback, validate assumptions, and pitch your idea to investors.
Benefits of MVP
Idea validation
Ensure idea viability without investing a lot of money in developing a full-fledged product.
Quick time to market
Release your product faster than competitors adding just enough features to be usable by early customers.
Market exploration
Launch the MVP on target markets to test waters, identify weak sides, and continue development making informed decisions.
Pitch effectively
Stand out from idea-only startups and get noticed by applying to investors with a working MVP.
What steps to take before MVP development
Prepare the ground for your product's MVP before getting to the development.
01
Do market analysis
Ensure there's a demand for your product on the market and identify your short-term and long-term goals.
02
Formulate value
Gather and analyze all product ideas to make up the value proposition out of them.
03
Determine user flow
Consider how customers are going to use your product to come up with an intuitive flow.
04
List MVP features
Include only vital features to the list for MVP development and identify the ones to develop later on.
Our awards
Leading rating & review platforms rank Cleveroad among top software development companies due to our tech assistance in clients' digital transformation.
Clutch
Top 1000 Companies Global 2020
AppFutura
Top Custom Software Development Company
Extract
Top B2B Companies Global 2020
Goodfirms
Top Software Development Company
Clutch
Top B2B Companies Unite States 2019
Wadline
Top Web Developers 2020
Our clients say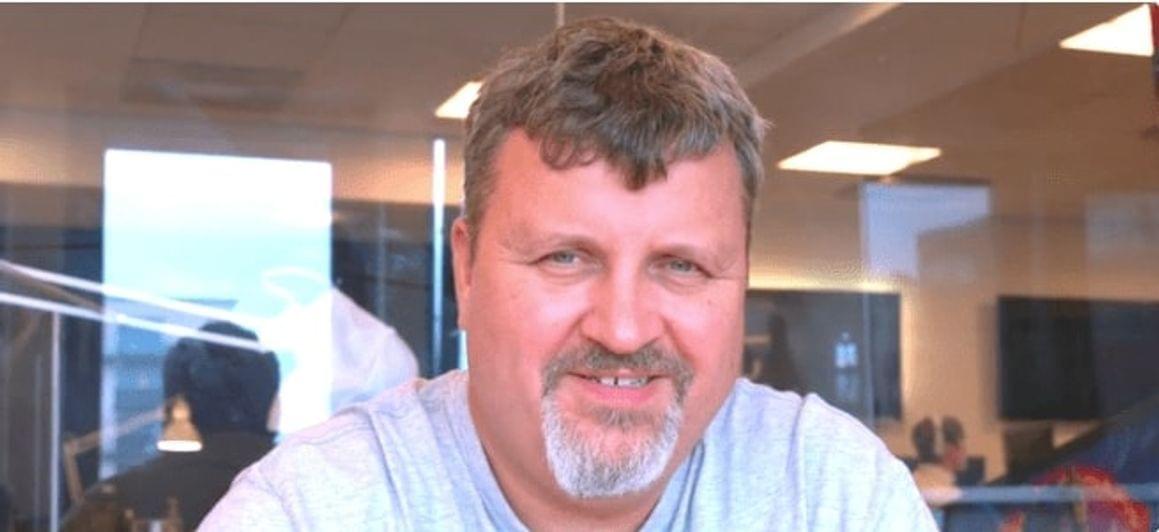 Henrik Loop
CTO at Blockbuster, TDC
"We're very happy with Cleveroad. They seem to work in the way that we do, and we have a close collaboration with them. Every day we talk to the developers and outline what needs to be done."
Read more
Our industry expertise
Our experience along with the knowledge of industry-specific tech and security standards are what give us enough power to build software of any complexity
Recent project
Mental health app created to help people with depression.
The HealthTech industry is experiencing a startup boom. That's why our team offers MVP development for startups to help them enter the market faster and achieve desired tech results.
Got any questions or concerns? We'll answer them and tell you more about the product development workflow at Cleveroad. Also, We can help you draw up a list of MVP features.
Let's talk about your MVP
MVP development process
We follow a time-tested methodology to build a working MVP following your product vision and market demands.
We build exceptional native apps with Kotlin and Swift for Android and iOS, respectively. Besides, we provide cross-platform app development services on Flutter to deliver apps that work great on both platforms.

We deliver highly scalable web solutions using Angular and MySQL that comply with your business goals and needs. To achieve over-the-top scalability, we bound the web solution with AWS cloud architecture.

PWA development

Website and web app creation

Responsive design

If you're a brave startup with an idea and you want to test waters, we'll help you bring it to life. As a software engineering company, we have in-depth experience in creating MVP projects to reduce time to market.

Any software product requires an eye-catching design, and our UI/UX department can help you with it. We only use the latest design practices and techniques to meet business needs and deliver your vision.

Sketching and wireframing

Prototyping

Mockup creation

Hiring IT specialists can take a lot of your precious time. We provide staff augmentation services to expand your team with top-tier members. Acquire our iOS, Android, and Web developers, DevOps and QA engineers, UI/UX designers in no time.

Dedicated team

Team augmentation

Temporary and long-term extension

Product testing is a vital stage to roll-out bug-free software. Our Quality Assurance engineers run functional and non-functional tests to make sure that your app works as intended and no bugs will appear in the future.

Functional testing

Non-functional testing

As an agile-oriented company, we're glad to share our vision with other enterprises. We provide top-notch DevOps services for companies that struggle to optimize and automate their development and operation processes.

Cloud Infrastructure services

CI/CD services

Cloud cost optimization
This phase is designed to finalize requirements, identify pitfalls, and craft essential assets for a development team that'll help you cut the costs. It requires close cooperation with you for approving wireframes, a user journey, and reviewing functionality in the specification.
Staff:
Business Analyst
Project Manager
Solution Architect
UI/UX designer
QA engineer
MVP delivery overview
See the results of MVP development we've done for one of our clients to build a mobile app for Android and iOS.
Project idea
Occaz helps users check a used car's state before buying it. With its help, customers can assess the engine's technical condition and take a look at the car's interior and exterior.
Target audience
Users from France looking to buy or sell a car
Features
Car inspection reports
PDF template generation
Transferring car ownership
Purchasing a used car warranty
Project status
Ongoing development
Results
2,500 installs in the first week
Certifications
We keep deepening the expertise to meet your highest expectations and build even more innovative software
Questions you may have
MVP stands for a minimum valuable product. It's a product with just enough features to be usable by first customers.
MVP stands for a minimum valuable product. It's a product with just enough features to be usable by first customers.

For Uber-like apps, the MVP feature would be connecting drivers to riders in the area. According to this model, the app comes without handy features like arrival time estimation and cost-sharing just because they would take more time to develop and release.
Whenever you have an idea for a startup that you want to pursue. Almost every big company you know today started with an MVP. Facebook, Airbnb, Twitter, Dropbox, Uber, Spotify, you name it.
Outsourcing is often the only option for idea-driven startups without a big budget.

First of all, outsourcing helps startup owners avoid long and costly hiring (not talking about office-related expenses).

Secondly, it helps to save money by choosing a company with affordable hourly rates. For example in Ukraine, the average hourly rate that software development companies charge is between $37 - $50. In the US this rate ranges between $100 - $180.
Because it helps you with the following:
Validate idea without spending a fortune
Achieve quick time to market and spend less money
Collect feedback from early users to make informed decisions
See how market responds to your startup to correct the strategy
Create effective pitches thanks to a working product
Start growing your business with us