5 Success Stories: Messenger App
Can you imagine a day without messenger apps? A week? A month? It is difficult to find someone who doesnt use at least one of them. The majority of the fans of mobile apps have downloaded two or three applications for instant messaging. What is a secret of the popularity of messenger apps? Why more and more people are getting involved in this global obsession? In this article, we will cover this issue.
There is another important point in terms of mobile app development. Building an instant messenger becomes an idea for a startup in increasing frequency. The question is why? And it's not a secret because, at first glance, everything is clear. They are popular, they are recognizable, and success stories of their creators impress and excite the minds of people wishing to be placed on the Forbes list. So why don't you create your own app?
But how to become so cool? How to find a strategy that will definitely bring the success? It is a more difficult question. Get ready, today we will give you a big portion of inspiration.
We have prepared for you five of the most soaring success stories of instant messengers. We will find out why each of them is so popular and how a team of their creators could lead them to the top.
So, lets get inspired together. Five the most awesome stories of the best instant messengers.
WhatsApp
Well start exactly with WhatsApp if you like. Remember how featured was the story of the Facebook acquisition of WhatsApp. They have paid for it $19 billion to Brian Acton and Jan Koum. This amount can be called historical. But how these two guys managed to raise the value of their messaging app from not so remarkable $20 million to $19 billion, and about 450 million active users? Let's explore it.
This messenger was created in 2009 by two former employees of Yahoo. After seven years in the company, colleagues decided to quit and have a rehabilitation vacation that continued the whole year. Remarkably, both of them tried to get a job on Facebook but were rejected.
Schticks, which have played a key role on the success road
1. The emergence of push-notifications. On the first stage, the application was very buggy and poorly consistent with the main idea. The key idea was to create an app that could show the status of the user, which you have in your contacts list. Later, with the advent of push notifications from Apple things became better, and the audience of the app began to grow.
2. Registration via a phone number. WhatsApp wasnt the first messenger, but the first and most important thing that has attracted users was exactly the registration via a phone number. It became possible to embody the basic idea - all the people from your contacts list in your mobile phone are a couple of clicks away. Due to this feature, WhatsApp stood out from it's competitors at the time of it's creation. Now this feature is implemented in many messaging apps.
3. No advertising. Another feature of a startup is that it's creators didnt spend money on advertising. They decided to put all the money on it's development and improvement instead. It was a quite untypical behavior, but perhaps it became one of the secrets to success. The coolness of WhatsApp spoke for itself. Users were attracted also by the fact that there was no advertising within the app. And it was one of the fundamental principles of the app.
4. Media exchange. The next rapid progress was the launch of photo sharing. At that time, WhatsApp creators realized that the service may be paid.
5. Acquisition. Why did Facebook decide to put out a huge sum for the messenger? In fact, Zuckerberg has bought a competitor. At the time of the deal Facebook rapidly lost users of the youth segment of the market. These guys needed something simpler, faster, more accessible. WhatsApp got these users by offering them what they really needed.
6. Encryption. The team is constantly working on the confidentiality of exchanged information and improving the technology that protects it. Today, their technology is considered one of the safest in the world.
7. Quality. The team is constantly working to increase the speed, quality, useful features, integration with hardware. It certainly raises the popularity of the app.
For the first four years of existence, WhatsApp has beat all records of the growth.
Recently the number of registered users overpassed 1 billion people. And now Facebook lead the messenger on the way of becoming one of the completely free messaging apps.
Facebook Messenger
Another successful messenger, which well consider is the Facebook messenger which has the same owner. It's interesting to find out how the strategies of two clients from the same team differ from each other.
The idea of it's creation and objectives were different. It appeared in 2011 as a direction of the popular social network in order to make messaging faster and more convenient. Initially, it was just a widget and then grew into a standalone application.
Shticks, which have played a key role on the road to success
1. Name. Theres no doubt that the fact that the messenger grown from a huge social network has given it a head start in the rush for the top positions.
2. Switching to the registration via a phone number. Until 2012, users of the messenger can be only registered via Facebook. Now it's available to use with a phone number.
3. Group video calls. In April 2016, a year after the launch of the video calling feature, high-quality group video calls for up to 50 participants became available.
4. Photo editing. The Facebook Messenger implemented multifunctional photo editor with which users can create customizable images.
5. Bot platform. Today, the popularity of messengers bots is impressive. Perhaps it will be a real rush between the most popular applications in the niche. There is one of the most competitive bot platforms currently implemented in Facebook Messenger.
6. Integration. Due to Messenger Platform, the Messenger can be integrated with a wide variety of other services.
7. Remittances. The application provides a function of transferring money using Visa and MasterCard cards issued by US banks. The procedure is protected by Touch ID or Pin-Code.
8. No matter how fast your Internet is. Facebook Messenger works properly even with the bad Internet connection.
At the moment, the number of active users of Facebook Messenger rapidly approaching one billion, and it is possible that soon we will see a crossing that mark.
Today both teams of that messengers are working to create a function of Messenger for business. This feature will create an opportunity for companies to communicate with their customers via messengers.
Snapchat
We got to one of the main Facebook competitors in the competition for the audience attention. It is Snapchat. It was created in 2011 with a quite an unusual idea. Messages are deleted 10 seconds after opening. Reggie Brown in one of the conversations noticed that it would be great if the photos that he sent to his girlfriend, could disappear after viewing. Evan Spiegel, who heard Brown, decided that the idea was great.
Shticks, which have played a key role on the road to success
1. The idea. Snaps that disappear after several seconds attracted a huge number of young people, especially high school students. Additionally, according to the creators, the idea turns chat in that messenger to something real. After set time the possibility to re-read message will be gone.
2. Re-branding. Initially, the project had Pictaboo name and hadnt popularity. After the first month of work, there were only 127 registered users in the app. After rebranding and renaming to Snapchat, things got better. It took a couple of weeks to have thousands of intrigued users. And then in a half a year, there were a hundred thousand of them.
3. Home screen. Opening Snapchat you instantly get access to a camera of your device. That is, before you look through the feed or messages (what usually happens in other applications), youll be offered to take a photo and send it. Clever move, isnt it?
4. Psychology. There are a lot of psychological reasons why people like Snapchat. Firstly, the main feature to some extent provides protection against the dirt. To some extent because the idea of taking screenshots is still viable. But don't forget about notifications! Secondly, a user feels more comfortable sending the real-time moments to someone.
5. Editor. Snapchat offers a huge number of options for editing photos and videos.
6. Instant response. So it turns out that due to the fact that this is still a messenger, a user tends to send another snap to response of received one. Thus, Snapchat has millions of snaps per day.
Heres an interesting fact. Facebook tried to buy Snapchat before WhatsApp acquisition but the owners have rejected the deal. Then Facebook decided to create a copy of the application, but the product wasnt successful.
The last record of the messengers is the mark of 8 billion daily video views in the application. The daily audience is 100 million users.
Telegram
It is believed that Telegram is the safest of all existing messengers in terms of confidentiality of sent information. It was created in 2013 by Pavel Durov and his brother Nikolai Durov after they left VKontakte created by them. The goal was to create the most secure service for information exchange.
Shticks, which have played a key role on the road to success
1. Encryption. This is the most attractive thing in this messenger and it's strongest side. Encryption methods of Telegram yet have a leading position in the market and set the pace for the development of other popular messengers. Now encryption is a trend and accordingly Telegram is on the crest of the wave.
2. Privacy. The creators of the messenger say that it was designed for people, not for compiling databases. Thats why they say that it will never be sold. Privacy is the main thing for Telegram.
3. Clear strategy. The team of the application stay focused on their top priorities. They don't try to cover the whole ground. It plays an important role in the users choice. Therefore, a lot of them prefer this practical and convenient app.
4. Bots. Telegram Bot platform is one of the most advanced and high-quality. The team of founders strongly supports and encourages the development of bots to create quality products for messengers.
5. Channels. The hallmark of Telegram are channels. With them, you can broadcast your thoughts, interesting links, multimedia, whatever. Unlike public chats where subscribers can only receive the information but there is no ability for them to send a message.
It is worth noting that there isnt a feature of voice or video calls in Telegram but it is not a priority for the team of the app.
Viber
Viber was founded in 2010 by four Israeli and Belarusian partners: Talmon Marco, Igor Magazinnik, Sani Maroli and Ofer Smocha as a competitor to Skype. When traveling, Talmon Marco faced the fact that in places with bad Internet connection Skype becomes almost useless. So he had the idea to create an application that would deal with this problem. In 2014, Viber was sold to a Japanese company Rakuten for $900 million.
Shticks, which have played a key role on the road to success
1. Stickers. A loooooot of stickers. For Viber, they are the main monetization strategy and one of the main advantages over it's competitors. They were one of the first to implement this feature and they made it in the most attractive way.
2. The quality of calls. One of the most powerful features of Viber are voice and video calls. It was exactly that feature which has brought the largest number of users to the application. The fact that calls are high-quality and free couldnt stay unnoticed.
3. Viber out. With this service, you can call any phone number in any country. The service immediately attracted the attention of users and affected the growth of the popularity of the messenger.
4. Remittances. Viber also relies on one of the new features for the messengers - sending money between users.
Now there are about 2 billion messages sent everyday day and approximately 1.5 billion minutes of calls via Viber. About 250 thousand people daily download this app.
How to make your own app?
These five inspiring stories prove once again that the most successful strategy when creating mobile applications is not to be afraid of crazy ideas. The experience of leaders is certainly important and should be a kind of instruction for you. But what is more important for your product is to be fresh and unique.
It is extremely difficult to create something absolutely unique when it comes to messengers because the number of applications is really impressive. But is there something impossible in the world ? Is there anything impossible for the person who really wants something? I guess, you know the answer.
So if you have a very rational or completely crazy idea to make your own app contact us. Together, we will bring this idea into a really outstanding product that can get it's place in the top.
And not to miss the new pieces of inspiration and useful information subscribe to our new articles. We love sharing with you the most valuable things.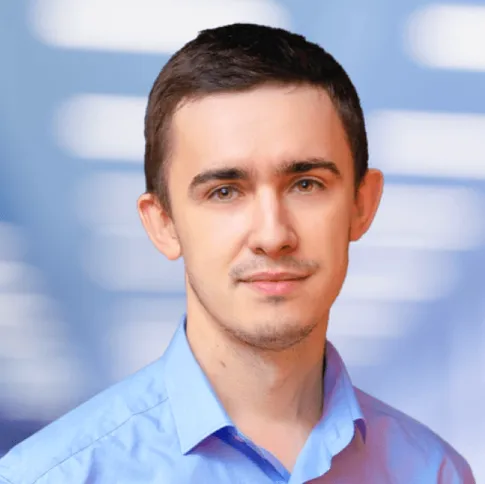 About author
Evgeniy Altynpara is a CTO and member of the Forbes Councils' community of tech professionals. He is an expert in software development and technological entrepreneurship and has 10+years of experience in digital transformation consulting in Healthcare, FinTech, Supply Chain and Logistics
Rate this article!
3574 ratings, average: 4.86 out of 5
Give us your impressions about this article
Give us your impressions about this article