Things to Consider When Building and Managing Cross-Functional Teams
Having a great idea is only one step towards an ideal project. Second crucial thing is hiring and managing professionals who can turn your ideas into reality. Here you can face the important problem: how to choose right organizational structure in order to get the best value for money? One of the most interesting solutions is hiring cross-functional project teams.
But we'll be honest with you - CFT is not a magic squad which can bring you profit at once. Harvard Business Review states, that only 25% of CFTs meet their goals.
Even though the statistics aren't so positive, most companies now shifting from department hierarchy to CFTs. We'll try to puzzle out why companies choose this option. And if the cross-functional team leadership is on your shoulders, we will tell you some secrets of how to manage teams of various specialists.
What is a cross-functional team and why it's advantageous
The cross-functional team definition is quite simple it's a group of specialists from different departments working together toward a common goal. They collaborate with each other to make a high-quality project in a short time.
Here is a schematic structure of functional and cross-funstional teams
Let's consider one of the common cross-functional team examples. You came up with an idea to make a website. For this purpose, you form the team of a requirement analyst, a PM, a QA engineer, web developers, and a UI/UX designer. These specialists work on this project together, constantly keeping in touch with each other.
After reading introduction you could think: 'So, if it's a big chance of CFT to fail, why should I use it in my work? And why more companies start using CFTs instead of standard department hierarchy?'
Here are the key reasons why you should build CFT:
- Less time - less money
The key cross-functional team advantage is that such a team tends to work faster comparing with siloed departments. While the staff is divided into departments, each department works on the particular task and then just hands-off work to the next one. So other people working on the project need to wait. In case something is unclear, they schedule meetings to answer all questions. Meetings and hand-offs take a considerable amount of time, and as a result, additional costs for product development.
In CFT all arising questions are solved as the work proceeds. It enables faster communication and eliminates hand-offs. So companies that use cross-functional teams shorten costs for product development.
- Innovative ideas
The CFT gathers experts with various skills and knowledge. This diversity is profitable for staff collaborating with people who have different skills and background motivates and makes team members think outside the box.
In turn, employees suggest new ideas on how to improve workflow and leverage right resources. They share previously gained knowledge of both strengths and weaknesses of their department and use this information while working on the project. At this point don't be afraid of confusions and conflicts new ideas are often born on arguments.
The main differences between siloed departments and cross-functional team
- Dealing with complexity
The cross-functional team appears to be a good choice when working on a complicated project. As stated earlier, it is characterized by faster communication. A lot of questions arise in the process of developing a complicated project, so fast problem-solving is crucial. Moreover, cross-functional teamwork helps professionals of different areas understand the larger picture of the project and see the problem from another angle.
- Professionals to accomplish a particular task
Find out the main reasons why Americans choose Ukrainian developers
- Sense of responsibility
Being in touch with each other, team members understand how their own deeds impact everyone else and hence feel responsibility for their work. They try to make a better decision for not to let the team down.
Cross-functional team challenges you may face
To save the team from failure, it's essential to detect potential challenges and learn how to prevent them. No matter you outsource developers or bring together in-house staff, same problems can face your team in any stages of development.
There are 4 stages of a CFT development:
4 main stages of cross-functional team development
Forming
You outsource team members or pick up in-house staff and define cross-functional team goals.
Obstacle: Mismatched skills
Sometimes a team is formed from employees with the lightest workload, and rarely with required departmental expertise. So you can cause difficulties from the very beginning because of choosing wrong people.
To prevent that, choose workforce carefully and primarily look at candidate's skills and knowledge. Web and mobile development companies can analyze your project features and then suggest appropriate specialists.
So, you've already formed CFT containing right professionals and built a right structure. But work can remain deadlocked. The reasons are unclear goals and misplaced priorities.
Set clear goals for each employee, share detailed information about idea and resources you have, set a deadline for the project. Each person must know what areas are assigned and who is accountable for them. Don't forget to pay attention to the importance of project employees working on. Managers also suggest uncovering employees' personal motivations. Just ask why they choose the field they work at. It can help understand how to keep them motivated.
Storming
It is the most challenging stage when you work with cross-functional teams.
Obstacle: Misunderstanding
The diversity of workers' experience and interests can also lead to misunderstanding and, as a result, lack of communication. A team building training, when all employees get to know each other better, helps reduce misunderstanding and get on track with others.
On this phase conflicts among employees are inevitable. Especially, when the cross-functional team is relatively new. As stated previously, conflict can positively affect a team and lead to generating ideas. It's constructive conflict. Destructive conflicts fall out of control and escalate into serious scandals. In this stage, careful monitoring of the team can be needed.
To prevent serious conflicts you should take actions before they happen:
Organize conflict resolution training, which improves consensus building and listening skills.
For better cross-functional team collaboration, co-locate team members.
Take a closer look at each team member who attends to bring a sensitive ego to the group? Such personalities always stand on their own and don't want to hear to other team members.
But what to do if the conflict has already happened? In this case, key action is stopping conflict before it can grow. Don't run away from conflict, and you will make your worker generate new ideas through discussion. Before talking about conflict, both sides of it should cool off.
When everybody calms down, get the whole information about the conflict. Not only differences in opinions, but also misinformation and misunderstanding can lead to conflicts. Listen to both parties of the conflict carefully and refrain from jumping to conclusions. Then let team members explain their stance and suggest ways of resolving this situation.
Specialists in web and mobile app development services advise breaking team members into smaller groups and giving them an opportunity to freely discuss the problem. With the help of this step, team members can move forward mutual understanding or agreement. Discuss in a whole one more time, try to find compromise and than make a final decision. After the conflict is over, compliment workers for their contribution to solving the conflict.
Norming
During this phase employees really get down to business. Objectives are defined, everybody clearly knows what to do.
One team member can sincerely fulfill his or her responsibilities, while others may not. Pay close attention to each team member and try to determine, whether all employees do everything they're supposed to do. Then chat in private with the person doing nothing and try to find the reason for such a behavior.
Performing
It is a final stage when the team is dedicated to completing tasks. At the end of performing stage the project is done. Some experts also single out so-called adjourning stage. The work is done, so team members feel upset because they are going their separate ways.
Obstacle: Failing to live up your expectations
If you established expectations and deadlines, it's easy to identify when they cannot be met. At first, ask yourself, whether this expectation can be really met in the time frames you set. If you set adequate deadline and goals, don't forget to check from time to time whether your workers are okay with making everything right and in time.
Reinforce the need for sharing information with you. Some workers can be afraid of telling you that they cannot live up expectations. Occasionally check the progress of the cross-functional group and discuss it with employees. Maybe, someone has low motivation or there are not enough resources. Then discuss with employees what cause difficulties and find the best solution.
Tips on how to manage cross-functional teams
Organize team building training and reward employees for team-oriented thinking.
Don't lash out over every mistake an employee makes. In most cases, team members know what they did wrong and already feeling upset. You can give an advice or diplomatically guide them if they make something wrong, but don't be rude to workers.
Make it free for staff to share their opinion and ideas.
Instead of focusing on the team in whole, pay attention to each employee. Find out each worker's motivation, weaknesses, and strengths. And then set reasonable expectations for them. It prevents many problems with cross-functional teams.
Don't overschedule meetings, because it can interrupt team members from work.
Use special software to manage CFT. It can not only enhance collaboration but also boost team's productivity. This type of software could be of different types: task boards, messengers, tracking apps, etc.
We tried out and selected 6 best software options for you:
Discover best team management software
1. Slack
Slack is a great solution for those who need to constantly be in touch. By creating Slack channels, you can be sure that your employees know the latest information about the project. Employees can talk both in private and public chats, set up reminders and highlight important messages. This app is integrated to Dropbox and Google Drive, so it's easy to share files with everyone. Slack has Free and Paid plans. Pricing starts from $8/month.
2. Fleep
Fleep is a similar messenger which improves cross-functional team communication. It provides the function of scheduling tasks. It integrates with Google Hangouts and gives the opportunity to pin important messages. It has free plan, paid one costs 1/month for one user.
3. Trello
Trello visualizes project tasks on a task board. Team members can split project into small tasks represented like small cards, group them, add files or images and comment each other's tasks. It's has a free plan for personal use and paid plans with price starting from $10/month for one user.
4. Microsoft Project
One of the most famous project tools. It helps to schedule meetings, set deadlines for tasks and streamline your project. But it will cost you a pretty penny from $30/months for one user if working in cloud platform and from $590/month for on-premise soft.
5. Basecamp
Though Basecamp has only essential features needed for management, it is well-known among teams all over the world. It's a good solution for any cross-functional project. It is easy to set up and use. It provides commenting and messaging. Basecamp costs $29/month no matter how many people use it.
6. Scoro
Scoro has a large number of features: to-do lists, reminders, time tracking, etc. With the help of this app team members can report on work progress, budgets and sales performance. This software will cost from $22/month for one user.
Still have questions about managing a cross-functional team? Drop us a line, and we will help you to make a highly productive software development team! And don't forget to hit the Subscribe button on the right to receive the most interesting and useful articles every week!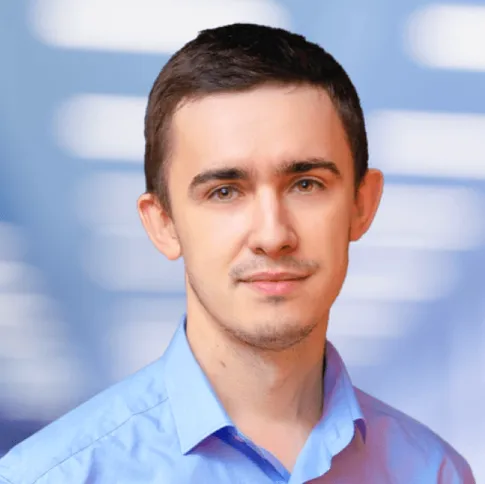 About author
Evgeniy Altynpara is a CTO and member of the Forbes Councils' community of tech professionals. He is an expert in software development and technological entrepreneurship and has 10+years of experience in digital transformation consulting in Healthcare, FinTech, Supply Chain and Logistics
Rate this article!
2449 ratings, average: 4.62 out of 5
Give us your impressions about this article
Give us your impressions about this article