6 Tips on Boosting Revenue with the Help of Loyal App Users
The IT market is growing extremely fast bringing more and more competitors. So, modern consumers are demanding as never before since they can simply hop into another app anytime. In order to avoid such a migration, both businesses and startups should bet on creating a loyal community of their apps' users.
In this article, we will tell you about how to create a loyal community of your app users generating more revenue and show you some strategies applied by the world's most recognizable brands and startups.
Loyal community generates more revenue
Revenue is a very important factor allowing the company not only keeping afloat but also implement new projects and ideas. Creation of long-term relationships between users and a product are much more important than trying to induce them to an instant purchase. That's because 44% of all users do not make any purchases if they have not interacted with an app minimum 10 times. Typically, users make some purchases in 12 days after the first app launch.
Percentage of purchases by the number of launches
Another statistics shows that 75% of users downloaded an app open it once and never come back. This way, app owners be it enterprises or promising startups have abandoned incentivized download campaigns in favor of user engagement and their lifetime value but we will talk a bit later about that.
Challenges on your way to loyal users
As it was already mentioned, more than a half of all users installing an app use it once and then just delete. This way, getting loyal app downloads appear to be the biggest challenge. Achieving of more or less acceptable uninstall rate, requires well-thought strategy as well as lots of efforts directed to the targeting of separate users that are most likely to continue using the product instead of focusing on huge groups of potential users having a fleeting interest in the product.
One more problem is connected with push notifications. Let's take an average smartphone user installing around 26 apps as an example. Considering the fact each of them sends at least one notification every couple of days, it is not surprising that users tend to leave these messages without any attention.
However, this is still the only channel for instant notification and you should definitely use it but with less harm to users. Try to dive deeper into your users' flow to single out an appropriate time to notify them and make the content of your notifications helpful rather than interrupting. Remember that off the point notifications not only contribute to less in-app content consumption but app removal as well.
To other factors influencing on a loyal community creation we can refer the number of times your product is opened, the frequency of it's usage, the times spend in there, and customer lifecycle.
How to engage and retain app users?
It is high time to refer to engagement as one of the most effective ways to increase your users' loyalty. Engagement of customers opens doors for brands and businesses to interact tightly with their users. That's why engagement is considered to be one of the top metrics in app marketing.
With it's help, companies are able to encourage their users to certain actions, for example, to bring social referrals or rate an app on App Store or Google Play. In turns, it leads to increased downloads and new users that can go through the customer lifecycle.
Let's consider several useful tips influencing overall engagement and retention rates.
Performance
The modern users have not used to wait too long. If the load time of your app exceeds their expectations or they face some issues the risk for your app to be abandoned rises dramatically.
First Time User Experience
It is a vital factor since more than a half of all installed apps are deleted or abandoned by users right after the first usage. Such mobile marketing trend as walkthrough tours through an app intended to solve this problem. It makes an emphasis on the app's main distinctive features as well as shows how to use them.
Talking about FTUE, you should not rely on marketing tricks only. The most important thing contributing to positive first impression is a simple and intuitive design that provides your users with a good user experience. So, perceive it as a powerful marketing tool playing an important role in your project's success.
Build simple registration
If to consider the modern registration landscape, you can see that designers and developers over the world try to make it as easy as possible. That's because in the most cases users cannot access an app without having created an account in there. In turn, if it takes a lot of time for new users to sign up, they may just leave even before entering an app.
It is reasonable to experiment with various registration types such as email, phone number, social etc. So, the optimization of a registration process contributes to the increased user base but potential loyal users as well.
Reward your users
In-app rewards not only motivate users to download an app increasing the total number of downloads but also bring some positive changes towards company's loyalty and user retention.
In case there are a lot of users who haven't launched an app for a while, the creation of a reward-based program is able to make them come back.
Example of a reward-based program
Be share friendly
Sharing is a very important tool nowadays. Including it to your app, you should make sure that users have an opportunity to share any piece of content that is present in the app. Nowadays there are so many popular social networks that you cannot add all of them to your app. You should know exactly which of them your target audience prefer using.
Allowing sharing opportunities, you will be able to feel the power of the world of mouth. That's a relatively easy way for getting loyal users. As studies shows, most of the people tend to use the same apps as their friends do.
Become a good listener
Probably the most important thing when building an engagement and retention strategies is to listen to the point of view of your audience. We do not say that your app's further development should be driven by somebody's opinions, no. However, in most cases, there are a lot of valuable feedbacks based on which you can detect your weak points and improve them.
To learn your users' opinions you can not only read the comments on app store page but also use a so-called Net Promoter Score surveys. They allow to ask users about their opinion right in the app.
In-app Net Promote Score example
The loyalty strategies of well-known brands
The world's most recognizable brands have joined the world of mobile app development and marketing a long time ago. Having marketing oriented in the physical world it took them a while to find their way to generating loyalty in digital spaces. As a result, they have provided themselves with revenue and their users with cutting-edge experience.
Starbucks
According to Bloomberg, after Starbucks went digital in 2006 a big amount of it's revenue started shifting to mobile payments and in 2016 reached 21% of total earnings.
The point is Starbucks has introduced a loyalty program called 'My Starbucks Rewards' allowing users to load money there and get points when used.
The Starbucks app itself has also several interesting features. For example, users get exclusive deals and can pay for such goods as bakery products or coffee in advance even not reaching the store.
The company's app not only lets their customers to consume more conveniently but also generates an army of loyal users providing them with the reward system and a unique experience.
My Starbucks Reward interface
Nike
If the core marketing strategy of this company in the 90s was in sponsoring athletes like Michael Jordan, then with the arrival of digital era things have changed dramatically.
You may also watch the following video to learn how to develop your own fitness app:
The first Nike's app was developed in 2006. Since then they have developed several more apps but all of them are focused on athletic community. These apps help them to keep an eye on their progress and giving an opportunity to share it with friends.
Altogether, apps from Nike have a user base consisting of over than 28 million users. Instead of rolling out one more mobile commerce application, they have implemented solutions that are not only useful for their target audience but collect precious information about user base to the company.
Sephora
Beauty retailer Sephora has powered it's app with an interesting feature. It is called 'Product Try-On' and allows customers to try the products proposed by this company on their faces.
By means of augmented reality for business, this company has managed to give their customers exactly what they need decreasing the total number of returns and increasing both digital and physical sales.
On example of these companies, we can see how it is possible to create an app that engages users and drives additional revenue through the cutting-edge marketing. They have managed to get brand loyalty in this way and proved once again the importance of digital presence in the modern world.
In case you are looking for a reliable partner to build your own product - contact our managers. Also, do not forget to subscribe to our newsletter to keep up with our latest posts.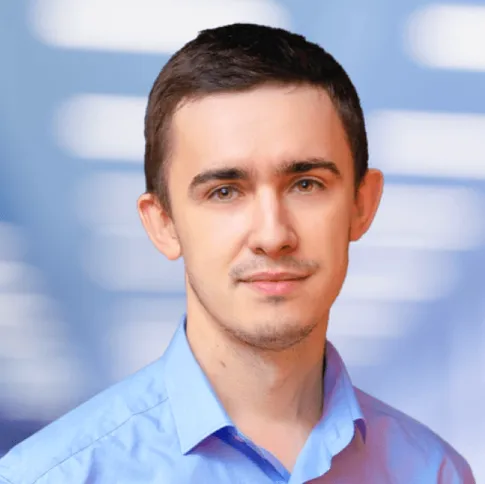 About author
Evgeniy Altynpara is a CTO and member of the Forbes Councils' community of tech professionals. He is an expert in software development and technological entrepreneurship and has 10+years of experience in digital transformation consulting in Healthcare, FinTech, Supply Chain and Logistics
Rate this article!
3874 ratings, average: 4.96 out of 5
Give us your impressions about this article
Give us your impressions about this article