Top 5 App Store Alternatives for Android: Does the Game Worth the Candle?
After the development is over, every developer or entrepreneur start thinking about the ways of how to promote and where to place the final product. Nowadays, Play Store with it's 2 million of available applications is considered to be the most popular store for Android apps. However, you are free to choose an app store alternative with less competition.
In this article, we are going to consider the advantages and disadvantages of alternative markets to place your application. You can also find out whether they are really helpful for your business if you're use mobile app development service(or going to).
How can alternative Android app store be useful?
In contrast to Apple that allows using only it's native app store, Google provides a freedom of choice. So that, users may choose where to download apps from. There are a lot of reasons why you should publish your app on alternative Android app stores.
In other stores, the conditions can simply be more beneficial and it may appear much easier to hit the top 10 list. Since Google Play contains over 2 million apps, the chances to see your app at the top are pretty low because of a great competition in any niche. By this very reason, it is easier to become an app of the day on alternative app stores. Moreover, there is a widespread problem when the new apps are lost among gigabytes of other ones, so that users may even not to find your product.
If you have no time for reading, you may watch our related video:
Also, Google has some restrictions. For example, some apps can be unavailable in certain countries.
Finally, there are some problems connected with localization. Sometimes it is hard to find the localized application for some regions. One more plus of alternative play store is that some of them support users from various countries separately and may offer already localized apps.
Android app store alternative - advantages
The main risks and problems connected with Google Play store alternatives
Probably the main issue of an alternative to Google Play is related to security. Some Google store alternatives declare the same protection level as Play Market has, while other cannot provide their users with a secure ecosystem for different reasons. However, it is worth mentioning that even on Play Market takes place some cases connected with malware software that was stealing users' personal data.
Another problem is connected with the bad user experience. I am talking about those alternatives to Google Play store that contain pirated app versions along with malware software. So, you can be under a threat of cyber attacks and other connected issues. Furthermore, your users may get the newest app's version with a delay.
It is understood that nowadays alternative Google Play stores are hardly serious rivals with Play Store. However, they are kind of perfect sources for getting additional users. Not to mention the benefits for PR and marketing. So, there are lots of Android alternative stores with their own advantages and disadvantages. Before considering them as additional markets, we suggest you take a closer look.
Alternative app stores risks
Best Google Play alternatives
We are going to present you top 5 leading Android alternative app stores of 2017 according to Slant ranking.
F-Droid
F-Droid is an alternative Android store containing free and open source software for Android.
Apps on F-Droid store are free or open source
F-Droid is the uncommercial organization so that any volunteers are welcomed to help in service development. This fact inspires trust to this Android Play Store alternative since users know that there are no secretive software or masked monetization
F-droid Android alternative market conducts the compilation of all the packages by itself that increases level of security and users' trust
This Google app store alternative have no comments, rates, number of downloads and even screenshots
Apps are presented identically, so it can cause some problems related to checking the product's quality before downloading it. From the other hand, all the descriptions are objective since written by F-Droid mobile developers. This alternative Android market has a relatively small number of apps. That's because of store's policy of publishing free or open source projects only which repel many companies
Absence of automatic updates provokes the necessity for users to do that manually
F-Droid store application is multilingual
F-Droid alternative app store interface
Aptoide
Aptoide Play Store alternative app does not force users to register. There, users are able to create their own stores consisting of Android-based apps and share them with the friends. This means that users may share apps and games that are absent in other stores.
Everything is absolutely free
You may adjust targeting depending on the country that allows increasing your ad relevance as well as a number of clicks
This alternative Play Store for Android guarantees the ecosystem that is free from any malware
Huge client base consisting of over 120 millions of unique devices with Aptoide alternative store aboard
Aptoide alternative app market counts over 350,000 applications and there's a place for those who are going to turn to [Android app development services](internal:https://www.cleveroad.com/services/mobile-development/android) soon
The store offers to publishers a software allowing to publish as well as monetize their apps without undue efforts
Aptoide alternative app market created a program intended to help their partners in adjustment and managing their own stores
Aptoide provides the open source version of it's store
This Android market alternative is translated into more than 40 languages
It is used practically in every country, even where Google Play is forbidden or restricted (e.g. China, Iran)
Presence of pirated apps that were stolen from other stores where they are paid ones
Aptoide alternative app store interface
1AppMarket
This alternative Android app store takes the 3rd position in this rating. That is the rapidly developing source which has definitely found it's admirers. Developers love this store due to the ease of usage and a high downloading speed that distinct 1AppMarket from many other alternative app stores for Android.
High speed of downloading
Presence of a portal for developers where they are able to download their apps to 1AppMarket Android alternative store
Free apps only
There is no malware
Present in many world's markets
Since the store is still growing, there are not so many apps as desired
1AppMarket alternative app store interface
LG SmartWorld
As you may have guessed from it's name, this Android app market alternative is mainly focused around LG devices.
Perfectly optimized for interaction with LG devices
LG Smart world alternative Play Store recommends a content for users based on gender, age or device model. This fact allows searching for personalized apps based on users' preferences
Support of credit cards as well as PayPal for payment
Oriented on LG devices, so it is quite hard to install this store on any other smartphone
LG SmartWorld alternative app store interface
Amazon App Store
Amazon alternative app store is intended for Amazon's devices. However, any Android user may adopt this store.
Amazon alternative Android store checks applications before they are published that means the security level is high
Convenient to use since a lot of people already have Amazon account
Applications that were installed from Amazon App Store will stop working in case the store itself was deleted
Lesser amount of apps if compared to Google Play Store
Apps placed on Amazon alternative app store are updated slower. That's because Amazon uses unpopular method of checking in order to guarantee products' quality and malware-free
Cumbersome interface for developers
Amazon alternative app store interface
It is worth to single out the Chinese market where Play Market is forbidden. So, there are a variety of local alternative app stores for Android with a huge amount of users. If your product is oriented to the Asian market, we suggest you take a look at such app stores as Xiaomi, Baidu, Meizu.
As you see, there is no obvious answer whether it worth to publish your product on alternative Android app markets. There are too many project's peculiarities should be taken into account before making a positive or negative decision.
Whatever, you should work hard in order to take leading positions in both Play Market as well as best alternative Android app stores. Our team is glad to help you in coping that task. Contact us to get your free consultation.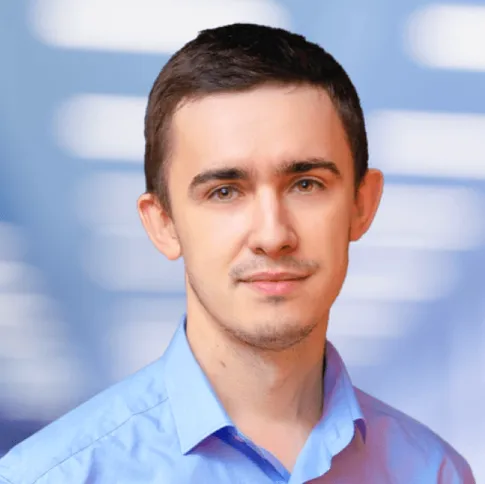 About author
Evgeniy Altynpara is a CTO and member of the Forbes Councils' community of tech professionals. He is an expert in software development and technological entrepreneurship and has 10+years of experience in digital transformation consulting in Healthcare, FinTech, Supply Chain and Logistics
Rate this article!
4024 ratings, average: 4.54 out of 5
Give us your impressions about this article
Give us your impressions about this article