Main Rules To Building Your Family Safety App And Putting It On The Market Fast
Thousands of children go missing annually. In many regions of the world, the missing of children became a really serious problem. For example, in Great Britain, one child goes missing every 3 minutes, according to missingpeople.org.uk. A child can simply lose his or her way or can be kidnapped. That is why parental control means very much.
But the safety of all family members matters a lot to everybody. People want their family members to feel safe and comfortable wherever they are. Today there is an opportunity for individuals to see whether their relatives are ok using smartphones. Devices offer GPS features and Internet connection to make this process real. But to do it in a full manner, people need a special app that will provide them with specific features to control and monitor. At this point it's better to contact reliable IT vendor with extensive expertise in family safety mobile development services. They will help you develop a high-quality mobile app allowing you to get profit while solving serious social problem. Stay tuned!
Main goal of family safety app
What does this app represent? In fact, everything is simple. People take care and worry about their children, wives, husbands, parents, and all other members of their family. So they feel calm when they know that everyone feels good, nothing happened to them and they don't need a help. And a special family locator app can help anybody know that there is nothing bad occurred with another person.
Example of family safety app
Also, family mobile apps can provide the user with the capability to control his or her kids' online activity. To protect them from undesirable content and spending a lot of time surfing the web. It can help teach kids to be more disciplined and hard-working.
The definition of such app type is quite clear. If you are a parent, you may think that a kid doesn't need a mobile device since he or she is very young yet. However, safety comes first, right? Now let's study in a more detail all types of family safety apps and their advantages.
Types of family safety apps: challenges they solve
As we noted above, family safety apps can be divided into 2 categories - parental control apps and safety apps. We will pay attention to each category.
Parental control apps
First, let's check particularities of mobile operating systems. For example, if users and their children use Android-based phones, starting from Android 4.3 version it is possible to use profiles with limited access. Parents can customize settings in kid's smartphone and provide him or her with the access only to the apps parents think reasonable. Apple devices offer some similar features. But capabilities of such custom modes in both OS are rather limited. That is where a special iOS or Android parental control app comes to the rescue.
Why is parental control good?
As a rule, apps to monitor child's phone are developed on the basis of a sandbox. Parents can indicate installed apps suitable for kids, and their child can get access only to these apps. Any settings customization is possible only with the password. Access to calls and other paid services of telecommunications operator is also restricted.
Parental control app allows parents to create a special shell for a kid, and a kid cannot leave this shell without a password. This shell is launched automatically when the device is rebooted;
In most cases, ready-made apps already have widely spread websites in their blacklist that are undesirable for any kid. But, as a rule, there are no advanced filters to adjust custom settings, and, in this case, you can order the development of parental control software for iPhone or Android phone from software development company to make the better and competitive product adding special filter;
Restrictions customization in iOS
Some parental control apps cannot function without the connection to the Internet, and it can be more a drawback than an advantage. However, Internet connection makes it possible to update blacklist, and, the most important thing, parents get information about what their child is doing in the smartphone via the online interface in a real-time mode that was impossible in other similar apps. I bet people prefer using such safe family parental control app;
In addition, these apps have one interesting feature more: parents can set time frames when a child has the right to use some phone features like games playing or surfing the web. Besides that, if a smartphone is used by different children, parents can create a personal profile for each of them;
Time frames when kid can use smartphone
And the last type of parental control apps include apps which orient more on saving parents' money than on kid's control. Parents can set lists of contacts the child can call and send SMS. This software also allows parents to receive copies of outgoing and incoming SMS and emails from child's phone. Settings are protected with a password, and if a young hacker will try to crack the password, parents will get the number of boss shots.
So, that was the list of iOS or Android parental monitoring app types you can find in app stores. But, as you can see, all of these apps have certain limitations and, ideally, parents need to use a few apps at once to control their child since one app may not include all the required features you need. In this case, you should think about the development of your own one app that will be created according to your requirements including all useful features.
Safety apps
Safety app means that it helps family members stay calm since they know whether their relative is ok. And we should spell out all types of safety apps that can be useful and attractive for you if you find it necessary to create your own software.
When safety apps are useful
Family locator app that sends notifications about the movement of each family member. Thus, a husband can see the full info about where his wife, for example, has been, where she is right now, and where she is planning to go. The same info the wife can see about

him. They set notifications about relatives' arrival to the specific location or about their leaving this location. In most cases, parents use this app to see the location of their children;
Family locator in your app
Safety apps usually include Panic button as well that the user can push and it will send automatically all his or her GPS coordinates to friends/relatives or emergency service via SMS, phone call or email;
SOS button to report about the emergency
Family tracking app has

the timer that will send one of the

users

the signal after the preset time period that his or her family member or friend needs a help since they still not reached their destination. But before calling the police, users should make sure that the tracked person is really in danger, but not waiting in the traffic jam or staying somewhere talking to a bosom friend;
Also, some advanced safety apps make it possible to use integrated chat system and create a personal chat with family members to stay always in touch;
And the last type of app may seem the simplest in this list since it can send alarm messages only and serves as a family safety alert. But it can be performed in a very easy way - it is necessary to push the power button for a few times or simply shake the phone. To avoid false activation, the sensitivity of shaking can be customized in the settings.
Now then, we could spell out all family safety apps types and describe problems such apps can solve. I am sure it may trigger you to determine what you exactly need and what you want to create. But before you start the development process, it is necessary to determine the features your future app will include.
MVP features your family safety app requires
There are a few special features and tools you will need to use to turn your family safety app into reality.
Geolocation
It is the first and the main feature your kid tracker app will have. Also, using GPS, users can set geofence: they set geographical territory where their child can move. If he or she crosses this fence, their app will send a notification to parents.
Push-notifications
It will be more convenient to create push-notifications and reports that will pop up on the screen of user's mobile device. The user should have an opportunity to adjust vibration signal and sound alarm to ensure that he or she will hear everything. It is a must-have feature in your best family locator app.
Reports about all last activities
Filters
When users choose websites and apps their kids can use, a child safety app should have an advanced filter system that will help users sort out necessary apps and websites by categories or by the degree of potential danger, for example. Anyway, filters are a must-have feature - it will simplify the customization process.
Blacklist
This feature will block all undesired websites and apps or any others resources parents don't want their child to use. Access to blacklist will be protected with the password they will set.
Timer
This feature is a must-have for both types of family safety software. In parental control app, it will play the role of preset time frames when a kid can use the smartphone for playing or web surfing. In safety app, a timer will be used for estimation of the time spent for moving from one place to another. If this time limit will be broken, family members will get a push-notification.
Panic button
With the help of GPS coordinates, panic or emergency button will trigger alarm call, SMS or email, letting members know that their kid/friend/relative is unsafe and he or she needs an urgent help. Also, it is recommended set an emergency phone number as a police service number as well.
Synchronization
If users want to receive all information from the smartphones of their children, you need to create a synchronization feature to let users get all data synced to their smartphone in a family control app. Thus, they will get all the updated info in their app first.
History of activity
It will be a list of actions kids performed for the last period. It will help parents sort out all activities by the time period for last 24 hours or last two days, for example.
History of user's activity
Chat
This feature is more suitable for safety apps. Let users create their personal encrypted family account and use integrated chat system to discuss the latest news.
User profile
All family members should have their profiles to differentiate them in location app for family. No matter whether it is parental control or safety app. It should be possible to create profiles for children to switch between them if necessary.
Based on mentioned above, these features are the main for you to integrate into your app. If you need some additional features, we will be able to help you and add them according to your instructions. By the way, as an option, you can order the development admin panel to customize your app using PC. It will be a more convenient way to control the app, but of course a more expensive.
Potential tools for the development of family safety app
You have studied all features that must be integrated into your family safety app, but what tools can be used to perform it? Of course, it is impossible to list all tools since everything depends on specific requirements. However, there are a few tools that will likely to be used in such kind of app.
Android/iOS Kiosk Mode Tool
No matter what OS you create a child monitoring app for, then you will need to use Kiosk Mode. It is the mode available in all Android version starting from 5.0 Lollipop and in iOS 9 and newer. This mode allows users to block the functionality of the operating system and the user cannot leave this shell. Here you can customize report system: the app will send statistics about user behavior to the server.
Screen Pinning API
This is an auxiliary API in Kiosk Mode that allows parents to pin the user (that is the kid) to your app and he or she cannot leave the app. It will help them restrict all undesirable activities from the side of their children in your child phone monitoring app.
Screen Pinning on Android phone
Firebase
If somebody wants to know the location of their family members and where they go right now, you will probably need to create your own server to do it or make use of the available BaaS (Backend-as-a-Service) like Firebase. Ready-made back-end from Google will make it possible to store your app on Firebase platform regardless of the operating system you created for - iOS or Android.
Firebase is a BaaS for your app
Device Policy Controller (DPC)
DPC is the tool that plays almost the same role as a Kiosk Mode. Using Device Policy Controller, parents will be able to configure devices of their children and installed apps. All restrictions and personal settings for each profile can be implemented via DPC directly.
Multiple APKs and IPAs support
We speak about the mobile app. But it doesn't mean that you may create family safety apps only for smartphones. It can be both tablets or smartwatches, right? So the necessity to use multiple APKs and IPAs support may arise. That means that if you need your app to be created both for Apple Watch and iPhone, you will need to use IPAs support to extend the capabilities of the app and make it functioning on different devices.
Also, developers will need to use many native tools that are contained in SDKs for each mobile OS.
You are planning to order your own software development, but you don't know what development methodology is preferable in your case? Watch this video to eliminate all problems.
What is the Best Software Development Methodology for Your Project?
As you see, you should consider many details if you intend to develop a family safety app. It will take some time and resources, but in the end, you may get your cool family safety app for Android or iOS you dreamt about and distribute it in two versions - free and paid. Paid versions of your app can include some additional useful features, that users of free app cannot make use of.
Well, the development process is not very fast and easy, but our developers know what to do since they are skilled highly enough. Contact us, it will make it possible for your users to save their nerves and not to be overstressed. Moreover, your child tracker app will make a contribution to the solution of a big social problem as the missing of children. We will do the rest. Also, we recommend you subscribe to our blog clicking on the button on the right side - you will get interesting books for free.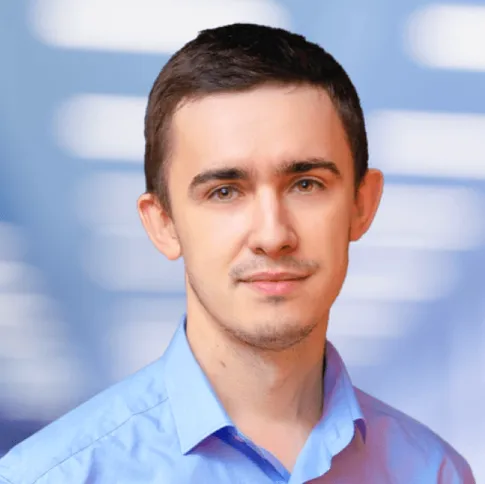 About author
Evgeniy Altynpara is a CTO and member of the Forbes Councils' community of tech professionals. He is an expert in software development and technological entrepreneurship and has 10+years of experience in digital transformation consulting in Healthcare, FinTech, Supply Chain and Logistics
Rate this article!
3020 ratings, average: 4.82 out of 5
Give us your impressions about this article
Give us your impressions about this article