Educational App For Kids: Why Game Development Is A Great Startup Idea
Games rank the first place in mobile app stores as of the beginning of this year. You can look at statistics below to make sure. However, among a multiplicity of apps developed specifically for children, only a tiny minority is devoted to their education. The niche of brain food games for the youngest users is very perspective since parents don't like their children wasting time playing the useless game. They want their kids to learn something new and informative, so the development of new educational games can be a good way to invest your money and get a profit in future.
Perspectives of education niche
According to Statista, in February 2022 Apple App Store is highly popular for downloading games. Even business apps give into gaming apps. It means that it is your good chance to become a new successful participant in this race.
Popularity of games in App Store (Source: Statista)
Educational games for preschoolers or children of other ages bring the nature of teaching, and kids can play while they are learning. And any psychologist will confirm that the best way to teach children is to give them an interesting game. It will be boring for them to do something without gaming.
And, thus, mobile games may play the same role. Parents can get their child interested, whereas child gets familiar with the world - double profit!
Children can play with dolls, cars, cubes, construction sets etc. They can play with everything that surrounds them. And this capability should be used in a full manner to make children perceive everything through your potential game. All children like to play, that is why educational apps for Android and iOS bring the opportunity to teach them something new and they are in demand today.
What are the educational applications types?
Let's consider what types of interactive educational games can be. They can be divided into the few categories as follows:
How-to-code games
Rather a new type of games that makes it possible to teach children how to write programming code. Such game will be presented for children as a game where different animals leave tips regarding the coding process, or it will be displayed in some other way. The main task of coding apps for kids is to explain to children how coding is performed and the logic of this process. Perhaps, little curious programmers will become high-skilled developers in the near future if your game will be a real inspiration for them.
Puzzles
Mobile games for kids where children need to puzzle over some tasks to achieve the end result. This game trains the development of logic, it can help kids learn to find a solution to some problems they may face on their life path. By the way, this type of game will be a good auxiliary tool if kids will start learning how to code afterwhile.
Brain food app to puzzle over
Games for learning
This type is the most popular for downloading and development. Kids can learn something while playing. You can find the best learning apps for kids in both Google Play and App Store. For example, it can be English alphabet, for example, but in a funny design. Also, using voice, kids can pronounce letters and they will be rewarded for the correct answer. Or it can be multiplication table, math tasks, and anything else. You can create a game to let kids learn different foreign languages. Or it can be a game with elements of science like physics, biology and so on to explain to kids how this world is functioning. Something like this.
Kids can learn alphabet and new words with the app
How to make educational games for kids: main steps
Now I will proceed to the mobile app development service stages which educational game developers should undertake. I will elaborate all steps in detail starting from the very beginning.
Focus on your idea
First, you need to think how to involve the child in your game. And you also keep in mind the age of kids you create an app for. Especially if you want to create the app that can be useful for different ages. So, the game should follow three main principles:
The game should always be available. It means that the child should have an offline access to your app. Sometimes It can be connected to the Internet to gain some new information, but the main gaming process should be available in an offline mode;
The game should be vivid and interesting. See the best educational apps for kids in mobile app stores as an example. It should have bright pictures that always attract kids, and it should offer interesting scenario. Kids cannot feel boring when they make an app. The game should catch the interest of kids from the very beginning;
And, the main thing, the game should give useful skills to the kid. He should play and learn, learn and play. And mind that these skills should be practical, that is the child will be able to apply them in his or her life, it doesn't matter whether these are fun coding games or apps for learning English. If you offer a kid to put clothes on a virtual cat, for example, it will be an interesting but absolutely useless skill in a real life.
Choose the platform
Of course, you will need to determine what OS you will make your own educational game for. It can be both iOS and Android, but then the development price will be higher. Therefore, you should make your choice. But if you want to make a free app, and monetize it with advertising or additional paid features, then you'd better create an Android app.
Form the idea and game logic
The main step where you need to make your choice in 'what will be the type of the game?'. Will it be children learning apps or puzzles? It is up to you. But software development company will assist you in it, our project managers can give you a piece of advice on what you need to implement everything successfully. Also, you should determine what the app will do. How it will work, how it can attract, the whole game logic from beginning to the end. Our developers will help you create the right scheme, if necessary.
UI/UX
As I noted above, an attractive design of your app is more than important. Kids should see the app they want to use right now. But interesting pictures and pleasing sounds are not enough. User-friendly navigation is also crucial. Children educational games cannot be full of buttons and icons - kid won't waste their time to understand how your app works. They need to see it as clear as possible.
UI/UX in educational game should as simple as possible
Development process
Developers will create your app, they will give you tips on how to design an educational game in the best way according to your specific requirements, write a front-end, and create a back-end if necessary. Our developers usually show the software after each stage completion to get the approval from the customer or revise something if required.
Testing
It is necessary to test the app accurately since the target audience is not the one who will give you feedback and comments, children won't gain a better understanding of why your app isn't working and lagging, or full of bugs. The app will be closed and nobody will ever launch it.
Simply put, the process of design and development of games for learning or coding is not very different from any other software development. But, at the same time, there are always some nuances that you should keep in mind. Like features that your educational game should include.
MVP features educational game should include
Basic features are the skeleton of any software and MVP features will let your product become the reality. Let's check what basic features mobile educational app will include.
Child mode
This mode in mobile learning games is necessary since when parents give their smartphone to a kid, it is better to block everything apart from the game. So their children won't call anybody accidentally (or not), won't send an SMS, and they won't see parents' personal photos. And nothing won't distract child's attention from the gaming process.
Rewards
Although the game has an educational nature, it should develop a child, but kids want to see the success of their learning. And every correct answer should be rewarded. So you should add different stars, gifts, points that will encourage future young gamers to move forward and achieve new high results.
Rewards in games are important
Voice recognition
For example, a kid is learning the Spanish language, and activation of voice recognition will make it possible for a kid to pronounce letters and words. If he or she pronounces them correctly, they will get ahead the next level and receive pleasant bonuses. Good motivation, right? So voice recognition is a must-have feature in different types of educational games.
Music
You should add a funny background music that will play during the gaming process. It is possible to compose some new melody or add already existing sounds. But don't forget about copyrights.
Detailed game guide
Your game should include instructions and how-to-play guides to explain to all kids what to do, which buttons they should push and so on. Of course, parents can explain their child what should they do, but one of the main goals of the educational app is to provide kids with the opportunity to understand everything on their own.
Do you want to know how we create software? Watch this video:
Development Process at Cleveroad: How We Create Software
Push notifications
Notifications will be triggered when some new levels are open, new bonuses appear, or app is updated to the last version. This information will keep children and parents in touch.
Tap and swipe gestures
These gestures will be much more convenient for kids than some other complicated pinches or expansions.
Google Play Games/ Game Center
If you plan to create an iOS app, then consider to offer the use of Game Center feature as an additional paid feature. In case of Android app, Google Play Games should be offered to customers by default. These additional services will make it possible for children to share their achievements with their friends, compete with each other, show their score sheets and so on.
Google Play Game Services
Some words about app monetization: an educational app can give you many ways to monetize the app. It can be advertising, premium versions of the app, additional bonuses to purchase and so on. Share with us an idea how you want to monetize your app - we will make it possible.
Tools developers may use
Of course, it is impossible to predict what specific tools our company will need to use to create your iOS or Android educational games for kids, everything depends on your individual requirements. But I can just show you what tools may be used for the development of the educational game.
Tools for custom fonts, views, layouts
All these tools can be necessary during the development process of different types of educational games. Custom fonts allow you to add new interesting custom fonts from Android or iOS. Custom layouts will help you place pictures and objects in the way you consider it necessary, and it is possible to locate all objects outside the box, draw something between them etc.
Animator
This framework can be used for animation creation, everything is simple. As the app is created for kids, it is better to fill it with bright animations that will catch an eye of any kid.
Screen Pinning API
This tool is necessary when you add a child mode. It will help block your phone, and the kid won't be able to do something apart from playing. The same tool is used in the development of family safety app.
Firebase or the development of backend
Depending on your app, you should determine whether you need to have your own backend or not. If you don't need to store a lot of files and a large amount of information, Firebase cloud solution will be a very good option for you. But if you plan to have a really powerful app, then it is better to arrange an educational game development with it's own backend.
Unity/OpenGL
OpenGL means Open Graphics Library and it is a programming interface that allows developers to create two-dimensional and three-dimensional objects. It is one of the most popular tools for creating mobile games.
If your app will be a super duper game, then Unity will come to rescue. This game engine makes it possible to create large games both on PCs and on Android or iOS.
Possible programming tools to create an educational app
Cleveroad Proficiency
Cleveroad is an experienced software development company from Central Europe with a great expertise in ensuring a great diversity of tech services and software solutions built from scratch to boost workflow efficiency, solve various business challenges, and get competitive advantages.
Why to choose cooperation with Cleveroad?
We strongly believe that honesty with customers, partners, and teammates is a key to developing top-notch digital products
An in-depth consultation from our Project Managers regarding your project and idea
Fast development process's elaboration meeting deadlines
Sought-after services: software development from scratch and updating, legacy systems' modernisation
A team of professional and certified QA engineers working on your project
As you can see, educational apps for kids is what mobile users need today, there is a lack of such apps, so it is your chance to create a new first-rate game. Our goal is to help your dreams come true and make them real. Having shown the main to-do list, you will gain a better understanding of how to create an educational app. Then it is your turn to contact us and Cleveroad company will make an educational game for you.
Start educational app creation now
Tell our experts about your project concept to find out optimal ways of its implementation
Frequently Asked Questions
Educational games for preschoolers or children of other ages bring the nature of teaching, and kids can play while they are learning. And any psychologist will confirm that the best way to teach children is to give them an interesting game. It will be boring for them to do something without gaming.
Focus on your idea
Choose the platform (iOS or Android)
Form the idea and game logic
Consider UI/UX design
Start the development process
Test the app
How-to-code games
Puzzles
Games for learning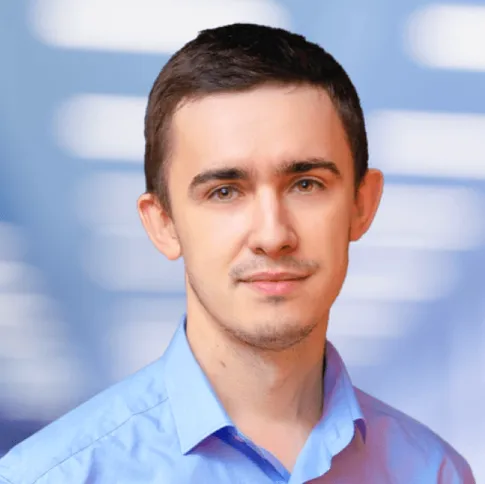 About author
Evgeniy Altynpara is a CTO and member of the Forbes Councils' community of tech professionals. He is an expert in software development and technological entrepreneurship and has 10+years of experience in digital transformation consulting in Healthcare, FinTech, Supply Chain and Logistics
Rate this article!
3750 ratings, average: 4.83 out of 5
Give us your impressions about this article
Give us your impressions about this article