Case Study: How We Created A Web Solution For Fishery
Recently we have demonstrated you our experience in app development for agriculture. But the farming sector is more diverse than that one and is represented by other important fields. Fish farming is one of them. This sector can boast about many interesting technological things you might not have expected to see. You can also get acquainted with the story of agricultural app development.
Considering demand for various fish species and other marine habitats, the fish farming industry is also trying to follow all technological trends. To breed fish it is necessary to build fish farms and create required conditions for them. Unfortunately, sometimes it can be difficult to reach this aim without proper technological tools. That is why the necessity to change it caused the integration of technologies into fish farming.
Whats new in fish farming?
Harvesting and production of aquatic resources are conducted both in wild and in the controlled environment. In any case, various technologies are used starting from handicraft methods to advanced innovations, that include high-tech vessels, equipment, fishing gears etc.
Fish farms of today become connected. It means Internet of Things takes it's position here. Wireless sensor network is deployed for real-time monitoring of vital parameters.
If users know the quality of water, they can prevent any diseases that may affect fish. In turn, it results in the reduction of costs for disease treatment since specialists can react faster before something bad happens. Whats more, as sensor nodes require an uninterrupted power supply, scientists install solar panel and battery in each node. It saves both financial resources and time. Eco-friendly environment comes first!
Technical face of today's fishery
Technologies created within the last decade played a very significant role in fishery development.
Today we can see an extensive use of the following gears:
nets of synthetic fibers;
hydraulic machinery for fish and tackles handling;
electronic devices for fish localization;
satellite equipment for navigation and communication etc.
As a result of technical progress, fishing procedures became more productive and cost-saving, manual labor is constantly replaced with progressive IT technologies.
Apart from modern electronics, it is necessary to consider the competent management, because it can facilitate fish production. Otherwise, if management is weak, it can result in overfishing and environmental destruction. Therefore, information technology should come along with the management system that is engaged in the development of safer and advantageous production methods.
Thus, fishery and a high-class scientific approach to this sphere of the economy are interrelated. And we used our knowledge for the development of the website for enthusiastic fishers. Although this process wasnt easy, we succeeded! Wanna know how? This article will show you!
The story of the website for anglers development
Somebody likes just to consume fish. Somebody likes to breed it. And somebody likes to catch it. Anyway, sometimes all these hobbies can merge into one big project where everyone is able to satisfy his or her needs. Fisheryreports.com website is totally devoted to the issue of the fishery.
Family from Great Britain - father and daughter - have been engaged in trout breeding for a long time. They have several fish ponds in Amport village, England. And one day an interesting idea came to their mind: why not create a fascinating startup for true anglers? Apart from the possibility for fishers to catch fish in their ponds, the startup will help optimize the breeding process. Clients explained to us what they needed to have on their future website, and we started working.
Fisheryreports.com has rather attractive and surprising features:
Map of ponds
You may find all ponds this family owns on the map. It allows to check statistics of each pond, the amount of fish caught per indicated period, and determinate the places where fish biting is the best today.
Ponds map on fisheryreports.com
User profile
Any user can create his or her own profile to make records about a catch return. Since all statistics is indicated on the website, so it will be possible to see the most successful fishers in the top list. In addition, each pond has it's own blog and forum - users write reviews here, discuss their fishing, share experience etc.
Payment feature
Of course, to become one of the anglers on these ponds, you have to pay for this. There is a Buy a ticket feature, where you select the fishery, it's location, and then you make a booking for certain date and time. You can pay via the website by your bank card.
Payment feature on fisheryreports.com
But for extension of your fishing time, there are special boxes nearby each pond where touchscreen and terminal are installed. You can pay either without the card, just entering your card data, by card via terminal or in cash. Such payment system is very convenient.
It is worth mentioning that all gathered statistics allows owners to manage their ponds, they can check the process of catching.
Championship for fishers
Clients dreams were unlimited. Having completed the first stage, we met them and discussed the next stage. In addition to the fishery maps, users registration, and other features, a website should propose everyone to take part in WFFC competition. And not just competition, but for world champion title.
World FlyFishing Championship
WFFC - World FlyFishing Championship - is the largest fishing championship in the world. Best anglers from around the world are striving to participate in it. And our clients decided to make a registration form to apply for participation. Moreover, users can monitor the process of competition with the help of participants cards, leaderboards, the location of championship etc.
Championship in full play
Thus, if you are a good fisher and you want to prove it, you can apply for participation via fisheryreports.com.
Background of the project
As we know, it is impossible to develop any software without the use of the appropriate programming languages and technologies.The tools we applied in the development of the website for fishers are the following ones:
ASP.NET MVC 4. The technology we used for development of web applications. This technology is widespread/popular in terms of .

Net Framework programming platform.

Google Map API. Integration of Google Maps into the website for location of ponds.
Twitter bootstrap. Framework for building a modern cross-browser or standardized interface. It makes it possible to create various elements of interfaces and website grid.
MS SQL Database. The database which was the most appropriate option for this project.
Verifone payment. Integration of Verifone payment systems into terminals.
WPF. Visualization technology. It allowed us to create interactive user interfaces.
Chart.js. The technology for the building of the chart that displays statistics.
Project handover
It took a large number of resources for the development of such large website. But the main thing is our clients were completely satisfied. They told us that if they wanted to add or create something new, they would definitely cooperate with us. Clients build new fish ponds in England, so new maps are coming soon on the website.
We did our best as we usually do. It was one of the examples what we are capable of making in the fishery area. If you are also interested in making something similar, whether it be mobile app or website, we are always at your disposal - contact us anytime. Our developers will consider all your requirements and turn them into reality.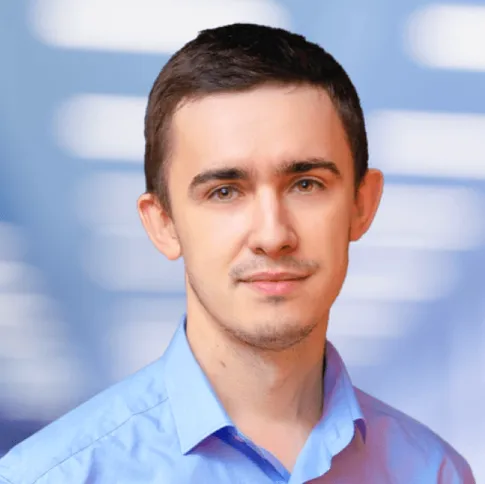 About author
Evgeniy Altynpara is a CTO and member of the Forbes Councils' community of tech professionals. He is an expert in software development and technological entrepreneurship and has 10+years of experience in digital transformation consulting in Healthcare, FinTech, Supply Chain and Logistics
Rate this article!
4283 ratings, average: 4.62 out of 5
Give us your impressions about this article
Give us your impressions about this article