Free eBook: How to Hire and Manage a Remote Team Effectively?
Let's suppose you have a cool startup idea and are searching for a professional team to build your promising product. Or your business requires a breath of fresh air in a form of some tech solution. Or you're standing in front of a remote team without the faintest idea how to manage and control their work.
The point is that you have to make lots of decisions and overcome lots of difficulties every day and whether you run a startup business or a well-established one, we thought it would be great to create something helpful by accumulating our knowledge and experience. So the months of collaborative work of our team leaders, project managers and leading customer support managers, who thoroughly analyzed our past experience and world accepted practices, have resulted in our new eBook "How to hire and manage a remote team?"
The first step to the success of your new website or app is the mobile app development team you are going to entrust it's building to. That's why the right choice is of the primary importance. Current technologies, the variety of tools and techniques allow you to think globally: you are no longer dependant on the local customer and employee base. If you are at the cross-roads whether to hire local specialists or look closely to the world tech talents, it's time to download the eBook for free and evaluate the opportunities.
You know it's never enough to bring talented tech workers together, give them the scope of work and relax while waiting for the result. It's in your power to turn your newly-built relationship into a long-term and scalable one. Smart management along with specific skills and management tools can make your undertaking rewarding.
In the book you will learn about
If you are going to hire remote workers, if you are managing a remote team and want to improve the way you do it, if you want to make remote collaboration smoother and overcome cultural differences, then our free eBook provides the most useful information, featuring:
Popular remote work concepts

Tips about how to search and choose remote tech specialists

Stages of software development

Best practice with respect to remote development team management

Working tools and techniques

Ways to overcome common issues and concerns
Start reading for free
So, read our book for a comprehensive explanation of how to hire top tech talent and manage them remotely. We hope you will find the information given in this book useful, allowing you to build successful relationships within your team that will grow your business and make it prosperous.
Read the free eBook "How to hire and manage a remote team?" to make sure you are making your best foot forward.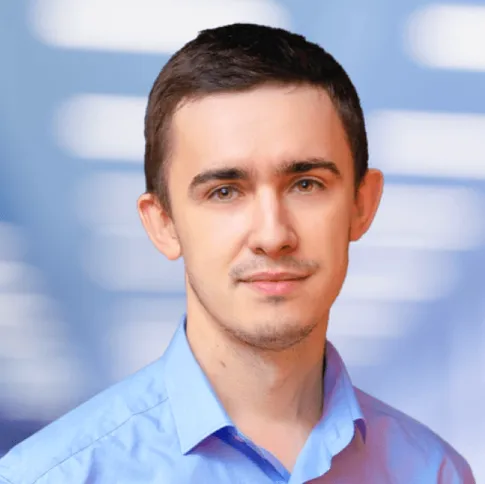 About author
Evgeniy Altynpara is a CTO and member of the Forbes Councils' community of tech professionals. He is an expert in software development and technological entrepreneurship and has 10+years of experience in digital transformation consulting in Healthcare, FinTech, Supply Chain and Logistics
Rate this article!
4363 ratings, average: 4.76 out of 5
Give us your impressions about this article
Give us your impressions about this article