How Much Does It Cost to Develop the Evernote App?
Texting, searching, saving - these are not just habitual words but usual things we do every day. Receiving a huge amount of data flow, we mercilessly exploit our brain for it's filtration. Write an email, make a screenshot, read an article, send a file - this is far from complete list of the things we have to remember on a regular basis. Given that forgetfulness is a natural human trait it would be unwise to rely solely on your memory.
It is likely that this principle was guiding the developers of the Evernote app which has become incredibly popular and won Meffys award in the nomination "Life Tools App 2015". Acting as a personal assistant, it helps you organize nearly each side of your business and personal life.
According to Statista, a number of Evernote users reached the 150 million mark in 2015. Taking into account that App Store and Google Play display 4 and 5 stars rating respectively, it is not surprising that many business owners start looking for custom mobile application development services to create a similar app. How much does Evernote cost? In this article, we are going to find it out.
What is Evernote app
Evernote sets itself up as a mechanism for managing vital information. It allows to create different notes and save them within your account. The types of notes vary from usual typings to handwritings, screenshots, files, etc. Also, you can download various data from the Internet.
In a common notebook, you can work together with your colleagues on a project or share personal data with your friends or relatives.
The application supports chat function so you can talk to your friends without leaving the spot. In case a person does not use Evernote, they will receive an SMS with the invitation to join.
Premium functionality includes importing emails into Evernote, searching in Office documents and file attachments, transferring notes into presentations, scanning and digitizing business cards, etc.
The key feature of Evernote is that users can access their data from any device whether it is a smartphone, tablet, or laptop. That is why you should not take it only as a mobile application. Consider Evernote as an integral system of server side, mobile, and web components. In this article, we are not going to pay attention to the Evernote web development, though. We will concentrate on a mobile app creation.
Dividing all the features into separate groups according to the subscription plans, basic functionality, backend and security peculiarities we will consider the time for their implementation. Well, let's dive into details!
General preparations
Every project starts with the basic steps. They are pretty similar no matter which application you develop, however, their specific and time for implementation depend on the app characteristics. In case of Evernote we get the following figures:
Project description - 3 hours

2. REST API implementation - 12 hours

3. Database model set up - 12 hours
Essential functionality
Here we are going to estimate the basic options. This is a key functionality that you can find in almost any application. However, some settings are tied to the specific of Evernote app.
Registration via email - 4 hours

2. Sign in / sign out options - 4 hours

3. Profile editing - change name, photo - 5 hours

4. Hints and tutorials - 9 hours

5. Push-notifications - 2 hours
in-app chat notifications (you get notified when new message in chat arrives)
chat notification sound (sound alarm with each system notification)
chat notification vibration (device vibration with each system notification)
Search - navigate through your notes in the offline mode - 6 hours

7. Geolocation - 8 hours
add location to new notes
auto title notes with location and calendar event, if available
Basic plan
This is a primary set of options which users get when installing Evernote app. They are available on all the devices where the application runs. The functionality consists of:
1. Web clipping
This option means that any web page and other content can be saved as a note in the app. To do so, it is enough to open web-page in a browser, press 'Share', and select Evernote as a final destination. Users can choose the notebook where the data should be saved. If it is not selected the note goes to the default notebook.
2. Notes management
Users can create, update, sort, and save their notes. There are different ways to set them within Evernote:
Take a photo with the help of camera - 14 hours
Insert attachment from the phone gallery - 22 hours
Write by hand on the Evernote canvas - 16 hours
Type using a standard device keyboard - 36 hours
Additionally, you can do the following with your notes:
Post a link to the social media, messengers, or other services - 6 hours
Place a reminder with the date and time - 6 hours
Add tags - 18 hours
Mark as done - 2 hours
3. Shared access
Evernote users can share their notes and work together on them. There are two kinds of sharing available:
Share in a live mode so that recipients could see the updates and changes in the note immediately - 22 hours
Share in a static mode so that recipients could see the current version only - 14 hours
4. Work chat
Co-editing is much easier when the participants can discuss the details without leaving the spot. Work chat provides this opportunity enabling users to communicate in a real time-mode. In case the recipients do not have the app installed, they will be informed about the incoming message by means of SMS. Thus, this option requires two-sides implementation:
In-app chat - 22 hours
SMS - 6 hours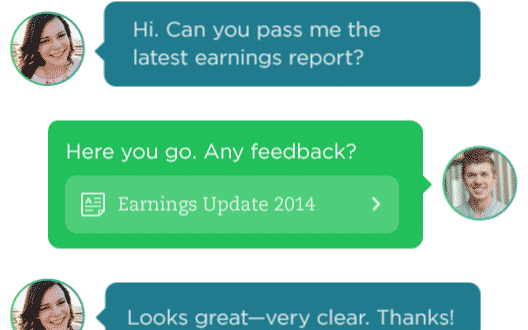 5. Synchronization
How many devices do you have at home? I bet, smartphone is not the only one. Evernote does not limit you to the number of devices in use. All the data is to be synchronized no matter where you enter the application. This is done by means of interaction between server-side and client-side of the app.
Total time for implementation - 24 hours.
Plus plan
Having subscribed, users get more space for new notes every month, offline access, and other additional features. Let's consider them in details.
1. Offline access
Usually, smartphones keep only a part of the information, such as headings, tags, small extracts from the text, and others. To access the full note data, users should go online.
The Plus plan subscribers can work with their notes without the Internet connection. For that, the 'offline notebooks' option should be activated. It creates a corresponded folder in device's memory and saves the selected notebooks there.
Total time for implementation of this option is 20 hours.
2. Emails importing
Email is an integral part of everyday work. Different information is sent to colleagues, friends, acquaintances on a regular basis. Evernote allows you to save time by transferring the data directly into the application. All you need to do is open an email, enter personal Evernote address, and click "Forward". Next, launch the app and continue working with email the way you like.
Total time for implementation on the server side is 16 hours.
3. Passcode lock
Security and data protection mean a lot for users. Evernote app guarantees that third party would not access your personal data allowing passcode set up. The application will ask it each time when you start your phone or tablet.
Total time for implementation - 3 hours.
Premium subscription
The subscribers get a wide range of options to work efficiently. In addition to the previous functionality the users receive:
1. Additional search
The search is executed not only in the text entries and text within images but in the content of the notes attached to the documents and spreadsheets.
Time for implementation on the server side is 16 hours.
2. Notes in PDF
Highlight an object, add an arrow, text note, or any other changes in PDF document.
Time for implementation - 40 hours.
3. Notes history
Users get access to earlier versions of notes. Thus, they can easily recover lost data if needed.
Time for implementation - 16 hours (backend - 8 hours).
4. Business cards scanning
Take a photo of a business card. Further, the application sorts the data into appropriate columns, such as name, position, phone number, etc. Also, it can download extra information from the person's LinkedIn profile.
Time for implementation - 8 hours (backend - 32 hours) plus 8 hours for LinkedIn integration.
5. Detecting similar notes
Using Context function, the application automatically searches and displays the related notes when you create a new note or open an existing one.
Time for implementation - 16 hours (backend - 16 hours).
6. Presentations
This option allows transferring all the notes into a full-screen mode. Thus, you can easily show your colleagues what you are working on.
Time for implementation - 8 hours.
Security settings
Evernote works with large amounts of personal and business information, so the data security is a very important aspect which should be considered during the app development. Following Evernote example, we recommend using forward security. It works as an extension of HTTPS encryption and protects your data during the transmission. Also, it provides an additional level of privacy.
Forward security works so that your personal data cannot be read by third parties even if they have access to your traffic or SSL keys.
Along with this method Evernote uses the following security settings to protect your data:
HSTS mechanism to transfer the data via the HTTPS protocol;
STARTTLS to encrypt the email delivery;
AES-encryption to communicate between the data centers.
Total time for implementing security mechanisms on the backend side is 60 hours.
Backend
Mobile application is just a tip of the iceberg. In order to make a full-fledged app, you need to work on the server side. You may have noticed that some features are mainly implemented on the backend only. It is in charge of storing and structuring data. Also, it enables the synchronization among all user devices.
Total time to work with the backend will take around 200 hours.
Design and testing
Besides the development, you will have to spend the time to make your app look nice and be convenient in usage.
To this end, consider adding 210 hours for UI/UX design.
Quality assurance is a must have process. You cannot release a product without the upfront testing and bugs fixing.
Total time for QA is 113 hours.
Development team
The location of the development team will define the hourly rate which you are going to multiply by the total number of hours. Opting for Central European developers is the most rational choice. They can make a high quality product for the price almost twice less than the one to be paid for US or Western Europe coders. For instance, average rate of Estonian developers is 50$ per hour.
So, how much does the app like Evernote cost?
It's time to sum up all the figures and find out the final price. As you can see, the process of Evernote development is not that easy. It requires significant skills and efforts. Total amount of hours for mobile and backend development is 960 hours.
Having multiplied this figure to $50, we get Evernote cost of $48K.
Note that this figure stands for a single operating system. For each additional platform consider adding another 700 hours (total time for development minus time for backend implementation).
I agree that this is an impressive amount. However, we all know that there is always free cheese in a mousetrap. So, I don't advise believing people who say that a good app can be developed for a few hundred bucks.
Do not forget that we made an estimation of the app with functions similar to Evernote. I assume that you may wish to create something special, not identical to the existed product.
For discussing your ideas and getting the precise estimation, feel free to contact our specialists. They will be glad to answer any questions.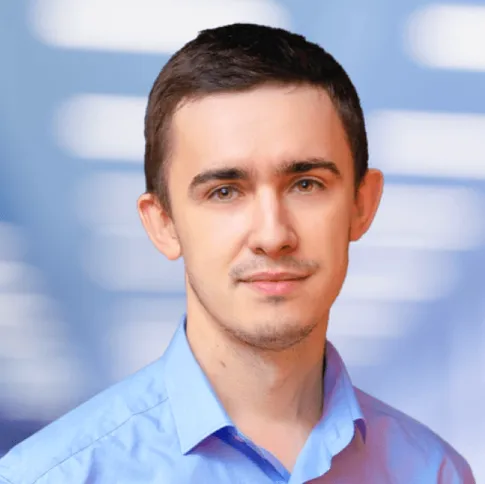 About author
Evgeniy Altynpara is a CTO and member of the Forbes Councils' community of tech professionals. He is an expert in software development and technological entrepreneurship and has 10+years of experience in digital transformation consulting in Healthcare, FinTech, Supply Chain and Logistics
Rate this article!
4128 ratings, average: 4.64 out of 5
Give us your impressions about this article
Give us your impressions about this article