The Full Guide on Application Development Outsourcing in 2023
According to statistics, there will be 7.10 Billion mobile devices users in 2021, which is 89.90% of the entire population. And the higher the number of mobile users, the more businesses start app development.
The price for the from-scratch business app is quite high. Especially if it is aimed at both platforms — iOS and Android. So many startups consider "should I outsource my app development?" whereas many of them have already applied to this option. Outsourcing cost is lower, yet, the quality remains perfect. Still, choosing outsource app developers is a pretty complicated process.
This guide will explain how to outsource an app in 2021, considering all the peculiarities, challenges, and tips.
Global statistics of mobile devices
Mobile App Development Outsourcing Options
Let's begin with figuring out what mobile app development outsourcing stands for. Basically, it means delegating the creation of cross-platform apps for smartphones and tablets to another country.
For iPhone app development outsourcing, the two main programming languages are used to build an iOS solution: Swift or Objective-C. As for Android, it's Java or Kotlin. In fact, the aim is to outsource mobile development to programmers who have experience with these languages and a portfolio to prove it.
Besides, cross-platform app building provides a variety of solutions for product development. Primary technologies for such apps are CSS, HTML5, and JavaScript. The most convenient and efficient framework to develop software for the two platforms simultaneously is Flutter.
Now, an in-house team that works from your office is the primary (but not the only) option. It provides easy team management since all the employees are gathered in one space. What's more, it is suitable for widescale product development with further maintenance and support since developers are acquainted with the app from a seamy side.
Nevertheless, this variant's price is the highest, comprising a wide range of extra expenditures, and requires lots of your responsibilities to control the team efficiently. In case you have a limited budget, but still want to create a qualitative product, outsourcing is here for you to offer a more cost-effective option. Besides, you may adapt existing templates to your solution.
Let's observe more beneficial product creating options, such as mobile application development outsourcing and adjusting existing software:
Main peculiarities of the product creating options:
Off-the-shelf software
This option implies using readymade software aimed at a mass audience comprising multiple solutions to users' requirements. It should be integrated with your objectives.
Pros:
The cheapest solution
The fastest time-to-market, since it's a ready-to-use solution
A broad spectrum of features from the start as it is aimed at an extensive target audience
Cons:
Requires a tech-savvy specialist who will wrap the software up
May appear to be inflexible and inadaptive to particular business purposes and targets
Complicated to adjust it to another platform if you decide to change it
May comprise unnecessary additional features
Lack of customized UI/UX design, which can be too ordinary
Inability to make updates depending on the market analysis
Freelancers
You may apply to freelancers who will create an application for you using resources like UpWork, Freelancer.com, Guru, and Toptal.
Pros:
The services of these specialists have quite a low cost
Efficient solution for simple one-time tasks
Freelancing websites are full of talented and executive specialists who will eagerly solve your tasks
Cons:
Narrow specialization of freelancers (cross-platform app development requires hiring at least two of them)
No quality assurance testing; as a result, no guarantee in app performance
No guarantee of receiving any product at all as well
The time difference may bring certain inconveniences
Difficulties in hiring since you have to be competent enough to select an expert
Offshore company
One more method to create a mobile solution is offshore mobile application development.
Pros:
The mobile app outsourcing company has a complete team that incorporates all the essential experts ready for fruitful cooperation, so there's no point in conducting interviews
You may receive help with any task from development from scratch to support of the existing product
Every credible application development outsourcing company shares estimates, specifications, Sprint reports and asks to sign a contract with each client
The whole workflow management is taken over by the Project Manager, so there's no need to bother about operating and guiding the team
You'll work with tech experts with a variety of skills and technologies required for a successful application outsourcing — iOS, Android, Flutter
Cons:
Higher costs compared to freelance developers
Due to the region of application development outsourcing company there may appear cultural gaps (like in India or Asia)
Slightly sower communication in comparison with the in-house team
The possible time differences may appear due to the company's location
The final choice of how to outsource app development depends on the type of app you're developing, its complexity, and your budget. But if your goal is delivering complex, large-scale projects like educational or social app development, applying to mobile outsourcing and having a full team is better than a bunch of freelancers.
Management is also a huge advantage in application development outsource. A complete team and a Project Manager who monitors their progress and reports directly to you. Whereas the PM manages the specialists, you can concentrate on your business, for example, training in-house employees, attracting investors, or preparing a pitch presentation.
Advantages of Application Development Outsourcing Companies
Let's consider outsourcing custom mobile app development in detail, particularly offshore development because it is profitable, efficient, and convenient.
1. Hire fast, start fast
You have an opportunity to speed up the time-to-market by choosing to outsource app building. That's because all the necessary specialists are already hired, and their skills are checked accurately. Every needed app developer is gathered: mobile and back-end experts, QA, DevOps, and UI designers, which offer excellent app design outsourcing. You cooperate with a complete team with experience in similar projects; participants know each other, and follow the same company culture. Thus, you are free of conducting numerous interviews in search of the best of the best. You simply need to form the necessary requirements.
2. Responsible partner
Outsourcing software development companies take over all the responsibilities and challenges of management and the entire workflow. So you won't deal with guiding the workflow, leave it for the Project Manager, who is a professional in such questions. The primary thing is to prepare maximum details of the product requirements.
People in business commonly believe that the higher are expenditures for the mobile app development services, the higher their quality. Besides, the workflow involves a diversity of essential specialists, the number of which is not small and can impact the cost.
3. Cost-effectiveness
Outsourcing companies kill two birds with one stone: they offer cost-effective excellent software engineering services which will be provided by high-class experts. So, the product and performance quality remains brilliant at a lower price.
Needless to say, that outsource application development offers lower costs in comparison with in-house. Yet, the final price is indicated by the country and hourly rates of your outsourcing application development company is located in.
To illustrate, when applying to mobile development outsourcing from the USA to Canada or Australia, it won't make much cost difference. IT companies with headquarters in the USA charge $100-$199/hr, and in Canada, they charge $100-$149/hr, according to Clutch.
However, hiring a tech vendor from Belarus, Russia, or Ukraine, will drastically change the situation. Instead of paying a $106,232/yr salary to your Swift developer from the US, you pay $26,400/yr to a middle-level Swift developer from Ukraine.
Outsource app development cost is decreased, but we can observe the success of created solutions on the following examples: Grammarly, Depositphotos, Terrasoft are high-quality outsourced application development projects which are in use around the world.
Outsourcing app companies require payments only for completing the task with no equipment, and office rent. Moreover, there's no need to pay for sick-a-pays or leave days. You are aware of the set and heretofore negotiated cost covering the purpose of each contributed cent.
It has to be said that office rent can actually become a significant issue for businesses on a tight budget, whereas outsourcing mobile application development services don't require that. Renting an office around huge tech hubs isn't cheap, especially in cities like San Francisco, New York, or Seattle.
In the following table, Here's the annual cost of renting a ~2,000sf office for 10-14 employees. Without NNN expenses—taxes, insurance, any repairs or maintenance.
Annual office rent cost according to 42Floors

| | | | | | |
| --- | --- | --- | --- | --- | --- |
| — | San Francisco, CA | New York, NY | Seattle, DC | Washington, DC | Los Angeles, CA |
| Cost | $91,000/yr | $82,000/yr | $70,000/yr | $92,000/yr | $74,000/yr |
5. Extra services for startups
The cost of outsourcing mobile app development extra services is much lower in Europe or Asia than in the US or Canada. Outsource mobile app development companies often provide extra services—make business analyses, prepare specifications, wireframes, and clickable prototypes. Investors will be more engaged in your project if it has something more than a pitch presentation to send them. This is helpful if you would like to impress the investors but can't afford MVP.
Now, if you do have money for MVP, it's often faster and cheaper to apply to offshore mobile app development. Show the MVP to your investors, get funding, and hire an in-house team if that is what you need.
6. Further product maintenance
Another essential post-released service is app maintenance and support. Outsourcing companies have flexible cooperation models, one of which is building a long-term partnership. Specialists are acquainted with your application from the inside, so they will easily cope with such an easy task as product support. Its price varies approximately from 15% to 20% of the whole app creation cost. App maintenance incorporates the following services:
Bug fixing
Code optimization
Newest OS support
New features implementation
Last third-party integrations last versions support
How to Outsource Mobile App Development Without Risks
Offshoring application development has certain peculiarities, which you should also consider when choosing this option. This part discusses the challenges of offshore mobile app development and what you and your outsourcing partner can do about the latter. There are some common efficient solutions, so let's see how to outsource mobile app development and overcome all the arising challenges.
1. Slower communication
If the time between you and your application development outsourcing company differs for more than ~10 hours, communication may slow down a bit. In fact, such time gaps may freeze the outsourcing development if the vendor has some questions that need your approval.
We faced the same issue while working on the RetailOps project. Our customers live in the USA, and we had to deal with a 10-hour time zone gap. But this drawback of mobile application outsourcing isn't hard to overcome — we solved it by making an individual schedule of meetings to keep in touch with product owners.
Solution: Whether you outsource iPhone app development or Android, you should apply services to keep up with the team. To coordinate the meetings and checkpoints with the Project Manager; use messaging apps like Slack or video calls like Skype for instant communication.
2. Cultural gaps and misunderstandings
Where to outsource app development is an integral question predetermining the quality of the final product, price, communication, and many other aspects. Another issue that may prevent productive cooperation is cultural gaps and incomprehension. You may face it by choosing to outsource mobile application development to Asia or India. Employers of these countries sometimes don't ask for any clarification and say 'yes' to each request only to please you. Which slows down and disrupts the entire app development outsourcing process.
That doesn't mean devs from Asia or India are not hard-working or make bad products. That means you need to put extra effort to develop relationships.
Solution: If you can't cope with differences, outsource to regions like Western or Eastern Europe. Their cultural realities are alike in the US and Canada, and the teammates speak English fluently.
3. Unreliable tech vendors
When you outsource mobile development to a company located 5,687 miles away, you can't rush to their office and get an idea of how they work. Some outsource app building companies may require too much money; some—demonstrate fake portfolios and customer reviews.
Solution: It's not hard to cope with the risks of app development outsource by reviewing vendors' websites and discussing with their managers. That'll show you an overall idea of their communication and if they're eager to become partners with you.
At Cleveroad, we offer three main types of outsourcing models — Time and Material, Fixed Price, and Dedicated Team. And always sign NDA if our clients request it.
App development outsourcing risks are not hard to cope with—just agree on tools you're going to use and the region where your development team lives. Plus, spend enough time checking the information on outsourcing the company's website.
How to Choose a Credible Software Vendor
Here are the initial steps to find a credible partner among the ocean of mobile app development outsourcing companies:
Checking rates and reviews. Start searching for the best partner using services like Clutch or GoodFirms. These sources provide you with verified rates and reviews for each mobile app outsourcing company.
Domain expertise defining. Try to find outsource mobile app development companies which have a wide experience in developing products for your niche. Thus, the team will already know how to cope with certain challenges and peculiarities of a solution for a specific field. For example, creating a mental health app, make sure the IT vendor has experience in healthcare and telemedicine.
Reviewing a portfolio. Another helpful tip is checking vendor's portfolio — not only look through their website but download their apps and see how and what projects they have already worked on.
Signing a contract. Always sign a contract before the development starts — if you want to avoid sharing the details with third parties, there's an opportunity to sign an NDA (non-disclosure agreement).
In-house vs. Outsource App Development: Comparing the Costs
Communication matters, but sometimes it's the cost that decides. You can see calculations defining that outsource web app development is more cost-effective than hiring an in-house team below.
Let's use a social media app development as an example. Our product will include two apps—one for Android and another for iOS devices. Plus, custom UI design and the back-end part.
How much time it takes to build a social app

| | | | |
| --- | --- | --- | --- |
| Feature | Back end development | iOS development | Android development |
| Basic features | 325 hours | 593 hours | 593 hours |
| Advanced features | 14 hours | 154 hours | 154 hours |
| Admin panel (one for all platforms) | 138 hours | | |
| Frameworks and libraries integration | 36 hours | 35 hours | 35 hours |
| UI/UX design | | 140 hours | 140 hours |
| Quality assurance | 100 hours | 120 hours | 120 hours |
| DevOps services | 30 hours | 35 hours | 35 hours |
| Project management | 80 hours | 90 hours | 90 hours |
| Total time | 723 hours | 1167 hours | 1167 hours |
Let's say you want to hire an in-house team in Seattle, DC, to build a social app. First, you need to rent an office: ~$70,000/yr or $5,833/m. Second, you need to assemble a team (source: Glassdoor):
Project manager: $88.907/yr $7.408/m
UI/UX Designer: $83.421/yr $6.951/m
1 or 2 iOS Developers: $98.896/yr $8.241/m x2
1 or 2 Android Developers: $99.249/yr $8.279/m x2
Backend Developer: $80.258/yr $6.688/m
QA Engineer: $86.963/yr $7.246/m
Finally, the team needs 1890 hours to build an iOS/Android app or 3057 hours to cover both. Usually, mobile app outsourcing companies work 160 hours per month (20 workdays x 8 hours per day). That means the team will finish the app in 19 months.
Total cost: $5,833 office rent + $52,214 for salaries = $61,333 per month x19 months = $1,165,327 for design+iOS+Android+back end.
The following estimate is based on the average outsourcing rate in our region Eastern Europe, Ukraine: $50 per hour. This region becomes more and more popular for for offshore development due affordable rates, low taxes, and lots of tech companies. If you choose to outsource mobile app development, it will cost $94,500 for one platform (iOS or Android) and $152,850 for two platforms. Including UI design, backend part, and admin panel. Morover, The Ukrainian IT specialists are experienced in different technologies and demonstrate a great combination of highly-developed skills (hard and soft) and a proficient level of English.
Mind that the estimation below is FYI. I didn't include the planning stage, and the number of hours may change with new features. To find out the exact number, please contact our BA team.
Why Outsource to Cleveroad
Cleveroad is an outsourcing company that provides software development services for 10+ years. We build mobile and web apps, provide UI design and QA testing services to clients all over the world. By outsourcing development of your app to our company you will receive the following advantages:
Cleveroad is competent in a wide range of fields, like healthcare, e-commerce, travel, etc.
We deliver excellent software engineering services to every customer by implementing all the required features and ideas
Our company offers full-cycle development and assured product quality
The team consists of top-notch specialists with a creative and problem-solving approach
Here are some of our latest projects:
Occaz, a car state checking app for French users, Blockbuster, a video-on-demand platform for viewers across the Nordic region (Denmark, Sweden, Finland, Norway), and Nedley Lifestyle Scorecard, a mental health tracking app for the US and Australian markets.
Frequently Asked Questions
Look for reliable tech vendors on platforms like Clutch or GoodFirms.
Check the vendor's portfolio and reviews from previous clients.
Coordinate all the meetings and checkpoints with the vendor's team.
Use messaging apps like Slack for instant communication.
It depends on the country to outsource to. In the US or Canada, devs charge $100-$199 per hour, in Western Europe $50-$100/hr, in Eastern Europe $25-$50/hr, Latin America $30-$50/hr, Asia $18-$40/hr.
Outsourced app development brings many benefits:
fast hire and development start
no hidden payments
responsible performing
lower development cost
additional services for startups
further product support
Eastern Europe offers the best quality-price ratio. An hour of software development in Ukraine costs $25-50, while the quality of products developed in this country is quite high.
It's faster and cheaper to delegate MVP development to an outsourcing company than hire in-house employees. Besides, many outsourcing companies offer extra services—make business analysis, prepare documentation, wireframes for lower prices than in the US or Canada.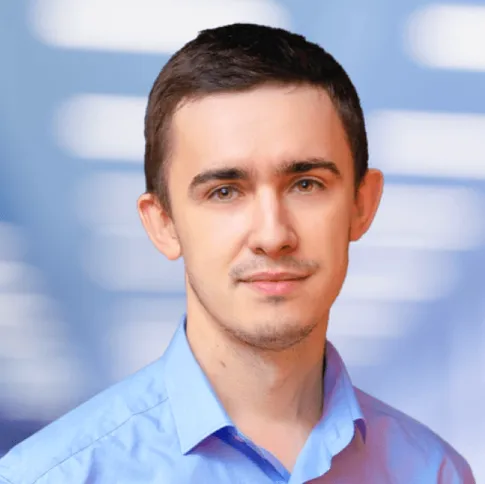 About author
Evgeniy Altynpara is a CTO and member of the Forbes Councils' community of tech professionals. He is an expert in software development and technological entrepreneurship and has 10+years of experience in digital transformation consulting in Healthcare, FinTech, Supply Chain and Logistics
Rate this article!
2166 ratings, average: 4.52 out of 5
Give us your impressions about this article
Give us your impressions about this article
Millie Jack
21.09.2020 at 10:58
Nice blog! Thanks for sharing