How to Choose Alternative App Stores: Pros And Cons To Consider
When a development team granted you with a ready application, it does not mean that your business started to grow. You have your idea implemented but you do not have people who need to use your creation. In fact, you are standing at the beginning of the path to promote your app. Which way are you going to do it? How will your customers access it? Where is it intended to be published?
Answering these questions you must have thought of official stores like Google Play and Apple App Store. And this is a priority way which you should follow. However, you cannot forget that you're not the only one who wants to fill the shelves of the official app stores. Hundreds of IT companies offer app development services. Therefore, in addition to considering how to make your app stand out from the crowd, you could also think about alternative places for selling.
In this article, we are going to consider the most popular app stores where you can publish and download applications beyond the official Google Play and Apple App Store.
Exploring alternative stores
Pros
Verification process doesn't allow all the apps into the store. Thanks to it, Amazon guarantees a certain level of quality and security of the applications.
Exclusive apps do appear from time to time in the store. You can take a chance and download applications which are impossible to find anywhere else. Note that they are often tied to Amazon devices.
One app for free comes daily from Amazon. It means that Amazon team picks up a random application every day and allows to download it without charging money.
Services for the developers allow to pre-test the apps before pushing them into the store. Thus, it is not necessary to wait until the verification is launched but provide some tests without getting Amazon team involved.
Free trial period enables to use the applications before purchasing them. This is a great approach which enables users to decide on an expensive purchase.
Wide geographic coverage provides an opportunity for customers from over 200 countries and territories to download apps from Amazon store.
Cons
Far fewer applications than in the Google Play store. Despite the fact that Amazon store is quite popular, most developers tend to publish their applications in the official Android store.
A lot of time for approving updates makes this procedure rather annoying. On the one hand, it is good that Amazon checks the content coming into their store. On the other - sometimes updating an app is urgent to fix the current version bugs.
SlideMe is an alternative app store offering both free and paid applications.
Pros
PayPal and Amazon can be used for transferring money into the SlideMe wallet. This is very convenient since many users deploy PayPal and also have Amazon account.
Developers account provides additional tools for the developers who want to post on the SlideMe. SlideLock is a specially created mechanism for apps protection. Also, developers account opens a possibility for charging money if you want to publish a paid app.
The procedure of approval makes sure that solely apps of an appropriate quality and content go to the store.
Cons
The website may not display the complete data, meaning that when you look for the apps on the SlideMe website some of them might not be available. However, you can find them in the Android store application.
Delayed process of verification due to a large number of people willing to post their products into the store.
LG SmartWorld is an app store alternative geared towards LG devices. It aims to vary the possibilities of LG phones and tablets as well as provide users with the opportunity to download and install different applications.
Pros:
Specially designed themes can be deployed for changing LG keyboards and launcher. LG SmartWorld takes care of all the LG devices starting from smart TV up to mobile phones.
Ability to use different payment methods, including PayPal and credit cards opens ample opportunities for customers. There are many users who treat with caution using CC on the Internet. Possibility to pay through PayPal greatly facilitates the payment process in this regard.
Useful recommendations direct users of a particular age, gender, and focus of interest to the apps they are likely to find useful.
Developers services provide tips as for development and publishing apps in the LG SmartWorld store. They also advise as for Dual Window usage.
Cons
Strict connection with LG devices. Even though some of the apps may fit other devices, in the majority of cases LG SmartWorld intends to meet the requirements exactly of LG smartphones and tablets.
Samsung GalaxyApps works for the devices of the same name. It is one of the Google Play alternatives and offers applications sharpened for particular Android devices.
Pros
Supporting developers by means of special SDK and various tools which take into account all the characteristics of Samsung devices. In terms of this, coding becomes far from complicated.
Unique apps not available in other stores. Samsung Galaxy Apps is heard to offer special applications, most probably propertied.
Compliance with the Material Design makes the applications look naturally on any Android devices.
Availability in multiple countries. According to Samsung Galaxy Apps owners, the store is to be available in nearly 161 countries of the world.
Cons
Fewer applications. Despite it's popularity, a number of applications in the Samsung Galaxy store are much less than in the official Android market. That is why a majority of customers would decide in favor of Google Play.
Uptodown is the app store both for the web and mobile applications. It does not refer solely to Android OS but provides apps for iOS and Windows Phone mobile development as well.
Pros
Different ways to install applications. You can download the apps directly from your browser by visiting Uptodown website. Nevertheless, Android native app is available. You can install it on your device and deploy for searching and downloading applications.
No country restriction opens an opportunity for users of any location to download the applications from the store.
This is free! The app store does not post the paid apps. All of them can be downloaded without any payment.
Available in multiple languages such as Spanish, English, French, German, Italian, Chinese, and others.
Unique description for each app is created by the Uptodown team including screenshots and pictures illustrating apps characteristics.
Security measures provided by means of the VirusTotal system make sure that only safe applications go to the store.
Cons
Availability of banned apps coming from the Google Play.
I was thinking whether this fact should be considered as a pro or con and decided on the last, eventually. The reason is as follows: since Google Play banned the application it means something is definitely wrong with it. So, it might be at some point dangerous for the customers. Anyhow, you can decide for yourself whether it's good or bad to have such apps available for downloading.
APKMirror is the alternative Google Play store for Android applications.
Pros
Ability to access the older app versions. All of us have faced a situation when new version brings new issues. In most cases, there is no way to downgrade. All we can do in this situation is just wait until the bugs are fixed. APKMirror makes the downgrading process fast and simple.
Ability to get beta app versions does away with the need to wait until you become a beta tester. You can try it here and now and downgrade in case it does not meet your expectations.
No registration simplifies the process of apps downloading. You don't have to spend the time on the account creation.
Connection with Google Play means that at the attempt to download an app, APKMirror checks whether it is the same on Google Play. Thus, the quality of the application is guaranteed.
Cons
Lack of native Android store means that the only way to download application is to go to the APKMirror website. In this case, to get the app you will have to tick 'Allow to install from untrusted sources' field.
Mobango is another alternative to Google Play store.
Pros
No payment is required for publishing, so the developers can easily push their applications to the store.
Ability to send the app via SMS or email. This is an interesting feature which simplifies the process of getting apps.
Cons
A narrow range of the apps available in the stored compared to the Google Play.
GetJar is one more alternate app store for downloading Android applications.
Pros
Virtual currency provided by the GetJar team encourages users to download more apps from the store. It can be spent on the in-app purchases and also on buying premium apps. The great thing is that you are not limited to using it strictly in the GetJar store. Both Google Play and Amazon accept it.
Cons
Bad quality app with numerous bugs was reported by several users. But I believe this is a temporary issue.
Chinese market
Talking about alternative app stores we cannot fail to mention Chinese ones. You might be wondering why they are grouped separately. Well, this is simple: official Google Play store is not available in China, however, the number of potential users is impressive.
It should be mentioned that there are literally hundreds of existing stores at the moment. It is quite difficult to distinguish any leading ones or point out outstanding characteristics.
The ridiculous thing is that some developers might find their applications already posted there. Of course, the money comes to someone else.
Anyhow, if you want to engage more customers Chinese market is definitely to consider. So, arm yourself with Google.translate and go ahead! I have tried to simplify the process and arranged some app stores for your reference.
360 market is used by the majority part of Chinese customers. It has a rich install base and offers around 115,000 applications.
91 hiapk is quite successful in iOS applications. Also, it cooperates with handset manufacturers and provides pre-installs on smartphones.
Anzhi is a well-known store in China that has a large base of customers. It is worth your attention.
Xiaomi being one of the most successful device manufacturers also provides the app store which is installed by default on all the Xiaomi smartphones.
D.cn offers the applications for different operating systems including iOS and Android.
Baidu market can be a really winning solution since their powerful search engine in China will show your app in top search results.
Good or bad?
Having read all of the above you might be wondering whether publishing to the alternative app stores is a right choice. As usual, this question cannot be answered with 'yes' or 'no'.
Further, we are going to sum up the basic points and let you make an informed decision by yourself.
So, how can you benefit from pushing your app into the stores different from the official ones? Take a look at the advantages below:
Increasing the base of potential customers
Making an app recognizable in shorter terms
Reaching the users not available in the official stores (e.g., Chinese ones)
Getting specialized support when performing mobile development for particular devices (like Samsung Galaxy or LG)
Deploying innovative techniques as for users engagement (e.g., virtual currency, free app of the day)
Publishing your app even though it was denied by Google Play or Apple App Store
And now we are going to consider the reasons which might stop you in a way to the alternative app stores. Here is a list of possible disadvantages:
Risk to be hijacked, especially in the Chinese app stores
High possibility to become a victim of piracy
Probability to get affected by the malware since alternative app stores remain short of official ones in the matter of malware detection
Making decision
In such a manner, publishing to alternative stores can make your application known in shorter terms. Such stores do have their customers. It should be noted that Google Play Store alternatives are more common than Apple ones.
If you develop for particular devices, you can benefit from reaching a target audience directly. If you want to expand users geography, you can think of Chinese market.
The biggest disadvantage of alternative app stores is their relatively low level of protection. Piracy, malware, and highjacking are what you risk facing in case you choose stores different from Apple App Store or Google Play.
Well, the decision is up to you! If you need any help from our specialists, do not hesitate to contact us immediately!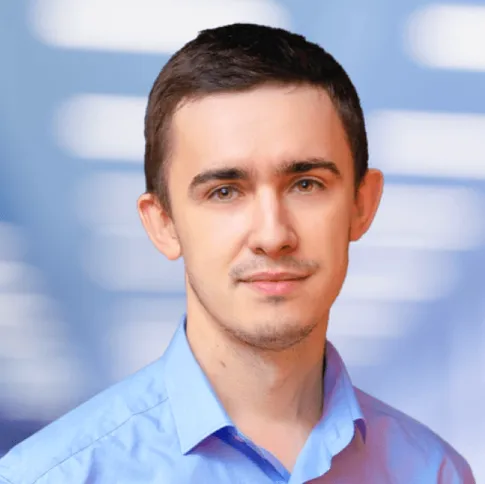 About author
Evgeniy Altynpara is a CTO and member of the Forbes Councils' community of tech professionals. He is an expert in software development and technological entrepreneurship and has 10+years of experience in digital transformation consulting in Healthcare, FinTech, Supply Chain and Logistics
Rate this article!
2254 ratings, average: 4.91 out of 5
Give us your impressions about this article
Give us your impressions about this article