How to Monetize Your App, Vol. 2
No one can blame you for thinking about your enhancement, but with millions of great appliations on the market, the first and foremost thing an entrepreneur should worry about is his application's being noticed. In the app development world, you need to have a brand name and gain users' confidence before you start disposing them to buy your application. Moreover, your app should be so good that people continue using it and get others to do the same. Let's imagine that you've created a great and beautiful application. You tried making it paid, it has attracted a certain amount of users, but your revenue is still not as satisfactory as you want it to be. Hmm, I guess we've got all the necessary information to help you.
Today, in the continuation of the first article about a self-dependent app monetization, we are going to discuss some monetization formats implying the involving of third-party helpers. Any ideas? I guess, we both have the same on our minds. So let's begin!
In-app advertising
Tadam! You expected it, didn't you? In fact, this is the most popular approach employed by developers. Usually, applications offering in-app ads are free but imply the presence of some pop-ups. But how to monetize free apps? Easy! If your application becomes popular enough, advertisers will pay you money to place targeted ads on it. What you need to do is choose an advertising network, take it's SDK, integrate it into your app, and get rich. Joking, there is one more step you need to make before enjoying your welfare you need to choose a right ad format. The only downside of this strategy is that users are sometimes get annoyed by a number of advertisements shown and an extreme frequency they appear with. To satisfy your users, let's opt for the best possible way to present an ad.
Interstitials. These are full-screen advertisements usually appearing at natural transition points, such as between game levels, or on entering an app, which makes them not that irritative. On seeing an ad, the user can either tap on it and get to another destination or close it and return to an application. Not only is it the most profitable way for an app to get monetized compared to other approaches, but also it is a good choice when it comes to people's sympathy. Appearing at proper points, this ad format doesn't distract users from their activities on an app. By the way, this mobile advertising format has high eCPMs (effective Cost per Mille) and CTRs (Click-Through Rate).
Banners are ubiquitous because of the easiness of their deployment. On the other hand, these ads don't generate as much revenue as their fellows interstitials. However, there is one trick applied by developers to solve the revenue problem. You won't believe, but they place them right after UI buttons. All of us happened to be taken in by these cheaters once or twice, but don't be so strict toward them; otherwise, how could they make a living?
Banners usually take a little portion of the screen and engage users to get to a full-screen format, such as a website or app store page. There are fixed sizes of banners adopted by Google and Apple which can be chosen on the basis of a device screen size. However, the first platform has been populating so-called 'smart banners' recently. With a variety of devices running Android, this method has become really useful because of these ads' ability to adjust to a device's screen size. More information on them you will find by going over to this link.
At Apple, they have their own Smart Banners which allow promoting an app in the mobile Safari. So in case you already have a website, you can engage people to use a mobile application for the sake of convenience the banner will appear right at the top of a mobile browser on entering your company's site. Here is an Apple's guide to putting it across.
Video ads. One more 'in-app' that is thought to be the fastest growing tendency in the mobile advertising industry. Unlike a static interstitial pop-up, which reveals a little information on a product presented, the mobile video ad is a great solution thanks to:
sneak peek factor
time-saving
The mixture of the motion picture, sound, and text put an accent on the experience a product can provide. As a result, users are 70%-informed about what an application can do, which, in it's turn, releases people from a load of bushwhacking through the bulk of features on their own.
While this approach is perfect for advertisers, it's equally great for a publisher. Being more engaging, this format has by far the highest eCPMs and CTRs rates, which means a substantial profit for an app demonstrating the ad. There are numerous mobile video advertising networks ready to help you; among them are AdColony, Liftoff, Beachfront.iO, Facebook, Youtube, and others.
Appwall ads are usually associated with high CTRs and eCPMs. There are the list and panel ad formats. The idea is to show other applications to be downloaded. The difference is, with the panel format, there is a fixed number of applications to be displayed in an ad (only 5 app icons can fit on a screen); with the second format, a list of applications promoted can be scrolled, so it can include as many apps as possible. The more applications on the list, the more chances some of them will be clicked.
The conclusion if you app doesn't do well go in-app advertising! It seems to be the easiest and most profitable solution to monetize an app!
Important! Before opting for an ad type, define your target market. Most likely gamers will be in anger if your full-screen banner appears in the middle of a severe fight. On the other hand, the hotel app booking users will be glad to see this banner informing on the best deal while browsing through the other offerings.
Examples: Any free application with ads.
Sponsorship (Incentivized advertising)
This is a relatively new approach in mobile monetization. With sponsorships, you cooperate with advertisers who reward your users every time they watch an ad. A good example is getting extra coins/life in games after watching a short video. Thus, an advertiser knows that his ad won't be ignored and a user won't be discouraged from your app thanks to pleasant gifts. Although, be careful because Apple has been very strict toward incentivizing downloads. In the worst scenario, you may rather damage your app instead of boosting it up.
Advertising networks
A reasonable question how to feed your app with advertisements? Well, there are plenty of advertising networks helping you both to promote your app on their site and to deliver commercial information to it. There are video ad networks, which you've already encountered earlier in the article, and mobile ad networks.
AdMob and iAd are the most popular examples of the second format associated with native ad services. Using their SDKs, it won't be a problem for a developer to integrate an ad broadcasting feature into your apps. You can choose any of ad formats which you think will look more natural in your environment and maximize your earning potential.
You can also consider Appnext, adCash, AppLift (for the mobile game monetization), and others for the purpose of monetizing your app. These networks and the ones mentioned above usually serve mediators between an advertiser and a publisher (you). Different platforms have different prices for the services provided but they usually work for a shared revenue (this is an advertiser's problem anyway). If your application has already become popular, the chances are that this very mediator himself will come to you and ask to buy your inventory. As for a new publisher's fate, you just need to take an SDK on the mediator's site and integrate into your app code, then wait for the advertising and money flow.
How to get your app discovered (the last but not the least)
Design. You can blame us for mentioning application design in every article, but we promise you to do it until the world ends. However, this time, we will be talking about your app icon. Guess why! Because this is what makes your product stand out when a user is looking through the list of other apps. At the moment a consumer sees an icon, it starts making presumptions about what kind of user experience he/she can get. So you'd better do your best to make a good impression. Luckily, Google and Apple give you some tips on how to get the best results in designing the app icon. What we've learned is:
try to use unique shapes
try to avoid using photos
try to use pleasant colors
try to avoid a lot of text
Also, we would recommend doing some research: try browsing through the apps in your category to make sure that yours looks different. The main rule is to be unique and elegant at the same time.
P.S. Try on your app icon on different wallpapers. It should be brilliant anytime and anywhere!
Presentation or App Store Optimization. Setting a price, leaving a space for a partner's ad, elaboration of other solutions are actually nothing to do with difficulty. How do you think you would attract clients? Being promoted on an ad platform is actually half the fun. But what should your app have to burst into an app store loudly? The formula is as follows:
A name of your application is the first step to discoverability. It should be lovely and informative all at once. The name should contain keywords describing the main purpose of your application to help users find it on an app store. It doesn't mean that your app's name has to be 10 words in length, it should instead be compact but discoverable. Try adding a few additional words to improve the app's visibility in search results; good examples are WhatsApp Messenger, Genius: Song Lyrics + Knowledge Project, TripAdvisor Hotels Flights Restaurants, Eventbrite - Local Events & Fun Things To Do Near Me, and any other application combining an imposing name and clues for a better match.
However, it seems that most of the developers don't care about making their applications found by adding clues to the name. Take, for example, Shazam, which is the first app on the search results list when you input 'song lyrics'. So what to do if you don't want to spoil a neat name of your application with keywords? Put them into description! Try not to overuse them, though, because the description should be as catchy as an app name. The main idea is to tell a user why to choose exactly this application, so it's necessary to describe the nature of an app, how it works, what user's benefits are, etc. Beware of two main rules of a great description simplicity and elegance. Be clear and polite in your sayings, and you will gain people's goodwill.
Another question how to demonstrate your app's possibilities briefly? Here come colorful screenshots of the app interface. That's a great weapon to shoot your future users' attention. Pick over the most attractive screens to show your app to good advantage. Many developers employ short video tutorials, which seems to be a very useful complement.
As you understand, ASO is what usually falls on your shoulders. But there are several wonderful tools which can help you to optimize the optimization process (wow, what a tautology :)); they are App Annie ASO and App Annie Analytics tools. Those can help you to get the highest discoverability based on the search of the best keywords for your app, analysis of downloads and revenue, and other niceties which require a closer look. But that's another story...
Important! Choose the most appropriate category for your application on each app store. Thus, you have more chances to be discovered via keyword search and via categorized search.
Remind people of yourself. If you have your sights set on enlarging the app's user base ASAP, then it's necessary to grasp at any opportunity to assert yourself. Of course, all these mobile advertising networks do a bigger part of a heavy lifting for you, but there are still some more ways to do it. You can start a blog to post the latest news on your product; you can share your content on Twitter, Facebook, Google+, LinkedIn, etc.; then pitch to app review sites, such as AppAdvice, 148apps, and many more; after all, you can gather emails of your potential clients through different sources to mail out the recent information on your product. Look for other opportunities, your success is in your hands.
Whew, it was really hard to stuff all this essential information in two little articles, but it seems that we've got through that. What is the main idea we've learned from this enjoyable IT fiction? It's vital to choose a strategy before the development process is started but being flexible is as important as making preparations beforehand. Look at how a chosen strategy does, change it if your revenue is unsatisfactory, or mix a few of them to get the best results. And remember, you're not allowed to put your feet up until your application is in great demand!
If there is anything else we can help you with, feel free to contact our sales managers!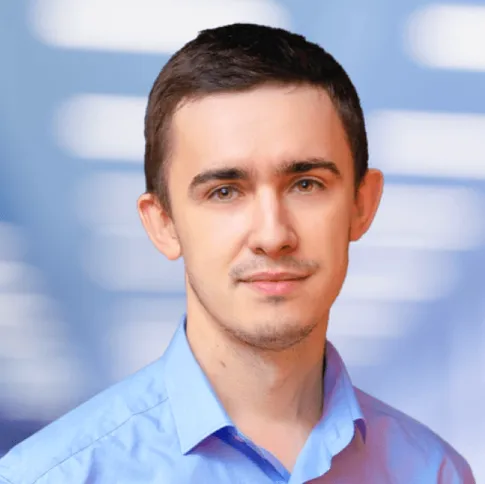 About author
Evgeniy Altynpara is a CTO and member of the Forbes Councils' community of tech professionals. He is an expert in software development and technological entrepreneurship and has 10+years of experience in digital transformation consulting in Healthcare, FinTech, Supply Chain and Logistics
Rate this article!
2078 ratings, average: 4.98 out of 5
Give us your impressions about this article
Give us your impressions about this article