Law Firm Apps: Finding Reasons Why Legal Firms Need One
The digital evolution has touched many spheres of activities and the legal industry is not an exception. The popularity of mobile devices is increasing rapidly and has already surpassed desktops, so it is almost impossible to find a person who doesn't use a smartphone. The latest research conducted by Hootsuite shows that mobile phones make up 50% of global traffic having increased 30% in the last year, while desktops take 45% with a decrease of 20%.
Respectively, being the demanded product, mobile app developers provide these devices with tons of useful applications intended to solve a wide spectrum of problems. In other words, mobile app development services can be useful for any industry, it is only a matter of finding the right approach.
In this article, we will consider some reasons for legal companies to create their own law apps, as well as features it should have.
Benefits of having a law firm software
At the first glance, the creation of a mobile solution for your law firm may seem to be senseless. However, let's just look at things from a different angle. A mobile app is not just a way to improve your customers' experience but a solution with powerful marketing potential as well.
Let's consider several main points in favor of having a software for law firms.
It is a global standard nowadays
Just look around, there are thousand of world-known companies from different industries that already use mobile apps as a mean to build loyalty, advertise a brand or provide their customers with a cutting-edge experience.
Companies that already have mobile app strategies
You may say that the companies listed above have unbelievably huge budgets, so they can afford to have an app. However, the IT market is growing and it is not as difficult nowadays to find affordable app developers as it was during some time after the introduction of Android and iOS.
Do you require more details concerning cost to develop an app? Read our related article to get answers to this question
The law firms that have got law apps already are on their way to learn how to deal with the opportunities that bring mobile solutions efficiently. That means they are one step ahead of their competitors that have no app.
Apps are perfect for content
There are dozens of activities that law firms are faced with daily. All of them can be optimized for an app to conveniently access a certain type of a content. Such content can be guidebooks, charts for law comparison, various calculators, recruitment and client training tools etc.
Your customers want an app
According to statistics, over 76% of adult Internet users within the US are searching for a lawyer with the help of online resources and 36% of them search via their smartphones or tablets. Studies show that users prefer using mobile apps over mobile-friendly websites.
We can see that they spend 86% of the time on mobile apps and only 14% on searching the web. Moreover, the average time that users spend on apps is increasing from year to year, unlike browsing that is decreasing.
Time spent on different app categories
As it was already mentioned, the core of a successful law apps is a well-thought out approach to customers, including features and information they would like to have access to.
This way, many branded apps of law firms are providing their users with an opportunity to get updates concerning their case right in the app in order not to let their customers drown in an ocean of emails. Moreover, if there is something urgent to say, your iOS/Android developers can set up push notifications.
Types of legal mobile apps
Now, when you are aware of some advantages of creating law apps, it is high time to decide on a type of application depending on your preferences, mobile strategy and/or sphere of activity. Generally, law apps can be divided into ones needed for a company's inner processes or for ones that are more customer-oriented.
Building an app for lawyers
Obviously, the functionality of law firm software may vary and depend on a company's needs. However, you should remember that the cost to develop an app for lawyers is fully based on features you expect to see there. Underneath, you can find several variants of utilization that your lawyer application can be applied for:
Promotion of a firm
Generation of referrals
Customers retention and loyalty encouragement
Efficient time and money management
In order to help you determine the appropriate functionality and type of your software for lawyers, we turned to research conducted by Fliplet to provide you with more statistics of your possible competitors.
So, according to the study, event apps take the leading position having 59% of the total law firms apps developed in 2016 or 2017. Reference/content marketing applications take 27.4% and they are followed by interactive tools that have 10.9%. The client support apps take only 9.6%.
Moreover, in the same research, we have found some curious figures concerning law firms and legal apps for lawyers, you can look through them on the picture below.
Statistics showing the growth of legal apps (Source: Fliplet)
As you can see, the types of legal apps are not limited to solutions for customers. A high percentage of apps are focused on being used by the company's employees.
Creation of software for attorneys
Around 91% of all attorney specialists apply apps for their professional needs. Generally, the main features intended to facilitate the daily duties of legal sphere workers are the following:
Communication with colleagues
Recruiting tools
Organizers (e.g. calendar, meeting scheduling, bookings and so on)
Transformation of voice into the text
Storing, sharing and managing documents
Besides, these types of law apps for iPhone and Android can be used to give your partners access to certain information or the company's services. Additionally, you can implement a feature that allows you to sign contracts in electronic format. That feature is able to save a lot of time and increase efficiency.
Another feature contributing to increasing efficiency is a document library. By implementing it in your app, you allow your employees to work on documents on the go.
Also, to avoid long searches of particular laws in heavy books, you can simply integrate them into your app and look through them every time you need, having the device at hand.
Creation of legal apps oriented to customers
Basically, law firm apps were just a kind of brochures and could not propose many really valuable features and opportunities for their users. However, with the development of the IT industry, it became understood that apps have the great potential for providing better service.
In our time, when the quality of service has become one of the main ways to win the competition, mobile apps unleashed their potential driving more loyalty and credibility to brands.
The multiple studies conducted over recent years show that it is more convenient for modern customers to set up a meeting in written form rather than pick up a phone. So, if you want your application for lawyer or user to be valuable for users, this feature is a must.
Do you want to create an app for meetings scheduling? Check out our article related to event app development
However, not only scheduling appointments may be useful for your users. You can also provide them with an opportunity to access all the relevant information about their case.
The list of basic features for legal apps for lawyers and users oriented to customers is the following:
Synchronization between an app and website
Push notifications for keeping customers informed In-built chat
Support of cloud storages for sending files (e.g. Dropbox)
FAQs and different supporting materials
Examples of legal apps created by law firms
So, it is high time to consider several examples of law companies that have already created their own mobile apps.
Bird & Bird
This international law firm has a dozen internal apps, as well as two apps that are available to the general public on App Store and Google Play.
One of the company's most downloaded public law apps is called Digital Marketing Law. It is intended to facilitate the work of marketers with marketing laws and online advertising depending on the country.
Bird & Bird legal app interface
Sheppard Mullin
Sheppard Mullin is one of the top American law firms. They deal with financial and corporate law and half of their clients are Fortune 500 companies.
The company has created Sheppard Mullin Interviews, mobile app for lawyers for iOS and Android that helps graduates prepar for interviews, providing them with tips, as well as examples of questions.
Sheppard Mullin Interviews app interface
McCullough Robertson
This Australian company has created an interactive iOS app called IP Health Check. It is intended to provide it's users with the guidance for protection of their intellectual property under Australian laws.
The company points out that intellectual property is frequently overlooked despite the fact it is as important as the company's physical assets. So, their law firm software is an attempt to change the situation and allow companies to protect their intellectual property in a correct way.
McCullough Robertson app interface
Allen & Overy
This company consists of over 5,000 employees working in 44 offices that are placed in 31 countries all over the world. The company's desire to bring some innovations to the legal industry has created the law app called Access Assist.
This iOS legal app helps different kinds of businesses handle requests related to the personal data the company stores regardless of who made this request - employee, customer etc.
Access Assist app interface
So, as you can see modern technologies have found their application in the legal industry as well. They make life easier for hundreds of thousands of professionals working in the legal industry.
If you are considering an opportunity to create a legal app for your firm - contact our managers to get your free consultation.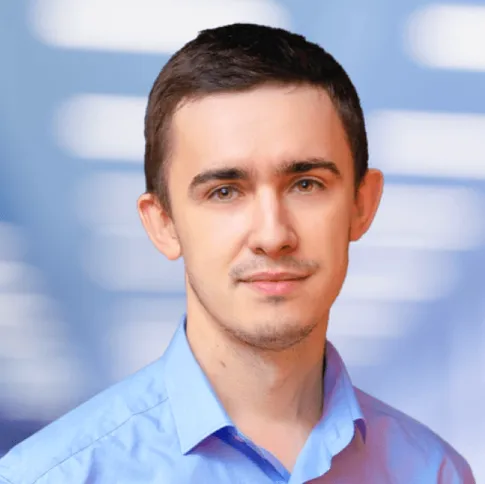 About author
Evgeniy Altynpara is a CTO and member of the Forbes Councils' community of tech professionals. He is an expert in software development and technological entrepreneurship and has 10+years of experience in digital transformation consulting in Healthcare, FinTech, Supply Chain and Logistics
Rate this article!
3871 ratings, average: 4.54 out of 5
Give us your impressions about this article
Give us your impressions about this article