Software Developer Consultant Rates by Industry, Specialization, and Location
Without tech expertise, companies are at risk of investing money in unneeded custom software that won't go along with their business objectives or solve tech problems. And when it comes to the IT industry, mistakes cost a lot.
That's why businesses hire IT consultants — to help them design, optimize, architect, and implement software and processes. Without wasting time and money.
IT consultants are always experienced, skilled, and thus expensive specialists. In some countries, they charge $250/hour and more.
So in this guide, we're discussing software engineering consulting rates. How much they charge by region, what their rates are made up of, and how to save on consulting services.
What's IT Software Consulting: Rates Formation and Essence
Before we move to the software consulting rates, let's discuss who are IT consultants and what they usually do.
In IT, consulting means providing expert knowledge to help companies or individuals solve a business problem through the right technical solution. For example, your company used to run on an old CRM that cannot cope with the current load. And now you want to make the CRM more scalable or add a couple of new features like custom invoicing or push notifications.
You have a few options:
Modernize an old system by migrating to the cloud and adding new features, and so on.
Reengineer the CRM entirely (from C# to JavaScript).
Replace the software with a new suite.
An IT consultant's job is to study your requirements, budgets, and constraints and help you choose the best option.
Reasons why new and established business may need consulting services
Although they're good at programming, IT consultants don't always write code. They instead advise on tech solutions like choosing between Angular or React.js for a web app or selecting the best cloud database for a corporate CRM.
Consultants are supposed to improve the business, not just develop some software.
Still, many software development companies provide IT consulting as a part of their services, thus having their own, in-house, software architect consulting rates. They help clients find a solution to existing business problems through technology and then assemble a team to build it from the ground up.
Thus, IT consulting normally refer to several most wide-spread industries.
Enterprise solutions
Enterprise solutions refer to such that address a company's needs in a holistic manner rather than targeting them one by one. Enterprise solutions serve the purposes of large companies, known as enterprises. Such solutions mostly feel the gaps in the interaction between different company facets. When an IT company reaches an enterprise scale, the risk of such gaps increases simultaneously with the growth.
Separate company parts can become an end in itself, without minding other departments' updated statuses regarding joint projects. Enterprise solutions are embodied in software applications designed to target specific needs. An IT consultant will help reveal which company facets need better connectivity and what software solution will effectively fulfill this task. Enterprise software consulting rates can be slightly higher than average due to the increased scale of work.
Application development
Application development consulting is a career path chosen by those few development specialists who have already tried everything and are eager to share their knowledge with others. If we look at the matter through the Star Wars perspective, application development consultants are grandmasters, like Yoda. No one knows where they come from and what tattered roads led them to the consulting, but they're so famous for their proficiency that it's almost notorious. Application development consultants are indispensable in selecting the exact technical means for building an app, like deciding between Python and Swift for a preferred programming language, or between iOS and Android for a preferred platform. App development consultants answer such and similar questions based on your infrastructure resources and business goals.
Migration and maintenance services
Migration and maintenance services consulting has to do with ensuring smooth data transfer: storage-to-storage, format-to-format, or computing network-to-computing network. In most cases, data migration goes hand in hand with IT infrastructure maintenance needs, which include but are not limited to server replacement or updating, transfer of data to a cloud provider, software updates, company fusions, outstaffing, etc.
Data migration is a most delicate process similar to transporting digital DNA from one software or hardware piece to another. A single step made improperly in data migration produces a domino effect disturbing the whole process. That is why careful planning is crucial when it comes to migration and maintenance services security. And it reflects in work scope of software engineer consultant - hourly rate will change either. An IT consultant specialized in the area creates a plan scheduling migration and maintenance granting a successful passage of information between the points.
UI/UX design services
UI and UX of your website or app are no less important than its technical stuffing. User-friendly UX and trendy UI design meeting the needs of your target audience are key for a stable customer flow. To become an IT consultant in UI/UX design one has to simultaneously be a pro in design trends and understand how their implementation works from the technical side. It's worth going for a UI/UX consultant's service if you need to know what design solutions are best to both ensure ultimate usability and comprehensively represent your brand identity. Last but not least, a UI/UX consultant will help you calculate the cost of your website or application with a detailed explanation of where each dollar figure comes from.
Application testing services
Application testing is a method of ensuring interface and other functional work as they're supposed by cohesive verification of all the relevant processes. The result of such checkage is revealing and annihilation of code errors. Testing methods combine the manual part with automated scripts, frameworks, and programmes. IT consultants in application testing services help create a wholesome and comprehensive testing plan which you can use to check all the facets of your application with minimal costs.
Software security services
An IT consultant is also a precious addition to your staff (even though a temporary one) when it comes to choosing a security solution. You can never be too cautious when it comes to security. There are multiple levels of where malicious intervention can take place affecting your business as a whole. That is why there are two major terms under the roomy umbrella of "security" further narrowing down to more particular aspects: cybersecurity (aka Internet security), endpoint security (security of user devices), and network security (safety within your home computer network). A consultant will analyze your company needs and suggest proper ways of ensuring its processes' security at every level.
Businesses often hire consultants to get a piece of advise on configuring a large application like SAP or Oracle. And consultants don't usually work 8/5 as regular employees do. This is one of the reasons why software engineer consulting rates are so high. They're brought in to give advice (or consultancy) for as long as needed. After that, they move to the next project.
Consultants' salary or income fully depends on the software consulting hourly rate they or their employers set. And in some cases, these numbers are really high.
What You Need to Know About Software Engineer Consulting Rates
IT consulting requires certain skills, both business and technical. You can't just grab a junior developer and turn them into a consultant in a month.
Consultants are generally more experienced (at least 10 years working in the field) and usually have some area of expertise that might have been difficult to find on the market. That's why some IT consultants charge typically $500-$1,000 and more per day for their expert services.
Software engineer consultant rates often depend on location, company size, type of employment, expertise, and many other factors.
Software Consultant Rates by Specialization
Сonsulting companies usually have deep domain expertise (in healthcare, banking, fintech, or even blockchain technology) and industry experience.
For example, Cleveroad consultants work with (but not limited to) the following industries:
Still, software consulting hourly rate rarely varies across different industries as it is the exact span and difficulty of work that matters in each particular case.
Same thing with technologies IT consultants work with.
PayScale claims $79,826 to be an average software consultant salary in the USA. But software developer consulting rates differ depending on the qualification and stack of technologies the specialist works with.
According to ZipRecruiter, a US-based hiring platform, Java consultants get $123,695/year on average. That's $62 per hour or $496 per working day.
While .NET/C# consultants are offered $90,402 to $120,000 salary. That's from $40 to $60 per hour on average.
Of course, software consultant rates also heavily depend on location.
Consulting Rates by Location
Naturally, a tech consultant in Boston, Massachusetts expects to earn a higher rate than an IT consultant in Louisville, Kentucky. Even if they have the same qualification.
Higher software engineer consultant hourly rates are often connected with higher office rent prices, parking fees, local salaries and taxes, and only then — consultants' qualification. For instance, in Central Europe, a popular software outsourcing region, IT consulting rates are 3-4 times lower than in the USA. According to Clutch, it's $35-50/hour vs. $100-$150 per hour for US developers' services. So why pay high rates when you can get the same work done offshore for a quarter of the cost?
We're going to review software developer consulting rates by region in the next section of the article. We're going to review software developer consulting rates by region in the next section of the article.
Rates by the Consulting Company Size
It's mostly enterprises that order IT consulting services. They make massive investments into software products to improve or hold their current market positions. And they're faster to adopt advanced technologies to keep up with the changing industry standards and market demands. Therefore, software engineer consultant hourly rate forms considering these demands.
IT mostly large enterprises that order consulting services
As for the size of consulting companies themselves, it turns out they can be very different. These days companies of all sizes — from 2 to 20,000 employees — are engaged in software engineering and consulting.
Let's get a closer look at the size / hourly rate ratio:
Enterprise-level companies
Average project cost: from $500,000 to $100 million, and up.
Enterprise-large companies have hundreds of software developers and consultants having deep expertise in a specific area. They work with governmental projects and Fortune-500-size companies that can afford their rates.
Software developer consultant rates range between $250-$850/h, depending on the consultant's experience level.
Large-size companies
Average project cost: $125,000 to $5+ million
They also work with large budgets but not as large as enterprise-level ones. Big-size companies have 100 to 1,000 developers and consultants, usually from a few offices around the world.
They aren't as expensive as previous companies, yet not cheap either — about $200-$300 per hour of IT consulting.
Medium-size agencies
Average project cost: $50,000 to $5+ million
Probably the best option in terms of value for money.
Mid-size companies have between 10 to 100 developers and usually work with small to medium businesses. You can expect them to have a software engineer consultant hourly rate ranging from $125 to $175 an hour for project consulting in the US. Cleveroad is also a mid-size outsourcing company but we work with $23-50/h rates.
Still, working with less-known companies could be risky. It's a good idea to contact some of their previous clients or check verified reviews on Upwork, Clutch, or GoodFirms.
Small companies
Average project cost: $10,000 to $500,000
These IT firms usually have between 5 to 10 employees, including the company owners, and mostly work with startups, small and medium-sized local businesses. Consulting rates software engineer of a small company charges ranges from $75 to $125/hour, making them the most affordable option from the list.
Since such companies are quite small, they may not have the expertise you're looking for. It's always a good idea to double-check if they can handle the project of your size and complexity.
Software development consulting rates, by company size

| | | | |
| --- | --- | --- | --- |
| Company Type | Number of employees | Hourly Rate | Project cost (average) |
| Enterprise-level | 1,000+ | $350 - $850 | $200,000 - $100,000,000+ |
| Large-size | 100 - 1,000 | $200 - $300 | $125,000 - $1,000,000+ |
| Middle-size | 25 - 100 | $100 - $200 | $50,000 - $750,000 |
| Small-size | 5 - 10 | $75 - $125 | $10,000 - $500,000 |
Software Consulting Fees Structure
Fee structure refers to how the consulting services will be paid off. There are three popular options:
Hourly rate. An IT consultant gets paid for the number of hours they've spent working on your project. It's a common practice in projects where it's not simple to calculate a fixed timeline.

Project-based. The consultant needs to finish working on the project in a given time-frame, like a month or so.

KPI. Product owners assess the work done; the consultant gets paid based on its quality.
Software consulting rates is the most common option in this field. Still, some companies prefer to charge a fixed amount after the work is done.
Consulting services help businesses in different spheres. Learn more about it our other in-depth article about IT consulting rates and costs!
Software Developer Consultant Rate by Region
According to the Grand View Research report, North America dominates and is expected to continue dominating the consulting market when it comes to revenue.
US-based companies invest lots of money in ERP, CRM, IoT, EAM, and big data software. Besides, businesses often need to application modernization.
That's why the USA holds the higher IT consulting rate — $100-$175 and up per hour.
IT consulting market in the USA growth every year
The Asia Pacific consulting market will also grow over 2022-2025. That's associated with the growth of the e-commerce sector in this region. As the number of online e-commerce companies grows, so does the need for mobile and web app development consultation.
We've compared IT consulting rates in different regions, including popular outsourcing destinations like Western and Central Europe. Rates are taken from UpWork, YouTeam, Clutch, and GoodFirms platforms.
Software engineer consultant hourly rates, by region

| | |
| --- | --- |
| Region | Hourly Wages (in US$/h) |
| ✨Central Europe | $35-$50 |
| 💡Western Europe | $100-$150 |
| 💵United States | $100-$175 |
| 🏢Canada | $100-$130 |
| ⛴️Australia | $80-$120 |
| 🎯Asia | $20-$40 |
| 📙India | $20-$30 |
Why Choose Cleveroad as Your IT Consulting Company
Cleveroad is a skilled software development company headquartered in Central Europe, Estonia. For 10+ years, we've been assisting startups and organizations of all kinds in acquiring cutting-edge technology, improving workflow efficiency, and solving business issues, including:
Initial project estimates, with no hidden costs from our Sales Managers
A consultation with one of our Business Analysts about your project
A team rapidly adapting to project requirements, and easily fitting each flow
Proven in-depth software development experience in a variety of sectors
A full consultation on all aspects of your project from our Project Managers
Take a look at the projects we've helped to deliver in our portfolio, and let's start our communication! We're ready to consult you on all the business questions you need!
Need an experienced IT consultant?
Tell us about the project, and we'll help you choose the best tech solution according to your goals
Frequently Asked Questions
IT consulting stands for providing expert knowledge to solve a business problem through the right technical solution.
For example, a company used to run on an old CRM that cannot cope with the current load. Now owners want to scale it and hire a consultant to help them develop the right tech solution.
Software developer consulting rates depend on many factors, including specialization, location, and company type. In general, IT consultant rates start at $25/h and go to $250/h, and up.
Depends on their qualification, experience, country of residence, technologies they're experts in, and fee structure.
For example, tech consultants charge $100-$250/h in the USA while in Central Europe, the prices are 4x lower — $35-$50/h.
Usually, it's the consultant's qualification, experience, country of residence, technologies they're experts in, and fee structure that form consulting rates for software development.
In terms of cost-efficiency, Central Europe is probably the best destination. There are many outsourcing IT companies and thus lots of experienced developers and software architects that provide consulting services.
In comparison, software architect consulting rates don't usually exceed $50+ per hour, depending on the project. The same consulting services cost 2x or 5x more— from $100 to $250 — in the USA.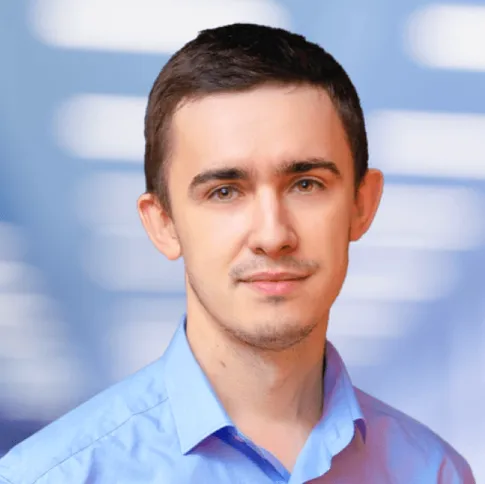 About author
Evgeniy Altynpara is a CTO and member of the Forbes Councils' community of tech professionals. He is an expert in software development and technological entrepreneurship and has 10+years of experience in digital transformation consulting in Healthcare, FinTech, Supply Chain and Logistics
Rate this article!
2684 ratings, average: 4.73 out of 5
Give us your impressions about this article
Give us your impressions about this article
Jason Garrett
24.06.2021 at 13:24
I liked the explanaition, very informative and detailed. please keep it up!
Kerttu Tuomala
17.05.2021 at 23:51
The most informative guide out there but a bit short. Thanks for explaining everything step by step and sharing the info, though. I think I'd be really helpful for beginners to read this piece.
Thorvald Moen
21.04.2021 at 15:20
nice text :) thank you a lot
Albert Molina
25.02.2021 at 10:21
nice pictures! i have no doubts American market is the top #1 but they tend to charge too much. just like you said not many company can afford good consultants, what a shame!