The Best Services For App Analytics
Who wants their application to become popular? Everyone! Correct me if I'm wrong. No matter what your goal is when you create a product, you want it to find it's user. So how do you understand that your product is really useful, and how to find it's weaknesses if it happens not to meet your expectations? At first glance, it seems that this is not such a challenging task. But in reality, the situation is rather different.
There are many metrics to track the popularity and viability of the application. They are a number of downloads, a number of active users, and LTV (Lifetime Value). In fact, there are a lot of them.
In one of our previous articles, we told you about some basic metrics which should be used to detect the screw-ups in the application. They are suitable for almost each one.
In this article, we will consider which data analytics tools should be used to track of the necessary figures. They are mobile analytics services for mobile applications.
With these lifesavers, you will find all the necessary figures easily. But there is a quite tricky part.
Different analytical services provide a different set of mobile app analytics metrics and tools. And there is just an incredible number of them. And exactly at the moment of choosing the service, the only question has to be answered is which one is the best?.
We face this question every day: when you decide which jacket or dress suits you best for today's event, which phone will satisfy your needs better, which sauce will make a salad tastier, and so on, and so forth.
Of course, the choice often depends on many factors. The choice of service for analytics won't be an exception.
We have selected for you five of the most popular services for mobile app analytics. Let's choose the best one together.
Types of analytical systems
As we have said, not all mobile data analytics services work on the same principle. All analytical systems can be divided into several types:
Applications that work with data from an app store.
Systems that receive data via SDK.
Hybrid systems which work with the data from both a store and inside of an application.
In this review, there are the best mobile analytics tools that belong to different types. We'll analyze how they work.
Google Analytics
Initially, it was built for the web. But then when mobile segment became huge, they expand it to mobile. Now it provides services for web, Android, and iOS.
It's easy to learn no matter whether you are an experienced Google Analytics for web user or a newcomer.
Functionality. It has been affirmed that this service has the widest functional set. This is one of the reasons why most owners of applications choose Google Analytics for apps tracking.
View real-time statistics. The data that you are viewing is promptly updated. This allows tracking events in real time.
The ability to monitor traffic sources. Not every service provides this tool, so it's presence is an unquestionable advantage. With the ability to track where your users come from, you can properly direct the advertising campaign and allocate resources more accurately.
The possibility of creating AdWords remarketing lists.
Google Analytics for mobile apps is an ideal solution for you if your client uses not only a mobile solution but also a desktop one. So it is more convenient to monitor the actions of the same client. Google Analytics tracks an IP address and accurately detects unique visitors.
This means that if the same user will use the mobile and desktop version of your service, Google Analytics will count him or her not as two unique visitors (as it happens in the majority of services for tracking) but as one.
Flurry
Platforms: Android, iOS, Windows Phone, Blackberry, Java ME
Flurry is considered the main competitor to Google Analytics for iOS and Android. In most cases in mobile development, the choice is between these two mobile application analytics services.
Flurry lets you track the same figures as Google Analytics . The advantage of the system is dealing with events that are quite easy to set up, and the ability to specify the period of the step when you set up the funnel. Reports within analysts are well organized. Also, you can create the necessary segments and funnels.
One of the disadvantages is there is no ability to calculate financial figures. Also, you can't run A/B testing. It can be concluded that the system isn't suitable for those who have in-app purchases.
Using Flurry, you can create up to ten custom dashboards.
App Annie
Platforms: Android, iOS, Windows Phone
The service provides the ability to track the following indicators:
downloads;
revenue;
advertising data.
Here are the main features of App Annie.
The metrics are updated automatically. However, unlike, for example, Google Analytics app, it doesn't happen in real time. You'll get a report once a day.
The data can be divided into categories making it easier to review and analyze.
The service allows you to track your advertising workflow. Here you will also receive a daily summary of data for your campaign and it's success, and you will be able to filter the data according to different characteristics, for example:
country;
platform;
store;
source, etc.
Here're the figures you can track with App Annie:
ad spend;
ad revenue;
CPI;
eCPM;

fill rate.
MixPanel
The reason for the tracker to be paid and have high cost is the large set of specific and useful mobile analytics tools. Among them are:
financial analytics;
in-app analytics;
detailed segmentation;
classic funnel;
well-organized cohort analysis.
Also, using this service, you can send push-notifications and targeted messages to any group of your app users.
In Mixpanel, you can build the data using all the event attributes at one time without separating every kind of attribute in a separate event.
The service provides a trial period for those who are not sure about their choice. So you can decide whether it worth that money during the trial period.
The main disadvantage of MixPanel is that it can be quite costly to scale. Also, it is quite a bit problematic to drill down to raw data.
Apple App Analytics
This service was created in 2015 to help Apple developers to find answers to questions about the assessment of their applications popularity and in order to create a tool that would fit perfectly for iOS platform specifics.
With the service, developers have the ability to track three types of data:
With the help of this service, it has finally become possible to track the number of views in the App Store.
An interesting piece of information you'll find as well is user retention, sorted by week. It is helpful for showing you when users are dropping off, especially after an app update.
The service is quite easy to learn and use. It displays a large number of metrics related to the App Store.
But for all that it has a limited set of app analytics tools to track application usage. Experienced developers and marketers advise us to use Apple App Analytics in conjunction with other services to expand the necessary functionality.
Localytics
Platforms: Android, iOS, Windows Phone, Blackberry, HTML5
Pricing: free and paid version
When you open a service, you'll immediately get the data for the number of users and the number of requests to the application.
In the paid version, you will be able to compare your applications on a variety of parameters:
sessions
users
the number of downloads, etc.
In the paid version, all the features that allow you to customize marketing automation are available for you. With this function, it is possible to send push-notifications, emails, and so forth to specified user groups. Also, you can customize the remarketing.
This service can help you to determine which kind of notice should be sent to which group according to the high quality of users interaction.
Also, with the help of the service, you have an opportunity to build predictions and according to them adjust your marketing plan.
The main restriction of Localytics is the poor set of mobile app analytics tools available in the free version.
Countly
Platforms: Android, iOS, Windows Phone, BlackBerry.
Pricing: free and paid version
The service was created in 2013. It provides services not only for mobile applications, but also for the web, games, and wearable devices.
Countly can track about 90 different metrics that help you deeply analyze your application. As well as in Google Analytics, data is updated in real time, which is an advantage over many other services.
Another interesting moment is that you can enable or disable some features and customize your dashboard. This feature is provided for those who use enterprise and community edition.
There are four types of using Countly:
Countly

Cloud (SaaS);

Community Edition (open source);
Enterprise Edition;
Enterprise Marketing Edition.
You can find a guided demo to learn how to use Countly. Also, it has quite convenient and intuitive UI so it's safe to say that the service is one of the easiest to use.
So which one is the best?
Together we've considered seven the best services for mobile analytics. Now you can choose one that suits you best .
In order to decide which of them will become your irreplaceable assistant in the business, write down what problems you need to solve. Then match these problems with a set of mobile app metrics provided by each of the services. Then you'll be able to exactly say here it is, my assistant.
Imagine how much you can do with a help of such a powerful tool, as the analytics is. So if you still haven't been using the advantages that such services give, it is high time to start.
And if you find any weaknesses in your product and don't know whom to hire to fix them, feel free to text us. We do know how to make your application number one in the market.
Don't miss the new posts. Subscribe to our articles. We will share only the most valuable and selected tips with you.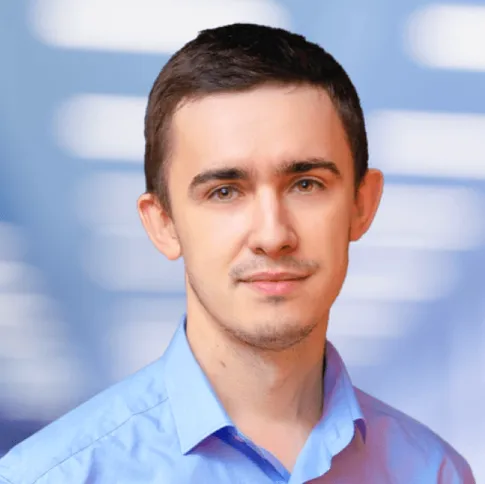 About author
Evgeniy Altynpara is a CTO and member of the Forbes Councils' community of tech professionals. He is an expert in software development and technological entrepreneurship and has 10+years of experience in digital transformation consulting in Healthcare, FinTech, Supply Chain and Logistics
Rate this article!
3330 ratings, average: 4.96 out of 5
Give us your impressions about this article
Give us your impressions about this article