IT Managed Services for Business: Types, Benefits, and Hidden Pitfalls
Modern tech solutions are very diverse and require close attention to every piece of functionality. Different teams, like software engineers, quality assurance specialists, designers, and others, work together to deliver a quality solution. One of the units that ensure stable and efficient work of the IT environment is DevOps.
However, experienced DevOps specialists are in high demand. Their salaries are almost the same as developers' ones, while skilled DevOps are even harder to find. That's why companies often delegate their IT operations to managed IT service specialists.
This way, companies don't waste time on hiring and pay for actual results. Besides, managed services are gaining popularity. According to Statista, this niche reached a market share of $200 billion in 2020 and will reach over $300 billion by 2025.
In this article, we'll discuss the concept of managed IT services, their types, benefits, and pitfalls.
What Is Managed IT Services?
What does managed IT services mean? IT service providers offer services that cover different IT-related activities to their clients. The main goal of a managed IT service provider is to help clients manage network and server equipment, take care of the software, and adjust cloud services.
In other words, it helps your employees focus on their primary tasks. Small and mid-level organizations often ignore the benefits of private clouds. Instead, companies deploy a ton of physical servers that contain data, software, IDEs, and other stuff. However, to maintain all server infrastructure, the company has to hire new employees. On top of that, if the server goes down and company's clients can't get the goods or services they're looking for, the revenue and user experience go down.
Managed IT services specialists can solve the problem by transferring all IT processes to a private cloud infrastructure. The major cloud providers, like Amazon S3, offer fault-free servers with powerful hardware. In case of any issues, the client can contact their managed IT service provider to get a consultation on any questions.
Types of Managed Services in IT
Delegating IT processes to a third-party vendor makes the project more cost-effective and less time-consuming. However, to make the most out of it, you have to understand what processes can be outsourced.
Let's discover all tasks handled by managed IT services vendors.
Top 6 use cases for managed IT services
Data Backup
The rising number of cyberattacks and hardware malfunctions is a good reason to take care of data backups. If your business is closely tied to data (like e-commerce websites with databases of user accounts),you can easily lose a lot of money without backups.
IT managed services specialists can create a system that keeps backups and automatically transfers all data to reserve machines in case of malfunctions with primary ones. Data backups can be organized in the cloud or on-premise. Your tech partners take care of physical server or cloud architecture, data organization, database adjustment, and other related tasks.
Analysis and Consulting
Young companies often don't have enough expertise in organizing cloud infrastructure and assessing the performance of their cloud systems. That's why businesses contact outsourcing companies to do performance analysis.
Dedicated DevOps engineers assess the system and draw up a list of recommendations for further improvement. According to this list, in-house specialists refine their system. Thus, you can improve the performance of your system and make it more cost-effective due to the lower consumption of resources (for example, when using AWS).
Adjusting CI/CD
CI/CD, or continuous integration/continuous delivery, is a series of steps that automates the software delivery process. In other words, it's an executable specification of all stages that developers take to deliver a new version of their product that increases their productivity. Due to this pipeline, developers don't have to manually build and test the product. The CI/CD pipeline does everything on its own.
Managed services IT specialists create a pipeline depending on your specification. For example, languages like C/C++, Java, and some other require developers to build a software instance to run it later. At the same time, languages like JavaScript, Ruby, and others work without this stage. So, outsourced developers can build a highly personalized pipeline for software delivery based on your requirements.
Cloud Infrastructure Security
After the migration to the cloud, you need to think about the security of your software. Despite of the benefits of cloud solutions, cloud computing security risks are the main concern to successful system operation. For example, Amazon, the most popular cloud service provider, offers a shared responsibility model. AWS is responsible for the security of the whole cloud, while users take care of the security inside the cloud. It means that Amazon protects the infrastructure like hardware, software, and network that run AWS service. However, it's your concern to grant the security of your AWS resources and applications.
Managed IT service vendors help clients to protect their software from fraudsters with features provided by AWS. Identity Access Management, S3 security, CloudTrail, and other services safeguard your application and private clouds.
Benefits of Managed Services in IT
Now that you know the types of IT services, it's time to realize what are managed IT services benefits and how you can use them in your favor.
The major benefits of managed IT services
Filling the Talent Gap
On-demand talents are one of the greatest benefits of any outsourcing approach. It's very rare for a company to find an employee in the first days of the recruiting campaign. It usually takes a lot of recruitment time to find talents and even more time to negotiate on working details. Furthermore, you'll need an experienced DevOps to conduct a tech interview with candidates.
On the other hand, managed IT service providers always have spare talents that are only a few clicks away from your project. However, you should pay attention to the research. Gather information about managed IT services vendors, browse through their clients' feedback, and check rankings on websites like Clutch and GoodFirms. A well-held research is the only guarantee of successful cooperation.
Focus on Primary Tasks
Any business needs to focus on its initial goals, and managed IT services help to achieve a full concentration on the task. In small startups, it's often the case when software developers take care of server deployment and setting up cloud storage alongside their main duties. In this case, developers can't keep up with their main responsibilities and burn themselves out faster. A managed IT services provider handles all IT operations to take the burden off your in-house team.
On top of that, vendors can also consult businesses on IT processes. Thus, if you're establishing a DevOps team or requalify your employees to DevOps engineers, you can hire experienced specialists from outside to get a professional tech consultation on all the issues you come across.
Predictable Costs
Predictable and flexible costs are another benefit of managed services for IT. The vendor calculates the final paycheck for the managed IT services beforehand. Knowing the price for the services, you can estimate the project budget and balance your expenditures precisely.
On top of that, vendors often provide flexible payment schedules for their clients. Therefore, you can pay on an hourly rate or on a monthly basis, or even after the completion of a particular set of tasks. With this flexibility, you can manage your resources wisely and see actual results before you pay.
Save Time on IT Tasks
The more hands you have on your project, the less time your team needs to release the product. A smaller time-to-market lets you conduct user testing and fix any issues faster. Besides, the team doesn't have to push itself to the limit. Managed It services specialists will take care of their tasks, so the in-house team doesn't have to overtime to release the project in time.
Scalability
The growth of the company results in the demand for new employees. Maintaining more servers, securing cloud infrastructure, and adjusting cloud services require an entire DevOps department. However, it's easier to hire employees from an outsourcing company than directly into the office. You won't have to provide your specialists with office space, pay for software and hardware, and provide additional compensations. The on-demand hiring concept allows you to get talents almost instantly, without suspending any internal processes.
Challenges of Managed Services in IT
Despite all the benefits for companies, this approach has some downsides. Let's discover managed IT services major pitfalls.
Downsides of hiring managed IT services
Control Over the Team
When hiring a remote team of specialists from an outsourced vendor, you're expecting high-quality services and rapid results. However, some vendors use the lack of control in their favor. Allocated developers handle the work slower than awaited to get more money from the client. Clients that pay on an hourly basis receive the desired result, but at an unfair price.
To avoid being scammed by dishonest vendors, you have to set particular KPIs to the remote team and discuss how the work results will be demonstrated. With a strict deadline, engineers will do their best to finish the job and protect the company's reputation.
Reliability
From the first pitfall, we've reached the second one. The choice of a reliable vendor providing IT managed services is extremely important. So it's better to get as much information about the company as you can. Make inquiries about their previous clients and check the company for experience in your industry. Self-respecting companies always have a portfolio of projects to introduce their future clients to their expertise.
Besides, there are special resources where clients can share their opinion and leave feedback about the vendors' services. For example, Clutch provides essential information about the vendor and contains client reviews so that other potential clients can assess the company's experience and reliability. GoodFirms is another useful platform similar to Clutch. It creates reports about leaders in various industries and shows information about the company.
Strategic Mindset
It's hard to benefit from managed IT services if you don't have a thoughtful plan. When negotiating with the vendor, you have to clearly explain your requirements. This will let your partner choose the right candidates for the project and estimate the cost of the service. With blurry requirements, the development team may follow the false lead, and the final result will be far from your expectations.
As it was said before, managed IT services is a scalable approach. That's why it'd be great to have a vision for the upcoming year or two about the project. Long-term plans can help you understand the number of specialists you'll need to hire in the future and how to allocate the budget.
How to Get Ready for Managed Services
Finally, it's time to figure out if a remote team is viable for your project and what preparational steps you should take to onboard it.
3 crucial steps to hire managed IT service specialists
Compare the Expenses
First off, you need to calculate the cost of an in-house DevOps team. Calculate employees' average salary, including all additional expenses (hardware/software, vacations, insurance, and so on). If you run a small project and need a single developer, the saving isn't worth the effort. Usually, small projects don't require a complex cloud architecture, so in-house developers can figure everything out on their own. However, searching for a partner, signing agreements, and dealing with organizational issues may take longer than solving an actual problem.
On the other hand, if you have a large project that requires a department of maintenance officers, it's better to contact a managed IT services vendor. You can reinvest the saved time and money into product development.
Identify Potential Vendors
You can draw up a preliminary list of tech partners with the help of Clutch, GoodFirms, and other similar resources. Pay close attention to the English level of employees.
Communication issues may ruin the cooperation even if the company offers first-class specialists. Furthermore, don't hesitate to ask about payment terms. Different companies work with different payment systems and offer various payment schedules, so choose the one that suits you the most.
Clutch lets clients understand the strong and weak sides of the company. Each review contains a project background, a description of the solution, results, and ratings. With all of this information, you can make an informed decision. You can visit Cleveroad Clutch profile as an example.
Choose a Provider and Onboard Specialists
Once you've chosen the most appropriate managed service IT provider for your goals, you have to get in touch with it. During the meeting, you should clearly define your needs. Depending on the project type, the company informs you about the following steps that you'll need to take. For example, if you're planning on migrating from physical servers to the cloud, the vendor will ask you to grant the highest access level to both physical servers and cloud-provider accounts.
Next, the vendor selects the best candidates that'll be working on your project. When all candidates are picked, you can browse through their CVs and have a personal conversation to choose those that fit your project the most. If you don't have significant tech expertise, bring one of your senior engineers for a tech interview.
Finally, when the managed IT services crew is gathered, it's time to onboard teammates to your project. Grant your new employees access to corporate chats, project management tools, server architecture documentation, and other operational necessities. Besides, your remote team needs a mentor from your side if some questions arise. Don't forget to introduce new employees to your in-house team. When all points of the plan are fulfilled, the team can start working.
How Can Cleveroad Help You?
Here, At Cleveroad, we've consulted over 170 clients. Our managed IT services specialists will help you with cloud migration, adjusting security systems, server administration, compliance with IaC principles, and more.
We're experts in gathering outsourcing teams for challenging tasks. Our DevOps engineers have vast experience in consulting and auditing cloud systems. One of our recent cases was setting up an AWS server for a car purchasing platform. Check our portfolio to learn more about our projects.
Need to hand over IT operations?
Contact us to share the details of your project and get a consultation from professionals.
Frequently Asked Questions
IT service providers offer services that cover different IT-related activities to their clients. The main goal of a managed IT service provider is to help clients manage network and server equipment, take care of the software, and adjust cloud services. In other words, it helps your employees focus on their primary tasks.
Here are the tasks handled by managed IT services vendors:
Data Backup
Analysis and Consulting
Adjusting CI/CD
Cloud Infrastructure Security
Server administration
Cloud infrastructure deployment
Managed IT services help your company to reduce the workload on your employees by delegating a part of tasks to an outsource vendor.
Here are the benefits that managed IT services bring to your business:
Filling the Talent Gap
Focus on Primary Tasks
Predictable Costs
Save Time on IT Tasks
Scalability
Here's the list of managed IT services downsides:
Control Over the Team
Reliability
Strategic Mindset
Here's the list of steps required to hire a managed It services vendor:
Compare the Expenses
Identify Potential Vendors
Choose a Provider and Onboard Specialists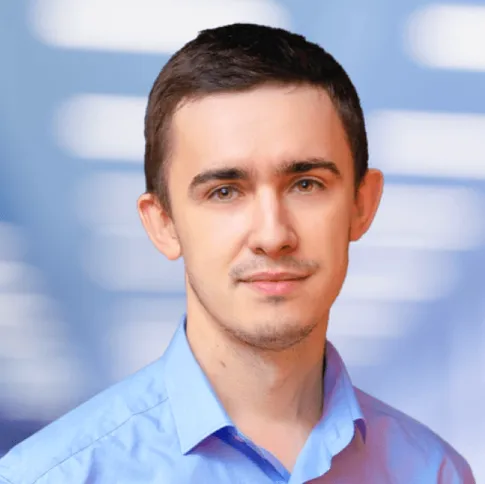 About author
Evgeniy Altynpara is a CTO and member of the Forbes Councils' community of tech professionals. He is an expert in software development and technological entrepreneurship and has 10+years of experience in digital transformation consulting in Healthcare, FinTech, Supply Chain and Logistics
Rate this article!
1731 ratings, average: 4.95 out of 5
Give us your impressions about this article
Give us your impressions about this article
Concetta Wisniewski
18.05.2021 at 07:34
Ernst-Dieter Gutzeit
10.05.2021 at 16:39
Managed IT services, or outsourced DevOps engineers are a real find for small businesses that are in search of a cloud migration. We've hired such specialists once, and we've never looked back.
Felien Van Haastrecht
02.04.2021 at 02:09
Managed IT services can be also used for a range of other activities. DevOps specialists can not only consult on cost and performance, but also consult on the cloud architecture. Still, great post
Noah Henry
12.01.2021 at 09:45
Well done, keep sharing your guides