Implement a CRM to grow your business
CRMs are designed to improve business efficiency and make management simpler. With years of experience in CRM development, we know how to create a personalized solution that'll meet your needs.
Our awards
Leading rating & review platforms rank Cleveroad among top software development companies due to our tech assistance in clients' digital transformation.
Clutch
Top 1000 Companies Global 2020
AppFutura
Top Custom Software Development Company
Extract
Top B2B Companies Global 2020
Goodfirms
Top Software Development Company
Clutch
Top B2B Companies Unite States 2019
Wadline
Top Web Developers 2020
How we solve CRM challenges
Our developers come up with a personalized solution to each challenge that complies with customer requirements for a new CRM.
Data integry
Transfer all your business data into a single system built with secure MySQL or PostgreSQL tools.
Scalability
Use only time-tested methods like vertical and horizontal partitioning for large data arrays, synchronous and asynchronous replication to cope with high loads.
Multi-user support
We take into account staff hierarchy and create configurable role systems to organize users and grant different access rights to CRM modules.
Third-party tools integration
We consider all project requirements and develop a flexible СRM that can be easily linked with Automate.io, Slack, Survey Monkey, Zendesk and other business tools.
Our clients say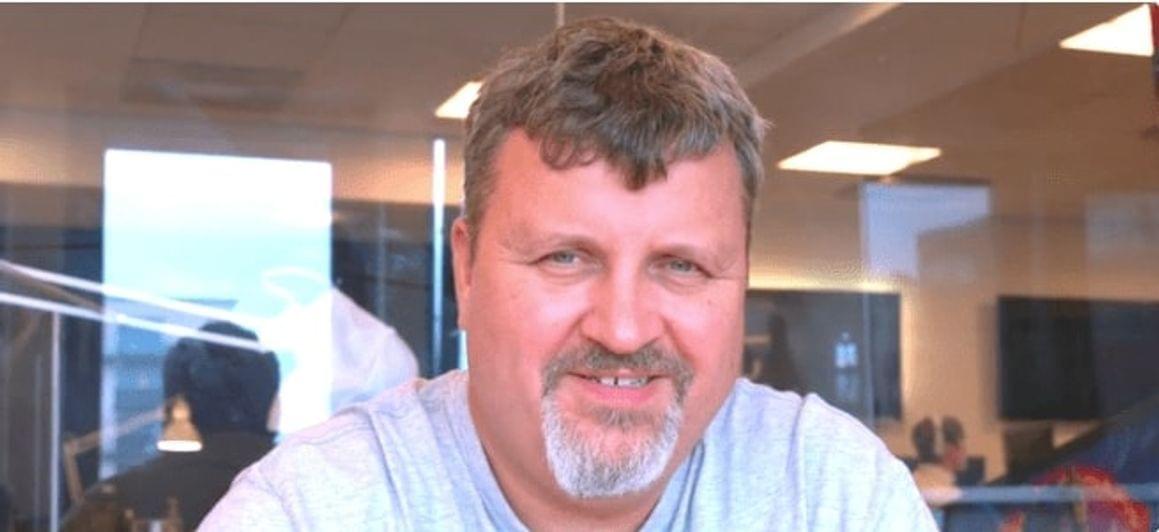 Henrik Loop
CTO at Blockbuster, TDC
"We're very happy with Cleveroad. They seem to work in the way that we do, and we have a close collaboration with them. Every day we talk to the developers and outline what needs to be done."
Read more
Our industry expertise
Our experience along with the knowledge of industry-specific tech and security standards are what give us enough power to build software of any complexity
Recent project
An app created to help people cure depression and sleeping disorders.
We create full-fledged СRM for hospitals, laboratories, and pharmacies that reduce paperwork and allow us to schedule appointments, monitor medical equipment, and store patient health reports.
CRM solutions we've delivered
CRM modernization for a microfinance company
Challenge:
A Canadian microfinance company hired us to rewrite the outdated CRM system from scratch using a modern tech stack as the old software couldn't cope with the growing business needs. High scalability was the main requirement for the project.
How we solved it:
In three months we completely rebuilt all СRM features using React.js and connected it with a powerful backend based on Node.js. We ensured required scalability by linking the CRM with Amazon S3 and Amazon EC2 cloud services.
Core tech stack:
React.js, Node.js, Amazon S3, Amazon EC2
Brand new CRM for organizing weddings
Challenge:
Create a CRM system for the Hawaiian market to connect wedding agencies and various contractors (florists, decorators, and so on). The required features were document template editor, Stripe and Paypal payments, and full-fledged e-mail client.
How we solved it:
We've made a C# powered CRM with MySQL databases and a front-end part built with Angular. The entire CRM infrastructure was provided by the AWS cloud service. At the client's demand, we introduced DocuSign for the signature of digital documents.
Core tech stack:
C#, Angular, MySQL, Amazon S3, Amazon EC2, Docusing
Our CRM software development services
As a custom CRM development company, we provide a wide range of development services to fulfill all CRM-related business needs.
CRM development from the ground up
Based on the business industry, goals, and requirements, we create unique digital products that help companies stay effective and optimize resources.
Custom modules development
Custom CRM modules will expand the CRM functionality system and add additional features to improve your workflows.
CRM integration
With our CRM development services, you'll get a flexible СRM system that can integrate with your current business tools.
Legacy CRM upgrade
We'll help you upgrade a legacy СRM system with modern technologies to reduce maintenance expenses.
CRM consulting
We'll analyze your business, identify weak sides, and come up with the best solution for implementing a CRM system to level up your business.
CRM customization
We can help you build the features you lack in an out-of-the-box CRM or adjust them according to your needs.
Our CRM development cycle
Our custom CRM development services are based on a time-tested development process that helps us deliver polished CRM systems.
We build exceptional native apps with Kotlin and Swift for Android and iOS, respectively. Besides, we provide cross-platform app development services on Flutter to deliver apps that work great on both platforms.

We deliver highly scalable web solutions using Angular and MySQL that comply with your business goals and needs. To achieve over-the-top scalability, we bound the web solution with AWS cloud architecture.

PWA development

Website and web app creation

Responsive design

If you're a brave startup with an idea and you want to test waters, we'll help you bring it to life. As a software engineering company, we have in-depth experience in creating MVP projects to reduce time to market.

Any software product requires an eye-catching design, and our UI/UX department can help you with it. We only use the latest design practices and techniques to meet business needs and deliver your vision.

Sketching and wireframing

Prototyping

Mockup creation

Hiring IT specialists can take a lot of your precious time. We provide staff augmentation services to expand your team with top-tier members. Acquire our iOS, Android, and Web developers, DevOps and QA engineers, UI/UX designers in no time.

Dedicated team

Team augmentation

Temporary and long-term extension

Product testing is a vital stage to roll-out bug-free software. Our Quality Assurance engineers run functional and non-functional tests to make sure that your app works as intended and no bugs will appear in the future.

Functional testing

Non-functional testing

As an agile-oriented company, we're glad to share our vision with other enterprises. We provide top-notch DevOps services for companies that struggle to optimize and automate their development and operation processes.

Cloud Infrastructure services

CI/CD services

Cloud cost optimization
Our Business Analyst and Solutions Architect conduct meetings to find out details about your business and requirements. In the end, you'll receive specification, detailed estimate, and wireframes.
Staff:
Business Analyst
Project Manager
Solution Architect
UI/UX designer
QA engineer
Why hire us as a CRM software development company
Team of AWS certified engineers and solution architects

Full development team—mobile and web developers, DevOps, designers, PMs, QA engineers, analysts

Streamlined and transparent CRM development process

Constant development reports via corporate tools

Consultations and initial estimate are free of charge

Experienced in building secure and scalable data integrated systems

Flexible cooperation models to choose from

On-demand non-disclosure agreement
Certifications
We keep deepening the expertise to meet your highest expectations and build even more innovative software
Questions you may have
If you still have CRM-related questions we're glad to explain the most common CRM development services topics.
First of all, determine the business goals you want to achieve with this software. Based on your business goals, make a list of features that'll help you achieve them. This list will help you form the vision of the future CRM system. After that, it's time to look for a reliable IT vendor with CRM-related experience.
The cost may vary from the location of the CRM software development company, number of features you want to implement in your solution, and other factors. We've made a complete breakdown of CRM development cost in our
article.
The most correct solution would be to search for a vendor on various professional platforms, such as:
On these websites, you can find thousands of CRM application development companies that provide development services and get acquainted with each company in more detail.
CRM systems are vital for businesses since their main tasks are collecting business data, optimizing workflows and improving customer service.
There are three things most entrepreneurs worry about:
Data integrity preservation when introducing new solutions into business
Third-party tools integration capability
Complexity of staff onboarding and support CRM
Despite the fact that these worries are not groundless, with a reliable IT vendor, these concerns will not bother you.
If your resources are limited, but the business requires the implementation of a CRM system, the ideal cost-effective solution would be to hire an offshore development team. We've made an ultimate
guide
on hiring an offshore development team.
Start growing your business with us