How to Hire Offshore Developer for Your Team: Hints, Prices, and More
Software company owners constantly look for ways to optimize the business processes better for themselves. The offshore software development is what they need- time-saving and cost-effective, offering a vast pool of specialists to hire.
For you to learn more about this method, we'll explain all the difficulties concerning hiring an offshore development team, nuances to watch out for, and in what regions to look for offshore developers.
Reasons to Hire Offshore Development Team
Offshore software development is a functional approach when building processes or separate tasks of one company are delegated to another one located far away from their client. Due to its benefits, most businesses use the offshore development model for hiring competent software engineers worldwide. It brings a considerably faster hiring process and less money spent on salaries. We'll look further at the benefits of this complex process, though now it is time to conduct a short market overview.
The Market Overview
Offshore is a component of outsourcing that is gaining traction in the modern IT sector, in particular due to COVID-19 preventive measures. According to Statista's survey, outsourcing market profit would reach roughly $413.72 billion by the end of 2021.
Outsourcing market profit from 2016 till the end of 2021 (Source: Statista)
Technavio research forecasts that the outsourcing market will significantly increase its incomes by 2024. Stats show that offshore software development grows in popularity so much, and it is also one of the reasons to use this cooperation method.
Cost and Time Savings
CBInsights survey says that 38% of businesses fail due to a lack of financial resources. Offshore specialists' employment helps businesses solve this problem, cutting costs for office rent, hardware, software license charges, and even wages. You can apply to the IT companies abroad, and they will provide you with the most flexible cooperation alternatives that will be beneficial and cost-effective. You will have to pay only for the working time of your offshore specialists according to their hourly rates.
You mustn't provide your offshore employees with sick leaves or vacations. All your expenses go to the essential thing — software development service. Furthermore, the vendors will also save the time needed for recruitment and development workflow settings.
Diverse Expertise
Forbes says that the talent shortage worldwide may reach 85.2 million by 2030. Given this issue, the businesses might lose about $8.4 trillion. Offshore outsourcing boosts such a problem solution, offering you a vast pool of talents located in foreign lands and skillful in different spheres of development such as logistics, healthcare, retail, or education.
Scalability
Offshore development teams are easy to scale, and you just have to reward the completed job. If you want to enlarge the team, the vendor will fill in the personnel lacuna finding new developers that will be glad to join your project. In other words, you may scale as fast as you need. Such a way is quite helpful: 24% of small businesses note that offshore outsourcing helped them increase their efficiency during the growth.
Performance
Technological advancement is never far behind when it comes to offshore development firms. To stay productive, they constantly enhance and upgrade their workflow. When you employ an offshore development team, you nearly always get specialists who are up to date on the latest technologies and methods. All these can speed up development.
The Sources to Find Offshore Development Team: The Best Countries
Looking for the best offshore company to partner with, you should start researching the most popular outsourcing destinations and comparing hourly wages, the number of developers competent in the sphere you need, and other data in several countries or even continents. Below you can get acquainted with the trendiest regions for offshore outsourcing.
Eastern Europe
It is a popular outsourcing location, with a large number of organizations willing to provide development services and skillful offshore developers for hire.
Many businesses choose Ukraine for offshore development. This country is one of the most well-known tech hubs in Eastern Europe. In addition to a huge selection of vendors, this region will delight you with fair development rates that are approximately equal to $25 - $50/hour.
There is a complete set of benefits you can obtain cooperating with Ukrainian tech specialists. We'll name the most important ones below:
A significant number of tech experts that are competent in various spheres of software development. It is not surprising because young specialists obtain their first experience combining the studying process in higher educational establishments with work.

Ultramodern networks allow a high-speed and stable Internet connection help Ukrainian developers work or search for required information as fast as they can. On top of that, they can stay in touch with clients according to the set schedule.

The Ukrainian IT community is a huge multitude of specialists in different domains useful in software development (like trading, healthcare, logistics, etc.). That's why you can always find an appropriate developer for your project.

The majority of software engineers in Ukraine can speak English fluently as well as write on it. Thus, applying to Ukrainian IT specialists, you'll always understand each other very well.

Despite pandemic limitations, offshore developers from Ukraine don't stop their workflow and even make it the most comfortable for clients, offering them the best quality to price ratio.
Other East European countries in the region offer their services by hourly wages up to $100/hour.
Western Europe
The Schengen Agreement establishes advantageous conditions for IT companies to be relocated from nearby regions. As a result, many native IT companies based in Western Europe (like Apple, IBM, and Google) are neighboring nearshore and offshore software businesses.
The hourly wages sum for West European IT specialists is approximately $50 - $200.
South America
This territory draws interest from international companies looking for tech talent and organizations to help them address their software development issues. It is due to a combination of such things as Northern America's geographical proximity and a minor time-zone difference. Furthermore, with adequate hourly rates and development quality, it provides reasonable value for money.
$35-$50 is the average hourly rate of developers from South America.
Asia
It is a popular outsourcing location for software development. This region has a lot to offer, thanks to low costs for software building and a significant source of IT specialists. Rates for development will likely vary from $20 to $45/hour.
But a considerable time zone difference with various parts of the world, as well as a cultural difference, can cause numerous problems in teamwork and product quality.
Hiring Offshore Developers: Where to Start?
To have a successful start in your offshore partnership with a software company, you should pass through several steps to clarify things necessary for practical work and avoid mistakes.
Step 1. Think Out Your Project Aims
What issue do you want to solve with your idea implementation? What features should your final product have? What users' needs will it fulfill? Find answers to all these and other questions, and describe them to your IT vendor in an introductory document.
Remember: the more specific your needs for the development company are, the sooner the development process will begin. Consider how you'll communicate project details to offshore developers. It's also necessary for a clear construction process.
Step 2. Determine Expertise Required for the Project
Now is the time to consider the tech stack that will be necessary for the development process, or to seek professional advice from a tech partner with an expertise in media or mobile development. This means that if you want to create an Instagram-like app, you should employ an offshore mobile development firm.
If you're aware of these aspects, finding an IT vendor will be easy. Some vendors have a narrow focus and may not be able to help you with the technologies or disciplines you want. You'll be able to swiftly filter out companies that aren't fit if you limit the number of vendors in advance.
Step 3. Make a List of Vendors
After defining the criteria necessary for your upcoming project, you can search for your future offshore development team. Such specialized resources as GoodFirms or Clutch will be your reliable assistants, giving you information about different software companies and providing you with feedback about them.
While choosing an IT vendor, pay attention to the following criteria:
Size. "The larger" isn't always "the better." Leading vendors have higher rates that impact overall development costs. Another drawback is that they're often more inflexible than mid-companies due to a bureaucracy that slows down change to scope, team enlargement, etc.
Reviews. Look through the detailed reviews from the company's previous customers about the cooperation process with their offshore developers. Get acquainted with the clients' issues they needed to solve, how the workflow went, what the problems were during the development process, etc. You can also message clients via LinkedIn (and all other communication channels) to personally obtain their opinion and discuss details that could be left behind the scenes.

Portfolio. You may also have a broad picture of the company's competence in one or another field if you thoroughly investigate the portfolio. If the company's completed projects connect to the healthcare industry while you need a FinTech application, it's worth thinking about alternatives.

Awards and certificates. Awards and certificates can measure the company's credibility and professionalism. For instance, at Cleveroad, we have an ISO certification showing that we work due to international standards, different AWS certifications according to our cloud expertise, and others.

PM methodologies. The IT vendors should use project management methodologies to accelerate the workflow and manage the team appropriately. The most well-known ones are Agile, Scrum, Kanban, and Waterfall. For instance, the Cleveroad team uses Agile methodology, which helps to coordinate developers and quicken the development process.

NDA. If you decide to establish a partnership with an offshore company, you should inquire whether they have a Non-Disclosure Agreement in place (NDA). Why is it necessary? With this document, you will have the assurance that your idea is well-protected because only a small number of people have access to it. Cleveroad also provides the option to sign an NDA to build trusting relationships with clients.

PM tools. To understand more effectiveness of your future company work, you should be interested in the tools they use for the project management inside the team. For example, the Cleveroad developers operate with Jira for the tasks management and Slack, which helps them have solid inside communication.

Soft skills. Offshore specialists must have a strong soft skills set in order to work on your project for an extended period of time and efficiently. As a result, a successful team should be accountable for meeting deadlines and motivated enough to keep working in the absence of external supervision. They should also be quite self-sufficient in order to solve development issues on their own, not to mention team play skills, empathy, and so on.
Step 4. Scoring
Once you make the list of offshore developers for hire, pick those vendors that meet your needs and schedule a meeting to discuss your requirements and ways of their implementation. After negotiations with several companies, you can make a final decision.
Even though offshore development implies cost saving, don't focus only on the cheapest options. Look for a price-quality trade-off, but don't forget about the human factor. Cooperate with offshore programmers that are friendly and result-oriented.
Where to Find Offshore Programmers
The first step in outsourcing research is figuring out where to look. Numerous specialized review platforms compile information about various IT firms to assist entrepreneurs in making their decision. Thus, let's look through the most popular and credible ones.
Clutch
It is perhaps the most popular resource. Detailed information about each company, such as contact data, time on the market, expertise fields, etc., are available to entrepreneurs. Customers also provide feedback and evaluations on Clutch. The website generates ratings based on the input, emphasizing the top-rated businesses.
GoodFirms
GoodFirms is a Clutch-like service. There's also various information about software development companies as well as feedback-based ratings. It should be mentioned that GoodFirms is appreciated for its data integrity.
99firms
Simply said, this website serves as an aggregator for hundreds of suppliers who offer a variety of IT services. The moderators have approved all of them to present entrepreneurs with the top firms and assist them in hiring offshore developers.
IT Firms
Entrepreneurs may get thorough information (such as hourly rates, focus industries, well-known clients, and so on) about numerous software development companies on IT Firms.
Cooperation Models
Choosing the cooperation model and signing a contract that contains it is the next stage in working with offshore programmers. The payment methods and workflow for your project are outlined in this document.
Fixed Price
The primary benefit of this contract is the fixed schedule of development charges. The number of features, complexity, and deadlines are critical factors during the charge fixing. And then, the client pays a specific fee that has been agreed upon in advance.
However, keep in mind that this contract type is formalized strictly obeying the negotiated points: the confirmed work scope or a desired feature set can be changed only after the additional payments. It is done because the team has to amend the development plan and recalculate time and expenses. As a result, this scheme is a perfect match for startup projects, which don't require revisions and flexibility.
Benefits
Timeline and development costs are both fixed
No product owner management is required
Straightforward development schedule
Financial risks are minimal
Challenges
The working conditions are more formalized
Thoughtful planning phase requiring more time than usual
The contract matches the small and simple startup projects
Time and Materials
You pay only for the actual working time of the team while choosing a Time and Materials contract. This system is highly adaptable, so you can make modifications, switch development priorities, and add new features. Such adaptability is ideal for creating an MVP and testing your product with real clients.
However, you can find out exact development costs gradually as well as the release date. The estimates you can obtain are also fitting to the completed moment of the development lifecycle.
Benefits
Great adaptability to changes
Setting development priorities is simple
The entire development process is transparent
Challenges
Gradual costs presentation
The deadline can be removed due to the changes from the client
Requires deep involvement from product owner
Dedicated Team
This model is entirely different from the ones previously described. It refers to the process of employing offshore developers to work on your project. If you don't have any iOS developers on your project and need to hire them quickly, this model is for you. You'll be working with skillful dedicated developers and manage them as you need.
This contract requires frequent communication, which can be challenging because of different time zones and cultural differences, especially if you hire offshore programmers and work with them. But keep in mind that these issues can be easily solved.
Benefits
A wide range of expertise to choose from
Fast hiring of a flexible team
Complete management and work transparency
Cost-effectiveness
Challenges
Communication barriers and time zone differences
Tech knowledge is obligatory to track the development process
Offshore Development Team: Challenges to Consider
Before hire developer offshore team, you should be aware of the obstacles that may arise.
The Difference in Time Zones
It is significant while working with offshore programmers. Your offshore development team may still be sleeping when the day begins in your home country and vice versa. Here, at Cleveroad, we arrange all meetings ahead of time, enhancing communication efficiency.
Lack of Face-to-Face Communication
Contacts are limited by the distance between you and the rest of the team. It's not surprising that you don't feel connected to your team and can't get the most up-to-date information on product development. Cleveroad developers deal with such difficulty by creating a meeting calendar to keep in touch with clients and organizing video calls. Moreover, you can even travel to the office where your offshore developers work and spend time with them. It will allow you to speak with your team individually.
Data Security Issues
A certain amount of risks are involved in software creation and maintenance. For instance, you worry about your concept's uniqueness representing it to a number of people from your partner company. This problem can be quickly solved in Cleveroad: you can sign an NDA and ensure the security of your project concept.
Level of English
The level of English fluency has a significant influence on communication. The higher the development team's English is, the better you'll understand each other without any communication misinterpretations.
When deciding on a region, keep in mind the region's overall English competency. According to the English Proficiency Index (EPI), the average EPI in the Middle East is 44.60, while the European EPI is 56.71. The higher the EPI, the more likely it is to find offshore developers with a decent English language level. All the specialists in Cleveroad can speak English fluently, so there won't be any communication barriers between our clients and us.
How Can Cleveroad Assist You?
Cleveroad is a credible software development company with headquarters in Eastern Europe, Ukraine. Our competence comprises providing startups and businesses of all sizes with full-fledge software solutions since 2011.
We are also competent in ensuring a great diversity of IT-related services and custom-built igital products. They boost business efficiency, help coping with internal company problems, and help to gain competitive advantages.
We believe that honesty with clients, partners, and employees is a fundamental step to creating great products
A team that quickly responds to new requirements and changes and integrates into existing workflows
Software engineering teams consisting of agile-oriented, high-qualified, and certified professionals
A comprehensive consultation from our Project Managers about all considering your project
Our development team just finished Blockbuster, a flexible video-on-demand platform for the Nordic region. Cooperating with Blockbuster's CTO Henrik Loop, we've built a powerful streaming service with a unique movie renting system.
Cooperation feedback from Blockbuster's CTO Henrik Loop
We are ready to build a custom solution for you in time, assisting you in choosing the most comfortable cooperation variant and meeting all the deadlines.
Want to hire offshore developers?
Our team is ready to help you. We're offering a free-of-charge tech consultation for your project.
Frequently Asked Questions
Step 1. Define all business goals.
Step 2. Determine required for the project.
Step 3. Begin research and make a list of vendors.
Step 4. Set up meetings to negotiate all project details with suitable vendors.
Step 5. Make a final decision based on info from meetings.
The offshore development team is a remote team that provides software development services and is located in another country, not adjacent to the land of the product owner.
There are many platforms that aggregate information about IT firms to help entrepreneurs make their choice. The most famous are:
Clutch
GoodFirms
IT Firms
99firms
Offshore development became the choice of many entrepreneurs for many benefits that it brings to the business:
Cost-effectiveness
A huge diversity of IT experts and tech hubs to choose from
Great scalability of offshore development teams
Performance
There is a choice between three types of such models:
A fixed price
Time and materials
Dedicated team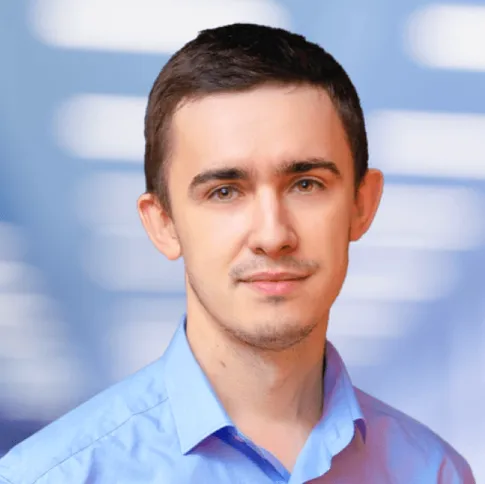 About author
Evgeniy Altynpara is a CTO and member of the Forbes Councils' community of tech professionals. He is an expert in software development and technological entrepreneurship and has 10+years of experience in digital transformation consulting in Healthcare, FinTech, Supply Chain and Logistics
Rate this article!
1919 ratings, average: 4.65 out of 5
Give us your impressions about this article
Give us your impressions about this article
پریا قاسمی
03.01.2021 at 15:57
Good work. This article was really interesting!
آوین نجاتی
26.12.2020 at 03:38
I've had several pitfalls when worked with Indian devs. They were the same that as in your article. Time zone difference and language barrier add some headache, but overall development went well.
Latife Sarıoğlu
23.12.2020 at 18:14
Great article that's easy to follow! I wish I had this one when I searched offshore devs for the first time. By the way, found them on Clutch. This platform is superior when searching for devs.
Ayla Evanger
01.12.2020 at 15:17
Nice piece of info! Definitely subscribe to newsletter!