Promotion of Mobile Productivity Apps: Things to Learn from Market Leaders
As it happens, mobile apps are not equal. You are unlikely to be successful, applying the same app marketing strategy as other apps. What works for gaming applications or social media, will not be effective for productivity or business applications, and vice versa. In this article, we would like to tell you some tips based on the experience of top productivity apps on how to deal with competition in a crowded application marketplace and how to make your productivity app noticed.
What is a productivity app?
In today's world, it's difficult to imagine a business person without assistant apps that are known as apps for productivity. Email clients, cloud document storage, calendars, task managers, etc. from the long list of productivity applications that help businesses operate more efficiently. The choice for users is unlimited. That's why it's important to find a way to stand out if you have created a productivity app or are going to create one.
What makes an app successful
If you want to release a new application or improve your existing mobile app marketing strategy, you need to start by studying the market. Many mobile app development services provided by specialists who rely on what they think they know about the market. Don't be that self-confident. Your success is worth double-checking. So make sure you start by researching and gathering the information and the specific data you may need as a basis for your mobile app strategy.
Market research components
Use market data to determine the target audience of the app you are going to develop. Will it be for a narrow interested audience or for a broad mass of users? Market research is also an important step towards identifying current trends and understanding your competitors. In addition, be sure to review the application store data provided by the Apple App Store and Google Play Store to find trendy apps and determine the competitiveness of your own app.
Next, use mobile app market research and data to determine which category of the app store is best suited for your application. In some cases, choosing a less suitable category will lead to greater success rather than competing with a large number of well-established apps in a crowded category.
Advice from Cleveroad
Even if you are targeting a large audience, first concentrate on a narrower niche. What does a narrow-niche market provide? Despite it's small size, and the traffic that you get is rather low, you can get a higher conversion rate. Some narrow-niche mobile productivity apps can be aimed at medical professionals, lawyers, small business owners, etc. Having a clearly defined audience, you can truly check the success of your productivity app ideas and the viability of the product.
Types of productivity apps
It's quite easy to choose a narrow niche for your productivity app, because the category itself is very broad. Let me remind you of some of the existing types of productivity apps.
Common types of productivity apps
List-making apps
To-do lists are quite useful to organize daily routine tasks as well as work-related stuff. Wunderlist is one of the most thoughtfully created examples of simple list-making apps. Supplied with additional features, such as notifications, sharing, syncing, etc., to-do list apps are always in demand.
Note-taking apps
Smartphone owners will always need a handy tool to gather and save important information for the future. They willingly use Evernote or Simplenote apps in their work and leisure. So why not to offer them a worthy alternative?
Calendars and Scheduling apps
Google Calendar is one of best productivity apps in this field. It helps remind you about important events and plans. However, it has it's disadvantages which you can eliminate in your productivity planner app.
Time management and time tracking apps
Tools for managing and tracking the amount of time spent on a certain activity will always have admirers among business people, and especially those that are self-employed. There is a great variety of apps to increase productivity: Toggi, Freckle, Timeful, Rescue Time, etc. However, if you have a unique approach to time tracking and managing, you'll surely find your customers.
File storing and sharing apps
This kind of apps serves to save users time when working with documents and files. Google Disk and Dropbox are among the best apps for productivity that store and share files. Yes, the competition is tough here but the customer audience expands rapidly, as well.
Project management tools
These tools are highly focused on the business segment. It's an obvious advantage for startupers, as entrepreneurs and small businesses tend to welcome new and convenient mobile apps for business productivity. What we currently have are services like Trello, Jira, Basecamp, Asana, etc.
Marketing strategies for apps that increase productivity
Of course, you wonder how to market an app successfully. Productivity is an area where the benefits of using the application are either overvalued or undervalued. What encourages productivity for one, can be annoying and burdensome for another. Therefore, try to choose the niche as precisely as possible and show thorough examples of what your product specifically improves.
What do people do in business?
What are their problems and downfalls?
Product features that they will appreciate.
Channels where they often spend time

to know how you advertise yourself.
When you're ready to launch, it's important to start early on optimizing for the app store. This means that your app should meet the criteria for the app stores' ranking. You can not control every aspect, but you can influence it. We'll get to it and talk about the app store optimization tips later.
How to market an app using a Landing Page?
Some companies begin to attract the interest in the application even before it's creation, in order to make sure that they are on the right track. The landing page will help collect the email addresses of any interested parties. Identifying potential users at an early stage, you get the opportunity to get feedback from them and, possibly, even make them your supporters in the future.
How to Promote Apps Using a Landing Page?
What is App Store Optimization?
ASO (App Store Optimization) is a must. Like SEO, it requires you constantly to optimize your metadata to get a higher ranking in search results. ASO is not exclusively about a high rating for your app in the category you select and not about the keywords. The main goal is to present your application to the right user.
Deep links / links to applications
Meet a new ASO marketing tool that app marketers should now experiment with: deep links and links to applications. Both Apple and Google index the content of metadata in apps, which is similar to how the site page is indexed. If the content appears on the Internet, then it will also be indexed (not just metadata such as the title and description like it was before).
Use the right language and keywords
You obviously should already know who your target market is and understand the language that they will naturally use. What words do they use to find an application like yours? Put yourself in the client's place and write a description that would make your productivity manager app be easily searchable. Then research keywords based on how customers use the natural language to find your application. Use those words in the fields of keywords (Apple) or application description (Google).
Another important factor is the name that you give to your application. A productivity tracker app called "Pumpkin" is unlikely associated with productivity apps. However, if you add an appropriate keyword to an app's name, it can help improve the ranking and clearly show what you are going to do. Studies confirm this. Tune has conducted a study and discovered that apps that contain a relevant keyword in the title are ranked on average 10.3% higher than those that don't.
BTW. Be unique! It's hard to stand out from the crowd if you have the same name as about 10 other apps. Just look at Flashlight apps.
Flashlight apps in Google Play Store
Creating an icon that stands out
When you browse the application store it should be a cool icon that attracts your attention, right? That's why it's important to think about how your icon should look and what will let it stand out among others.
When it comes to clicks, and then conversions, your icon really matters. It should be attractive enough to interest the user in learning more about your new productivity apps.
The second example shows how identical everything can look:
Notepad app in Google Play Store
More Downloads
The more downloads, the better the rating in the app store - it's that easy. So you should try to use all possible app marketing strategies to move higher. Here are a few ideas:
Add screenshots to the description page of your application. A lot of people love illustrations,

and therefore tend to download apps based on images, rather than on reading their descriptions.
Make updates in the description of your app when any new features or bug fixes come out.
If you aim at international markets, localize your application. This helps improve the visibility of your application for users in different areas.
Encourage ratings and feedback. Ask the first users to analyze their experience of using the personal productivity applications or office productivity apps and leave a comment about an impression they got.
Continuous Iteration with A/B Testing
Once you've chosen the app name, description, and screenshots, make sure that you've optimized for clicks and conversions. There are tools like TestNest, for example, that let you test variants of UI elements for your page. Anyone who is involved into in app development will tell you that it is impossible to find the perfect solution at once.
In fact, releasing multiple versions of your application can actually be an effective marketing technique. Start with the basic functions, and then release more functions in intervals of 2-3 months so your users stay active. This technique gives you time to improve the design of work productivity apps after tracking customer feedback. Each new version provides marketers with the opportunity to stay connected with customers and attract additional resources. Users prefer apps that are regularly updated. It's a kind of quality guarantee.
How Loyalty Programs contribute to marketing strategy for mobile apps
The goal of loyalty programs is to increase the profile of your app and create more supporters.
The loyalty program can take many forms, including partnerships with proper businesses. The idea is to create favorable conditions for both parties: you get more interaction with users and accordingly attract new ones, while the user gets something that is more valuable to him.
The great example of working marketing strategy for mobile apps is Dropbox. This productivity application uses an In-App Purchase for great results. Dropbox is a cloud-based data storage application that can be downloaded for free. However, Dropbox provides users with only 2GB of storage space. Additional 50-100 GB of storage can be added when purchasing through the application. Dropbox additionally rewards users with free additional storage if the users bring their friends.
To sum it up, successful app marketing is pinpointing who your ideal client is and keep them up to date on what you are doing. Starting with the pre-launch, gathering interest from the first users and evaluating their contribution to your application.
Got an idea? Contact our managers to get a free estimate of it. Start your project right away and get successful sooner!
Don't forget to subscribe to our weekly email newsletter if you don't want to miss fresh insights on how to build and promote your ideas.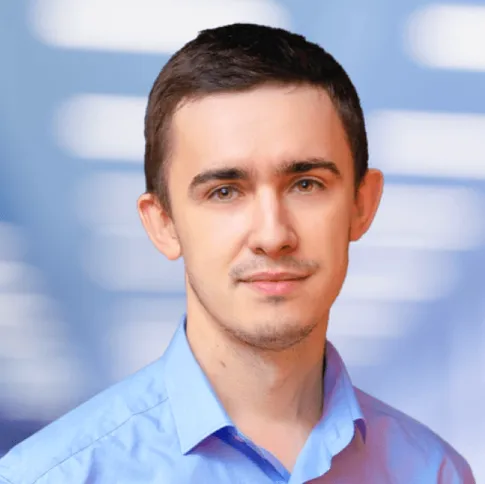 About author
Evgeniy Altynpara is a CTO and member of the Forbes Councils' community of tech professionals. He is an expert in software development and technological entrepreneurship and has 10+years of experience in digital transformation consulting in Healthcare, FinTech, Supply Chain and Logistics
Rate this article!
3941 ratings, average: 4.51 out of 5
Give us your impressions about this article
Give us your impressions about this article