Advantages and Disadvantages of Lean Startup
Lean production philosophy is based on refusing from everything impractical. It has no place for sentimentality. The main aim of it is to achieve final customer goals with the lowest price. We often use terms: pivot, MVP, continuous innovation etc., even without knowing that all these conceptions are given by lean philosophy.
So what is the "lean"? Basically, lean preaches cutting off the excess. Everything unnecessary and adding no value to the product has to be offset. Another concept is doing tasks one by one and never at the same time, this principle is also called Kanban.
Basic Lean principles
Here are basic lean principles for starting project from the very beginning:
1. Clickable mockup. Mockup helps collect real users feedbacks in a real short time period and find out what is really useful in your product. This method used by Vrbo (HomeAway US), AVOS, and Duo Security. This method helps us a lot to understand customer faster and cheaper. Se we deliver them the product they want.
2. Interview the users. Do not invent what your users may need, go and ask them what they actually want to get. This tutorial is extremely helpful for composing an interview.
3. Empty doors. If you can't decide which features are really required by the customer, empty doors method may help you. Basically, you make UI of all features you are not sure about and add some analytics tool to collect data about users preferences. But you need to be careful with it. Make sure the user will not find anything to get upset about, try to smooth out unpleasant impression. This video will help you understand this concept better.
4. Competitor analysis. If your idea is not unique and you have competitors, you should analyse which features are really useful and which are not. And copy only valuable ones. At the moment, we make a deep analysis of our competitor to find features which are really required by the audience.
5. Audience interviewing. It is also a good way to clarify what features are needed. Such interview should be composed by a psychologist. This will prevent you from composing question with programmed answers. Here are a few successful examples.
6. Prototype with real data. Mockups are good only for the very beginning. In future, you should use prototypes with real data for getting feedbacks. RetailMeNot created prototype like that in two days and gets a lot of really helpful feedbacks.
7. Visiting customer. You can't predict every case when you sitting at an office. Go and take a look how your customers use it, analyze the real environment and adapt your product to it. Foundation Medicine, for example, went to the hospital and describe the way how those customers use those products. It helps to make changes which were really needed. This method is really needed in special cases. For example, some projects need testing on spots, they need specific environment.
Negative points of Lean principles
Those principles help to keep time and efforts wasted for useless features. But on the other hand, those principles have negative points:
1. Product is not complete. The implemented the product based on principles described above, it looks like a set of features, not like a complete product.
2. Team demotivation. Continuous innovation requires a crazy pace of work which is demotivating for the team.
3. Product is hard to love. This product is hard to love because it feels not complete. TurboTax Intuits are testing 500 innovation per month which is 11 test each day. That is way too much.
4. Bad architecture. System is not designed as one piece, it looks more like upbuilding features. That's why architecture is not perfect and has to be refactored many times.
Evernote sustained competition because that architecture was designed for scaling. But those competitors had classic MVP model. This is a problem of every project which starts from MVP. Developers prepare the structure for a specific number of cases and then add more features. For this purposes, they need to change architecture. Mostly those changes causing bugs. So every extra feature increases the time for debugging.
5. Short lifecycle. While the product looks like a set of features, it could be bought and supplemented into other complete product. Another case when MVPs are not popping up as expected. And projects slowly die.
Lean philosophy has it's own advantages and disadvantages as everything in this world. Clever balancing between them will help you arrive your goals faster and easier. We are using these principles regarding our goals. And regarding the results we want to get.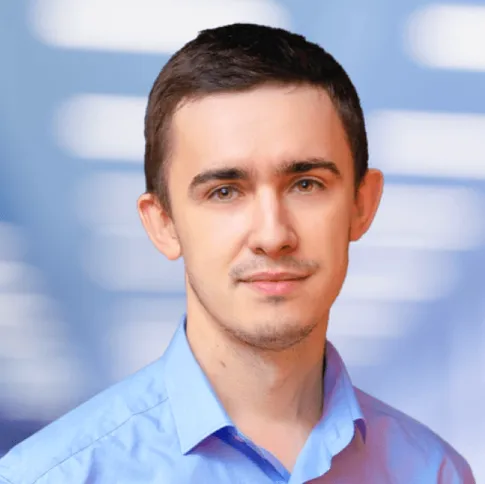 About author
Evgeniy Altynpara is a CTO and member of the Forbes Councils' community of tech professionals. He is an expert in software development and technological entrepreneurship and has 10+years of experience in digital transformation consulting in Healthcare, FinTech, Supply Chain and Logistics
Rate this article!
4204 ratings, average: 4.58 out of 5
Give us your impressions about this article
Give us your impressions about this article