How To Create VR Content Effectively: VR in Agriculture
Imagine that any distance becomes completely surmountable for you, any wish can be fulfilled by the wave of your hand, and all beauty of this world is available by the simple clicking of one or two buttons. How great would it be! Unfortunately, such marvels exist only in a virtual reality. Physical restrictions of the earthly life deprive us of enjoying such unreal things. Our legs get aching from running, some of us suffer from acrophobia or lack of opportunity to travel. In other words, objective circumstances make quite interesting experience impossible for us.
What is the virtual reality? What perspectives does it open for us? How to create VR content? Beyond any doubt, starting app development services for VR will be a very interesting experience for you!
What is virtual reality?
Virtual reality changes the gaming process. Figuratively speaking, it turns users from distant observers into active participants. It immerses us in the game, makes our heart beat as if we were really running through the jungle or fighting a medieval assassin. Due to the special virtual reality controllers, you can stretch your hands and interacts with the objects on the screen. Yeah, It sounds like simple ads, but it is true.
Virtual reality is the world created with the help of technical devices where users enjoy the effect of the presence as if the events of the game were occurring in the real world. New virtual reality technologies are constantly developing. Take silent movie as an example. It was the precursor of such inventions as VR helmets, goggles, motion capturing devices and so forth. The abundance of various virtual reality devices leaves nobody indifferent.
In spite of some negative tone that VR might have in today's world, it is impossible to ignore the role of this technology. Anyway, virtual reality capabilities are pervasive. They give people what scientists of antiquity and middle ages searched for. We mean the capability to live the life of our dream even if this life is virtual and illusory. Humans can be transformed into a new body instantly, learn something new at a blink of an eye, run through hundreds and thousands of new lives. Without leaving their room, they can visit cities and countries, conquer continents and change the course of the world history. Immersion in virtual reality allows users to get away from their current problems and relax a bit. Now you see what is virtual reality technology.
It is important to mention that today VR is used not only for gaming. Scientists also use it as a means to treat depression. Psychologists proved that virtual physical exercises are no less efficient than real exercises in a gym. Moreover, virtual reality opens wide educational perspectives for every member of the world community.
What can the latest VR technology be used today?
As we noted above, there are many special devices to immerse in the virtual world. Let's make a list of them!
VR helmets
VR helmet also can be referred to VR goggles. When an individual puts on such glasses, he or she enters an unreal world. VR helmet is almost the same as headphones but only for eyes. It is one of the most popular VR devices for immersion in the virtual world.
Eye tracking system
Such systems are tracking users' motion and detect what the person looks at now. Today eye tracking systems are not available on market, but they are actively used in the science and medicine for examination of human's behavior. VR app developers also consider this system as the most attractive for using in virtual reality.
Wired gloves
The human hand is the main means for us to interact with the world around. Therefore, the idea to develop the 'virtual hand' has been existing long time ago. Scientific ideas and insights resulted in the invention of special gloves that capture the moves of hands and fingers. Apart from obvious advantages, virtual gloves have one serious shortcoming - they are not very comfortable. So you shouldn't take this gear into account in the process of VR app development.
How to make VR content and design it gracefully?
We discussed capabilities of the virtual reality and imagined how it can be applied in virtual reality. But now there is the last and the most important question - how to design attractive VR content and what should you consider when you create it? Be ready to reveal the secret!
First, you must determine what do you create VR content for? Will it be created for desktop or mobile devices? If you are still at a crossroads, you'd better read reviews about it in order to make a decision what will be the most optimal option for your market.
If you are not a skillful specialist in virtual reality app development, you will have to learn all the nuances of this sphere. VR content is usually developed on the basis of Unreal Engine or Unity game engines. These engines allow users to create VR games, applications and other animated 2D and 3D content. But it would be preferable if you find an experienced in software development service company that will do this job to show you how the high-quality product looks like. But even if you don't know what software to choose for VR development, keep in mind that Unity VR development is leading the way today.
What should you consider in the process of the VR content development?
Give your users freedom of action. Users should have a possibility to make any actions in the virtual world, make their own decisions. They must wish to stay in the virtual world. Because the best VR experience can be achieved when users can control everything, move wherever they want, and do everything all alone. However, interactive virtual reality requires using of relevant technologies that can cost a penny. Keep it in mind when you create your startup!
Unlimited abilities in VR
Make the impossible possible. People like acting in the virtual reality as if it were a magic world. They always want to do something that is impossible to do in a real life. So effective content must offer people to see or experience that is hardly possible for them whether it be due to financial reason or fear. For example, people can use a virtual touristic guide and visit famous world cities from a bird's eye view. But don't forget that VR content creation takes a lot of resources and time.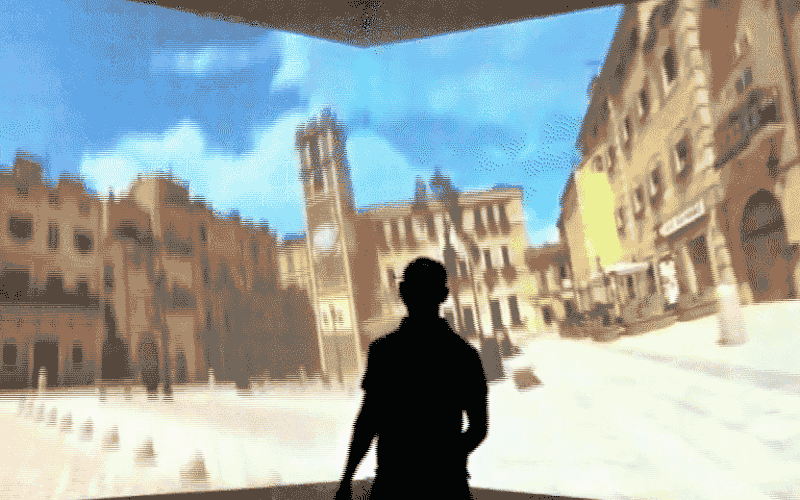 New point of view. Not always some amazing and surprising virtual things can impress users. Sometimes it is necessary to offer them a new point of view at old common things. And it will involve not fewer people than marvelous and fabulous content. It means that sometimes people need original impression that goes beyond the common cliche. And it even can motivate you to learn how to make your own virtual reality app.
Availability of VR devices. Unlike ordinary applications and games we used to play on mobile devices or computers, virtual reality requires appropriate tech like helmets, goggles or controllers. Or even all of them. Only using these devices people will be able to interact with the virtual world. So when you create a new content, think over what tech can be used for playing your game or app.
How can virtual reality in agriculture facilitate this area?
It is obvious that virtual reality can be applied to many fields of activity from entertainment to medical treatments and science. VR has definitely made it's mark in this world. However, virtual reality software development is also penetrating some areas that seemed to be far from the digital world. One of such areas is agriculture. It turns out to have many benefits from VR applications. Don't you believe it? It is true, come on!
VR capabilities in agriculture
Why can virtual reality become a real assistant of the farmer? The matter is that it implements first due to it's rather affordable price. It may seem a surprise but VR technology is cheaper than many other agricultural technologies.
Besides, VR headset technology doesn't require deep knowledge since it is a very easy-to-use sphere. Usually, it has a simple interface so the user can easily gain an understanding of this innovation. VR system is going to improve the farmer's workload together with special farming equipment and software.
Crops in virtual world - see how they grow
Crop growth is not a very quick process, and farmers know it very well. And it would be much better if the farmer could monitor the growth process in the virtual world. Virtual reality makes it possible to show how one or another crop grows depending on the specific weather pattern.
At the same time, researchers can collect all this data using VR content for Android or iOS to verify it and predict unwanted changes. Then farmer will be ready to unexpectedness and will apply required methods to save the crop.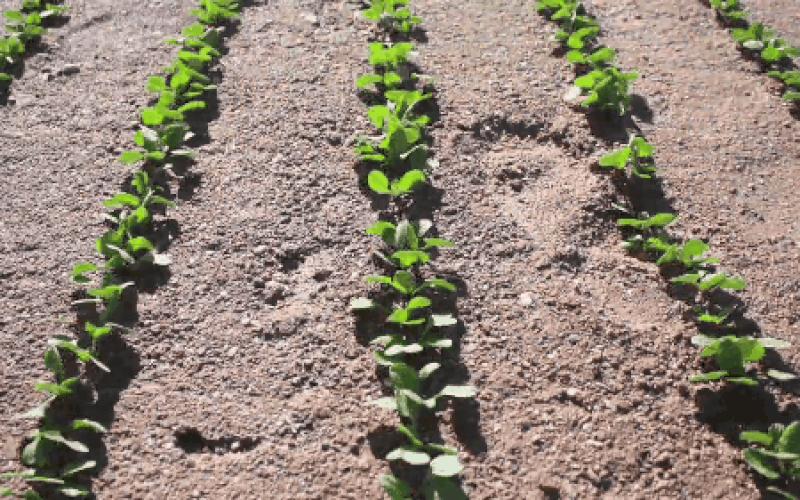 Monitoring of virtual crops using drones
Here where drones come to the rescue. Drones equipped with a 360-degree camera allow the farmer to have the virtual tour around their fields. It is possible to do it using VR helmet. In the nearest future, drones with virtual reality technology and farmers will be able to create a single whole for improvement the growth of the crops.
Monitoring of equipment
Farmers use many special tools for working in fields. But it is not a secret that some types of equipment are very dangerous and farmers should be aware of how to use them properly in order not to harm themselves. What is the option? Sure, virtual reality.
Using VR helmet, for example, and proprietary software, farmers will be able to learn how one or another tool is functioning, what parts it consists of, and test it in the virtual world without any potential hazards.Thus, a specialist will be able to immerse into the process for the detailed exploration. Some companies developing virtual reality applications think that agricultural market has great potential.
Virtual reality for weather forecast
Everybody knows that both too much rain and too much sun are equally harmful to crops. And weather forecast helps farmers understand what weather should they expect for in the nearest days.
In this case, virtual reality can simulate various weather conditions and display their consequences on crops. VR app design for weather forecast shall be elaborated properly.
By the way, VR devices should have a Wi-FI connection to use satellite technology for up-to-date readings.
Virtual monitoring for your livestock
Agriculture area it is not only crops and plants. Livestock breeding also falls within the scope of this area. This sector provides world population with enough meat. And VR development can also come here and solve many problems.
With the help of the combination of the required apps and VR gadgets, farmers can see the health condition of the livestock, count them, simulate various conditions, teach farmers something new in cattle breeding process.
Potential of virtual reality in agriculture seems unlimited. And it is possible that in the nearest future all farmers around the world will be equipped with VR devices and other sensors for the most fruitful working process.
So what do we have?
Thus, the resume is the following: VR content serves the purpose of involving people in the action to satisfy their desire to touch an unreal world. New VR technology proposes cool ideas to awake user's interest. To let people have the influence on everything that is going on in VR action. To let them visit the places beyond their reach. Show something common from a new point of view. Such good virtual content will be not only crowd-pleasing but also very memorable.
Do you still have any doubts? If you have an idea but you don't how to implement it, just reach out to us. Our experience will help us to find the best alternative for you.
Besides that, if you sign to our blog, you will able to find something really interesting especially for you. Hey, and watch our video below - it will allow you to immerse in virtual reality conception more deeply!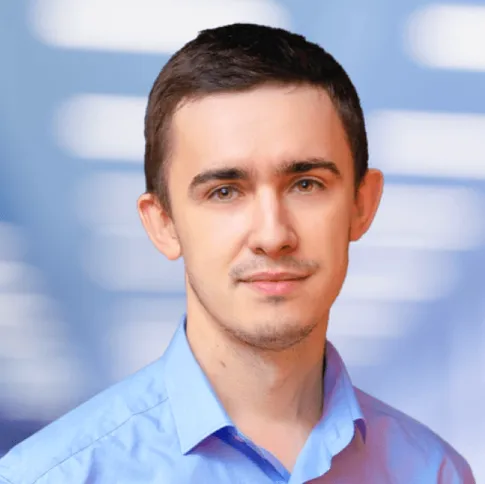 About author
Evgeniy Altynpara is a CTO and member of the Forbes Councils' community of tech professionals. He is an expert in software development and technological entrepreneurship and has 10+years of experience in digital transformation consulting in Healthcare, FinTech, Supply Chain and Logistics
Rate this article!
4075 ratings, average: 4.82 out of 5
Give us your impressions about this article
Give us your impressions about this article