Is Virtual Reality Real? Looking into the Future
I am absolutely sure that all of us have seen movies in which holograms appear from nowhere. Unfortunately, humanity has not yet realized this technology in a proper way. There are several promising startups, but nothing more. However, another piece of technology that is just as interesting is on it's way. I am talking about virtual reality. Let's think about the technological progress we have reached over the last years.
We have already achieved global digitalization. You can find everything you want inside of your device. Isn't that amazing? I mean, merely a decade ago we could not even imagine touchscreen smartphones.
What do we have now? Technologies have made a huge step forward and the stuff from sci-fi movies does not seem to be so unbelievable. You can barely surprise somebody with a laser sword or flying hoverboard in 2016. These innovations are taken for granted, as a result of inevitable technological progress.
What am I getting at? IT is a rapidly developing market and sometimes it is hard to foresee the next stage of it's development. Nevertheless, we have all reasons to call 2016 a year of virtual reality technology.
The number of VR projects and developers is increasing the same way the number of companies producing VR devices is increasing. Is this technology the future of the whole industry or just a temporary tendency? Whatever, let's find it out.
Virtual reality instead of a real life?
Before we start diving into this topic it is important to understand what kinds of VR already exists on the market. There are several types: handheld VR kits (e.g. Google Cardboard), premium PC-connected headsets (e.g. Oculus Rift) and augmented reality (e.g. Microsoft Hololens). I think that the difference between them is more or less understood. Let's learn how virtual reality can attract new clients.
This is relatively new technology. However, it has already found an application in many areas. Thus, militaries can conduct training in aviation or special vehicle driving with the help of VR sets. It is even used in education. For example, future doctors are able to have a training in surgery by means of virtual reality.
I think you will agree with me, that understanding information with the help of VR is an exciting experience. It can help increase the interest in studying. Except for already mentioned spheres, VR is also widely used in business, engineering, sports, media, construction etc.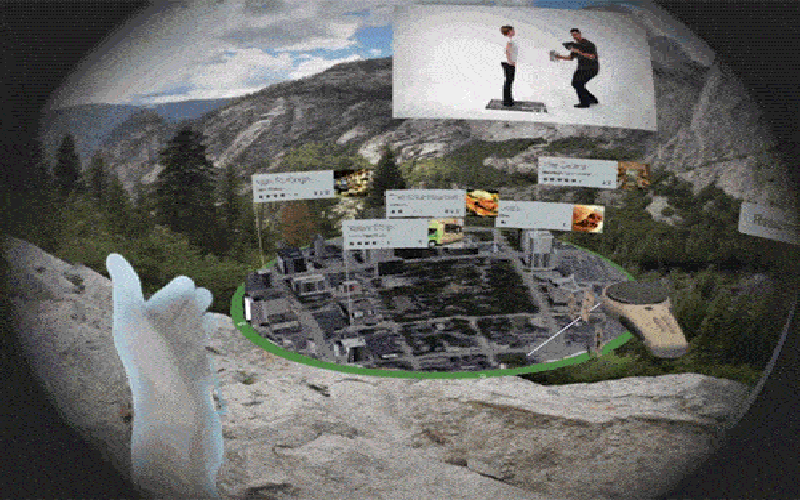 Special attention is given to an entertainment sphere. Virtual reality provides entirely new experience for gamers and moviegoers.
Virtual reality games make a player feel like part of gameplay. Now, gamers can see the virtual world through the main character's eyes.
Also, VR provides a possibility for watching a video in 360 degrees. It is mainly used in short videos, for instance on YouTube. However, experts say that in the near future we should expect not only movies in 360 degrees but also movies in which we can influence the plot.
VR gives us new possibilities and it is hard to underestimate it's contribution to further scientific development.
VR - a temporary trend or the future of the industry?
In the recent years, VR has become the most discussed topic in IT industry. VR devices appear to be an essential part of any exhibition that might somehow be related to technologies. Because of this, the total number of virtual reality devices presented at CES and E3 increased greatly over the last years.
Many companies that specialize in device production have used this trend and started their own VR version development. This way, giants of industry such as Google, HTC, Samsung etc. presented their creations to the general public.
Active users of virtual reality (Source: Statista)
By the way, Google has updated it's VR at the presentation held on October, 4. This updated version got the name "Daydream View".
Google's company is considered to be the pioneer in cheap VR headset introduction. Google Cardboard has a price of $15 while it's recently announced premium version Daydream has an approximate price of $79. For comparison, the closest competitor in this segment is Gear VR with a price of $99.
What do we have? The market is full of branded VR products. But what are the reasons for purchasing them? Let's find out.
Mobile solutions
There is a variety of virtual reality applications giving you an opportunity to feel a new experience from this technology. Most of them are related to video watching or 'virtual traveling'. Thus, the popular app called Orbulus gives you a chance to travel around the world without leaving your home. You can choose a location you want to visit and look around there. For similar applications, we can refer Expeditions, Google Arts and Sculpture, Google Street View and many others.
VR technology is only on it's way to broader applications on the mobile market. Nevertheless, the perspectives of VR are understood for both Android and iOS developers. That is why companies all around the world are preparing for more frequent use of virtual reality in their projects. Our company is not an exception.
Social networks
Social networks are continuing their development all the time. Facebook bought us Oculus, one of leading companies in the VR field. What does it mean? We should be ready for another level of online communication as well as for social media adaptation for VR.
Facebook users already have an opportunity for sharing 3D videos and playing games with their friends in a virtual environment.
This is only the first stage of virtual social network creation.
This way, if you want your app to be relevant in the near future, you should start looking for competent developers.
Stages of Facebook development
Entertainment
The VR era has come not only in software but in game development as well. Many companies involved in 3D games production have started using virtual reality too. It concerns not only mobile games but the game industry in general.
We can see that virtual reality gradually captures all the IT segments. If you are thinking about an interesting and unusual project - virtual reality is exactly what you are looking for.
What is a high-quality VR product?
As it was mentioned before, virtual reality is only on the first stage of it's development. People will come up with more ideas for VR usage. The same things can be observed in mobile phones development. Initially, they were devices for making calls. Now, we can work, communicate, take photos, etc. with the help of this compact thing.
Well, how can we distinguish a high-quality VR product from a poor one? There are some challenges in creating a VR product.
Latency
If you want to be proud of your product's quality, virtual reality developers should take care of the minimum latency in it. It is a really big problem in VR product's development.
When a user turns his head in the virtual space, the latency should be minimized and as close to real life should be maximized. The perfect latency is considered to be 20 milliseconds. However, developers should also include the latency of the user's input device. It can range to more than 100ms.
This way, we can conclude that your VR product should be well-optimized and runs fast.
Interaction
Interaction is one more challenging task appearing during the development process. Ergonomics is one of the biggest problems in interaction with the 3D environment.
Methods of interaction in VR:
Orientation in virtual space
Object manipulations
Navigation in the app (menu and other interfaces)
However, the solution of this problem depends on the choice of the VR platform. Each VR manufacturer has their own device for manipulation in a virtual world. Thus, Daydream uses a small remote for this purpose, while Oculus uses their own joysticks.
Interaction in the product should be optimized according to the platform's controllers and the user's needs.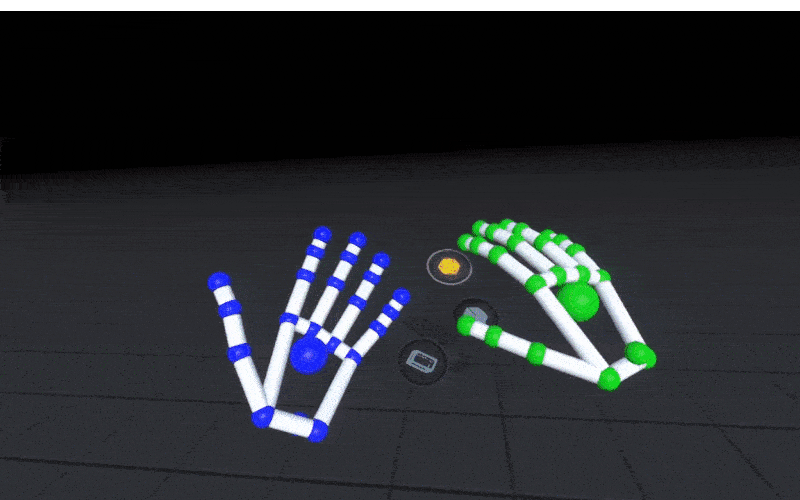 Interaction with the environment in VR (prototype)
Collaboration
Probably, one of the most prospective features of VR is a real time collaboration between users. People around the world have an opportunity to collaborate with each other in a virtual environment.
If you want this feature in your project, virtual reality developers should connect the application to one server and provide a secure way of data synchronization.
While adding collaboration functions, you should also pay additional attention to interaction. For example, if one user is manipulating the object, another user may not be able to do it.
VR systems
There are some specific features during the development of a virtual reality application which need to be taken into account.
calculation of the correct perspective according to the user's position
stereoscopy
multi-screen control
synchronization of different app's elements
complicated physics interaction
tactile feedback
Implementation of all these systems requires a lot of experience in coding.
Conclusion
From the information mentioned above, we can define the factors needed for high-quality VR product:
minimal latency
well thought-out user interaction with the virtual environment and interface elements
properly realized collaborative features
carefully customized VR systems
Augmented reality
Some experts do not believe in the success of the virtual reality. Nevertheless, even they cannot deny the perspectives of augmented reality.
AR is a technology that makes virtual 3D objects appear in the real world using the camera from your device. A good example of AR on the mobile market is the augmented reality game Pokemon GO.
Augmented reality is looking for new ways of realization. The last device from Microsoft proves that. The company has presented Hololens. It is glasses that use augmented reality. They provide users with an entirely new level of digital interaction.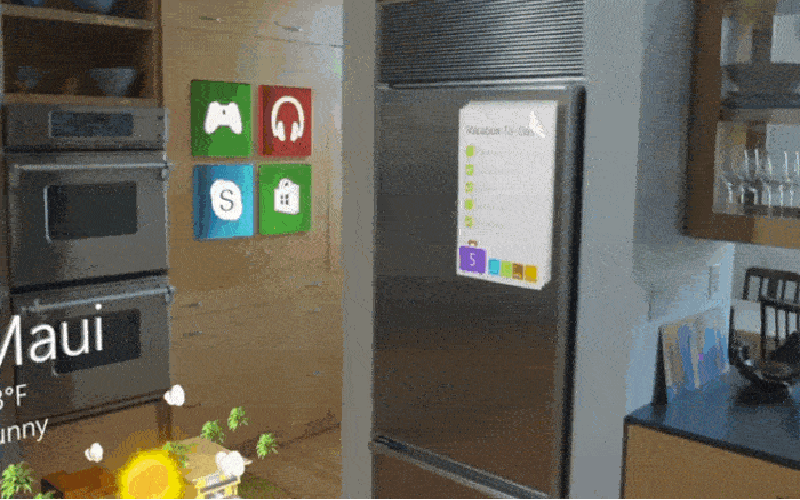 AR is not only a great option for entertainment, but it also enhances the capacity of different professions and business.
A clear example of a company that created an augmented reality app for their business is IKEA. This app is called 'IKEA Catalogue'. It gives a virtual preview of the furniture in the room. This way, business owners can attract more clients to their products or services. With the help of this technology, it is easier for consumers to make a choice.
Concerning AR for professionals. This technology will be more or less useful for each profession. However, it is worth noting for such professions as designers. For designers, such features as virtual elements will save a lot of time and efforts.
Pokemon Go is only the very beginning. AR will soon transform into something more. Something that one day will become the vital tool not only for the IT industry but for professional activity in general.
Let's sum it up
Further development of AR and VR is unavoidable. This is certainly something more than just a tendency. The whole industry has started development into this direction. It is important to be ready for the changes this technology will bring to our lives.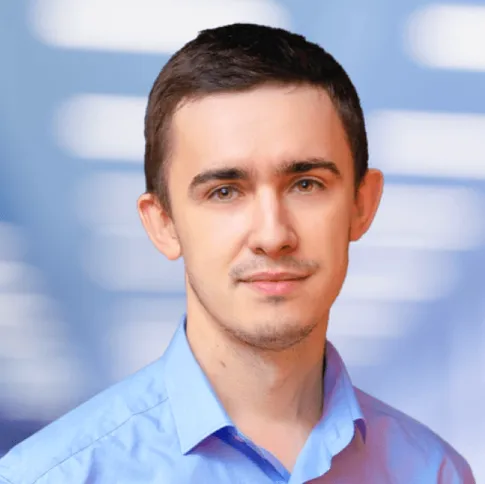 About author
Evgeniy Altynpara is a CTO and member of the Forbes Councils' community of tech professionals. He is an expert in software development and technological entrepreneurship and has 10+years of experience in digital transformation consulting in Healthcare, FinTech, Supply Chain and Logistics
Rate this article!
2142 ratings, average: 4.56 out of 5
Give us your impressions about this article
Give us your impressions about this article
Henry Makoni
23.05.2020 at 08:02
Really interesting stuff I'm tongue tied , thank you a lot , I'm looking forward to this technology with all my heart