Challenges of CRM Implementation Backed with Potential Remedies
Despite all CRM positive purposes, improper implementation may lead to multiple complexities touching alignment of the software with your specific business needs, personnel training, seamless integration of software into the existing workflows, and more.
In this article, you'll get an opportunity to discover the most common СRM challenges enterprises face during system integration and explore best strategies to resolve these issues swiftly and painlessly.
Why CRM System Implementation Fails: Key Causes
Nearly 91% of small and medium-sized companies, as well as huge enterprises, use CRM. However, according to Harvard Business Review research, 18%-69% of all CRM projects fail. The reasonable question is, how is this possible?
The majority of business owners underestimate CRM software's importance or the challenges that may accompany the implementation process. However, this is just the tip of the iceberg.
Let's precisely overview the most common causes of CRM implementation failure below.
Dealing with employees' resistance
For sure, when the company already has a well-managed and habitual internal workflow, the employees may not recognize the importance of such software integration at all. Besides, before the direct CRM implementation, it's vital to train your employees to operate it properly. Otherwise, the addition of a new system will be stressful for the employees and won't bring the expected benefits and value to the company's activity.
Technology-only focus
Your CRM system will serve as an effective user engagement tool in collaboration with the human factor. Even if you contribute an enormous resource to the tech part of the software, it won't close more deals without proper usage. It's essential to clearly deliver the advantages of implemented software to the employees, and the main message has to be sent from the management.
Neglecting employees' training
Disruption of the habitual work process is stressful and may cause operational issues in implementing CRM. Along with a wave of confusion inside an organization, switching to new software from the previous one may appear difficult. Your employees may experience difficulties in the adoption of a new CRM, thus losing motivation and engagement faster.
That's why it's advisable to provide your team with training materials to help replenish their knowledge or include in-app guidance for swifter adaptation. Anyway, it's crucial to conduct introductory training for workers to teach them the basics of utilizing a new tech solution.
No strict goals and strategy
"Why do I need a CRM?". This is the first question you've to ask yourself before considering full-scale implementation. Unfortunately, a lot of businesses pay less attention to this, and as a result, it causes issues in CRM implementation. The CRM software becomes underutilized or not properly operated, leading to multiple data errors.
That is why defining the CRM implementation goals is vital to achieving desired outcomes. For example, you need to:
Centralize customers' data.
Improve customer service
Boost sales and establish resultative marketing strategies
Receive precise data analytics
Managing leads efficiently
Obtain better knowledge of customers' pain points and needs, etc.
For sure, you can form your own list of goals around which you'll manage to construct a solid strategy. Nevertheless, try looking back at the past leads' experience: track the interaction patterns and try to define what made them transform into customers.
Main CRM failure causes. Source: HubSpot
Common CRM Implementation Challenges Organizations Face
It's vital to understand the algorithm of what exactly goes wrong during the CRM software integration. Let's examine the major issues and see how you can avoid facing them.
Data quality
The possibility of poor data quality is high if a company conducts all data operations manually or if the current solution has an unreliable infrastructure. Such inconveniences may include duplicates or outdated data and can undermine the new CRM implementation effectiveness and reliability.
Solution: To avoid multiple inaccuracies, it's good to consider establishing data cleansing before transiting the info into the new CRM ecosystem. The cleansing methods include:
Validation of data correctness (email, phone numbers, dates, numerical value format alignments, etc.)
Data standardization by formats
Deduplication (GoogleSheets or Microsoft Excel have in-build deduplication capabilities; however, you can also use web-based Dedupe.io, Win Pure Clean & Match, etc.)
Manual double-check (in case the automated method appears not sufficient)
Geocoding and address standardization and verification, etc.
Then, you should develop and incorporate data governance policies and procedures to minimize the amount of bad-quality data in the future. But, if some mistakes occur, it'll be good to provide your employees with in-build data correction tools within the CRM software.
Overly complex customization
Highly customized solutions may be hard to manage and operate due to the implementation of numerous unnecessary functionalities. This leads to numerous CRM implementation challenges.
Solution: To avoid ending up with bulky and inflexible CRM software, you must clearly define and assess your corporate needs. You should balance the level of custom CRM development with ease in usability and ongoing maintenance. Note that the best decisions come along with the best examples, so precisely examine existing industry standards and practices.
Absence of clear objectives and KPIs
It's vital to establish the business parameters you plan to improve by CRM software implementation. In case you don't have a clear understanding of what you want to achieve, it may become challenging to find the correct application of CRM, and it may appear unused or finally abandoned.
Solution: This issue can be resolved by incorporating KPIs (Key Performance Indicators). These are the tangible metrics that represent the CRM's actual use and can point at the aspects that require improvement.
So, in terms of CRM implementation, here are the main KPIs you can consider:
Lead conversion rate: Percentage of leads that turn into paying customers
Customer Acquisition Cost (CAC): The financial resource needed to acquire a new customer
Customer churn rate: Percentage of customers who deny cooperation with a company
Customer retention rate: Amount of customers retained during a specific time frame
Sales Revenue: General revenue generated from CRM-obtained deals and leads
Lead-to-Customer conversion time: The time needed for a lead to become a customer
There are a lot more KPIs you can include based on your specific business needs, CRM implementation goals, and your domain. Besides, , don't forget to monitor and track improvements, or opposite, KPI gaps, to resolve them on time, with minimized risks for efficiency.
Cost management
One of the common CRM implementation issues is its cost and inability to manage the financial resources. The software implementation may cause budget overruns because of scope changes, inability to estimate the cost for ongoing maintenance, etc. Without proper cost allocation, you may lack resources to complete the CRM, and it won't deliver the expected value.
Solution: Before considering the CRM implantation, construct an accurate budget strategy. It's critical to include expenses for:
Personnel training
Data migration
System customization
Ongoing updates and maintenance
Unexpected expenses
Moreover, you must establish a clear project scope and try to align it with your actual capabilities. Any scope changes have to be thoroughly evaluated and documented.
Common CRM challanges and their potential resolution
Technical CRM Implementation Issues
Among all CRM problems, the technical aspect of implementation remains the one demanding the most significant effort. Let's analyze the most common tech complexities and the ways to avoid them.
Data migration
Without data, CRM software simply can't function. However, it's indeed challenging to deal with data migration. The issues may appear if you transport substantial data volumes, as it may slow down the transfer process. Moreover, you may face multiple errors if you don't trace the proper data hygiene prior.
Solution: Addressing these challenges goes hand in hand with precise planning of the data migration process. Consider a gradual migration approach with pre-defined timelines, dividing data scope into smaller segments. Then, phase by phase, you'll be able to transfer data more accurately, avoiding numerous complexities that a one-time data transfer approach may bring you.
Apart from these, also develop a plan B. In case data segments are lost during migration, it's vital to have copies by making data backups. This enables you to experiment with the most suitable migration approach, not worrying that data may be lost or somehow distorted.
Integration with existing business systems
Seamless integration with existing business systems may become a challenge of CRM:
Lack of compatibility of existing systems with new CRM
Differences in customization options
Application Programming Interface (API) limitations
Legacy technology in current systems
Solution: It's vital to conduct current systems assessments to understand their architectural relevance and data structure to comprehend essential integration requirements. Then, it's recommended to customize or modernize existing systems to make it easier to adapt them to new CRM requirements.
Besides, API compatibility is vital to ensure that infrastructurally different systems (regardless of their programming language, platforms, etc.) can peacefully coexist, be interoperable, and generally work together effectively.
Lastly, what to do with legacy technologies in existing systems? There are several ways to deal with this:
Assess legacy systems and define critical problematic components
Apply for software modernization services to update the former corporate systems
Insert phased integration approach continuously monitoring the process
Establish rollback plans to mitigate risks
Software modernization or custom solution build
Both software modernization and custom solutions built from scratch represent a wide range of complexities. So, let's examine each case separately:
Software modernization challenges
One of the main concerns that appear while trying to modernize the existing solution directly touches legacy technology dependencies, which may cut the capabilities of a new CRM. Data transfers from an old system to a modernized may be a hurdle due to different data formats, APIs, etc.
Addressing these issues include:
Existing systems assessments
Clear definition of objectives
Evaluation of technology options
Gradual implementation
High-quality user training
Data migration planning
Incorporation of solid security and compliance
Custom solution challenges
Custom CRM implementation problems may start from the first steps. The process of gathering requirements for CRM may be confusing and may lead to a scope creep, where new redundant features are constantly added. Besides, finding IT experts may require significant effort, and sometimes it may be hard to retain precious candidates in a huge, ever-evolving market. Besides, a robust solution may be costly and won't ever fit into your strategic planning in terms of timelines.
However, let's see how it's possible to avoid facing these issues:
Define the main goals of CRM implementation
Clearly outlined the functionality required to keep focus on the main objectives
Reach to an outsourced IT vendor to obtain access to skilled professionals worldwide
Keep up with structured development process engaging Agile methodologies
Conduct comprehensive testing and quality assurance throughout the development lifecycle
Pay attention to the end-users feedback and use it as a base for future improvements
Best Strategies for Addressing CRM Problems
Regardless of numerous obstacles, following a well-developed CRM implementation strategy will mitigate potential risks. So, let's see how to avoid challenges in implementing CRM.
Determine your CRM requirements and business goals
Every business wants to have flawless communication and interactions with its customer base. However, this is quite abstract. So it's vital to determine what you plan to achieve in detail to avoid numerous challenges of CRM implementation. Do you need to enhance data analytics and reporting? Grow revenue? Structurize customer data or automated customer interaction processes?
After establishing your objectives, engage KPI to track if the newly implemented CRM facilitates the improvement of chosen parameters.
Find an experienced IT vendor
Searching for CRM experts may be tricky, especially if you don't have technical expertise. You can reach specialized IT companies that are capable of providing you with a development team that will meet your demands and needs for tech expertise and product requirements.
You need to ensure that the IT provider has practical experience in building CRM and knows the specifics of the solution development for your industry. Below, check the list of what to pay attention to while choosing the tech partner:
Review vendor's portfolio to ensure their tech proficiency
Check their previous customer's feedback on professional platforms like Clutch
Check for the vendor's industry recognition (e.g., international standards such as ISO 9001:2015) and their ability to build legislation-based software complying with industry laws (e.g., HIPAA, GDPR, etc.)
Assess their communication approach, responsiveness, and support level
Ensure they offer to sign a Non-Disclosure Agreement (NDA)
Facilitate strong data security
Operating sensitive customer data requires more cautiousness and additional safeguarding. Here are several methods of sustaining robust data security:
Access control and user permission. It's essential to provide users with RBAC (Role-Based Access Control) for specific data based on their roles and responsibilities.
Use data encryption. This method enables the conversion of data into coded form and makes it unseen or unrecognizable for unwanted intruders.
Regular security updates. Regular updates enable you to constantly track and fulfill security patches, providing enhanced safeguarding mechanisms
Network security. Secure the network through firewalls and intrusion detection systems and insert regular monitoring to minimize the possibility of data breaches.
Develop incident response plan. In case of any security issue, there would be a clear and transparent algorithm consisting of steps to be accomplished.
Engage AI and process automation
Automation of repetitive tasks like manual data entry can be a great strategy to boost your CRM software productivity. At the same time, AI mechanisms can facilitate the creation of more personalized content to predict which customer segments are most likely to churn. So, you won't need to spend resources on their engagement. You'll be able to incorporate 24/7 customer support chatbots and equip them with answers to the most common questions.
Besides, AI appears as a powerful instrument for predicting customer behavior and their general behavioral patterns. It is capable of determining customers' preferences to generate personalized recommendations, improving the likelihood of purchase.
How Cleveroad Can Help You Avoid CRM Implementation Challenges?
Cleveroad is an outsourcing software development company with 11+ years of experience in providing CRM development services for businesses from different domains, such as Logistics, FinTech, E-Commerce, Healthcare, Travel, etc.
By cooperating with us, you receive multiple benefits:
A team of qualified experts with hands-on experience in CRM consulting, development, and implementation
High tech proficiency in various languages and frameworks, including JavaScript, Objective-C, Swift, Angular, MySQL, Amazon S3, С#, React js., Node js., etc.
Legacy software modernization services to guarantee the painless transition from old systems to a modern solution, minimizing efficiency risks and budget overruns
Comprehensive CRM consulting services from our Senior Business Analysts and Solution Architects to develop the best strategy for your CRM implementation
An ability to choose from different cooperation models like Time & Materials, Staff augmentation, Dedicated team model, etc., based on your timelines and financial capabilities.
Here's how Cleveroad team addresses the common CRM challenges:
Data integrity: We transfer your business data into a single system built with safeguarded MySQL or PostgreSQL tools
Multi-roles support: Our experts consider staff hierarchy and create configurable role systems to structurize and classify users and incorporate different access rights to CRM modules.
Third-party tools and systems integration: Our team take into account all project requirements and create a flexible СRM that can be easily linked with Automate.io, Slack, Survey Monkey, Zendesk, and other business tools
Scalability: We use only time-tested methods like vertical and horizontal partitioning for large volumes of data scopes and synchronous and asynchronous replication to cope with high loads
Cleveroad's team is ready to assist you in the creation and implementation of reliable and secure CRM software that will seamlessly integrate into your business workflow and contribute to achieving your corporate objectives. Contact us now and our CRM experts will investigate your business processes and help you build the exact CRM system you need.
Frequently Asked Questions
Common challenges associated with CRM implementation include:
Dealing with appropriate data quality
Overly complex customization
Absence of clear objectives and Key Performance Indicators (KPIs)
Budget planning
Among all CRM implementation challenges, the absence of clear objectives appears the most crucial one. It's essential to establish the parameters you plan to improve by CRM software implementation. In case the company doesn't have such a realization, it may become challenging to find the correct application of CRM, and it may appear unused or finally abandoned.
If properly implemented, CRM software may become a vital element of customer interaction improvement and consequently may accomplish robust revenue generation. However, the custom CRM solution may require significant investments that appear unjustified in case of poor adoption.
CRM may appear hard to adopt for multiple reasons, incorporating technical aspects of implementation like:
Data migration complexities
Integrations with existing business systems
Issues in software modernization or the creation of a new system from scratch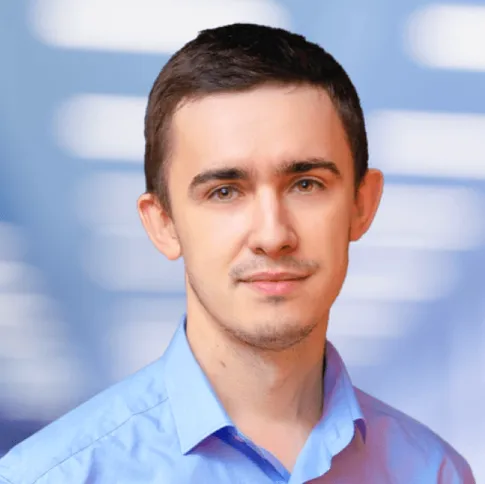 About author
Evgeniy Altynpara is a CTO and member of the Forbes Councils' community of tech professionals. He is an expert in software development and technological entrepreneurship and has 10+years of experience in digital transformation consulting in Healthcare, FinTech, Supply Chain and Logistics
Rate this article!
145 ratings, average: 4.93 out of 5
Give us your impressions about this article
Give us your impressions about this article