Offshore Development Center: Definition, Benefits, and Best Practices
The process of creating a project implies cooperation with an experienced team who's able to facilitate all your corporate needs and requirements. Many business owners may face specific issues in their search for demanded specialists. Also, it may appear challenging to retain needed experts, due to the vast career abilities and constant competition in the employment market. However, recently the solution was found.
The offshore development center model is currently experiencing a rising popularity phase. The utilization of this cooperation model is more often spotted among companies worldwide; it is entirely reasonable due to several aspects: low labor costs, a short time period of development, and full access to a wide pool of high-qualified specialists.
In this article, you'll manage to clear up particular aspects of the offshore development center model, as well as the convenience, inclusivity, and effectiveness of using such an approach.
What is Offshore Development Center?
Offshore Development Center or ODC is a model that implies having a team of software engineers in an office located in a more cost-efficient region. For example, if you're in the USA and have a team based in Estonia, that would be considered an offshore development center.
The variety of such locations helps reduce the costs of the software development process. This approach is widely utilized by both large companies and startups, as it offers financial benefits, availability of advanced expertise, and time savings.
So, if you're seeking to accomplish your project idea faster and for a lower labor cost, you can hire a team of offshore software developers in a region that you'll find the most beneficial. However, unlike outsourcing (when you're delegating a product creation to another country), you receive complete control over all processes and can regulate workflow as you find reasonable, as the team works there as your filiation.
Let's overview the required team members for your offshore development center, which will cover your basic needs and demands while working on your project.
Offshore development team structure
Knowing what set of experts you need to fulfill your project is the first step in building a structured and solid approach to start reaching goals successfully. So, what are these specialists, and what are their skills and roles in software development?
This specialist monitors all development processes, from forming, defining, and optimizing a primary concept to setting all timelines. They coordinate the workflow, internal team communication and track task completion.
A project manager also helps you arrange and choose essential development materials and scale your abilities to accord you financial capabilities.
The main task of a business analyst is to provide you with accurate analytics about your business strategy, its capabilities, possible business pitfalls, and methods of solution to potential issues.
They are constantly optimizing inside business-related processes and creating new models that will complement existing patterns and be on-topic. Business analysts also help you with prognosis and planning, engaging previous experience, and is an essential member of your offshore development center team.
Also, these experts provide you with reports and recommendations based on received and analyzed data that will be helpful in terms of improving overall efficiency.
Solution Architect engages in several functions simultaneously, including modifying, designing, and testing tech architecture. This team member tightly cooperates with other departments giving particular guidance.
Such experts are always in research, defining new technologies which may be later implemented into the project. Nevertheless, Solution Architects define what features may be included in the project regarding the scale and current tech capabilities.
The development team is directly creating the core of your project. Coding and designing architecture is far not the complete set of functions they perform.
As well as Solution Architects, they always work tightly with designers, QA's, and constantly have to report about the work scope left to accomplish tasks fully.
UI/UX designers define your product's visual concept. They analyze and determine optimal graphical patterns that will be the most attractive for your potential audience.
They're usually guided by simplicity in colors, forms, and fonts to make it simple for an average user to use your product.
Cooperating with Product Managers and engineers, they collect essential data about basic user requirements before producing designs directly. It also helps to understand if a particular design is realistic to implement regarding technical abilities and visual balance.
Quality Assurance engineers take an important place in every project's development cycle, and ODC offshore is not an exception. They're creating tests to determine possible malfunctions or bugs that a project can contain.
If eventually anything concerning is spotted, they report and handle the issue to developers, who then deal with it to be fixed.
Such specialists must have a comprehensive and advanced skill set in order to boost overall product functionality and efficiency. DevOps has a full understanding of project infrastructure and can orient in all of its aspects quickly.
The main task of DevOps is to simplify the offshore development center team's work by offering to switch from manual to automated methods of reaching technical goals.
The marketing department's primary goal is to facilitate a high-quality promotion strategy for your product. Here is a basic set of specialists you'd need:
Search Engine Optimization or SEO specialist
Data Scientist and Data Analyst
Graphic designer
Content Marketer
Technical writer
It is also worth noting that the amount of team members may vary depending on your project needs and scale.
The account manager's responsibility includes everything connected to user relationships with your product, facilitating high-standard service, and maintaining high trust levels.
This expert directly knows and understands users' demands and needs and has to boost relationships with existing and critical customers. A work of a well-qualified account manager sets a solid base for ongoing relationships with users, raising their loyalty.
How You Can Gain From Offshore Development Center Model
A considerable advantage of ODC offshore is the ability to implement it in businesses of various scales. If you're a small and midsize business, enterprise, or startup, this method can benefit you in all cases.
However, before entering this approach, it's essential to have a strong understanding of what you'll receive by implementing an offshore development center model into your business lifecycle. Here is a list of several benefits the ODC model provides business owners with:
The ODC offshore model implies cooperation with skilled specialists worldwide, including developing countries where specialists have lower rates but can offer you a broad and vibrant skill set followed by high-quality results.
This solution is convenient, especially when your project idea requires rare or unique expertise, which often implies additional financial investments that may exceed your budget. ODC offshore implementation solves this dilemma and gives you considerable quality and cost benefits.
Following an offshore development center model helps you spread your business's influence and presence to other regions. This may be a solid instrument to distribute your products to other countries' markets, giving you a larger audience.
Generally, boosting your business's recognition worldwide may help you obtain potential customers and simplify your search for potential partners.
Remote cooperation always requires a strict and structured communication pattern. Such an approach lets you set goals, plan and receive higher job efficiency from your experts.
The work schedule of your ODC offshore is directly connected to a time zone, so it's a high chance that most tasks will be released even before deadlines which will help you manage and improve work productivity.
Free access to all processes
Even though ODC may often be confused with other approaches like outsourcing, it has a significant advantage — the influence on internal processes. The offshore development center allows you to control all operations, timelines, and possible issues due to the absence of intermediaries.
Offshore dev team vs. In-house Team

| | | |
| --- | --- | --- |
| Comparison criteria | Offshore team | In-house team |
| Definition | This cooperation model implies hiring specialists from various regions, according to your project's needs | Cooperation with an in-house team gives you an opportunity to work with experts from your country and in your office |
| Availability | Offshore allows you to choose a region with the best quality and cost ratio | In-house development narrows your choice to your region's market |
| Hiring | You can choose resources in a ready talent pool. The hiring process lasts 1-2 weeks on average | You'll have to be in tight connection with an HR and the hiring process may take 1-2 months |
| Cost-efficiency | Requires comparatively low costs, and you don't have to invest in your employee lifetime (taxes, insurance, etc.) | Requires higher costs investments, including more expensive infrastructure maintenance, taxation, insurance spending, etc. |
| Period of work engagement | You can choose long or short-term cooperation, depending on your project requirements | In-house always implies long-term cooperation, as your employees work on payroll |
| Communication | You may face difficulties in communication, implied by time zone or language differences | Communication challenges are a rare and almost unexisting practice |
Main Types of Offshore Development Centre
It's worth mentioning that ODC offshore cooperation divides several into several types. They all have particular pros and cons, and you as a business can choose the one you'd find most convenient and efficient, according to your needs.
Types of offshore development center models
Build-to-Scale model. While utilizing such a model, you hire a team of experts who work at your company's branch. This option will work well in case you've already worked with developers on an offshore basis.
Product engineering model. This model is often helpful for business owners who want to extend and boost their in-house team by hiring offshore specialists with unique expertise. Usually, this is a short-term solution that lasts until the end of the current project.
Build-Operate-Transfer (BOT) model. In this offshore development center model, you literally adapt and launch your company's products and operations for a foreign market. Your service-providing company will help you to set up a fully functioning office, find specialists, and will run your office at first to ensure your success in different business environment.
Before choosing the cooperation model, it would be correct to analyze all of your business's operations. This may simplify the process of making a convenient and right choice.
No-Fail Practices to Ensure Offshore Development Center Model Success
Sure enough, there are some things you, as a business owner, can do to ensure a smooth and beneficial cooperating process with your offshore development center team.
Well-managed communication
Strictly set communication channels may simplify cooperation in general and are especially important while working with an ODC offshore team. Try to figure out what communication channels your team members are acquainted with early, and set a way to report about workflow, basic communication, meetings, and issues solving.
Ensuring and sharing the values with the offshore team
It is essential to ensure that your remote workers know the primary goals and purposes of your project and your company. Otherwise, it may be challenging both for you and for an offshore team to find a consensus and basic understanding of each other's abilities and needs.
Effective management and strong leadership
Comprehensive management simplifies the task of the whole team anyway; but it is especially vital when dealing with a remote team. Setting a solid authority will make overall workflow moderation structured and less stressful for both sides. Good management always positively influences internal business processes and is capable of beneficial aspects of your activities.
An acquaintance of in-house and offshore teams
The offshore development center model often implies receiving additional expertise from your offshore team for your in-house one. This exchange would be going much smoother if both teams were at least acquainted, had already built communication patterns, and had something in common. It is also crucial to give both teams the same attitude.
Showing your trust and confidence in your offshore development center team's decisions and actions is essential. Let them feel that their opinions are worthy, and your company takes their approach variations seriously.
Treat an offshore team respectfully and give them a certain amount of freedom of choice. When experts see that their opinions are valued, it motivates them to provide you with more advanced work results.
Setting integrated decision-making process
When it's time for you to make a business decision, it's good to consult with your offshore IT provider. Doing this will help your offshore team members feel included and valued as much as their in-house counterparts. Also,it will reassure them of their influence on some fundamental aspects, leading to a significant boost in motivation.
Intellectual property and data security
Even while building solid and friendly relationships with your team, some boundaries should be set. Usually, companies deal with intellectual property security by signing NDA (Non-Disclosing Agreement). This document states all the rules about companies' internal materials and operations and usually prohibits sharing it with third-party individuals under any conditions.
Overall efficiency and performance monitoring
Remote cooperation requires higher work monitoring. Implement KPIs (Key Performance Indicators) to simplify overall performance and efficiency tracking. Generally, KPIs are metrics that show your team's ability to accord to set goals. Here are the main KPI factors that you must include:
Average resolution time
Marketing campaign effectiveness
Revenue growth
Profit margin, etc.
Analyzing these factors will help you to be in control of your ODC offshore team's current performance and creating future strategies.
Challenges You May Face While Cooperating With ODC Offshore Team
Despite all the advantages this approach brings, the offshore development center model has its downfalls too. However, there is nothing to worry about, as most of these issues may be addressed easily.
Communication and language barriers
ODC offshore cooperation always implies particular issues in terms of communication. In addition, you may cooperate with people of various ethnicities who speak diametrically opposite languages than you do.
However, today it's not a big deal. Your main task here is to establish fixed standards and reliable communication channels. Choosing countries for offshore development center cooperation with many fluent English speakers is also recommended. This will make the development process smoother and more comprehensive for both sides.
The overall communication may be settled by implementing scheduled meetings with your offshore team, where you can discuss your vision of your project's goals and the methods to bring your mutual ideas to life. At Cleverod, we create communication plans with our clients to hold meetings on a convenient schedule.
Time zone differences
As the previous aspect, this is also considered one of the main difficulties in offshore cooperation. At least this factor requires a bit more effort. Meanwhile, the solution is simple. To avoid misunderstandings, you'll have to set strict timelines and schedules according to your team's time zone.
Cultural differences
Cultural differences may also become a field for a wide range of possible misunderstandings. It is very important to dive deeper into the details of specific cultures to ensure good communication. Also, consider arranging meetings uniting your ODC offshore and in-house team, providing them with materials about each other's culture, habits, and beliefs.
Project management and coordination
Let's be clear, it's tough to guess what people you will cooperate with. Thus, it's crucial to find a unique approach for each team member and monitor the efficiency of completed tasks simultaneously. All of these may seem time-consuming and challenging.
It may seem time-consuming and challenging. But, some methods may help you to deal with such complications. First, implement a strong work hierarchy that will give your team an understanding of their responsibility in an exact work scope.
Second, implement SOPs (Standard Operation Processes). This is basically a step-by-step instruction for daily tasks, so it is always available for your team if they need to clear up some particular work moments.
Security challenges
Ensuring strong security for your ideas and essential but sensitive data is vital but may be much harder under remote conditions.
Engaging particular normative documents and providing your employees with materials about the importance of this aspect will work great. As mentioned above, NDA serves as a multipurpose and simplifies the process of ensuring solid data security and preventing data theft and leakage.
The Process of Cooperation With Offshore Software Development
You already learned most of the fundamental factors that may influence your experience of the offshore development center model. Now let's see how the cooperation process goes directly step by step.
The first contact stage often starts with your request on the website of the chosen ODC offshore provider. The Business Department is processing it, and then your personal manager will answer you within 24 hours.
It is worth mentioning that you will be offered to sign an NDA precisely at this stage.
This stage is about translating your concepts into structured goals and strategies.
Your vendor will proceed to schedule a meeting with a solution design team who'll help the process go more smoothly. The team includes designers, business analysts, and solution architects. Here are some fundamental aspects that you'll have to determine:
The amount of work to be done
Business goals and priorities
Potential pitfalls to deal with
Key quality aspects
If you still feel there is something to clear up, you can request an additional meeting with your team. The overall analysis will help you and your team establish necessary timelines and finally make a rough estimate of a project.
After defining primary goals and requirements, it's time to turn them into a strict work plan. It will positively influence the performance and may significantly speed up the process. At this point, together with your team, you have to analyze and detail your future product in every aspect, including platforms of launch, essential and additional features, etc.
Here are mostly all aspects you'd need to establish:
Extensive features list and determination of possible risks
Comprehensive business analysis visualized in diagrams and graphics
Quality attributes workshop
Design concept and UX map
Rough estimate and timelines
After completing everything, you proceed with signing a development contract if you agree with all conditions and costs.
Quality assurance and development
The whole development process is usually divided into sprints - the work scope that must be done in a particular period of time. The start of each sprint is followed by entering a meeting where the main goals and tasks are established, and in the end, the team shares a developed functionality certain. The whole workflow is supervised by a PM( Project Manager). By each sprint, a PM creates a feature backlog, implementing a structured list of new functionality.
When the team finishes its tasks, it's time for QA(Quality Assurance) engineer to check the product for possible malfunctions and bugs. If any of these were detected, QA redirects the issue to developers to fix it.
When your product's processes and quality are assured, you and your team will start a release process.
However, QA experts still have some work to do. They make multiple smoke tests to understand the project's stability, define possible significant issues, and observe how well the project can deal with heavy traffic loads.
Your team will help you to load the final product to digital marketplaces, such as Google Play and App Store, and help to move it to a live server in case of delivery of web solution.
After a successful launch, the team handles the following list of project essential attributes to you:
Project plan/risk register/change request (link to the project plan)
Quality Register (link to the test plan)
Source code (as a link to an archive or the client's repository)
Link to website, admin panel (with admin credentials)
Additional useful project files (link to Google Drive)
All credentials to other services
Links to App Store/Google Play
Design (link to Invision/Zeplin)
Specification (link to the document)
However, keep in mind that when the project is completed, your cooperation is not usually over. The cortex of it still has to be updated and improved to accord with the current market standards and users' demands.
The critical aspect of a support and maintenance phase include:
Bug fixing
Optimization of code
Improvement of platform reliability and stability
Why hire software engineers in the CEE region
Finding a relatable and convenient offshore development center cooperation region may take some time and confuse you. We recommend paying attention to development in the CEE region as there are several considerable advantages.
Wide range of expert specializations
CEE region is widely famous primarily for the quality of developers' expertise. As an IT industry there is widespread and keeps gaining popularity, specialists can provide you with a broader range of skill sets.
Another notable aspect of offshore development in the CEE region is the quality and price ratio. According to Salary Explorer, the average Estonia developer earns around 30,100 EUR yearly, which is significantly lower than the 60,000 EUR average in neighboring Western Europe.
The IT world has been successfully integrated into CEE region countries' lifetime. For example, in Estonia, the government highly supports IT projects and makes an effort to engage the best IT specialists worldwide. Estonia is swiftly moving forward to build a digital society and is already successful in it.
CEE region is a part of European culture, and that's a massive advantage in terms of remote cooperation. The overall business mindset is well integrated into the world market, and this significantly helps to align the communication and exclude possible major misunderstandings.
Well-optimized protection standards
Being an active participant in the world IT market, CEE region countries have the same data regulations as Western European countries. In the previously mentioned Estonia, data protection is mainly designed by GDPR (General Data Protection Regulation) As a primary compliance European standard.
Why Choose Cleveroad as Your Reliable Offshore Software Development Partner
Cleveroad is an outsourcing development company that offers IT services for customers worldwide. Our cooperation experience already includes customers from countries like the US, Australia, Asia, France, the UK, Nordic regions, etc.
Our specialists possess strong expertise in multiple business domains, including Healthcare, FinTech, Logistics, Education, Traveling, Retail, etc.
We offer several cooperation models, so you can choose the ones best fit your business requirements, timelines, and budget:
This option is suitable for those who seek to enlarge their in-house team with specialists with unique expertise. This implies that you evaluate your existing team and then determine what exact skills or specificities you're currently in need of. Such a cooperation model is being paid for 8 working hours per expert hourly rate.
In this case, a company provides a customer with an expert with the required skillset on a long-term basis. This model is perfect for large-scale projects which require significant efforts and extended expertise. Here, you also pay for 8 hours multiplied by the specialists' hourly rate.
This cooperation model allows us to provide you with a rough estimate having a clear understanding of the work scope. If any changes or additional requirements appear, we create a structured list, estimate it and determine how many hours each change will take. Here, you pay for the hours spent on a project multiplied by the hourly rate.
If you plan to develop a project having a fixed budget, this is the option of your choice. This model implies creating a single-sum contract that allows us to provide you with a detailed estimation and accurately define necessary technical requirements. Here you pay for the number of calculated in advance development hours multiplied by the hourly rate.
We'd like to demonstrate our experience by showing you the recent solutions we've delivered for our clients from the US and Singapore.
Web platform for travel activities and accommodation
Our customer, a company from Singapore, set out to connect travelers looking for accommodation and experiences with activity and hospitality providers. This required a bespoke platform allowing users to find such services. Our customer needed a technical partner to:
Build a solution that allows simplifying users' search for accommodation based on profile parameters and provider online offers
Integrate sophisticated algorithms of search to calculate Personal Value (PV) and improve users' search
Create a highly valuable solution to help customer attract investors using USP (Unique Selling Proposition)
As a result, our customer received a web platform with unique searching algorithms, allowing users to easily find accommodation and activities.
The well-thought-out User Experience and business architecture clearly demonstrate the advantages of our client's offer. Implementing an MVP proved the platform's advancement, proved its value, and helped the company to already engage investors and funds.
Clinic management system for rehab services provider
Our customer is a US-based clinic that provides online consultations and overall remote care. They faced an outdated EMR (Electronic Medical Record) issue containing many unnecessary features. The main goal was to create a custom-made solution, to add flexibility to internal processes.
So, our task was to:
Remove the excessive processes by implementing a fresh and more convenient solution
Improve Appointment management and overall workflow
Provide secure data migration and storage and HIPAA compliance
After successful optimization and delivery, our client received:
Solution that allows users to mark and schedule appointments, and also comply with billing, users management, and the workflow in one system
Improved clinic management system and accompanied apps efficiency, according to users primary needs, including health specificities
Streaming data storage to a secure AWS hosting, which is being a HIPAA compliant system
This solution delivery played a huge role in helping the clinic benefit financially, significantly reducing maintenance costs. Besides, the customer received a 'lighter', modern, and functional solution that meets the users' demands, preventing appointment scheduling faults and structuring the workflow.
Wrapping Up
As you see, the offshore development center cooperation model is capable to benefit your business and improve project quality. As with any approach, it may make you face some particular challenges, however, there is nothing unsolvable. Meanwhile, we, as an offshore provider are open to helping bring your project ideas to life, providing high-quality software development services.
Frequently Asked Questions
Offshore Development Center or ODC is a model that implies having a team of software engineers in an office located in a more cost-efficient region.
The best way to define what type of ODC is the most suitable is to analyze your primary business goals and project requirements. However, choosing the right IT provider appears to be an even more important step. Here are several criteria to make the right choice:
Make sure that the chosen provider is capable to accomplish all your requirement and business needs
Security must be their primary value of an IT provider
Check their portfolio to determine existing expertise and experience in your business domain
Examine their client's reviews about the received solution
The ODC model allows you to accomplish your project faster and for a lower labor cost. You hire a team of offshore software developers in a region that you'll find the most beneficial. However, unlike outsourcing, you receive complete control over all processes and can regulate workflow as you find reasonable, as the team works there as your filiation.
Build-to-Scale model. While utilizing such a model, you hire a team of experts who works at your company's branch. This option will work well in case you've already worked with developers on an offshore basis.
Product engineering model. This model is often helpful for business owners who want to extend and boost their in-house team by hiring offshore specialists with unique expertise. Usually, this is a short-term solution that lasts until the end of the current project.
Build-Operate-Transfer (BOT) model. In this offshore development center model, you literally adapt and launch your company's products and operations for a foreign market. Your service-providing company will help you to set up a fully functioning office, find specialists, and will run your office at first to ensure your success in different business environment.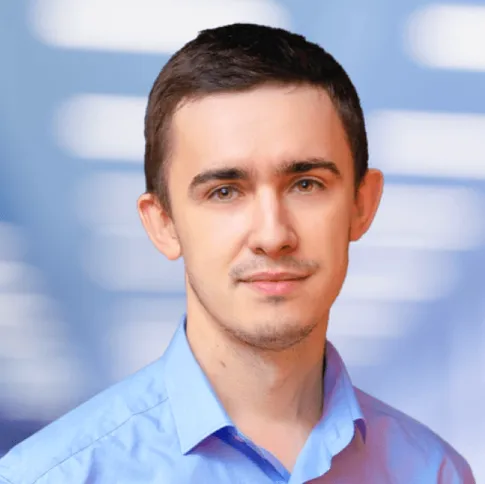 About author
Evgeniy Altynpara is a CTO and member of the Forbes Councils' community of tech professionals. He is an expert in software development and technological entrepreneurship and has 10+years of experience in digital transformation consulting in Healthcare, FinTech, Supply Chain and Logistics
Rate this article!
287 ratings, average: 4.69 out of 5
Give us your impressions about this article
Give us your impressions about this article