How to Create an App Like Yelp?
Do you like to travel? If so, it would be great to use modern technologies that assist you in making the journey more enjoyable. Some of these technologies have already become part of our life. For example, apps for searching certain places and services are very popular among tourists. These apps are represented in the market by Yelp, TripAdvisor, Zomato, Zagat etc. But it can be rather difficult for unsophisticated users to find something suitable especially for them.
Watch our detailed video to the Yelp-like app development process:
How Much Does It Cost To Develop An App Like Yelp?
However, sometimes a user wants to have his own unique app that will assist in locating places for rest and necessary services. First, he needs to realize how to implement it. Then, of course, he faces no less significant issue - the amount of money required for the mobile app development services. How much does it take to create Yelp clone app? Let's examine it considering Yelp mobile app as an example.
What is Yelp app
Yelp app has been developed by the US-based Yelp Inc. company. What does Yelp do? Let's find out it. It allows you to find quickly on the map all establishments you need. And it doesnt matter what you are looking for - whether for the most luxurious city restaurant or for the gas station. Furthermore, you can read reviews and see the rating of every pizzeria, hotel, shop and any other place to choose the best one.
Upon the first start, the app detects your location and displays a list of all interesting establishments nearby. Hairdressing salons, shops, markets, cafes - the list is rather long. Not to confuse yourself, you should apply a filter and decide on the category useful for you. Then you can choose priority.
Wanna find something as near as possible? -Sort places by distance.
Something cheaper or more expensive vice versa? - Sort them by price.
Looking for the most popular hotel? - Sort them by rating.
It is as simple as it can be!
Yelp search by categories
When you made your choice, check the more detailed information. Correct address, phone number, working hours - the Yelp business app can provide you with this information. The route to your destination point will be laid on the map. So you can look through visitors reviews and photos. And after visiting the hotel, for example, you can register in the app and post your own comments and reviews there.
Yelp is a very popular mobile app and it gains about 145 millions of unique users per month for today. If you want to know how to create a review website like Yelp, you should consider it's business model.
Business models to build an app like Yelp
If you want to know how to build a website like Yelp, you have to understand the market condition and what obstacles you may come across. For the promotion of the Yelp-like app you have to consider the following business models:
Determination of the target audience. It depends on the country where you are planning to launch a startup. But main users of the app similar to Yelp can be local dwellers, travelers, businessmen etc. According to Yelp developer, approximately 70% of users are interested more in the Restaurant/Food category than in others. So maybe the app should be targeted on this sector.
Determination of the market. Undoubtedly, before starting your own business, you must scrutinize the travel market to understand what competitive apps already exist.
ASO strategy. Having developed the mobile app, owners usually add it to app stores whether it be Apple Store or Google Play. But it is necessary to promote it to involve as many potential users as possible. That is why you must pay the rapt attention to App Store Optimization. It is very important.
Key values. If your app is just one among others, why shall it be interesting for users? So it would be better to integrate something new. For example, your travel app will provide users with delivery services or it will allow them to make reservations.
Main costs. Involvement of new clients, new technologies, and new content - all of this requires investments. So if you are going to create something new in the app world, you shouldnt forget about serious costs that you may have to bear.
How does Yelp make money?
Yelp monetization strategy includes:
1. Local advertising

. Local business owners pay you for adding their advertisements to your app. What's more, you can provide users with some paid services like ad removal from their profile. Any person interested will be able to upgrade his or her profile for a certain amount of money.

2. Affiliations

. For example, restaurant owners can promote their restaurants by paying you a fixed fee on a monthly basis. Thus, these restaurants will appear in the top of the list during the search.

3. Additional tools

. If we draw our attention to Yelp, it has quite pleasing tool dubbed SeatMe. This feature makes it possible for restaurants and cafes to manage their table reservations. Of course, owners of these establishments pay for using this tool.

4. Discounts and deals

. It is self-explanatory. Users can find impressive discounts and deals for some services that are available only in your app. Therefore, both users and service providers are in the pocket. You gain money per every deal. That is one of the ways how Yelp makes money.
It's not enough to know how to make an app like Yelp if you want to succeed. Monetization is a vital part for any online product which helps it stay afloat. Above, we've listed the ways how to make money on the Yelp-like app of your own. They are based on the monetization strategy of the original Yelp platform.
Main Yelp-like app features that should be integrated
A number of features in your future app may vary depending on your demands and costs. But each app has it's minimal features it cannot operate without. Furthermore, the minimum viable product allows you to get the feedback from the first users. If it is really crowd-pleasing, it makes sense to integrate more features.
So in our case, Yelp clone app should have the following main features:
News feed. What is this? It is the central component of many corporate social media platforms. Chronological list of the previous activity, news, notifications, modifications can be displayed in your app.
Geolocation-based search. One of the key function of such app. You don't need to point out the city of your residence since geolocation service will do it for you. Saved time - happy clients!
User profile. All your reviews and photos are storing here, besides, you can browse all the places visited by your friends. Meanwhile, you can add to favorites all places you liked.
Reviews and ratings. Despite the fact this feature may seem ordinary and common, it is exactly what draws (or discourages) potential clients. So it is also one of the main Yelp features.
But if you want to build a really powerful and multipurpose Yelp clone app, you must add some functions like:
Social sign-in. Everything is clear here. A user-friendly feature that makes it possible to register via social media and find the required dining place within several seconds.
Sign-in using social media
Reservation. Very handy function. You can make a table reservation in the certain restaurant directly from your app.
Pictures and video uploading. That means users can share photos and short videos of certain places to show how they look.
In-app purchases.Users are searching for the hotel in the foreign city and they want to make the booking. But, for example, they need to pay for the booking. That is where in-app button Pay comes in. It makes it possible for users to pay directly from the app.
What is the integration process of In-App Purchase button into iOS app? Please, read our guide as to how to monetize your app.
Chat. Users should have an opportunity to chat with a service provider or write tech support if they need to solve any issue. To create a user-friendly chat, it should have delivered and sent status as well as a capability to send video and photo is a must-have one.
Also, don't forget about admin panel integration that should available in the web version. If you work as an admin, you will use CMS (content management system) to edit, manage services, delete, block, and so on.
The feature list can be extended as much as you need it. Our company will help you equip your future app with interesting and attractive functions. The only thing you shouldnt forget about is common sense. It means that features combination must be topical and fascinating and should include aforementioned main Yelp app components.
Cleveroad's expertise
In 2018 we created oMap.pl app and it's subsidiary app Menu+. The main goal of these two apps is to find different services in Poland and check ratings, read reviews. In the future, the product will be available for other countries as well.
However, using oMap.pl you can find any services like barber shops, car service, shops, hotels, and so on. Menu+ is focused mostly on food and drink market.
Business objectives
The main challenge for a customer was an idea for oMap.pl app to let services promote themselves using this app. This will be beneficial both for an app and for services.
Besides that, oMap.pl doesn't require additional commissions for orders, whereas other competitors do it. It makes an app more attractive to users.
If a business owner wants to add his/her type of service to the app, they just need to contact admin and agree on this issue.
Advertisers can buy a premium account and it allows them to create preferences-based offers and be at the top of the list.
Tools used by Cleveroad
Elasticsearch. A search engine that gives you prompts when you input a specific data;
Facebook API. Sign-in authorization using Facebook.
Google Maps API. Users can find everything they need on Google Maps
Google Directions API. It allows users to plan their routes
PayPal. Payment system.
Socket.io. A library for chat integration
Node.js. A language to create back-end part
Angular.js. JS framework to create front-end
AWS. Cloud web services from Amazon were used to store all information efficiently.
Challenges that we overcame
Our customer had a large database of services that he wanted to add to the app, and in order not to overload the system our developers wrote a special script that made it possible to add the full list of services at once.
To test the app properly, our QA engineers also created a script for automated testing to understand the capacity of AWS servers.
As a result, oMap.pl app is available for iOS and Android. Also, it is expected that the app will cover other countries in the future.
How much does it cost to build an app like Yelp?
So, how much does Yelp app cost? We reached the main point of the article - the price you need to pay for the app development. Development costs depend on many factors, but we can define an average market price - $50 per hour - for calculation of this hard-working and inspiring process. Ok, let's go!
Platform
First, we make our decision on the development platform. iOS or Android?It is worth noting that timescale will vary depending on the app complexity but it is equal both for Android and iOS, however in some specific cases development time may be different for each platform.The ultimate cost of Yelp clone app can also be different due to features the new app will have. The more functions it gets, the more expensive development will be.
Design
As we already stated, a good interface is more than important. But, for sure, it's complexity seriously affects the price. In this way, considering that the average price will be $50 per hour, basic costs for the
app designing
may include the following for both mobile platforms:
UI/UX. According to the market price, UI/UX design will take 120-340 hours. App for tourists must be easy-to-use so that clients could orientate themselves quickly during app using.
Additional features development
The main goal of any app is to draw as many users as possible. It doesn't seem to be a challenge if your app has all appropriate features. But these features undoubtedly will add to the total Yelp app cost. We would like to provide you with our infographics to estimate the cost of app like Yelp development.


How Much does it cost to develop an app like Yelp?
Taking into consideration that the customer may demand additional features to be integrated into the app, the ultimate price may increase. Don't forget that A-class IT developers play the key role in the future success of your app. So to invest your funds in the development of a unique application, you have to find really skillful specialists. Our company is proud of collaboration with the real fans of their work - web and app developers. Our company - your success! Feel free to get in touch with us anytime.
Frequently Asked Questions
Yelp allows you to find quickly on the map all establishments you need. And it doesnt matter what you are looking for - whether for the most luxurious city restaurant or for the gas station. Furthermore, you can read reviews and see the rating of every pizzeria, hotel, shop and any other place to choose the best one.
To build an app like Yelp, you have to decide on a business strategy at first. There's a variety of strategies that Yelp-like app can use:
Determination of the target audience.
Determination of the market
ASO strategy
Key values
Main costs
Next step is a choice of monetization plan. You can earn revenue with advertisements, affiliations, and freemium model.
Final step is to build an MVP app with a minimal set of features that will satisfy your audience. It's better to make.a feature list together with a software development company.
With an average development rate of $50/hour, a Yelp-like app will cost from $40,000 to $66,000 per one platform and web-based backend. The price of development for the additional platform will be between $23,250 and $42,300. Mind that these prices relate to the Eastern Europe region. The development process in North America will be much more expensive, because of the rate of $150/hour.
The most of Yelp's revenue comes from sale of advertising and listing space on the platform.
Yelp is considered to be a location-based social media platform.
To build your own Yelp-like app you have to decide on features and find a skilled development team that will build your app.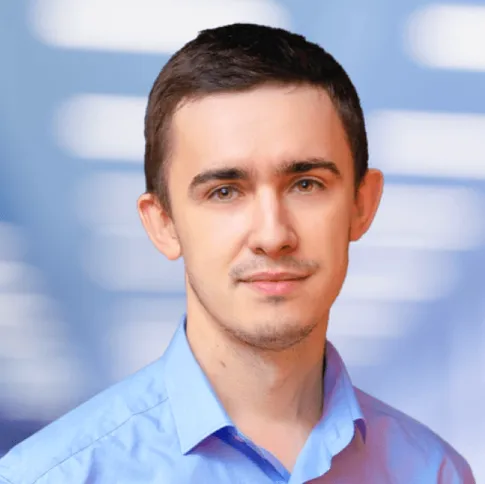 About author
Evgeniy Altynpara is a CTO and member of the Forbes Councils' community of tech professionals. He is an expert in software development and technological entrepreneurship and has 10+years of experience in digital transformation consulting in Healthcare, FinTech, Supply Chain and Logistics
Rate this article!
5301 ratings, average: 4.80 out of 5
Give us your impressions about this article
Give us your impressions about this article
Tracy Shelton
08.04.2022 at 05:19
Very nice blog, you have done here. So keep it up and help the visitors. Now you can get