Top 7 Inventive Ways to Promote your App for Free
If you would like to know the value of money, try to borrow some. This well-known Benjamin Franklin's quote can be rephrased: If you would like to know the value of money, try to lend some. When you develop a website or an app and are already on the point of the launching of your project you will need lots of it. Though, you may save a little if you read our article and draw out some handy hints and tips about how to promote an app for free and when saving is not worth it.
To begin with, let's clarify that the application promotion has to be initiated long before the launching. The more money you want to save on launch jacking the earlier you need to start. Time allows you to do the lion's share of all work by yourself, keeping hard-earned dollars safe. Yet, there are things you had better charge a professional with or refuse an idea at all.
How to promote an app for free
Still and all, the list of things you can do all alone is long. We are going to specify ones, which will bring you the most active users and attention:
Hunt the product
It may become one most effective steps on your way because 140 000 people are going to recognize your app! Yes, we are talking about ProductHunt. If you still have no idea what's that, you should definitely google it. In plain English, it's a web-based platform so-called promoter app, (and an IOS app), where you can pitch your new application.
How to promote your app on ProductHunt
Why do you need it? Because here the crafty investors are ferreting out fantastic ideas to pump their money into. And even if you don't get yours, lots and lots of common people can test your product, rate it and tell their friends about it.
ProductHunt is not the only platform of it's type there are lots of app promotion sites, you can take your chances on 148Apps, AppReview or AppStoreApps.
Create a media hype or how to promote an app on social media
To say that social media can boost your startup is to say nothing! Now, it's a dynamic engine, that must be used and can be used for free.
When you think how to promote app on Facebook, for example, all you need to do is to create groups and publics there or in any other social site and to post the news connected to your application.
Watch out! It may seem easy to write news, but only at a first sight. Anyway, if topic and comment aren't your friends you have to read at least some articles and hacks about copywriting and how to make your text interesting, engaging and fun. If your reports aren't read, if they are tiresome and dull, no one wants to download your app either.
Participate
A small research on the events that are even distantly related to the topic of your application can give you a head start. Visit as many meetings as you can. How to advertise an app there? Tell people about an outstanding product of yours, which is going to be published soon.
The other possible way of participation is to assign for a competition. For example, if you are a U.S. company, you can compete for a cash prize on Mobileys.
Mobileys - promote your app and win a prise
The site sets an annual competition to find the most innovative thinker. If it's you - you'll be promoting your app all over the world and will get the money bonus.
Size matters!
That is an absolute truth. The smaller your app is the better it's for you. According to Scott Logic Company, the optimal size of an app is about 50 Mbytes. In the case, it's bigger people tend not to start the download without a Wi-Fi connection. So if your software is much bigger it is a real problem.
If you your app is bigger, think about all features that it has. Write them into two columns: Main functionality and secondary features. Ponder what is the core of the app, what features are vital and what features are a crux of the biscuit. The features out of this list and the secondary features are the one you can get rid of.
Becoming a Shakespeare
If you really need to promote your app for free or to deal with it cheaply, you have to start writing. There is nothing better for your app promotion than an announcement blog and someone has to fill it with content.
To begin with, you can do a research and read blogs about other mobile and web applications. Analyse how authors describe the products. If the job seems to be a nightmare, you can try to copy their style. If writing isn't a problem for you, make your posts witty, funny and informative.
It is much better if people will be able to comment your articles. Even if they criticise you, your posts or even your app, don't seethe, try to answer them politely. Always reply to each comment, thank your readers and explain to critics why your application is important and unique.
What you can also do is to ask as many kind and sympathetic journalists (sounds ridiculous) as possible to publish a review of your product. This is actually the reason why we advise you to start in advance, trust me, you'll get oodles number of refusals. And even if you find some they will need a ready made text, because no one will write the text for free.
The same with bloggers. Find people who can write about your product and catch their interest. It's one of the best mobile app promotion strategies. What really matters here is your talent for negotiating.
Optimize it!
We all know how important is SEO. You can create a fantastic site but if a search engine can't see it - it's worth nothing. The same here. App Store Optimization is not an empty phrase. It is a key to your success. These rules help you to make your application visible in the App stores, which leads to the downloads. To understand how to promote app on Google Play or App Store you need to optimize it.
How do app store promotion and optimization work? Users search the new apps in the stores and get the results based on their requests. Analysing these requests we see what keywords customers use the most. If we add these keywords to our description, we make our app visible and discoverable. Then goes the name and an icon of the app, if it's too plain or too pretentious, users wouldn't appreciate that.
The profile page of your app should be really well-constructed. The description is short and includes comprehensive information about the product. The screenshots are excellent.
Appreciate every comment and rating mark to your app, even if it's negative. Contact each person and thank for their comments. If the comment is unfavorable, assure the person that you will fix (or add, or cut down) the thing he doesn't like in the next version. And when you do it, contact the critic again asking him to try your app one more time and leave a comment again.
Expand the market
Young startupers mostly tend to capture Google Play or App Store or both at once. However, the latest research shows that the chances to gain more are even higher if you choose an alternative place for your mobile app promotion.
Among the ones who grow in popularity, we can name Amazon Appstore, Opera Mobile Store and Nexva. There are lots of them and it's better to choose according to your location and the purpose of the app.
To tell the truth, you can do much more to promote your Android app or IOS product even for free. However, other best ways to promote an app require outstanding talents for communication, promotion and coding. We listed the things which can be performed by anyone, without any specific skills. All that you need is a desire and diligence.
How to advertise an app professionally
Still and all, there are some very important promotional hacks, which would help promote your mobile app and put it on to next level. Lower, we are going to list the steps, that aren't the sort of thing you skimp on.
Landing page
A landing page is a nice business card, that shows your users who you are and what you do. To accomplish it's purpose your app promotion website needs a few essential components:
Elements of a Landing page to promote ann app
A landing page is not that difficult to build. Moreover, you can find some great templates which you can use to build your simple site without any external help.
Yet, you may need the help of professional developers to set up analytics tracking. It means, that you will see how many people visit your site, what buttons they click, what is the average time they spend on your site and even see the movement of their mouses. Like we did in our project Doctoring.
Another sound advice is to collect the emails of your potential users. After you have added the Subscribe button to your site, you need to send a greeting letter to the subscribers. If you want to do it manually - go ahead, but why should you bother. An experienced developer can not only adjust an automatic letter sending but also set a sequence of different letters, which will be sent once in a week, for example.
Create a Tutorial
The tutorial is required. Even if your app is as easy as ABC there are still people who will find it easy to use. Besides, if you do this, you will show the potential users that you care about them.
There are thousands of options of how to create it, you are limited only with your fantasy and creativity. The easiest (and cheapest) way if to make an app promotion video. Here you can tell, draw or even sing about your project, no taboos.
However, if you aren't keen on amateur art, and you have some coding skills, you can use one of the free graphic libraries, to create a top-flight tutorial for your users. For instance, if you are familiar with Android application development, you can check our Sliding Tutorial for Android on Github.
Get more downloads
Users rarely browse far. Usually, they see only first few pages. And the priority here is to be on these few pages, to get into top apps on the store. The most influential factor here is the number of downloads. If you don't know how to increase app downloads, you can increase this number by paying for the installs. Here you don't need a developer, but you will definitely need money. All you need to do is to use one of these app promotion services, which will provide you with as many installs as you want.
Push them
Gamification principles and push notifications along with them engage customers to be active and use your application all the time. The tool helps you sell the products, inform about an event, or a discount and a sale. With the help of this feature it's easy to remind a user of the app he installed, so he would open it over and over again.
Moreover, applying gamification principles, your users would be so excited about the app that they would recommend it to their friends (the best free app advertisement). You can also use a rivalry effect when a group of people compete for a price in the app (even if the price is virtual).
There are lots of ways to make your app look more like a game, so if you have difficulties with it, you need pros.
To conclude, you can create your own approaches (which would be even better) to the application promotion. The list is endless and the more tips you use the more active and loyal users you will get. However, what is even more important is to develop a really useful mobile application which would speak for itself. If you need help with your project, contact us to get some advice from a professional team of Cleveroad!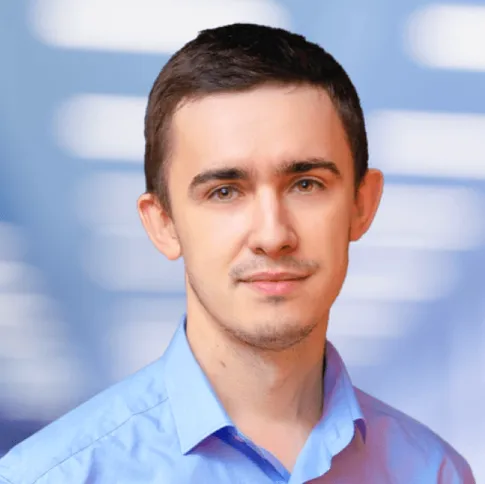 About author
Evgeniy Altynpara is a CTO and member of the Forbes Councils' community of tech professionals. He is an expert in software development and technological entrepreneurship and has 10+years of experience in digital transformation consulting in Healthcare, FinTech, Supply Chain and Logistics
Rate this article!
4166 ratings, average: 4.85 out of 5
Give us your impressions about this article
Give us your impressions about this article