Trends in IT Outsourcing 2023: The Impact on Business Processes
Technological progress and global changes, such as the Covid-19 pandemic, are seriously transforming the technological landscape. As the most progressive part of the IT industry , outsourcing software providers constantly monitor and respond to these changes.
Accordingly, the satisfaction of businesses from cooperation is also growing, which generates an increase in demand for IT outsourcing. It is predicted that by the end of 2023, the market will exceed $1.3 trillion. At the same time, more than 65% of organizations plan to increase their IT outsourcing efforts in the next 2 years.
The changes that are taking place in IT services outsourcing trends affect many areas: these are new technologies, organizational issues, and others. If you are interested in developing your company, you should get acquainted with these transformations. So read this article to discover all changes in the field and comprehensively consider the latest trends in IT outsourcing.
Technology Outsourcing Trends
Outsourcing companies closely monitor the emergence and development of new technologies. For example, developing various software, whether a tracking application or an e-learning app, is essentially completed with technology outsourcing trends. So now, let's consider which solutions will be at the peak of popularity in 2023.
Blockchain
This outstanding trend in IT outsourcing is increasingly implemented into various software annually. The spending on developing solutions using the blockchain, which is 6.6 billion dollars, is predicted to be 19 billion by 2024. Although FinTech is operating blockchain the most actively, blockchain in logistics and blockchain technology in real estate are also commonly used, as in healthcare, and other industries.
What is the reason for the growing demand for this technology? Several factors are driving the increasing interest in the blockchain:
Transparency of transactions. All blocks are in the public domain, and everyone can see the complete history of operations at any time.
Data safety. The data is stored in blocks on the computers of multiple users. This reduces the risk of hacker attacks, as well as technical failures.
Security. Blockchain technology uses various cryptographic algorithms. These mechanisms make the network virtually invulnerable.
Independence. In the blockchain network, transactions occur without intermediaries and third parties; that is, the blockchain is not managed and controlled by someone from outside.
Artificial Intelligence (AI)
Researchers agree that AI market revenues will grow significantly between 2022 and 2030. IDC predicts the market will grow to half a trillion by 2024. AI integrations in various software are still gaining popularity and are expected to be an IT services outsourcing trend in 2023. The prospects for introducing artificial intelligence into applications are enormous, and the benefits are undeniable.
Artificial intelligence can quickly process a large amount of data, improving the company's overall performance. Accordingly, the company significantly improves many processes, such as forecasting, calculations, and data management. Accelerating all these and many other operations and reducing risks and mistakes increases businesses' profitability. Thus, implementing AI into the software will be a trend in IT outsourcing for 2023.
Learn how to create a smart assistant using AI in our article
New applications of Machine Learning (ML)
Machine learning is a unit of AI that deserves special attention. It dramatically simplifies the implementation of many operations required in business activities. This technology is constantly improving itself, enhancing forecasting and calculations regularly.
The newest possibilities of ML are immense, for example:
Image recognition
Fraud prediction
Smart assistants
Search engine optimization
Selection of recommendations for a specific user
The demand for such technologies is increasing, so, according to research, the global machine learning market will reach $117 billion by 2027 with a CAGR of 39%. Such rates are very rapid. Therefore, implementing ML is expected to be one of the IT outsourcing trends.
Internet of Things (IoT)
The IoT is a system of physical objects interconnected by built-in sensors and software. Most likely, you have heard about this technology, as it is being introduced into many areas. By 2030, IoT revenue is expected to exceed $1 trillion. Technology outsourcing trends include application of the Internet of Things in the following:
Smart home solutions
Cargo tracking
Control of container conditions
Biomedical sensors
Security services
Navigation improvements
This is by no means a complete list, but these are the most interesting and most advanced applications of IoT today. Nevertheless, the technology is widely used in medicine, education, and logistics. Many solutions are being developed with its application, and the demand will be even more significant for IT services outsourcing trends in 2023.
Augmented Reality (AR) and Virtual Reality (VR)
Although at the first mention of AR and VR, most did not understand where these technologies could be applied, today, they occupy a sustainable place in the top IT outsourcing trends. Global augmented reality, virtual reality, and mixed reality markets will grow to $250 billion by 2028.
Technology outsourcing trends for AR and VR solutions are explained by tremendous opportunities and a broad scope of use. With the help of augmented reality in education students can receive more interactive learning process. Augmented reality for trade is also in great demand; for example, with the help of this technology, customers can try on things without leaving their homes. VR and AR games are no less popular, such as the sensational Pokemon Go or Batman: Arkham. Many outsourcing IT companies now provide services for implementing these technologies in software in various areas.
Solutions for remote work
The Covid-19 pandemic has shown the world that you don't have to be in the same office to work effectively. Today all you need is access to the Internet and high-quality software. Moreover, this factor has significantly increased the trend toward cooperation with outsourcing companies.
Today, the number of companies that ultimately work remotely is 16%, which is only expected to grow. These factors influenced the number of requests for developing corporate software that allows all employees to interact effectively.
Robotic Process Automation
Last but not least, this IT outsourcing trend is related to the robotization of businesses. It involves the use of specialized machines programmed to perform specific tasks. This technology helps to significantly reduce costs and human errors, as well as increase efficiency and profits. There are many examples of RPA in finance and accounting, logistics and other niches. Regarding this, robotics in outsourcing will also overgrow. Researchers claim that the global robotics market, which was $55 billion in 2020, will reach $165 billion by 2028.
We discussed the top technology outsourcing trends for 2023, but these are only some of them. Next, you'll find more IT services outsourcing trends deserving your attention.
Outsourcing of IT Functions
Another significant IT outsourcing trend is the creation of complex software solutions, such as various modules and systems that allow you to perform tricky tasks. However, such products require narrow expertise from developers. Let's consider such solutions in more detail.
Cloud solutions
Every year the number of companies seeking to ensure the exchange and storage of data using the cloud is growing. This allows them to significantly increase the speed of interaction between team members and other businesses. Therefore, the request to create a cloud solution will be one of the most crucial technology outsourcing trends for 2023.
There are three popular cloud-software models:
Software as a Service (SaaS)
This is a cloud-based software delivery model in which the service provider develops cloud-based software and ensures its maintenance, automatic updates, and availability.
Platform as a Service (PaaS)
In this case, the outsourcers provide access to operating systems, development and testing tools, and database management systems. The provider controls not only servers, storage systems, and computing power but also offers the user a choice of specific platforms and means of managing them.
Infrastructure as a Service (IaaS)
The cloud computing service provides on-demand basic computing, storage, and networking resources. Migrating your organization's infrastructure to an IaaS solution can help you reduce the cost of maintaining on-premise data centers, save on hardware, and gain real-time business intelligence.
Attention to cybersecurity
Along with the digitalization of businesses, the number of cyberattacks is also increasing. That is why IT services outsourcing trends for 2023 necessarily include cybersecurity. When developing software, companies now pay great attention to solutions that protect data from leakage, theft, or unauthorized changes.
Outsourcers use VPN, SSL, and multi-factor authentication tools to secure their clients' data. 2023 will likely please us with new technology outsourcing trends related to protection against cyber attacks, as the industry promises to develop rapidly. The cybersecurity market worldwide will grow by $355.44 billion by 2030 compared to 2020. Moreover, 83% of CIOs would like to outsource security.
E-commerce and trading automation
According to research, the online trading market is constantly growing and will amount to 8.1 trillion dollars by 2026, a considerable boost compared to 5.7 trillion in 2022. The reason is that since the Covid-19 pandemic, people are increasingly shopping online. In this regard, there is a trend in IT outsourcing to create an online marketplace, as well as retail software development, and logistics solutions for managing deliveries.
Entrepreneurs prefer to outsource such software development to outsourcing software providers, allowing them to reduce costs and get high-quality results. If you are a retail business owner, you should pay attention to the outsourcing trend of automation in your field to beat the competition. Moreover, an experienced software provider will help you integrate all your software into one system so you can work faster and more efficiently.
Trends in IT outsourcing concern not only technological tendencies but also many organizational issues, which we will consider further.
Organizational Trends in IT Outsourcing
The process of providing outsourcing services is also constantly being optimized and changed. Therefore, let's explore the leading IT services outsourcing trends related to the features of the organization of cooperation, which will be important in 2023.
Managing the process of technological upgrades and infrastructure
By 2023, among the technology outsourcing trends is the improvement and support of the company's existing software. So, your IT infrastructure may be outdated and require updates. By contacting an experienced outsourcing company, you can provide full technical support for your software. Also, you can request the introduction of technological innovations that will help you improve productivity and increase profits.
Business intelligence and consulting on demand
The IT services outsourcing trend to conduct high-quality business analysis is no less critical. In 2023, you no longer need to hire an in-house analyst to calculate all the risks and opportunities for digitalization. Instead, you can get a full consultation on all technical issues by contacting an expert outsourced software vendor. A business analyst will help you calculate all the risks and opportunities. Outsourcing analytics has many advantages associated with saving money and time and providing high-quality service. According to research, the CAGR in this area from 2021 to 2026 will be 21.5%.
Assistance in making decisions about digitalization
The times when you had to have a ready-made project plan to take on a software provider are already in the past. Current and future trends in IT outsourcing suggest that you only need to roughly understand what result you want to get, determine the desired initial investments, and general requirements for the project. The outsourcer company is ready to provide you with a complete analysis and help you make the right decision regarding the digitalization of your business, which will bring you higher benefits.
Setting up development processes
In the organization of work, it is imperative to adhere to specific rules and roles. To date, Agile/Scrum methodology is followed by 37% of development companies. In 2023, among the IT outsourcing trends, there will be an efficient workflow with the help of project managers, scrum masters, and product owners. Let's take a closer look at these roles.
Project manager
The division leader and planner manage the project and its team and are responsible to the business for achieving the project goals. His responsibilities include monitoring the correct implementation of all tasks on time, the quality of work and the achievement of goals.
Scrum Masters
It's more of a coaching role, a person who sits between the project and the client. The Scrum Master does not control the team that produces the work – instead, he supports the product owner, coaches the team, and ensures that the Scrum processes are followed.
Product Owners
They are responsible for the list of product functionality requirements (product backlog), which must meet the requirements of the business. In addition, the product often needs to be changed during any project to meet new requirements. Therefore, the product owner must adjust and reprioritize the list of product functionality requirements.
Trends in IT Services Provision
As for the provision of services, there are also noteworthy IT outsourcing trends relevant for 2023.
Increasing demand for nearshore
The consequences of the Covid-19 pandemic have become an IT services outsourcing trend for nearshore software outsourcing. It implies cooperation with a company located in a neighboring country. Statista claims that the nearshore incomes tend to $92 billion. This IT outsourcing trend has several advantages:
Close time zones. It is convenient to work with a company whose working hours are similar to yours. This allows you to organize your workflow more efficiently.
Similar mentality. Many people feel more comfortable working with people close in culture and mentality. Thus, finding a common language with the task performers becomes more manageable.
Reducing costs. Finding a good software provider in your country can be difficult and expensive. However, considering nearshoring in neighboring countries, you can choose the option that best suits your price.
Lots of talents. Also, if you need more qualified specialists than in your region, you can consider outsourcing to the area famous for the most experienced developers.
However, even though the trends in IT outsourcing in 2023 are leaning towards nearshoring, it is worth considering your location, goals, and financial capabilities, and do not forget about such options as onshoring (collaboration in your country) and offshoring (collaboration with more remote regions).
The need for niche experts
Since many industries are now actively digitizing, there is an IT outsourcing trend for narrowly specialized teams. For example, healthcare, logistics, and FinTech require high expertise to create software that can provide high customer satisfaction and business efficiency. Many niches require knowledge in the specifics of their work in order to build software that can positively influence the company's activities.
That is why in 2023 when choosing an outsourcing software vendor, you should pay special attention to its experience in a specific area you need. For example, when it comes to logistics, about 70% of CEOs claim that they have been able to increase their profits with the help of choosing niche outsourcing significantly. Approximately the same is observed in the healthcare and banking industries. IT services outsourcing trend for 2023 - the choice of niche experts who will be able to understand all the details of the project and perform quality work on its construction and implementation.
Flexibility and adaptability
Modern realities require any company to be ready to adapt to rapidly changing conditions. Thus, it is unsurprising that the ability to adjust is included in the IT outsourcing trends in 2023. Flexibility should cover several aspects at once:
Firstly, it is vital that the outsourcing company quickly finds a common language with the client and selects exactly such a cooperation model that will be relevant in this case.
Secondly, today the requirements for software change very quickly, and the software provider must respond promptly to all changes in the project. Also, IT outsourcing trends imply the team's scalability depending on the tasks and wishes of the client.
Equally important is a quick response to technology outsourcing trends. In 2023, companies that keep up with innovation will be ahead of the competition, which applies to outsourcers, businesses, and startups.
Emphasis on quality
Previously, the main factor for choosing to outsource was cost savings. However, in 2023 the most critical criterion will be the team's experience and the quality of the developed software. The new IT services outsourcing trend is the choice of a highly skilled software vendor with employees with extensive experience in specific areas who can provide excellent results to the client.
When choosing a technical partner, much attention will be paid to its certifications and reviews on platforms such as Clutch and the company's portfolio. By choosing a vendor with impressive expertise and satisfied customers, you make a huge contribution to the development of your business.
Increasing demand among startups
Already, outsourcing is recognized not only among large corporations but also among smaller companies. So, up to 37% of small businesses outsource IT tasks to third parties. This allows them to cut costs without wasting time looking for their specialists. It also frees them from the cost of permanent maintenance of employees, the need for which does not arise regularly. However, by 2023, IT services outsourcing trends will also include increased demand for services from third-party software providers among startups.
Collaboration with outsourcing technical partners allows startups founders to reduce the initial investment. Also, thanks to the efficiency of vendors, the project can be launched faster, enabling you to get ahead of competitors.
Long-term cooperation
It is essential to understand that IT outsourcing is not only about writing code to create software. There are also many technical tasks for which it is now advisable to turn to software providers who can provide support at all stages.
Previously, companies commonly hired different performers for each task when developing their software. For example, design and business analysis were handled by one company, development by another, and further technical support and updates by a third. However, IT outsourcing trends today support the creation of long-term cooperation with specialized partners on all issues. In this way, the software provider becomes practically part of the team.
This approach has several advantages:
A trusted partner knows all the nuances of business processes and adapts to them
No need to constant searching for a new team increases efficiency
Long-term cooperation helps to avoid force majeures and software failures
Ongoing technical support allows you to save money on updates and additions, as all tasks are completed immediately
Collaboration with the same software vendor reduces risks and increases customer satisfaction
CEE region takes the lead
The latest IT services outsourcing trends show that companies located in Central and Eastern Europe are becoming more popular. This is due to several factors at once:
Comprehensive state support for IT companies
Low prices and taxes
A large number of qualified specialists
Wide range of technologies
Various models of cooperation
Central and Eastern Europe have between 4,500 and 6,500 vendors specializing in software outsourcing.
Software development companies in Eastern Europe 2022, by size (Source: Clutch)
In addition, the countries of this region have diverse industry expertise that ranges from business and financial services to healthcare, education, and telecommunications.
How to Make IT Trends Work for Your Business
Outsourcing is in great demand today and has several advantages over other types of cooperation. However, all this is relevant only if the software provider is experienced and monitors all IT outsourcing trends and puts them into practice. Cleveroad is just such a company.
We have been engaged in IT outsourcing since 2011. Based in the CEE region, the Cleveroad team has over 120 in-house engineers, and together we have completed over 170 successful projects. It is imperative for us to be on the wave with modern trends in IT outsourcing to help startups and large and small businesses bring their ideas to life.
Also, the Cleveroad team specializes in various niche solutions, including:
Healthcare: Custom EHR, EMR, ERX solutions, as well as other software for medicine.
Logistics: we create software that helps optimize the supply chain and improve business efficiencies, such as LMS, TMS, SCM, and ERP.
FinTech: the creation of various software that helps to increase the security of financial transactions, simplify them and improve overall performance.
Retail: Cleveroad creates complex solutions like CRM, POS, RMS, and others that improve workflow.
Education: we create e-learning platforms and applications that enable startups and educational institutions to digitize learning.
Tourism: we are developing software for booking and various TMS and other applications that allow you to digitalize the travel industry and simplify interaction.
Cleveroad's expertise is not limited to these areas, and we also create marketplaces, media solutions like social networks or video-on-demand platforms, and much more.
By choosing to cooperate with Cleveroad, you get many advantages. Among them:
Benefits from cooperation with Cleveroad
Price flexibility. The location in the CEE region allows us to offer our customers reasonable prices due to full government support and low taxes.
Team scalability. You can use more or fewer developers if you need to speed up or slow down development.
Cooperation model of your choice. We can offer you three models of cooperation: price and materials, dedicated team, or fixed workscope. You can select the option that is right for you.
Lots of specialists. Our team consists of developers of different specialties so that we can offer the creation of diverse software, both web applications, and native others.
Various technologies. You can create a wide variety of solutions. Our engineers specialize in many technology outsourcing trends.
Fast result. IT outsourcing trends mean there is no need to search and hire each specialist; you get a ready-made team ready to create a solution, especially for you.
We offer our clients long-term cooperation and full support at all steps, from the initial stage to post-release maintenance. If you are looking for a technical partner, Cleveroad will be a real find for you. So let's start our cooperation now so you can digitalize your business, beat the competition, and achieve success.
Make outsourcing trends work to you
We will provide you with reliable long-term partnership with profitability guarantee
Frequently Asked Questions
IT outsourcing involves collaborating with external service providers to efficiently deliver IT-enabled business processes, application services, and infrastructure solutions to drive business results.
Changes in IT outsourcing trends affect several areas at once: technical and organizational. Thus, there is a tendency to introduce new advanced technologies such as blockchain, IoT, AR and AI. Also, there is a growing demand for long-term cooperation with niche software providers that can provide custom software suitable for your business needs.
The benefits of IT outsourcing include: Price Flexibility Team scalability Choosing appropriate cooperation model Many specialists Various technologies Quick result
Technological outsourcing consists in hiring external software providers to perform technological functions that are not strategic for the company. This allows the company to save on equipment and employees, while receiving high-quality technologies at affordable prices and comprehensive support from a technical partner.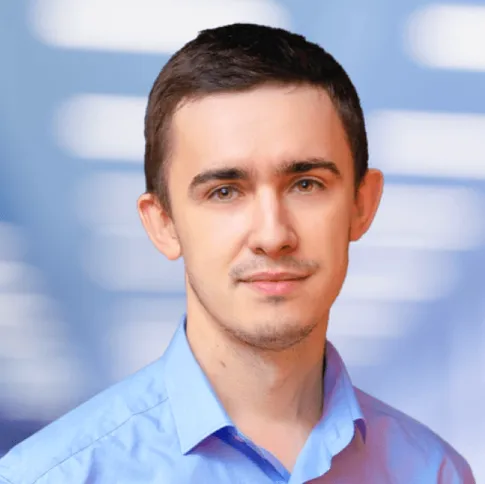 About author
Evgeniy Altynpara is a CTO and member of the Forbes Councils' community of tech professionals. He is an expert in software development and technological entrepreneurship and has 10+years of experience in digital transformation consulting in Healthcare, FinTech, Supply Chain and Logistics
Rate this article!
744 ratings, average: 4.74 out of 5
Give us your impressions about this article
Give us your impressions about this article