Real Estate Mobile App Development: All Ins and Outs [2022 Overview]
My home is my castle. Everyone has their own associations when hearing this phrase. In case living together with parents is no longer an option then you will probably face a problem. What house is it better to choose? Fortunately, commercial real estate apps were created to help us solve this problem. Remember how tiring it is to look for an appropriate accommodation? It takes days if not weeks.
Until recently, you had to keep in touch with your estate agent in order to choose an apartment that corresponds your requirements. Nowadays, everything is much easier since a lot of real estate platforms appeared. Users are only in need of an Internet connection and an application itself.
In this article, we are going to discuss real estate app development using the examples of the market leaders such as Zillow, Trulia, and Realtor.com. Besides that, we'll look at must-have features for this kind of apps you should implement into your solution.
Win-Win Solution or Real Estate Mobile App Ideas
Apps for real estate are not only a promising direction for a new startup creation but also a good idea for an estate agent. Everything is moving towards digitization and many professionals have to adapt to these changes. Sometimes to increase the profit and sometimes to continue professional activities at all.
The Internet is able to simplify professional life, and at the same time endanger it, since a certain part of the demand for services goes online. Concerning estate agents, they are still in demand worldwide. However, those without any digital presence are losing prospective clients. A digital presence is able to help estate agents with increasing clients' loyalty and sales at the same time.
The demand for real estate tends to grow and in dozens of cities, there is a thorny question concerning the expediency of its purchasing or renting. Thus, real estate application development is not a bad idea for a startup.
Example of U.S. cities with the highest rental price
Real Estate Software Development
Before you get started with the app development, you should think through all the business processes you will face with. If we are talking about a real estate application, it is extremely important to fill it with proposals for rent and sale.
I mean, you must have a certain database right when you finish real estate app development. If users see rental applications without any rental proposals, they simply will not run this app the second time.
How to build the database? Well, probably you should cooperate with several real estate agencies to borrow their database for the first time or to build a long-term cooperation in such a way. In turn, you can provide your partners with free advertising within the platform for some time.
The Game Is Worth the Candle
High rental prices force people to seek advice in order to decide if it's better to buy or rent property? Where do you think the first place are going is? Of course to their devices. For instance, on Zillow 186 homes are viewed per second. While monthly, this number exceeds 420 million homes.
Impressive, isn't it? This statistics shows that there is an extensive audience interested in apps like Zillow, Trulia and Realtor.com.
The working model of these apps is quite similar. In both cases, there is a database with information about property for sale or rent. The deal itself is conducted by an estate agent. Users choose an agent from the proposed list before applying for the house. Thus, these apps are only mediators between users and agents.
Let's compare these market leaders and find out what features attract users there
Realtor.com
Available: Web, iOS, Android
Founded:
1996
Downloads: over 10 million
The first thing the user sees when opening the application is the colorful main menu that offers to go straight to business and enter the location on which the search will be performed. After that, the user will be presented with a wide selection of filters that will allow you to more accurately customize the search, starting from the type of house and ending with the exact size of the land.
Then the application on the map will show all available offers based on the filters entered by the user. A useful feature is the ability to draw the search area directly on the map and the app will adjust its algorithms in real-time for the search in the outlined circle.
In addition, the application has a convenient function to scan rental signs. The user just needs to point the camera at the sign, and thу system will quickly display all the details of the offer. Finally, do not forget about the screencast feature, which allows you to reproduce photographs of houses on the user's TV.
Realtor.com in-app search filters
Trulia
Available: Web, iOS, Android
Founded:
2004
Founders:
Pete Flint and Sami Inkinen
Downloads: over 10 million
On the home screen of the app, users can see a list of homes from different categories. For example, 'Homes with Pools', 'Homes Under $560,000' etc. This way, users get immediate access to different estates that may interest them and lead to successful purchases.
The Trulia real estate app has a full-featured map that allows users to gain understanding of a separate districts or areas.
The first thing the user sees after zooming a map is a variety of homes for sale or rent with their prices. Also, the map interacts closely with search features. Since you can choose needed parameters, only those real estates corresponding them will be displayed on the map. Filters are quite flexible and a user can choose from a wide range of options from price to the number of beds.
One more map-related feature is local info. This feature is intended to extend knowledge about a certain area via the map. For example, a user can learn whether there are any schools in that district as well as the level of crime, availability of various amenities and even natural disasters.
Trulia local info interface
The next worth noting feature concerns mortgages. Trulia mobile app allows users to see current mortgage rates and calculate them individually according to the income or mortgage itself.
Trulia mortgage calculator
Zillow
Available: Web, iOS, Android
Founded:
2006
Founders:
Rich Barton and Lloyd Frink
Downloads: over 10 million
In the Zillow real estate app there is a map on the home screen. Users can start searching as soon as the app is launched. The principle of the real estate displayed on the map is exactly like Trulia, i.e. house location with it's price.
Concerning search filters, they are pretty similar to Trulia's and function in a similar way.
Using Zillow, users are able to calculate the mortgage and hide property they are not interested in. However, this app offers more detailed information about the house itself. This way, a user can learn the price and tax history of his future accommodation. In the Web version, there is an opportunity to see the forecast on the property's price.
Probably one of the main distinctive features of the Zillow rental application is Google Street View support realized by mobile developers. Thus, clients may take a closer look at the property they would like to buy.
Switch on your critical thinking
Do not try to build a Zillow or Trulia app clone. In case you want to make the grade, your solution should contain features and opportunities your competitors cannot offer clients.
So, looking back on the market leaders, we can conclude that a convenient and informative map is a must as well as detailed real estate information. Then, you should analyze weak sides of the most popular apps like Trulia or Zillow and think about what aspects you do not like as a user. After that, you will have a certain understanding of your future app concept.
You may apply AR or VR technologies in your app too. Talking about AR, it is possible to create a feature that allows users to find real estate for sale or rent while pointing their phone camera at some buildings or houses.
Except for AR, VR technologies also take place in applications connected with renting and selling property. Thus, the feature of virtual tours of the house can be realized. Actually, there are already several services that allow you to easily take a virtual tour by means of a 3D camera and some cloud-based technologies. However, it will cost you a pretty penny since you should buy specialized video equipment plus monthly subscription payments.
Benefits of Real Estate Apps
According to analysts, the real estate software market will reach $13.46 billion in 2026. It is a clear fact that different businesses are investing in real estate app development. However, such successes would not have been possible if they did not have the benefits they bring to the business. You should be aware of them as a business owner, so we have decided to talk about them in more detail.
Direct communication with customers
Direct contact of the brand with the user improves the brand's image and provides better services. And there is no better option for this than mobile real estate applications. Through them, brands can interact directly with customers, thereby increasing the demand for services and overall brand awareness.
Mobile devices rule the world today, and it's hard to argue with that. And the mobile application is the tool that will help businesses expand their audience. For example, according to research, 4 out of 10 rental seekers searched through mobile devices. So this is a great reason to meet the demand of users and provide them with your services through your own mobile application.
Increased property sales and leads retention
Mobile apps have many tools that can increase sales and greatly simplify the process of retaining leads. For example, you can use calls, e-mails, in-app chats, notifications, and other features in order to always stay in touch with the clients and keep them informed of all updates on the real estate operations they are involved in.
Applications can significantly simplify and even automate many routine tasks for both agents and ordinary clients. For example, an agent will not need to fill out the information about a property for a long time, and a client will not need to wait long to receive the necessary documents. All thanks to the wonders of automation, so the app will take on some of the tasks.
Constant customer's feedback
The application will help you easily collect user reviews and be always aware of the development of your business. You will always be supplied with new development ideas and information about weak points that require immediate correction. This will help you deliver a high level of service and stay ahead of the competition.
Ways to Increase the User Base
In order to draw the customers' attention to your real estate app, you need to think of a marketing strategy before starting real estate app development. Let's discuss some components that can help you to handle this task.
Referral programs are a real gem if you want to expand your audience. Statistics claim that 83% of customers are more likely to refer new customers after a positive user experience. Strong motivation to build real estate app with your own referral program, isn't it? However, the ways it can be implemented depends on various peculiarities of your real estate app. For example, it is a widespread practice to give a premium for certain actions such as sharing, recommendations or inviting friends.
Your referral model should coincide with a monetization model in order to motivate users for giving referrals.
When it comes to a potentially huge target audience, it is vital to provide them with access to your service on any device suitable for them. Engage mobile and web developers for your real estate app development.
Thus, users can start searching for an apartment in the morning using a desktop with a huge screen and continue doing that having breakfast somewhere outside. This step will definitely increase clients loyalty and extend the number of successful transactions.
You should not underestimate the importance of such things as promotional emails and promotion in social networks.
Email promotion has become a kind of a standard in recent years. Marketers claim that emails are the most effective way to gain a user's awareness about their company's news and campaigns.
What makes them effective? The fact that 70% of people always open the emails they receive from the companies they are interested in.
One more resource opening great opportunities for real estate app development startups is Instagram. Every social network should be involved in your marketing campaign. However, I would like to single out Instagram as a network that fits perfectly for this kind of business.
People are fond of visualization. Instagram not only easily handles this task but complements it with another useful feature - geotagging. Users can geotag their photos to a specific location. In turn, Instagram creates a photo map of all geotagged posts in a separate area and when somebody is typing the area name into a search line your post is seen in a result list.
Instagram audience size in different countries
Monetize Your Real Estate Investment App Wisely
It is a high time to talk about the profit models.
Zillow and Trulia earn money on professional advertising. Their ad system is implemented in a way that allows estate agents and brokers to promote themselves directly to the transaction-ready customer. So users will not find any annoying advertisements.
Since Trulia was bought by Zillow, they connected their efforts and created a real estate app focused on professional activities. Now, agents are able to manage their business in a more convenient way and use the power of both apps. This step has helped the company to acquire more loyal consumers represented by agents and brokers.
In case you have a really great platform with interesting capabilities, some other developers may be interested in using the power of your app's code in their own projects. Thus, you can license your code and sell it to other companies.
In case you have not chosen the previous two models, there is one more widespread method. I am talking about simple ads that you can see in every third free app. You can give users an opportunity to switch them off with the help of a premium account or some in-app purchases.
There is a positive side - you earn a profit, in any case, be it ordinary or premium users. However, this model implies the rejection of the monetization model connected with agents promotion and means tit will be necessary to create a new transaction model.
Real Estate Application Development Process
Real estate app development is a process that you need to be ready for because it consists of several steps and will take a considerable amount of time. Since we are an outsourcing mobile app development company, we will be looking at this scenario and what steps you need to take to create a real estate app using this method.
Step #1. Make a Competitor Research
You probably won't understand how to build real estate app without knowing who you are going to compete with. It's an essential step and you shouldn't neglect it. Spend some time studying the market that you want to enter. The collected information will give you crucial tips about what features your app should have and how its User Interface should look like to succeed.
Research your competitors, their social media, software solutions, and reviews from their customers. This will help you understand what your competitors offer and give you a information to come up with unique features and market offer.
Step #2. Come Up With a List of Features
To get started, we recommend that you focus on MVP (Minimal Viable Product) features. It is a software product with the most basic features that help perform the application's main function. This approach will help you save money in the beginning, get to the market faster, test the application and, based on the information received, add additional features.
Next, let's talk about the main features of the real estate app.
Sing up and login
No mobile application can do without this feature. Allow the user to create their account and log into the application in several ways:
Standard e-mail and password
Login via social media (Facebook, Twitter and so on)
Estate listings
This is one of the most important features to consider during real estate app development. The user should be able to see real estate listings with detailed information and a carousel of photos that will help to form an impression of the proposed option.
Filters and сategories
This feature helps to significantly speed up the search for real estate and make it more flexible. That is why it is worth taking care of a large number of filters, from the price to the number of bathrooms.
Maps
This feature is an additional source of information for users. It helps to see all the real estate offers in the area and evaluate a potential estate offer in terms of location, which is clearly visible on the map.
Cost calculator
Price calculators are a great addition to your real estate mobile app. The calculator must have sufficient functionality so that users can estimate the final amount based on various factors such as the range of the initial payment, taxes, the amount of interest on the loan, and the loan repayment schedule.
Calls and messaging
Convenient messenger within the app and the ability to make calls will make real estate purchase many times faster and more convenient. Users should be able to contact an agent or property owner to arrange a meeting and clarify the various nuances of the property. In addition, you can add the Book a consultation option which can be used to schedule a business meeting with a realtor.
Push notifications
It is hard to imagine a mobile application without push notifications. You will be able to notify users about different new offers on the real estate market, new messages from the agent, changed details of the transaction and other events.
Step #3. Contact Software Development Company
Having formed a list of features, you are ready to start negotiations with a company providing software development services. To find a vendor, you can use Specialized aggregators like Clutch and Good Firms, which collect information and feedback on IT companies from all over the world, will help you to create this list.
In the beginning, the vendor will hold several meetings in order to fully study your idea and requirements. Based on this information, a development plan and a final estimate will be drawn up, which will tell you the exact cost to build real estate app.
Step #4. Prepare for Spendings
Real estate app development is far from cheap. In addition, many factors affect the price of programming outsourcing, such as:
Location of the company (rates are different depending on the region)
The number of features (the more there are, the longer it takes to develop)
Development team size
Contract type and more
From our side, we can only say that approximate real estate application development price can go around $50,000 to $200,000 and beyond. Still, the exact price you will know after a thorough Discovery phase provided by the vendor.
Summing up
As we can see, real estate mobile app development demands clear goals, good planning, and well-thought-out branding so you should run a thorough preparation stage. Even though this stage will take some time, real estate is a promising niche, and all the development hassle will pay off if you think everything through in advance and turn to a reliable real estate app development company.
If you decided to launch your own real estate startup or to make an app for your clients - contact us. Our professional team will be glad to help you build your ideas.
Frequently Asked Questions
Research the market. Study your competitors (Trulia, Zillow) and come up with the general conception of your business.

Form a list of features. Based on your research, make a list of features your real estate app should have. Search, filters, description, and photos are must-haves.

Collect proposals for rent and sale. Your real estate app must be filled in with offers right after the launch. That means you'll need a specific database of real estate for rent and/or sale.

Find a software development company. If you're not an experienced developer yourself, cooperate with a software development team. Try outsourcing if you're on a limited budget.
There are quite a few ways to monetize a real estate app. The most common are:
In-app advertising
White labeling (license your code and sell it to other companies)
Freemium model (all people can use the app, but premium users have access to more features)
Before you start developing a real estate app, it's a good idea to analyze current competitors, their apps, monetization sources, and features. There's little use in making another Zillow clone: without a great idea, you'll never catch up to the company.
We can divide the expenses for making a real estate app into three categories:
Business analysis. Suppose all you have is just an idea and no documentation. In that case, you'll need to work with a Business Analyst who will help you analyze competitors, make a list of features, and prepare documentation. Same for the UI design of the future app done at this stage.

Development. The cost depends on the number of hours and developers spend on implementing the features from your list.

Support and maintenance. After release, you'll need people to fix bugs and control the app's performance. If the project turns out to be a successful one, it's a good idea to expand its functionality over time.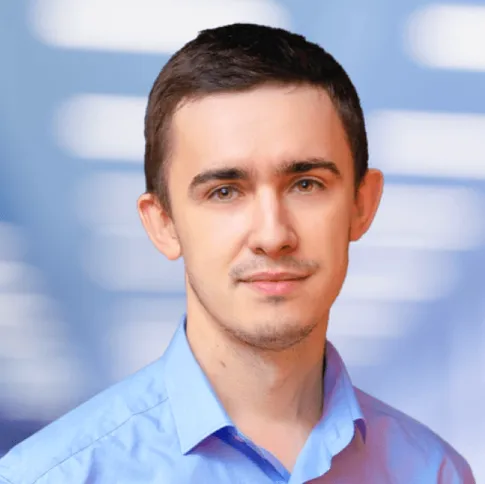 About author
Evgeniy Altynpara is a CTO and member of the Forbes Councils' community of tech professionals. He is an expert in software development and technological entrepreneurship and has 10+years of experience in digital transformation consulting in Healthcare, FinTech, Supply Chain and Logistics
Rate this article!
4817 ratings, average: 4.68 out of 5
Give us your impressions about this article
Give us your impressions about this article
Akshay
17.11.2022 at 05:20
Hi there, Thanks for this blog. As we know real estate is playing a great role in real estate. I am here to make some research.
Bhavna
08.11.2022 at 10:23
Hi there, Thanks for this blog. Really all points are valid.