How to Write a Software Startup Business Plan in 2023 [With Templates]
Every company is rooted in a unique business concept. However, having ideas isn't enough for a company's prosperity and success. Many startups fail due to faulty training in their first year. An IT startup business plan is the first thing that can be corrected by organizing your thoughts and even finding the right people to work with, turning your idea into a prosperous project.
We'll cover how to write a startup business plan, thoroughly covering each part, give some advice, section templates, and more.
Why Does Your Startup Need a Business Plan
Before we go into precise statistics and data, let's have a closer look at the notion of a business plan. It will assist you in better navigating the subject. The tech startup business plan is a document that summarizes strategies and ideas for the new company launch, support, and even an exit.
Now, we'll look at stats to understand why a business plan is required. Startups fall due to a bunch of reasons: among the most widespread ones, CBInsights mentions running out of funds (for 38% of startups), absence of market need (for 35%), etc. A business plan can raise startup success chances.
Such a document serves companies for different purposes. The most common of them are:
Attracting investments
Building a development strategy
Predicting your upcoming financial expenses and needs
How can the IT startup business plan assist business owners in implementing these purposes into life? It's possible due to the following benefits such a document brings:
A technology business plan benefits
Remember that to gain these benefits, you must adhere to a specific structure when drafting your startup business plan. It must contain the following parts:
Executive summary
Company description
Marketing plan
Financial projections
Team structure
"How to write a startup business plan" is a common question, and many entrepreneurs are looking for an answer. We'll discuss it in detail, looking closely at each section.
Executive Summary of Technology Company Business Plan
This section serves as an introduction to the entire document. A well-written executive summary grabs readers' attention and instantly illustrates what your technology business plan is all about.
It typically includes the following parts:
Business overview
Introduce your startup to readers, tell them about your plans and offers. This section should be short - about 1-3 sentences.
Target market
Define the target market for your startup company. To make the section more useful and demonstrate your future startup value, provide a detailed market overview and client issues you would solve with your product.
Competition
Portray your possible competitors as well as the attributes that will set your company apart. Describe how you will compete in pricing, quality, or service structure in this part of the executive summary in your software startup business plan.
Finances
Emphasize your company's goals and particular milestones, illustrating the said with charts (including profit, sales, and ROI) for greater clarity of prospective investors. Think about financial estimates for different periods.
Team
Briefly describe your team composition or tell about the lack of particular specialists and your possible ways to find them. Portray the existing staff members along with their experience, and don't forget to mention software development partnership.
Funds
The final section tells potential investors how much money you'll need to bring your idea to life. Tell this aspect to stakeholders beforehand, including the appropriate data to the executive summary.
Sometimes even the perfect technology company business plan is not enough for the stakeholders to pay attention to your project. They've reviewed piles of such documents, so one more, looking like the previous, may not interest them a lot. But you can change the situation by preparing a presentation of your business plan, where you can mark the vital concepts you'd like to share (e.g., company overview, problems you'd like to solve, startup team composition, etc.).
6 Tips to Create an A+ Executive Summary
We've compiled a list of recommendations to help you create an excellent executive summary of the whole technology startup business plan.
Tip #1. Write it last
Executive summaries should be written last as they summarize the entire business plan. That's why you should complete your research for all areas of your startup business plan and then write the executive summary.
Tip #2. Capture readers' attention
An executive summary's main objective is to emphasize critical information about the tech company business plan. But, it's vital not to overload the summary with unnecessary details regarding the concept. It should grab people's interest and make them want to learn more.
Tip #3. Keep it structured
A well-defined structure of summary will convey your ideas. Consider including an introduction, main body, and conclusion that are short but informative. The important takeaways from your tech business plan would be provided by this structure.
Tip #4. Mention exit strategy
An exit strategy is an essential part for stakeholders. It can be an acquisition by another company after running technical due diligence, share selling, or employee buyout.
Tip #5. Use facts
Your primary goal is to persuade people to invest in your company. If your startup's goals, experience, and market perspectives are based on facts, they will have more impact. For instance, you may give information about market valuation and your expected market share.
Tip #6. Avoid cliches
There are a few hazards to avoid if you want your executive summary to succeed. For example, don't mention the team's passion and enthusiasm. Investors already know it. They've seen hundreds of passionate startups before. Instead, provide decision-makers with facts and let them say that for you.
Company Description
The company description section of a technical business plan exposes its history, aims, team structure, etc. However, it is frequently the shortest part of the business plan.
This part is based on your company's current stage. If you're an established organization looking for money for a new project, it's a good idea to provide investors with some company background. In case you are a startup business without a rich history, you may tell who is behind the company and how the founders came up with the idea.
Give a brief description of your company's location, including a physical address, or inform investors about your prospective location coordinates. Whether you'll buy or rent an office, as well as how long you'll be using it as a company location. If you have a home office, also indicate this aspect.
This section provides information about your industry. It should be brief but not excessively so. Don't write something like, "We're going to sell things." Indicate your domain: travel, healthcare industry, etc. Finish this section off with a domain description.
This is a chance for investors to get acquainted with your team. Mention all staff members and management personnel, defining their duties, abilities, experience, and accomplishments. Also, don't forget to include information about yourself as an opening. Describe any gaps in the team (if you have ones) and explain how you plan to fill them.
Legal structure and ownership
This data is critical for investors because taxation varies based on the legal structure. Specify if you're an LLC, a C-Corp, an S-Corp, a Sole proprietor, or in a partnership. Specify who runs the enterprise and what technical co-founder equity they have.
Company's mission and principles
Write this part in a creative manner. Come up with one or two lines that precisely define the aims and ideals of your business.
Critical parts of Company description
You can also include the following parts in this section of a tech business plan:
Business scaling strategies
Scaling a business equates to laying the groundwork for your company's future development. So, writing this section of the business plan for technology company, think about appropriate systems, personnel, procedures, technology, or funding — everything you need to scale.
Prospective investors want to understand why your company's considered to be profitable. Tell them about your business opportunities, offering information about factors of your future success, specialists you've consulted about your business, and their thoughts about it, reasons for selling the certain articles/services, and profit they may bring, etc.
Marketing Plan
It outlines the company's competitive advantage as well as its marketing objectives. This part of the business plan for startup also aids in the particular domain identification and the development of a viable business strategy.
Moreover, you can define and put down such important data as a qualitative concept description and strategies for attracting clients to show stakeholders how to differentiate your startup activity from your competitors' and ways you may engage the users to cooperate.
This part of the business plan for a tech startup is typically divided into three sections:
Marketing plan components in a nutshell
Target Audience Analysis
Customers are vital to every company. So, you must determine to whom you will offer your services. Begin with easy tasks and work your way up to more complicated ones.
Let's say your firm is an online car parts store that you want to open on the West Coast of the USA. Your potential core audience may look like this after brainstorming:
Gender (Males)
Age (16 - 60)
Location (Los Angeles, CA)
Education (Secondary)
Income ($60,000 - $75,000)
Ethnicity (drivers, service stations workers)
After determining general characteristics, it is time to dive deeper into the analysis. It can be done in a variety of ways in every sample business plan for tech startup.
According to your audience assumptions, you may collect focus groups and conduct surveys. It is possible to complete them both online and personally for technology business plans. Surveys can help you learn more about your consumers to provide better service.
Analyze competitor's audience
Competitors already meet consumers' needs, and your task is to identify their audience and understand what makes them use their product or service.
Examine your rivals' marketing channels to see how they do it. Visit their websites, follow them on social media, and sign up for their newsletter. These procedures will assist you in identifying the pain areas of your clients.
The final stage in the target audience study is to create a buyer persona based on the research findings from prior steps of every tech business plan example. Let's take a closer look at it.
A buyer persona is an ideal consumer description, including how they use their leisure time, the obstacles they face, and their decisions. Such a description may be created using various methods. For example, HubSpot's Make My Persona product works perfectly for it.
Competitor Analysis
Competitor research is critical to the company's success. It allows you to have a deeper understanding of your target market, as well as identify competitors, their tactics, and offerings, among other things.
You should follow three phases while conducting a competitive analysis for a business plan for tech startup.
Step #1. Find competitors
Start by searching for basic requests in Google. Make a list of your rivals in the same business as you and have similar ideas. After that, do some in-depth research, analyzing their social media posts, news reports, or consumer reviews.
Step #2. Examine them
It's time to dig deeper. But keep in mind that you may need special tools like Ahrefs or SimilarWeb. Carefully examine the following criteria essential for every tech business plan sample:
Pricing. Analyze the charges for their services. It will assist you in determining the pricing boundaries for your goods. However, bear in mind that you are not obligated to value your product lower than your competitors in order to win the competition.

Organic traffic. Determine how many visits they receive due to a Google search. These metrics will display the popularity of your competitors. To handle them, you can use tools like Ahrefs, SimilarWeb, and Alexa.

Social media mentions. It's another way to look into your opponents' activities and see what consumers say about them. With tools like Followerwonk, Social Searcher, and Sprout Social, you can monitor engagement rates, keywords chosen, or social shares and mark them in your business plan.

Time on the market. You must determine the time on the market to see if you will compete with a major company or a start-up. The WHOis.net service may be used to examine the domain name registration date, server stats, and contact information.
Step #3. Categorize them
Even having learnt everything about your competition, you still need to watch your rivals and follow their movements. The next step would be to split competitors into three categories based on their "danger level":
Primary competitors
These are the main ones oriented to the same core audience as you.
Secondary competitors
They can provide high or low-level versions of your services to a different target audience than yours.
Tertiary competitors
They are indirectly related to your company.
SWOT Analysis
It's the final step of the section in every tech startup business plan example.
SWOT is an abbreviation of Strengths, Weaknesses, Opportunities, and Threats:
Strengths contain your strengths, killing features, and those able to help stand out from the competition.
Weaknesses mean your weak sides and flaws that may slow you down in a competitive race.
Opportunities are the levers that'll help you in business development.
Threats are external threats that may impact your startup yet don't depend on your decisions.
The SWOT matrix is a tool used by businesses to compile all their data into one page. To simplify this process, we recommend using the below technology business plan template (namely, one for SWOT analysis).
Financial Plan
A financial plan is a projection of future income and costs for your business. It's an important aspect of strategic planning that can turn vague objectives into concrete milestones.
Complete the following parts in your business plan tech startup example or create them yourself:
This part illustrates your present financial situation. A balance sheet is a wonderful method to forecast your future financial condition and design your growth objectives if you're searching for finances.
You must plan your future expenses classified into fixed and recurring costs to make your concept clearer to stakeholders. In general, estimate how much money will be spent on your idea implementation and how frequent these expenses would be.
This part of the business plan tech startup needs summarizes the project's future earnings and sales. To begin with, you must predict your product's sales. After that, forecast the possible revenue for your startup using the sales projection.
The cash flow estimates are the last element of the financial plan. In a nutshell, it's a summary of all the money going in and out of the company. It shows your company's financial health at all stages of development, including the company's income and expenses. Depending on it, the remaining cash balance is calculated for a given time.
A company establishment and a beginning of the product development flow are only half of the way to market launch, impossible without a proper monetization strategy — a method of future profit gaining. For example, if your upcoming product is a fitness mobile application, you can implement advertisements, in-app purchases, freemium strategy, and others.
For successfully hitting your aims, you should know your destination, as well as the tools and methods you need to achieve established objectives. All this information can be included in your sales plan.
Though it's considered to be a separate document looking like the business plan, the essential difference is that the business plan contains your objectives, and the sales plan mentions how to achieve them.
You can also include a sales plan as a section in a startup business plan, containing your situation assessment, financial forecasting, resources, revenue targets, etc. Document templates (for example, one from 150 Startups below) will help you understand which direction to choose.
Tips to Make a Financial Plan
Preparing a financial strategy for a starting firm might be difficult, but it is essential for any business plan. To make the process easier, we've compiled four helpful hints answering how to write a business plan for a tech startup, namely this section.
Keep your financial plan in line with the business plan
The statistics in your financial predictions should back up all of your verbal goals outlined in earlier parts. For example, if you want to launch your product in the third quarter of 2022, you'll need to budget for marketing, shipping, and other expenses during that time.
Your financial assumptions must be clear
Even if the precision in figures of a financial plan is critical, most investors care about your projections comprehension. Demonstrate your understanding to them, providing enough material to back up your financial assumptions: annual financial statements, market/competitor analysis data, etc.
Be optimistic yet realistic
Even a significant financial plan requires a healthy dose of optimism. But don't go too far with it, or you'll come out as a dreamer to the investors. It's critical to balance the accuracy of the facts and the need to show a financially viable project to stakeholders.
Many business owners have no clue where to start when creating a financial strategy or how to present it. If so, use pre-made templates with all of the essential sheets and columns.
Team Structure
This is the final section of the business plan, informing investors about your startup's organizational structure. It may contain the following parts:
Management Team
Team composition is essential for a proper startup functioning, as well as for its future growth. If you're going to launch a software development company, at the beginning of the startup's existence, your project team formed may include:
Chief Executive Officer (CEO) — an expert responsible for company management, supervising, human resources running, communication with CTO, etc.
Chief Technology Officer (CTO) — a team member competent in development and technology areas, UI/UX design, back-end, or QA team supervising
Chief Marketing Officer (CMO) — a specialist responsible for the clients' perception of your service or product offered
Chief Sales Officer (CSO) — an expert running all activities connected with business development
The software development team composition should contain the following specialists as UI/UX designers, front-end and back-end developers, QA engineers, and others essential for the product's appropriate development.
So, list and briefly characterize each key management person in your business. Try to tie their expertise to your company's current responsibilities, using the business plan template tech startup requires, or write this part on your own.
For instance, if your VP of Sales has previously worked for an organization that increased sales from $5 million to $10 million, it would be a wonderful addition to demonstrate their knowledge and value on the team. You'll also demonstrate to investors that you've assembled a strong team they can trust with their funds.
Management Team Gaps
This is common when a company lacks some management team members while developing a business plan. If it's your case, you should make a list of any absent personnel and the particular skills for future candidates, such as experience in the needed sector, duties, etc.
For example, if you want to find a CTO for a startup, you can say that the perfect candidate must have 10+ years of experience, top-class knowledge of modern technologies, and extensive skills to effectively manage the team and develop the product.
Board Members
The Board of Directors is a hired group of individuals that assist you in running your business properly. Even if a Board of Directors is uncommon for startups, you may spot one in the team structure and care about these gaps to be filled.
Supplementary Sections For Your Business Plan
If you need to provide stakeholders and other readers of your business plan with additional information about your startup company, you may give it in a supplementary appendix section to your business plan example tech startup needs (or one created by yourself). It isn't essential; however, your possible investors may need some more data about you and your business (a credit history, for instance).
So, the appendix should be prepared beforehand to save time in the future. You can include in it:
Charts, tables, and other illustrations absent in the central parts
Trademark/patent documentation
Market researches in details
Credit history
Supportive papers (contracts, agreements, etc.)
A production plan: it is your helper during production activity setting tasks that should be completed for aims achievement, every employee function in such a completion, and so on.
An operations plan: it may identify your startup's primary business needs, such as equipment, requirements to inventory, office building, or location.
Preparing an appendix, care about its simplicity in reading and comfort in use. If it's too long or contains too many documents to read, make a supplementary table of contents for more straightforward navigation of your plan readers. Disclosing confidential data, please monitor users having access to it and remind them about the necessity of maintaining confidentiality.
On top of that, the readers can skip the supplementary section as it's the last part of your business plan; your prepared plan should be understandable and self-reliant. Otherwise, it will need reworking.
The Famous Startups Succeeded Due to Planning
A way to success and prosperity isn't a bed of roses. World-famous companies began their way from startups one day, thoroughly planning every step on the road to fame. For you to inspire, we've prepared a shortlist of such startups' success stories.
Samples of startups successful due to accurate planning
In the beginning, Pinterest was an invitation-only service. To go further on their development path, the company planned every business step, thinking about a proper UX for their product: Ben Silbermann even gave users his personal phone number to contact him about the site at any time of day or night. This perseverance paid off. Now Pinterest is a unique platform with $633 million revenue.
Canva is one of the leading graphic design platforms designers love to use for everything. This successful Australian business has raised over $US 1 billion of revenue. Due to proper scheduling policy and belief in workforce empowering, Canva CEO Melanie Perkins could make her company successful, having an audience of more than 10 million customers.
The well-known messenger allowing people to communicate worldwide was invented in a gym. When Jan Koum and his co-founder Brian Acton were annoyed with missing calls while at the gym, they created WhatsApp, which allows users to update their "status" to indicate when they are ready to accept calls. They only wanted to make a good product for customers, which approximately turned into more than $5.5 billion of revenue.
Netflix, which started its way as a rent-by-mail DVD service that required users to pay for each rental, is now worth more than $30 billion. It's a brilliant illustration of how pivoting a business model can significantly affect a company's direction. Netflix was able to further establish itself as the go-to media company by pivoting from DVD by mail to developing award-winning programming and gaining revenue of more than $US 7.5 billion.
Creating Your Own Business Plan
Strict planning of business steps was one of the essential things all the above companies had in common to grow and become more successful. We can personally propose a tech startup business plan template from Shopify that most nearly meets the points discussed above.
But remember that such a document will properly work if its critical blocks are created with the help of qualified experts. Cleveroad, a skilled IT consulting company and software solution provider from Ukraine, Eastern Europe, is ready to help you with initial project development phases and further ones. Since 2011, we've been assisting startups and organizations of all kinds in acquiring cutting-edge technologies.
During the collaboration with us, you'll obtain a wide range of services, containing (but not limited to):
Proven in-depth software development experience in a variety of sectors
Working with high-qualified, certified, and agile-oriented Business Analysts, Solution Architects, and other tech specialists able to help you solve business issues
Consultations from our Business Analysts and tech experts about your project
Initial project estimates from our Sales Managers for free, with no hidden costs
Honesty with our clients and partners as a critical component of developing outstanding products
You can also apply to us if you have problems with business plan creation. We'll help you solve them quickly and efficiently build a software product for your business.
Wrapping Up
Developing an information technology startup business plan is a complicated and time-consuming process that practically every company should undertake. You can adapt pre-made templates, but no one-size-fits-all template will work for every company. That's why you may make your job easier, applying to specialists competent in software development.
Frequently Asked Questions
A business plan can help you organize your thoughts, ideas, and even find the right people to work with. Even though making a business plan (or completing a technology startup business plan example) is a long and complex process, almost every startup should go through it.
Your startup business must have these sections:
Executive summary. This section sums up the entire business plan and works as an introduction.
Company description. This part reveals history, goals, team structure, and other details about your company.
Marketing plan. A marketing plan is a representation of the startup's competitive advantage and marketing goals.
Financial projections. In plain language, it's a forecast of the future revenue and expenses of your startup.
Team structure. This section serves to familiarize investors with the hierarchy of your startup team.
Step 1. First of all find a flexible template to jot down your business plan.
Step 2. Write company description.
Step 3. Define your goals, make a market research and jot down it's results in marketing plan.
Step 4. Write financial plan.
Step 5. Write your management team structure.
Step 6. Sum previous section in executive summary.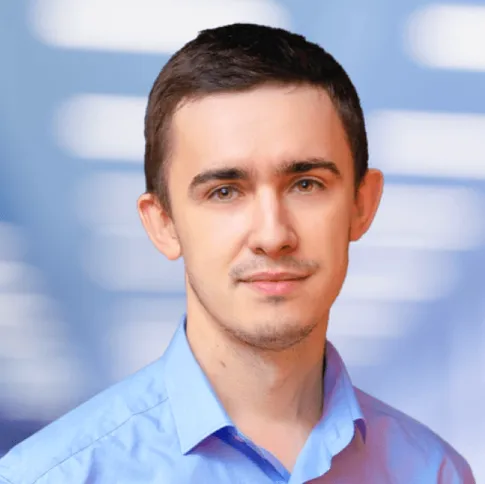 About author
Evgeniy Altynpara is a CTO and member of the Forbes Councils' community of tech professionals. He is an expert in software development and technological entrepreneurship and has 10+years of experience in digital transformation consulting in Healthcare, FinTech, Supply Chain and Logistics
Rate this article!
12784 ratings, average: 4.79 out of 5
Give us your impressions about this article
Give us your impressions about this article
Justice Ofori-Elikem
24.12.2021 at 07:53
Shukure usmail
11.05.2021 at 08:52
Oscar Turner
01.04.2021 at 09:18
Thanks for the article! I'm an entrepreneur, and I've been stuck in this business plan stage. It's hard for newcomers to gather all their thoughts in one plan. But you've explained it perfectly!
Lina Petit
26.03.2021 at 05:23
Gelske Offermans
21.01.2021 at 20:50
Good article. Found it interesting.
Victoria Diaz
21.12.2020 at 07:18
Nice piece of information. You've nailed its explanation. Besides, these templates that you've attached are really great. I think that they will suit perfectly for new startups.